Ranking the 9 Players Taken Ahead of Patrick Mahomes in the 2017 NFL Draft
When the Kansas City Chiefs traded up and selected Texas Tech's Patrick Mahomes in the 2017 NFL Draft, they hoped he'd eventually lead them to a Super Bowl. Needless to say, the talented gunslinger has done that and far more since taking over the Chiefs' starting quarterback job in 2018.
Several other teams could have taken a chance on Mahomes if they wanted. Nine players, including an All-Pro pass-rusher and multiple receivers, were selected ahead of Mahomes in the 2017 draft. Who are the best of those players — and, by extension, who never should have been a top-10 pick in the first place?
For this list, we are only ranking players based on their on-field achievements and numbers. We did not consider any off-field issues. Based on consideration of the aforementioned prerequisites, the best players stack up as follows:
9. John Ross, WR, Cincinnati Bengals (ninth overall)
If not for an NFL-record 4.22-second 40-yard dash time at the 2017 NFL Combine, Washington's John Ross might not have even gone within the top 20 picks at the time. However, his newly-found status as a "Workout Warrior" propelled him to the eighth overall pick and a place in the Cincinnati Bengals offense.
Although his speed translated to the NFL, Ross struggled with injuries and drops throughout his four years in Cincinnati. He hauled in 51 catches for 733 yards and 10 touchdowns in 27 games (20 starts) with the Bengals and is now on the New York Giants.
8. Solomon Thomas, DL, San Francisco 49ers (third overall)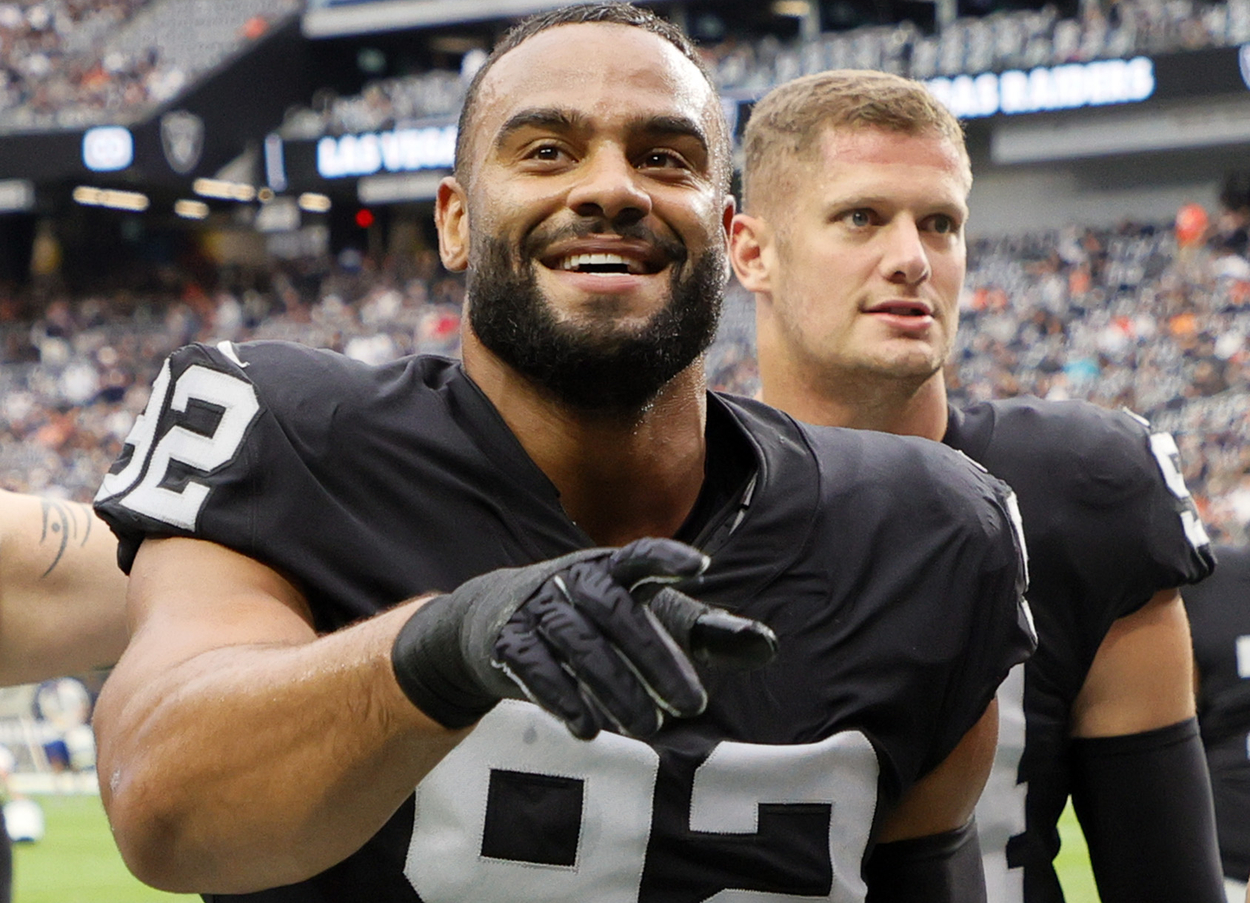 Six years after letting Stanford's Richard Sherman sneak to the rival Seattle Seahawks, the San Francisco 49ers didn't intend to repeat history. The 49ers drafted Solomon Thomas, an All-American pass-rusher who had 25.5 tackles for loss and 11.5 sacks in two seasons with the Cardinal.
However, Thomas fell out of favor by 2019 and only totaled six sacks in four years with the 49ers. He is now on the Las Vegas Raiders and has played well at times throughout the 2021 campaign. Don't be surprised to see the Raiders try to keep him in Sin City for a bit longer.
7. Corey Davis, WR, Tennessee Titans (fifth overall)
Unfortunately for Davis, injuries have been the story of his career thus far. He's battled recurring hamstring and hip ailments in recent years, problems that led to the Tennessee Titans not picking up his fifth-year option in the spring of 2020.
Davis' health issues, including a groin injury, ended his 2021 season in early December. The Western Michigan product totaled 34 catches, 492 yards, and four touchdowns in his first year with the Jets.
6. Mitchell Trubisky, QB, Chicago Bears (second overall)
Trubisky's detractors will say he's too low, and his defenders might agree this is a fair place to put him. A Pro Bowl selection in 2018, the North Carolina product completed 64% of his passes for 10,609 yards, 64 touchdowns, and 37 interceptions in four seasons with the Chicago Bears. Although he went 29-21 as a starter and reached the postseason twice, he never lived up to the expectations that come with going second overall.
Still, things aren't all bad for Trubisky. Even if he doesn't become a full-time starting quarterback again, there's good money to be made as a backup.
5. Mike Williams, WR, Los Angeles Chargers (seventh overall)
Although Williams hasn't lived up to the expectations of going seventh overall, he's still totaled over 200 catches and nearly 3,500 yards as of December 2021. The Clemson product is a proven deep-ball threat, one who averaged 20.4 yards per catch in 2019 and finished the year with 1,001 yards on only 49 receptions.
Williams' stock is climbing at the right time. He's already set a career high in catches and is apace to top 1,000 receiving yards for the second time in three years, only months before he'll hit free agency. Don't be surprised if the Chargers do everything in their power to keep him around for the coming years.
4. Leonard Fournette, RB, Jacksonville Jaguars (fourth overall)
If teams had an opportunity to re-do the 2017 NFL Draft, Fournette certainly wouldn't go fourth overall. In fact, there's a chance he wouldn't even be selected in the first round. However, the reality is that, as of publication, he has two 1,000-yard rushing seasons to his name and had tallied over 5,300 yards from scrimmage in five years. For the purpose of our list, that'll do.
It will be interesting to see Fournette's next step, especially if he proves invaluable during the Tampa Bay Buccaneers' upcoming playoff run. We'll see if a team will shell out significant money in hopes of adding the LSU product next offseason.
3. Jamal Adams, S, New York Jets (sixth overall)
In terms of the NFL at large, Jamal Adams is among the league's most overrated and overpaid players; he's an outside linebacker masquerading as and earning significant money at safety. However, he's also a three-time All-Pro selection, so it's hard to keep him out of the top three here.
Unfortunately for the woeful Seattle Seahawks, they gave up a 2022 first-round pick for a safety who has two interceptions and 9.5 sacks (all coming in 2020) in his last 24 games. Seattle's loss could very well prove to be the New York Jets' gain.
2. Christian McCaffrey, RB, Carolina Panthers (eighth overall)
As of December 2021, Christian McCaffrey has 3,587 rushing yards, 3,015 receiving yards, and 47 touchdowns from scrimmage to his name. That is the good news. The bad news? McCaffrey has struggled to stay healthy over the last two years and is still under contract through the end of the 2025 season.
McCaffrey's place as a two-time All-Pro selection and his stellar 2019 season (1,387 rushing yards and 1,005 receiving yards) push him to second place on this list. However, don't be surprised if Fournette eventually surpasses him.
1. Myles Garrett, DE, Cleveland Browns (first overall)
Life is certainly strange when the Cleveland Browns have a first-round pick work in their favor. Garrett is already a two-time All-Pro pass-rusher with nearly 60 sacks to his name in five seasons. He's one of the league's best all-around players and has contributed significantly to the Browns' return to relevancy.
Of all the players on this list, Garrett is the only one who is on pace to eventually have a serious case for the Pro Football Hall of Fame. Considering the Browns' overall luck and reputation, the fact he's even managed to continue playing at a high level after five years is worth celebrating.
Like Sportscasting on Facebook. Follow us on Twitter @sportscasting19.