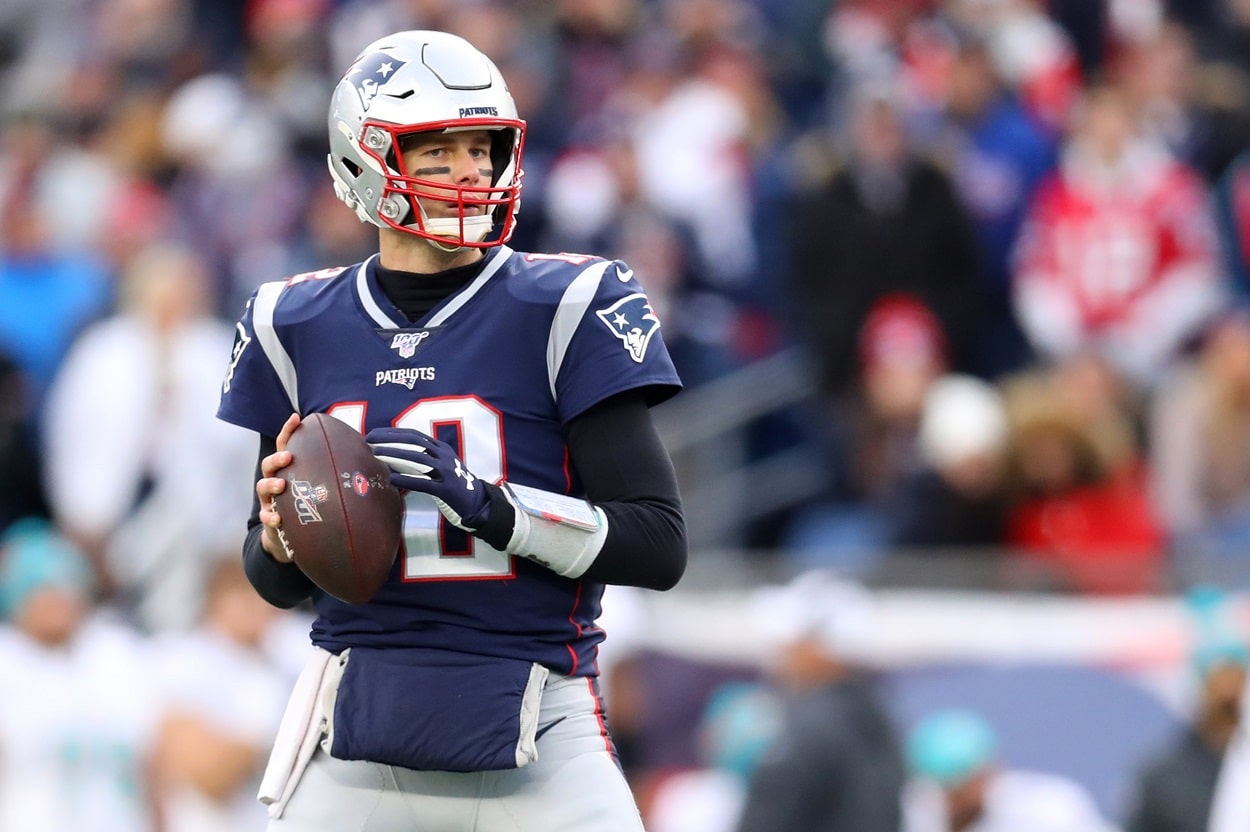 Ranking the Top 20 Players in New England Patriots History: Tom Brady Easily Takes the Top Spot in the Top 10, but Rob Gronkowski Isn't No. 2
The conclusion of the top 20 players in New England Patriots history with Nos. 10-1.
After going through Nos. 20-11, it's time to take a look at the cream of the crop when it comes to the best players in New England Patriots history. Obviously, the No. 1 spot belongs to the GOAT, but where do franchise icons like Rob Gronkowski, Vince Wilfork, and Ty Law land? 
Among the many stars who've donned a Patriots uniform, here are the top 10, starting with someone who had a remarkably similar journey as TB12.
10. Julian Edelman, WR, 2009-2020
Production? Check. Heart? Check. Championship hardware? Check. Julian Edelman's journey from college quarterback to seventh-round pick to Tom Brady's No. 1 receiver warrants a documentary of its own. Beloved by Patriot Nation, teammates, and coaches, Edelman's fierce competitive fire and ability to make clutch catches in critical moments made him a nightmare to face.
And even though he faces long odds to earn a bust in Canton, the recently retired wideout will undoubtedly receive the recognition he deserves by the Patriots Hall of Fame.
9. Logan Mankins, LG, 2005-2013
When Logan Mankins officially became the final player taken in the first round of the 2005 NFL Draft, many questioned the selection. But as has been the case many times over the years, Bill Belichick and the Patriots got the last laugh. A mauling presence at left guard, Mankins dominated defensive linemen, overpowered linebackers, and did everything in his power to keep pass rushers at bay.
A perennial Pro Bowler who earned five second-team All-Pro honors and one first-team selection in New England, the NFL 2010s All-Decade Team member is easily one of the best offensive linemen in team history. 
8. Vince Wilfork, DT, 2004-2014
Talk about a draft-day steal. Selected 21st overall in 2004, Vince Wilfork quickly proved he should have been a top-10 selection. While the big-bodied defensive tackle didn't compile big sack numbers, he dominated the line of scrimmage thanks to his unique blend of size, power, and agility.
A five-time Pro Bowler and two-time Super Bowl champion, Wilfork warrants serious consideration as one of the best nose tackles to ever play the game. In fact, it wouldn't be a stretch to call him a worthy candidate for the Pro Football Hall of Fame. 
7. Richard Seymour, DL, 2001-2008
By the time Vince Wilfork joined the Patriots, Bill Belichick already had a superstar lineman leading his defense. Richard Seymour also joined the organization as a first-round pick, and the former Georgia Bulldog quickly asserted himself as a game-wrecking force who could do just about everything.
Long, powerful, and athletic, the 6-foot-6 defensive end beat one-on-one blocks with ease—a skill that forced offensive coordinators to scheme around him. With seven Pro Bowl berths, three first-team All-Pro selections, and a bust in Canton, Seymour certainly has a resume worthy of the No. 7 spot on this list. 
6. Ty Law, CB, 1995-2004
By locking down No. 1 receivers on Sundays, Ty Law earned many individual accolades and plenty of money. The five-time Pro Bowler and two-time first-team All-Pro set the standard for Patriots corners, particularly when it mattered most. Law's penchant for picking off passes in the postseason played a significant factor in establishing the NFL's most dominant dynasty.
And even though he didn't finish his career in a New England uniform, the 2019 Pro Football Hall of Fame inductee remains tied for first with Raymond Claborn for the most interceptions (36) in franchise history.
5. Mike Haynes, CB, 1976-1982
Like Ty Law, Mike Haynes starred as a true shutdown corner. Taken fifth overall in the 1976 NFL Draft, the tall, athletic Arizona State product won Defensive Rookie of the Year honors and earned his first of nine Pro Bowl selections.
Haynes earned six second-team All-Pro selections in seven seasons with the Patriots. Plus, the Pro Football Hall of Famer went on to earn two first-team All-Pro selections and a Super Bowl ring with the then-Los Angeles Raiders. 
4. Andre Tippett, OLB, 1982-1993
A lifelong Patriot who still works for the organization, Andre Tippett gets the nod over Haynes because he was equally dominant and spent nearly double the amount of time in New England. A ferocious pass rusher who racked up 100 sacks before he retired, Tippett was the AFC's version of the legendary Lawrence Taylor.
Just how special was he during his heyday? From 1984-87, the 2008 Pro Football Hall of Fame inductee recorded 57 sacks in just 56 games. 
3. Rob Gronkowski, TE, 2010-2018
Arguably the greatest tight end of all time, Rob Gronkowski easily takes the No. 3 spot on this list. Injuries limited him to 115 regular-season games over nine years, but a healthy version of No. 87 made football look fun and easy. Not only did Gronk rack up 79 touchdown receptions as Tom Brady's go-to target, but he also leveled linebackers and defensive backs in the running game.
A surefire Hall of Fame candidate who finally brought his storied career to a close this summer, the four-time Super Bowl champion will forever be remembered around Foxborough for his signature touchdown spike, fun-loving attitude, and unparalleled toughness. 
2. John Hannah, LG, 1973-1985
Unfortunately for Gronk, one man stands between him and his former quarterback. Despite playing an unsexy position, John Hannah absolutely belongs right behind TB12 in these rankings. A nine-time Pro Bowler who earned a spot on the 1970s and 1980s NFL All-Decade Teams, he earned a ridiculous seven first-team All-Pro honors during his 13-year NFL career. Widely considered one of the best offensive linemen of all time, it's easy to see why Hannah became the first inductee into the Patriots Hall of Fame.
1. Tom Brady, QB, 2000-2019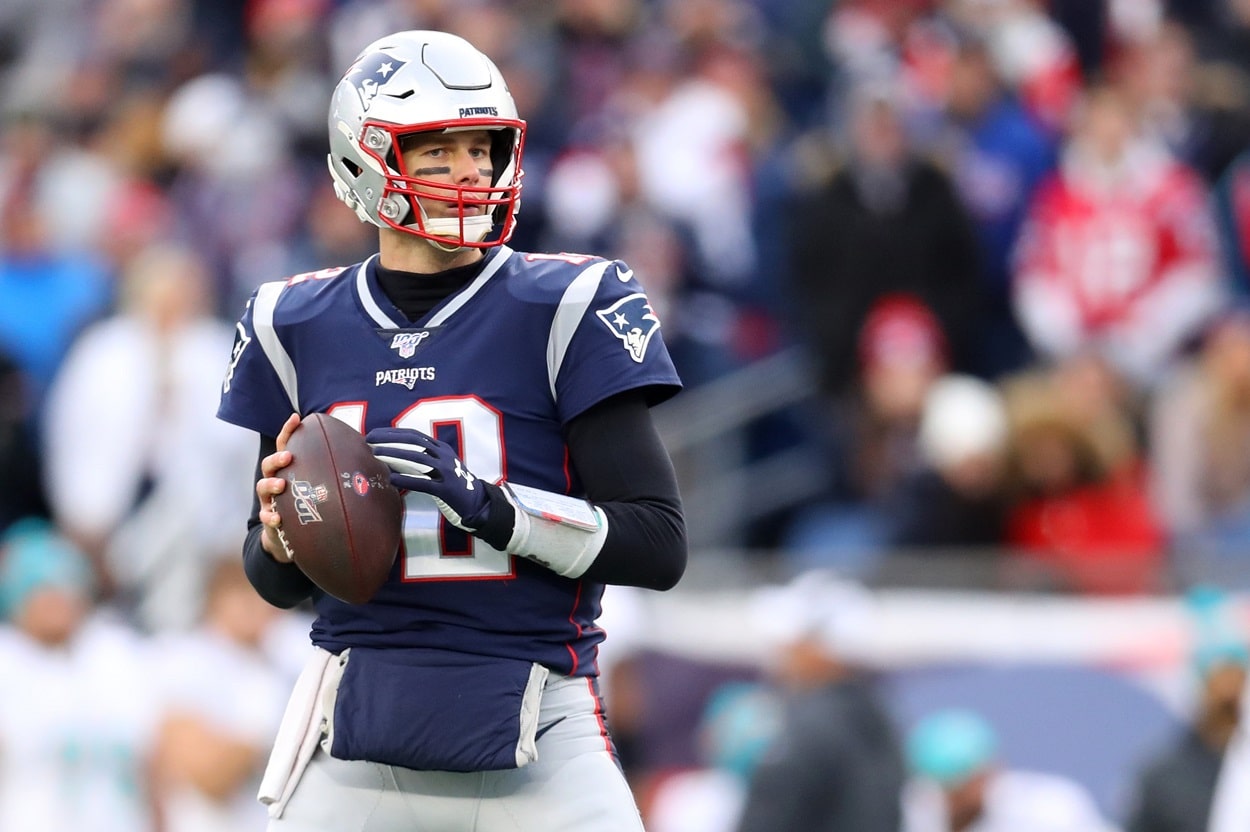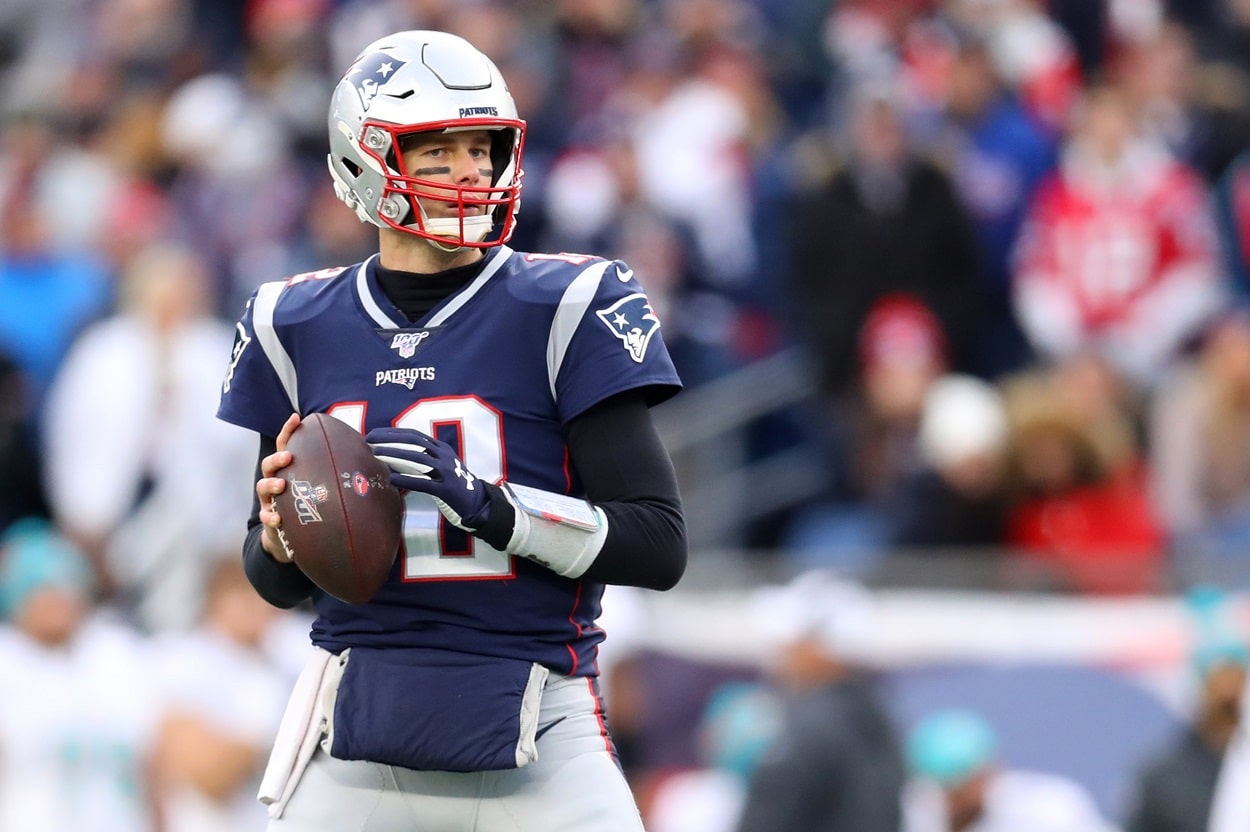 Not even Bill Belichick could have predicted what would happen when he took a swing in the sixth round of the 2000 NFL Draft on a skinny, unathletic quarterback out of Michigan. Luckily for the Patriots, though, they secured the most competitive, disciplined player of all time, and once Drew Bledsoe suffered a life-threatening injury, Tom Brady took over and never looked back.
He injected life into a franchise and fan base that desperately needed something to root for, he saved his head coach's career from going off the tracks, and he brought six Lombardi Trophies to Foxborough. Simply put: The Patriots wouldn't be relevant, and the history of football would look radically different if TB12 hadn't landed in New England.
Stats courtesy of Pro Football Reference
Like Sportscasting on Facebook. Follow us on Twitter @sportscasting19 and subscribe to our YouTube channel.