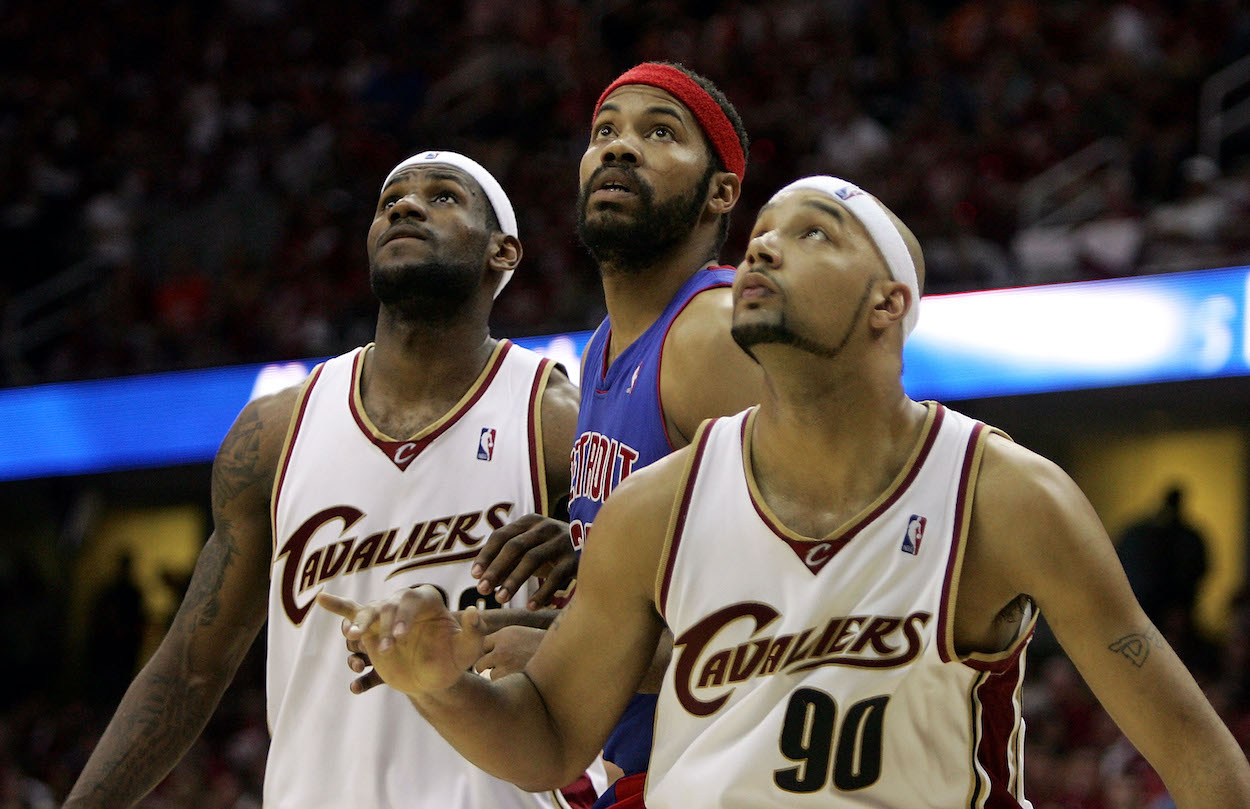 Rasheed Wallace Idiotically Claimed LeBron James and Kevin Durant Wouldn't Have Been as 'Successful' in His Era: 'It's a Whole Different Era Back Then'
LeBron James and Kevin Durant wouldn't have been as successful in the NBA 20 years ago, according to Rasheed Wallace.
Most NBA players and fans would agree LeBron James and Kevin Durant could thrive in any era. They've both already established themselves as all-time greats, and they still have time to add to their six combined NBA titles.
But former Portland Trail Blazers and Detroit Pistons star, Rasheed Wallace, isn't as convinced.
Wallace recently went on a ridiculous rant explaining how James and Durant wouldn't have been as "successful" in his era. Maybe he's forgetting that a 22-year-old LeBron nearly averaged a triple-double and willed an unimpressive Cleveland Cavaliers team over Wallace's Pistons in the 2007 Eastern Conference Finals.
Whoops.
LeBron James and Kevin Durant both played against Rasheed Wallace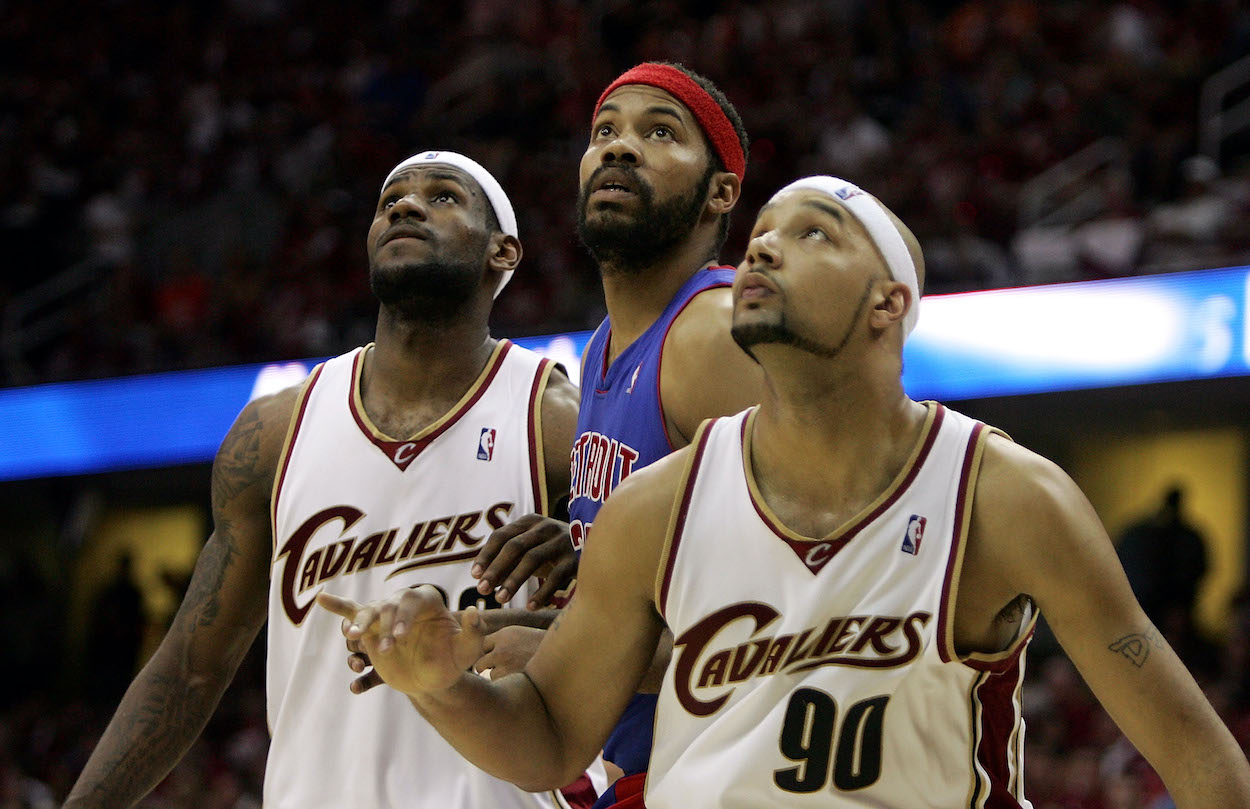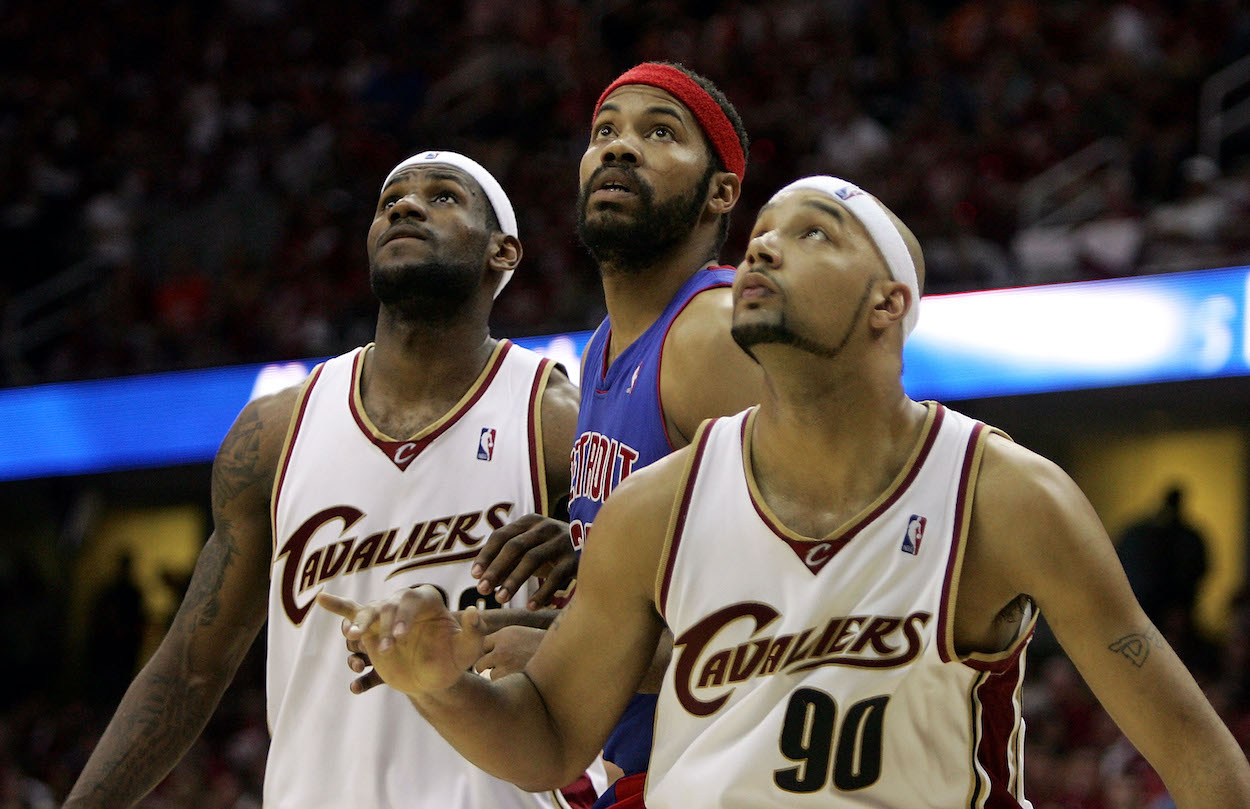 Now, before we get to Wallace's outlandish comments on two of the greatest basketball players to ever grace this earth, let's first go back and match up the timelines of each player's career.
Wallace debuted as a rookie for the Washington Bullets in 1995. He bounced around to five different teams before first retiring in 2010. Two years later, he returned to the NBA to play one final season with the New York Knicks. The era Wallace is most likely referring to here is the late 1990s through the early 2000s. Back then, bully ball was in fashion, fouls were hard to come by, and teams could barely reach triple digits on the scoreboard.
James entered the league in 2003, which is right in the middle of the era Wallace is talking about. All he did as a 19-year-old rookie was average 20.5 points, 5.9 assists, and 5.5 rebounds per game. In just his fourth NBA season, James led the Cavaliers to a 4-2 Eastern Conference Finals victory over Wallace's Pistons. His 48-point performance in Game 5 was his official introduction as the next king of the NBA, and he did it against Detroit's physically intimidating defense.
As for Durant, he made his debut a few years later in 2007. Wallace was on the downside of his career by this point, but he still made the All-Star team in Durant's rookie season, and the Pistons finished as the No. 2 seed in the East that year. Durant faced off against Wallace's Pistons four times in his first two seasons. He averaged 24.3 points per game in those contests, while Wallace averaged just 11.5.
Wallace idiodically claimed LeBron and Durant wouldn't have been "successful" in his era
So, we've established James and Durant were both still their dominant selves when they faced off against Wallace back in the 2000s. Whether it was jealousy or pettiness — or maybe a little bit of both — Wallace still claimed during an appearance on Million Dollaz Worth of Game that neither living legend would be the same player in his day.
[LeBron] probably would've done good with his physical stature, with him being bigger than the majority of the rest of the players. So he probably would've held his own, but I don't think he would be as successful as he is now. It's a whole different era back then. I couldn't necessarily say that he would've been a beast but I think he would've held his own.

Rasheed Wallace
If by "held his own," Wallace meant "completely dominated in his early 20s," then maybe we can agree there. But he was even more critical of Durant.
"In that era? No, I don't think [Durant] would've had too much success," Wallace said. "Now, he's a monster. You have to look at it this way. Back then, there were a lot of post-ups. Back then, the game was inside-out. Now, it's outside-in."
Internet reacts to the former All-Star's bold take
After the interview clip surfaced online, fans rightfully called out Wallace for his negligent takes on James and Durant. Not only do we all know they could cut it in any era, but we actually saw it happen against Wallace himself.
Wallace's salty take might stem from the fact that both LeBron and Durant already have more championship rings than he does, or that both players have nearly tripled his four All-Star nominations. Either way, he's now getting dragged online for his bold statements, and that's exactly the way it should be.
All stats courtesy of Basketball-Reference
Like Sportscasting on Facebook. Follow us on Twitter @sportscasting19.