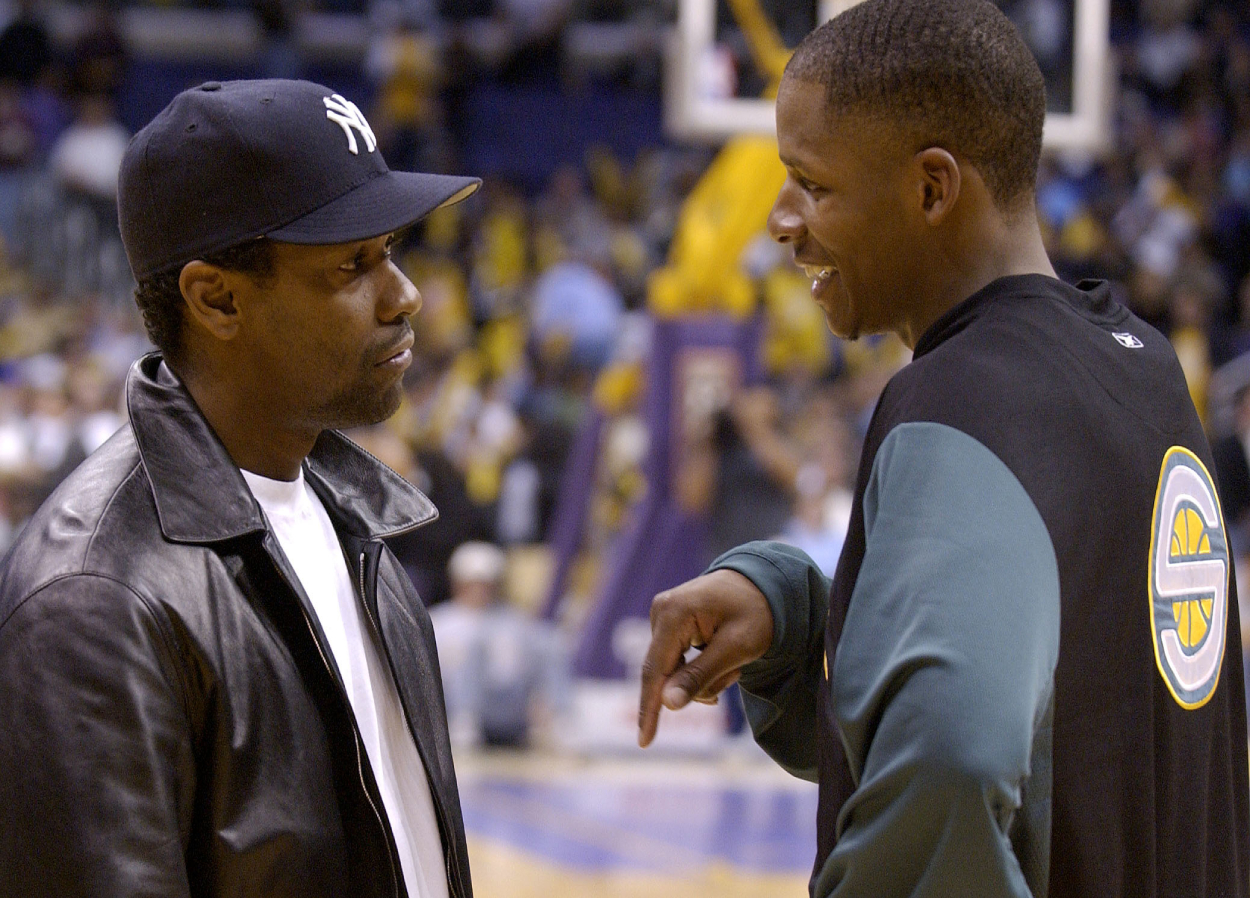 Ray Allen Says Michael Jordan Prepared Him for Working With Denzel Washington in 'He Got Game'
NBA legend Ray Allen starred as Jesus Shuttlesworth with Denzel Washington in 'He Got Game,' one of the most iconic basketball films of all time. However, Allen said that being around the likes of Michael Jordan and other big-time stars helped prepare him for being around a big star in Washington.
Basketball fans remember NBA legend Ray Allen as one of the greatest shooters to ever live, but he also starred in one of the most iconic sports movies of all time: He Got Game. Yes, Allen played Jesus Shuttlesworth alongside the one and only Denzel Washington, and, together, they created a movie that became a cultural phenomenon.
So, what was it initially like for Allen to star alongside a celebrity as popular as Washington? Was he nervous? In a recent conversation about the film, Allen said that being around Michael Jordan and other big-time players and celebrities ultimately prepared him for working with a star like Washington.
Ray Allen starred as Jesus Shuttlesworth in 'He Got Game'
In 1998, Allen starred in Spike Lee's film He Got Game, where he played Jesus Shuttlesworth, a high school phenom trying to decide on his basketball future.
So, how did Allen get the role? He recently discussed the film while appearing on The Players' Tribune podcast, Knuckleheads with Quentin Richardson and Darius Miles.
Allen said that during his Milwaukee Bucks tenure, he played against the New York Knicks in a game at Madison Square Garden. Lee then approached him about auditioning for the film once his season finished up.
"I was just in Connecticut, so I drove in like every week, and I started doing these auditions," Allen said on the June 8 episode. "I remember the first audition I did, I did with Nicole Ari Parker. We had to do these love scenes. Then I did a love scene with Salli Richardson … because they're auditioning for the role of Lala."
Parker and Richardson later became big stars. Parker played Carol Boone on Remember the Titans, and Richardson was Zoe Neville in I Am Legend.
However, in Allen's third audition, he came face-to-face with Washington.
Michael Jordan's 'aura' prepared Allen for working with Denzel Washington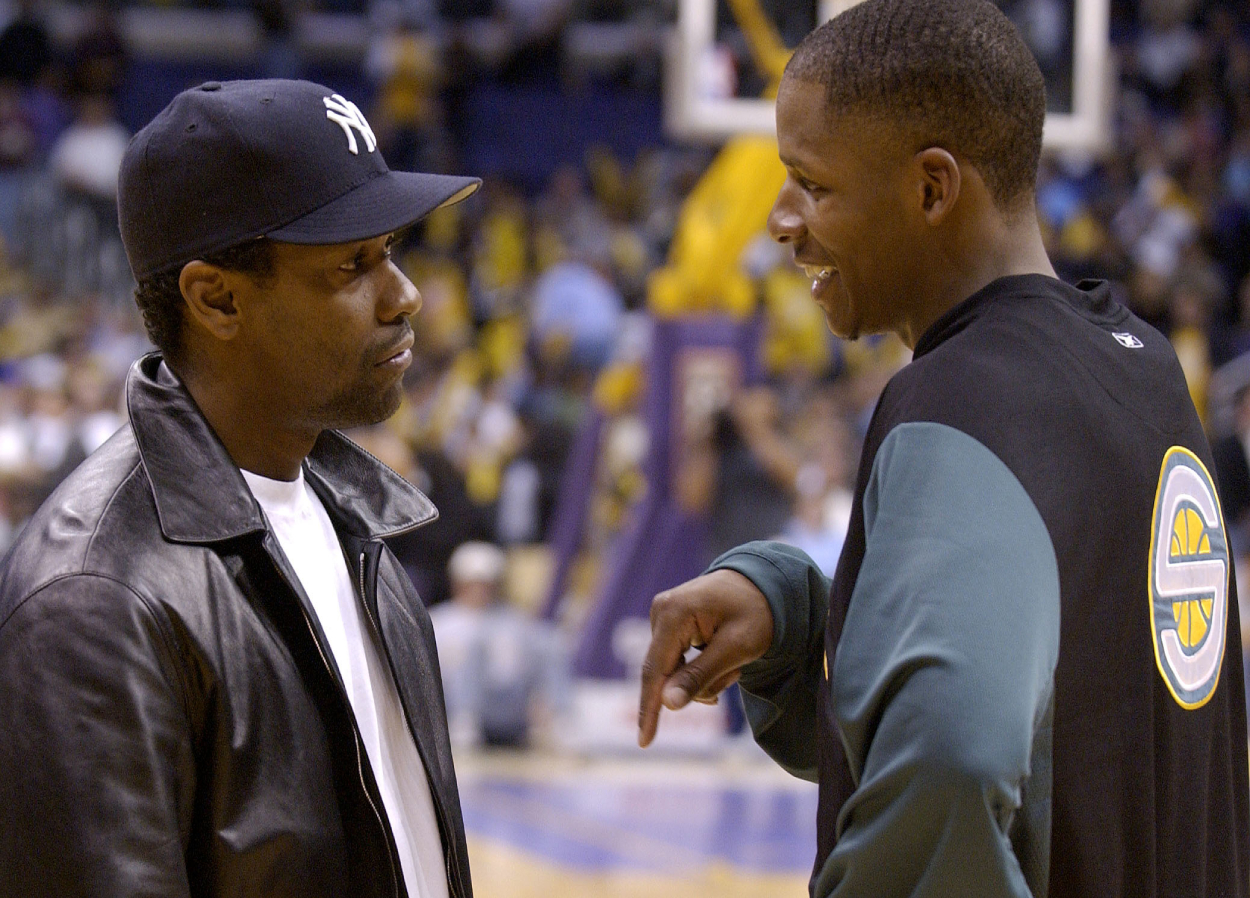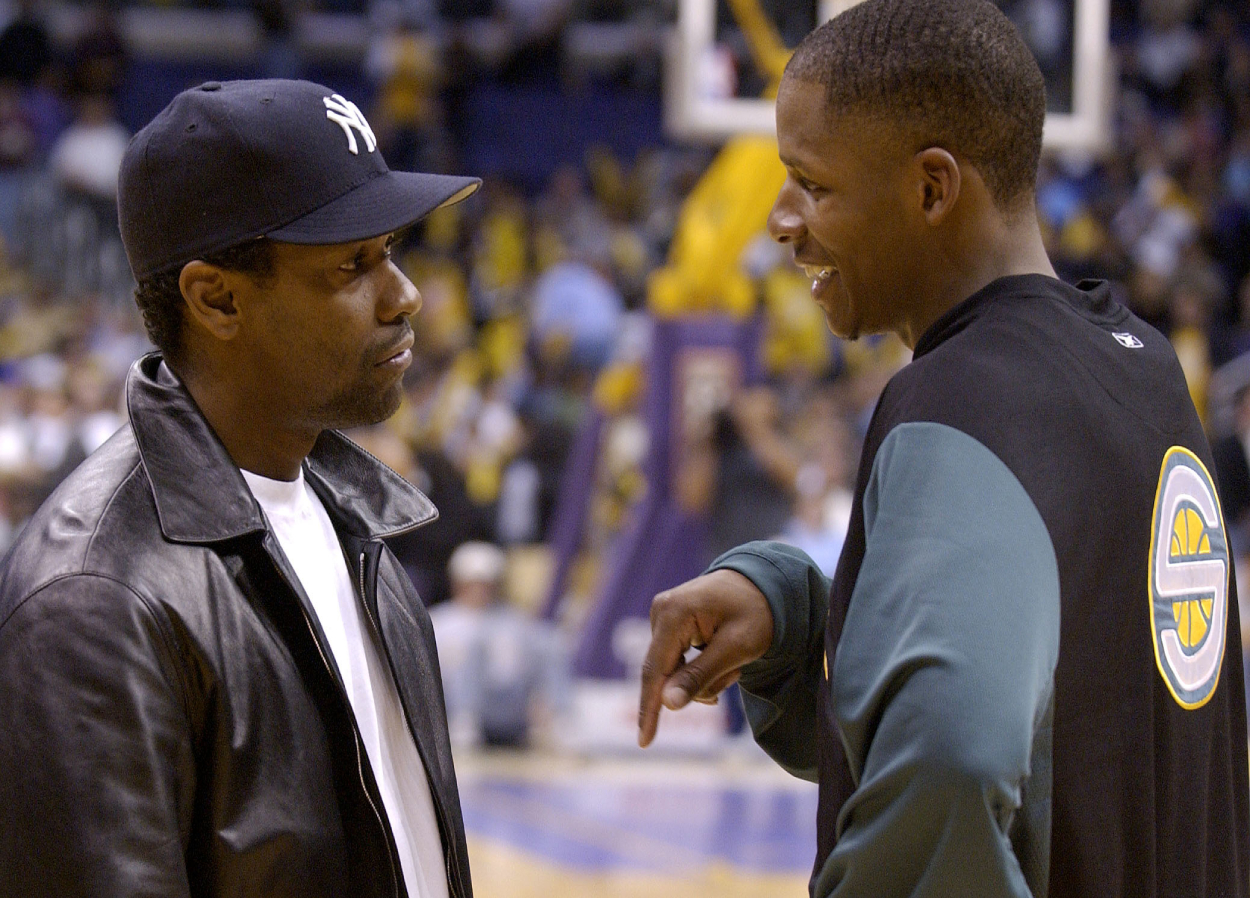 In October 1996, Allen, a rookie, and the Bucks faced Michael Jordan and the Chicago Bulls in an exhibition. He'll most likely never forget that moment, either.
"I'm intimidated," Allen said, per The Undefeated, "because I'm not supposed to be in this moment. I'm supposed to be on the other side, watching and cheering for him. I'm like, 'You know how many times I rooted for him to destroy whoever was on the other end of the floor? Now I gotta beat him? Now I gotta stop him?'"
Allen, however, eventually became the first player Jordan selected to endorse his Jordan Brand. He went from watching MJ to working directly with him.
And it ultimately became the same case with Washington.
Washington was at Allen's third audition and, by that point, was already a big-time star. He had been working in the industry for a significant number of years.
Thanks to the time Allen had spent with Jordan and other stars, though, he actually wasn't too nervous about being around a celeb of Washington's caliber.
"When you come from being in the NBA and you're around all these other — I've been around Michael Jordan, so that aura right there … it's no different, you've been around people and seeing celebrities [who] come see you play," he said on Knuckleheads.
That reaction is drastically different from how Allen felt when he and Jordan first met. But it may have been why he and Washington had so much success in the film.
Ray Allen had nothing but praise for Denzel Washington
While discussing the movie on Knuckleheads, Allen recalled why he enjoyed working with Washington so much.
"I think one of the greatest attributes a person can have a part of their character is to allow other people to feel comfortable around them, to disarm a person," Allen said on Knuckleheads. "That's how Denzel is; that's how he was because he immediately started talking about basketball and shooting the ball, and just talking about my game … and it was never about him."
The duo of Allen and Washington ultimately did a phenomenal job. According to The Undefeated, He Got Game became Lee's first movie to open at No. 1 in the box office. It also became a cultural phenomenon for hoopers around the country.
Allen's basketball resume includes a Hall of Fame induction, two NBA championships, and the most 3-point field goals made in league history. However, his most memorable accomplishment may be starring alongside Washington as Jesus Shuttlesworth in He Got Game.
His performance was iconic.
Like Sportscasting on Facebook. Follow us on Twitter @sportscasting19.