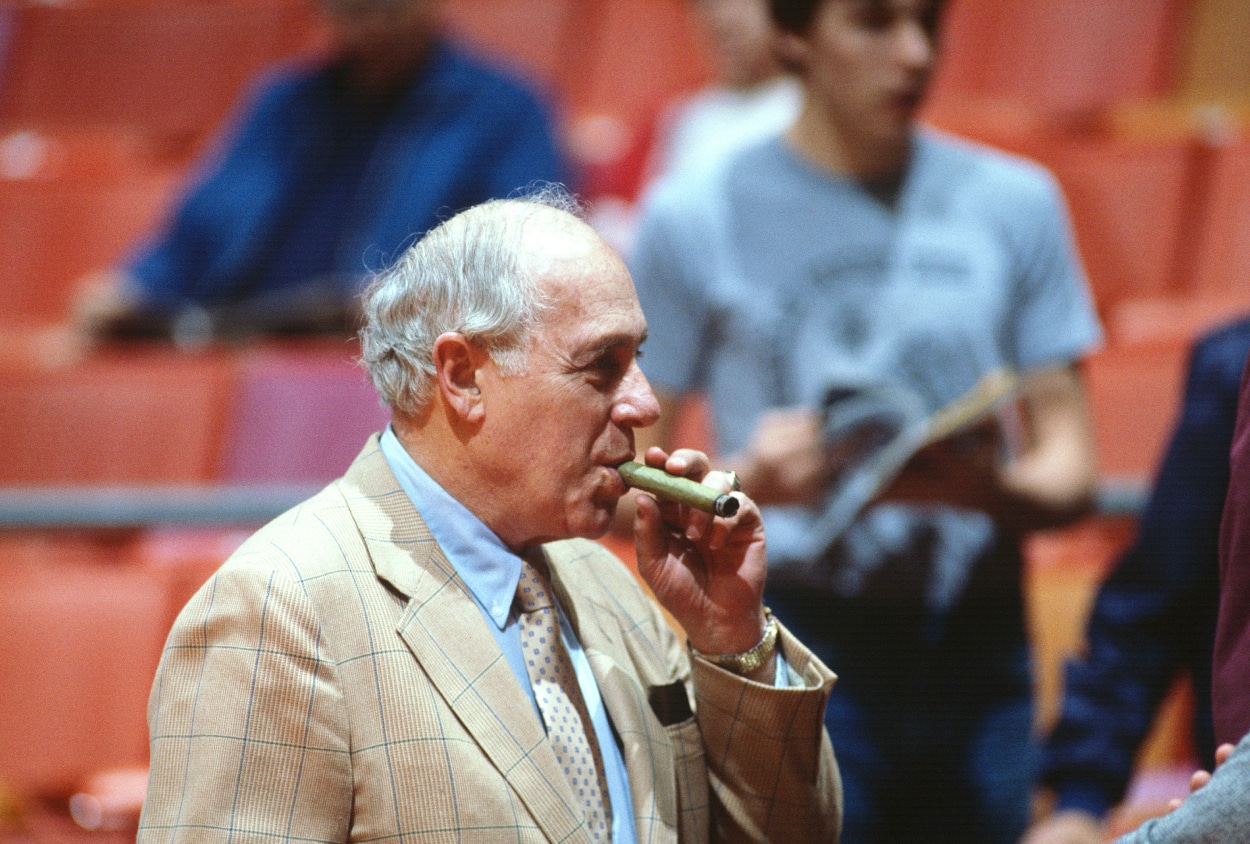 Red Auerbach Had No Problem Telling It Like It Is During Intense Negotiations With Larry Bird and Robert Parish
Former Boston Celtics coach and GM Red Auerbach had no problem saying what was on his mind.
My, how things have changed in the sports world. Gone are the days of telling it like it is, especially through the media. Former Boston Celtics president and general manager Red Auerbach was one of those tell-it-like-it-is guys.
Auerbach was a no-nonsense man. He did things his way as both GM and coach of the storied franchise. Today, there are no Red Auerbachs.
The Celtics legend had no problem telling the media what was happening behind closed doors. Right or wrong, Auerbach got straight to the point, even when it came down to ugly contract negotiations with Larry Bird and Robert Parish.
Red Auerbach's rookie contract negotiations with Larry Bird came down to the wire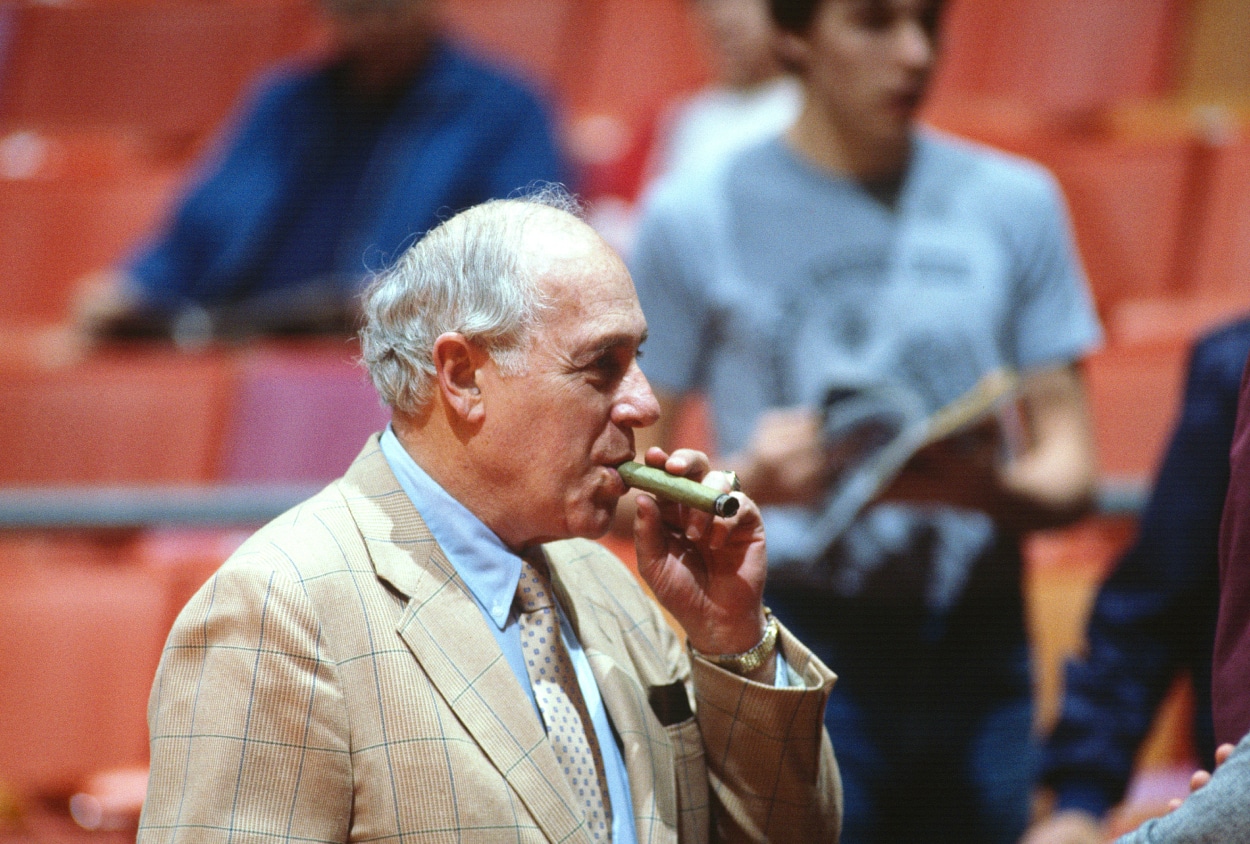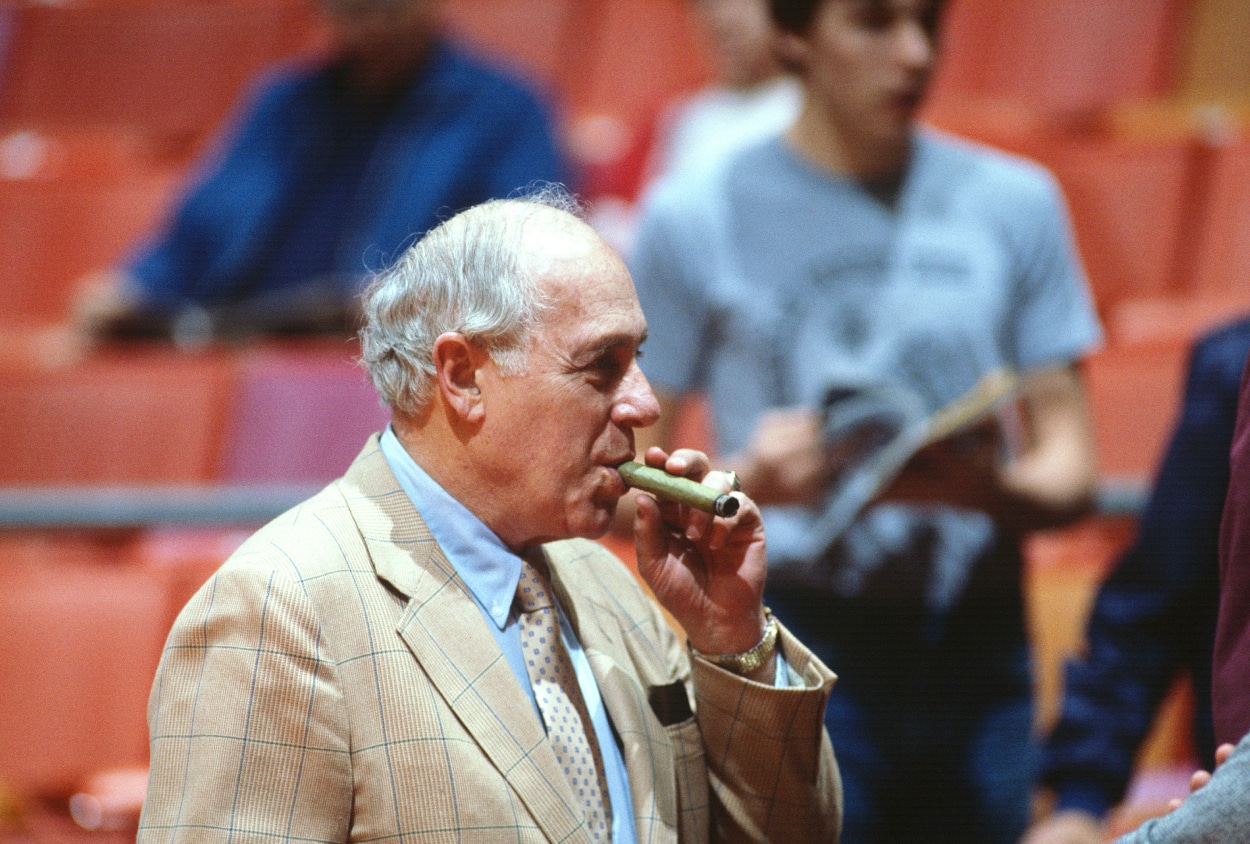 The Celtics selected Bird with the sixth overall pick in the 1978 NBA Draft. Bird, however, didn't immediately sign and elected to play out his final year at Indiana State. Bird led the Sycamores to a berth in the 1979 NCAA title game against Magic Johnson and the Michigan State Spartans.
The Celtics owned his rights until the 1979 NBA Draft. If he didn't sign with them by then, he'd go back into the draft. He and his agent Bob Woolf played hardball with the Celtics. Red Auerbach fought back.
Woolf gave a brief description of how Auerbach was during negotiations to Sports Illustrated in 1979.
"It was very civil," said Woolf. "He'd blow up, then we'd work some more. Red goes through life like hot lava." 
Auerbach had no problem sharing his thoughts on Bird with Woolf during negotiations.
"I hope you don't believe those numbers I've been seeing in the papers," Auerbach told Woolf in their first meeting, according to Sports Illustrated. "Bird's a cornerman, that's all he is. And that makes him the least important of the three major positions – center, fast guard, then corner.
"Larry Bird can help, but he's not a franchise. Geez, you got to keep your self-respect. After all, he can't play by himself."
Of course, Auerbach was wrong in this case, as Bird went on to become one of the NBA's all-time greatest players.
Auerbach had no problem going public when Parish had a contract dispute
Before the start of the 1983 regular season, Parish boycotted a West Coast trip during the preseason. He was unhappy with his contract. At the time, he made $650,000 per year, while Kevin McHale, a reserve then, was at $1 million. Parish didn't board the plane for the trip.
Bird was in the final year of his deal, and the team's priority was to re-sign him. According to Sports Illustrated, Parish wanted to renegotiate or be traded. He made his feelings known.
"They have a choice in this," said Parish, who had three years left on his deal. "They can discuss it with me or trade me. If nothing is done, I will stay out of camp. Period."
Auerbach went public on the situation, something that would likely never happen today.
"We're not going to do a blessed thing except fine him and withhold his salary," Auerbach said. "We had some talks and we were prepared to talk again. He has to honor his contract before we'll do anything."
The two sides played out their negotiations in the media, with Parish saying he was insulted by McHale getting a million per season.
"How can you pay a nonstarter more than a starter?" he said. "It's an insult to me."
Auerbach fired back.
"It wasn't an insult when he was making more than Bird," he said. "Players always look at the high side."
Auerbach certainly knew what he was doing, and the sports world needs more like him these days.