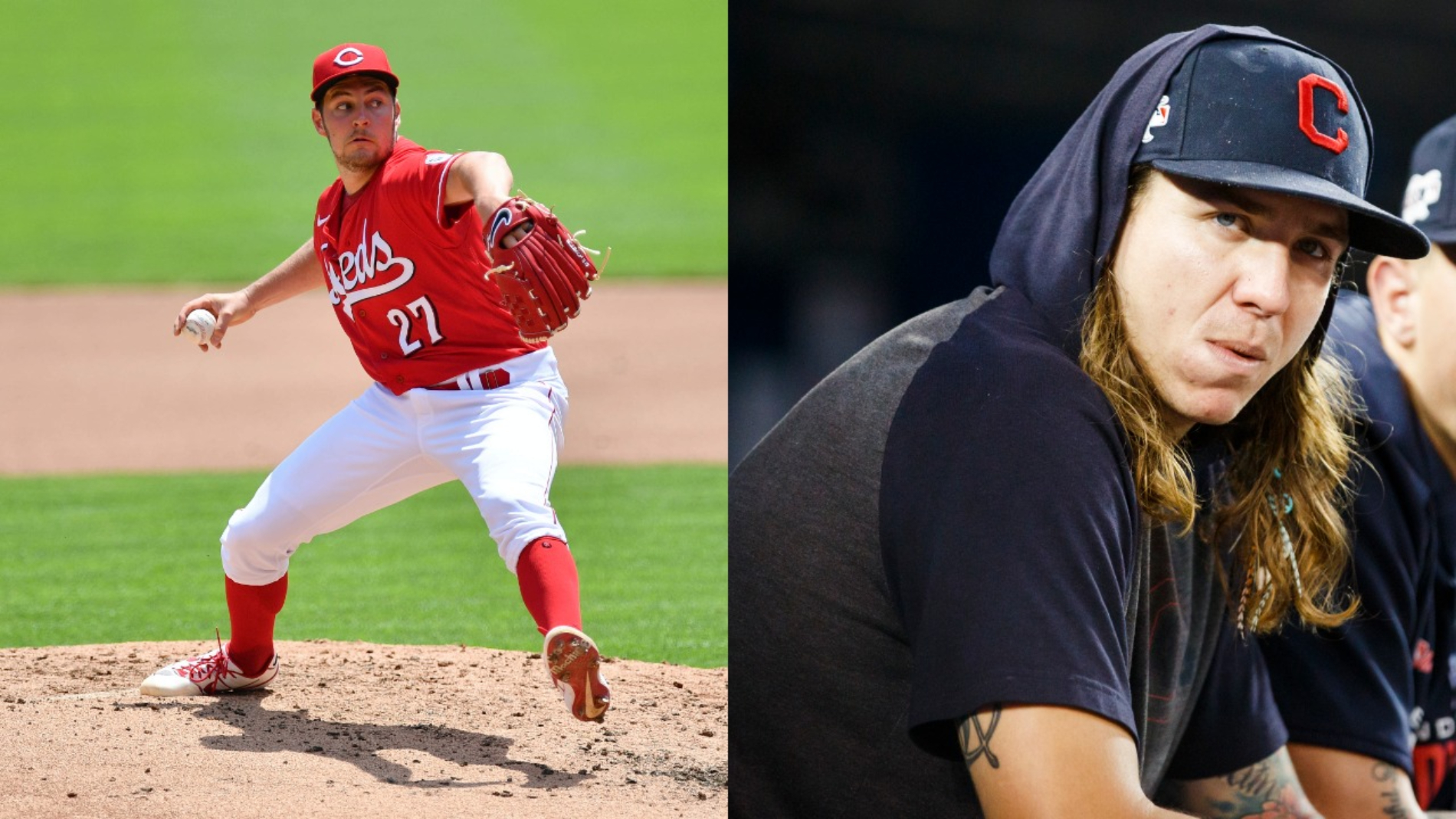 Reds Pitcher Trevor Bauer Calls Out Former Teammate Mike Clevinger on Twitter
Trevor Bauer and Mike Clevinger used to pitch together on the Cleveland Indians. Bauer, however, just called out Clevinger on Twitter.
In one of the biggest trades of the MLB trade deadline so far, the Cleveland Indians traded pitcher Mike Clevinger to the San Diego Padres. Clevinger has been a nice starter over the years for the Indians and now gives San Diego a solid arm. However, his former teammate, Trevor Bauer of the Cincinnati Reds, just called him out on Twitter following the big trade.
Mike Clevinger and Trevor Bauer pitched together on the Cleveland Indians
Both Bauer and Clevinger were selected in the 2011 MLB draft. They both also became successful starting pitchers while pitching for the Cleveland Indians.
After first pitching a few games in the majors for the Arizona Diamondbacks, and then a few games for the Indians in 2013, Bauer became a regular starter in Cleveland in 2014. He then ultimately had some successful seasons with the Indians as he went 17-9 with a 4.19 ERA in 2017, and 12-6 with a 2.21 ERA in 2018. 
Clevinger, on the other hand, first started for the Indians in 2016. He has had several good years with them too as he has not had an ERA over 3.18 in any of the last four seasons, and had a 2.71 ERA last season.
Bauer and Clevinger also got a lot of postseason experience while on the Indians, as they both pitched in the 2016 World Series.
The two pitchers are also good friends
The time that they spent together in Cleveland led to Clevinger and Bauer becoming good friends. While they spent plenty of time joking around with each other (they bet each other $100 on which of them had the highest fastball velocity, according to MLB.com), their relationship was also beneficial to each of their performances on the mound.
"He told me, 'You're sitting on the rubber. You're just sitting there. You're not moving,'" Clevinger said in 2018, recalling a game in which he had a rough start, per MLB.com. "He's like, 'Don't think about other [stuff]. Don't think about your arm. You need to move to the plate. Everything's in the right spot. You just need to move faster to the plate. You're being sluggish.'"
Bauer got traded to the Cincinnati Reds during the 2019 season, but the two have still showed how close of friends they are by talking smack to each other on Twitter.
That smack-talk has now continued, on the same day that the Indians traded Clevinger to the San Diego Padres.
Bauer called out Clevinger after he was traded to the Padres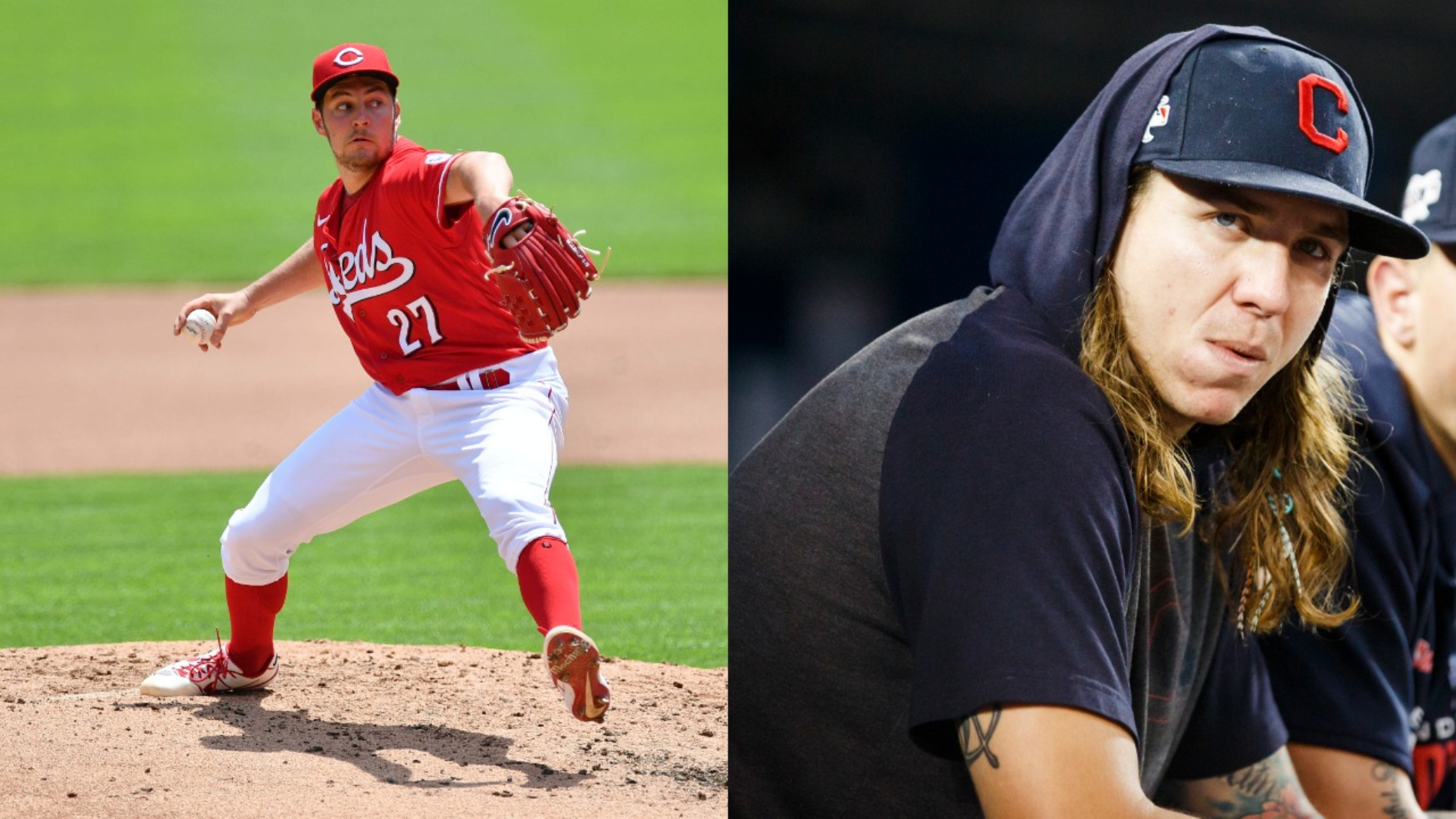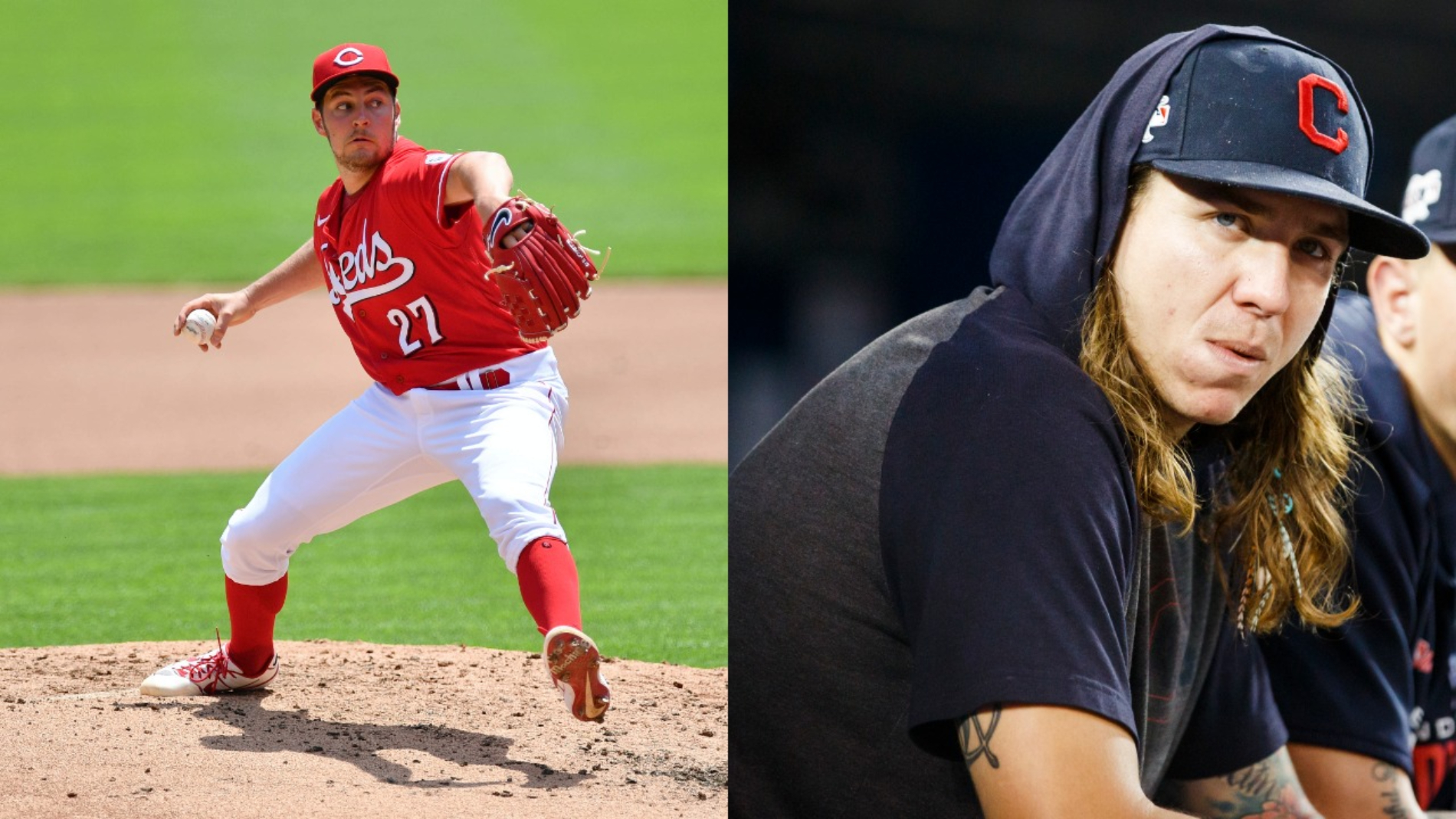 The Indians traded Clevinger to the Padres on Aug. 31. The deal was the fifth trade in just a few days for the Padres, according to ESPN, as they are going all-in on trying to win the World Series this season. The trade comes after the Indians placed Clevinger on the restricted list earlier this season for violating MLB protocols related to COVID-19. He had since been re-activated, though.
The deal also brings Clevinger to the NL, where, in a typical season not affected by COVID-19, pitchers have to hit. Bauer, being on the Cincinnati Reds, also plays in the NL.
In a tweet to Clevinger, Bauer decided to call him out by alluding to the fact that he is going to hit a home run on him next season.
"Alright [Mike] now I'm really takin your a** 420 dead center next year," Bauer tweeted. "Tell my daddy Twitterless [Manny] Machado hi for me. I'm comin for both of you next year."
Manny Machado, Clevinger's new teammate, has hit four home runs on Bauer in their head-to-head matchups over the years.
While this tweet is certainly funny and just a joke, what is interesting about it is that Bauer is a free agent this offseason. To guarantee a chance at facing Clevinger at the plate, he would need to be in the NL. So, does Bauer's tweet mean that he is staying with the Reds or going to another NL team? It probably doesn't mean anything. His agent, Rachel Luba, tweeted to not read too much into the tweet.
No one knows where Trevor Bauer will pitch next season, but we all would love to see him get a chance to hit against his friend, Mike Clevinger.
Stats courtesy of Baseball Reference