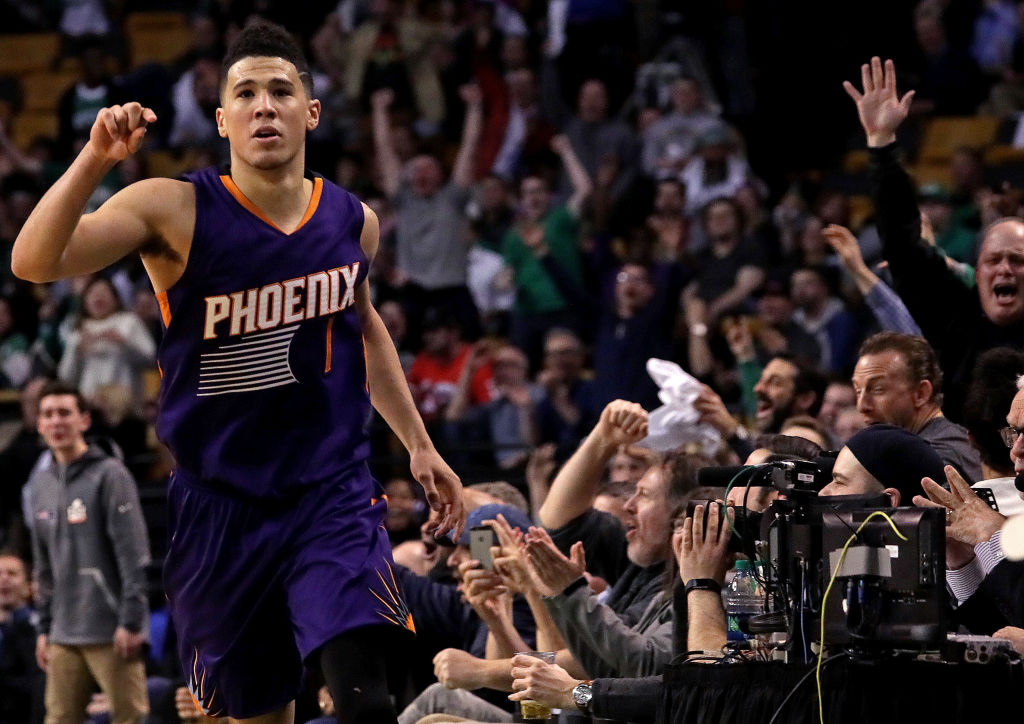 Remembering the Time Devin Booker Dropped 70 Points in a Loss
On this date three years ago, Phoenix Suns guard Devin Booker dropped 70 points in a loss to the Boston Celtics.
Devin Booker is easily one of the best scorers in the NBA. This season specifically, Booker averaged 26.1 points per game for the Phoenix Suns before the NBA suspended its season due to COVID-19. He did this on a career-best 48.7% shooting. He also shot 36% from 3-point range. On this date three years ago, though, Booker let the world know how dangerous he is.
Succeeding in the NBA after one year at Kentucky
In college, Devin Booker played on a stacked 2014-15 Kentucky Wildcats team. Kentucky started the season 38-0 that season as they had guys like Booker, Karly-Anthony Towns, and Willie Cauley-Stein. They, however, lost to Wisconsin 71-64 in the Final Four. 
Because he played on such a stacked team in his lone season at Kentucky, Booker did not have eye-popping stats. He scored 10 points per game for the Wildcats that year. However, NBA scouts still saw his talent. The Phoenix Suns ultimately selected him with the 13th overall pick in the 2015 NBA draft. 
Booker then had a good rookie season for the Suns, scoring 13.8 points per game. He ultimately earned first-team All-Rookie honors that season. However, no one really knew what he had in store for his second season. 
Booker became the youngest player to score 70 points
During the 2016-17 season, Booker made a big jump production-wise. He scored 22.1 points per game that year on 42.3% shooting. He also shot 36.3% from long range. Booker had several big scoring nights that season too. He scored 39 points three times and 30 points or more 14 times in total.
Still, not many people ever thought he could drop 70 points. He did just that, though. 
On March 24, 2017, Booker could not be stopped on the road against the Boston Celtics. Booker started the game hot, scoring 10 points in the first quarter and then nine points in the second. He only made one 3-pointer in the first half too. The Suns were down 66-43 at halftime, though. So, with 19 points at halftime and with his team being down by a lot of points, who would have expected a second-year player to drop 51 points in the second half? Well, Booker did the impossible.
Booker came out and dropped 23 points in the third quarter on 6-of-10 shooting. He only made one 3-pointer in the quarter too. Then in the fourth quarter, Booker continued to just make almost every shot he put up. He scored 28 points in the fourth quarter on 8-of-16 shooting, reaching 70 points overall in the game. He became the youngest player in NBA history to score 70 as he was 20 years, 145 days old, according to ESPN. Booker was also the first player to do it since Kobe Bryant dropped 81 points in 2006, according to Bleacher Report.
However, the Suns' halftime deficit was too much as they lost to the Celtics 130-120 even though they outscored them by 13 points in the second half. 
Can Booker do this again one day?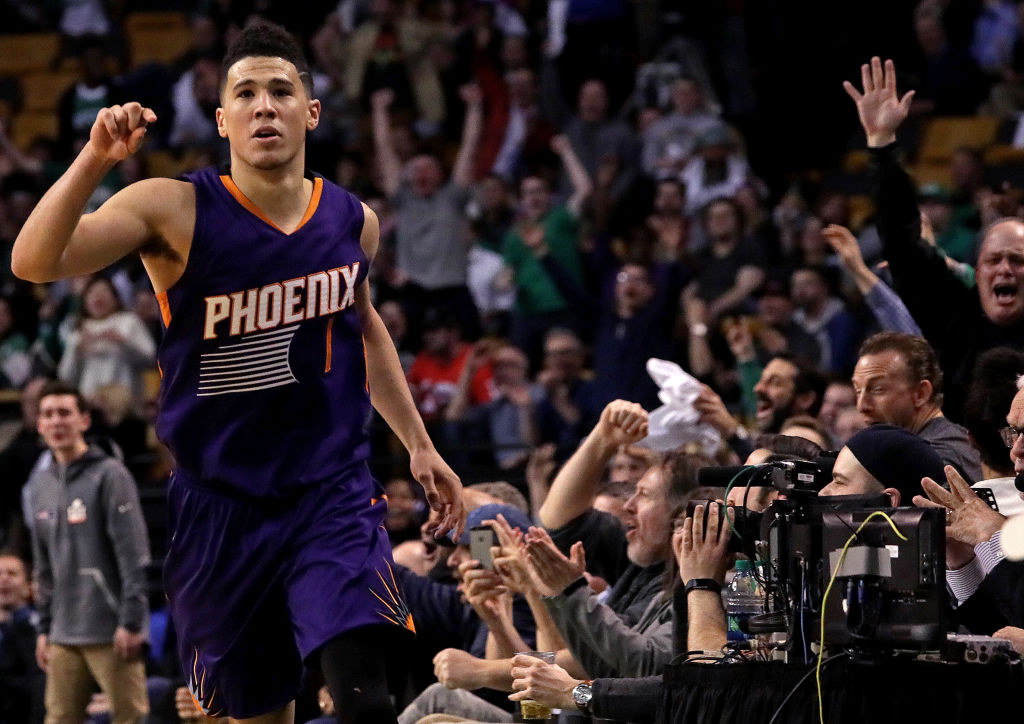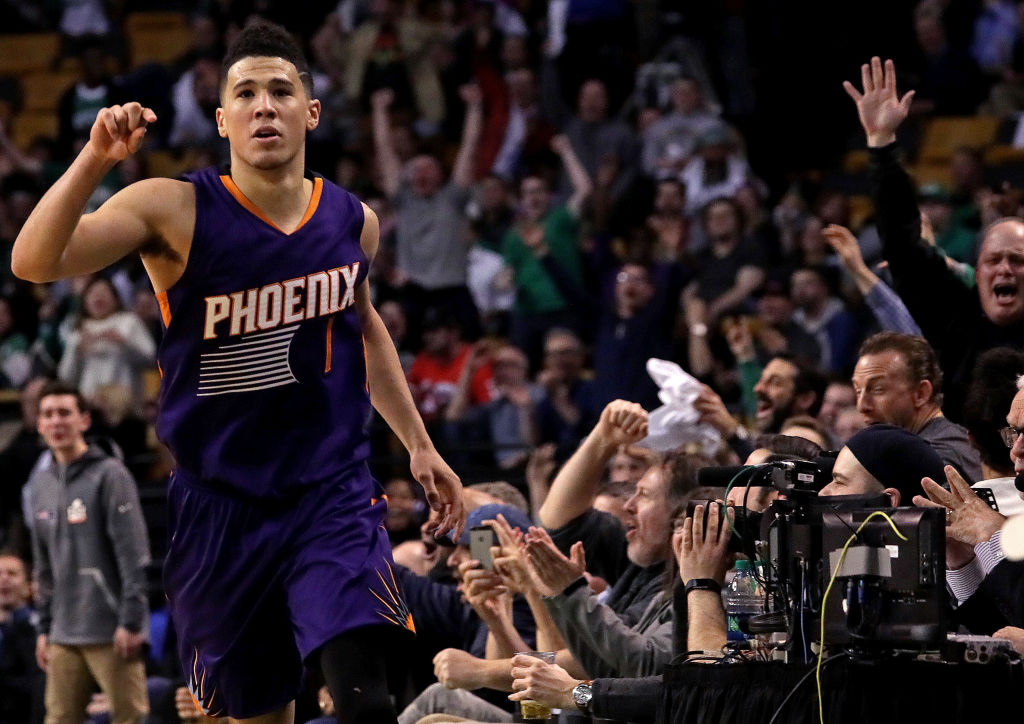 Booker has not dropped 70 points again since that day, but he has still been one of the top scorers in the league. He scored 24.9 points per game during the 2017-18 season and 26.6 during the 2018-19 season. Additionally, this year before the league suspended the season he was averaging 26.1 points per game and earned his first All-Star selection. 
Over the past few seasons, Booker has still certainly proven that he can possibly have another game like that. During the 2018-19 season, he scored 50 points or more twice, including a 59-point game against the Utah Jazz. This season, his best scoring game was a 44-point night against the New Orleans Pelicans. He, however, was supposed to have quite a few more opportunities this year, but the season was suspended and its future is unclear.
Booker is one of the best scorers in the entire NBA. With him already having a 70-point game at 20 years old, and with him only being 23 years old right now, he can certainly have another game like that in his career. The future is bright for the Phoenix Suns' All-Star guard.