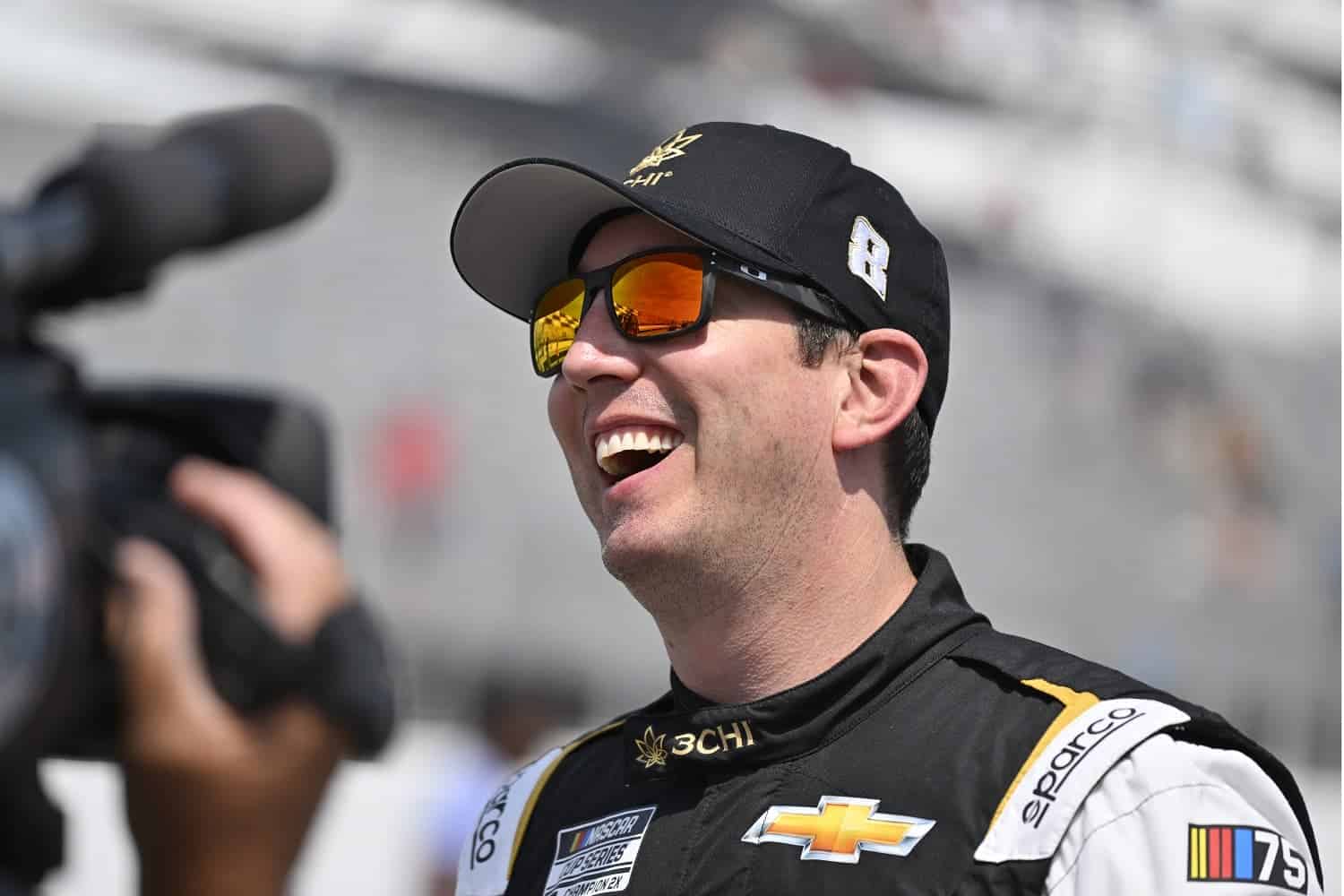 Richard Childress and Kyle Busch Are Winning a Close Battle With Tyler Reddick
Kyle Busch just might have Richard Childress on his way to RCR's first championship since Dale Earnhardt in 1994.
Never forget that every Kyle Busch victory this season amounts to a win for team owner Richard Childress in a way that goes beyond the obvious.
Childress gambled by signing Busch for his NASCAR Cup Series team so that he could let Tyler Reddick leave a year early. The move has panned out for everyone, but Childress is the real winner because he has the most at stake.
Kyle Busch is a three-time winner already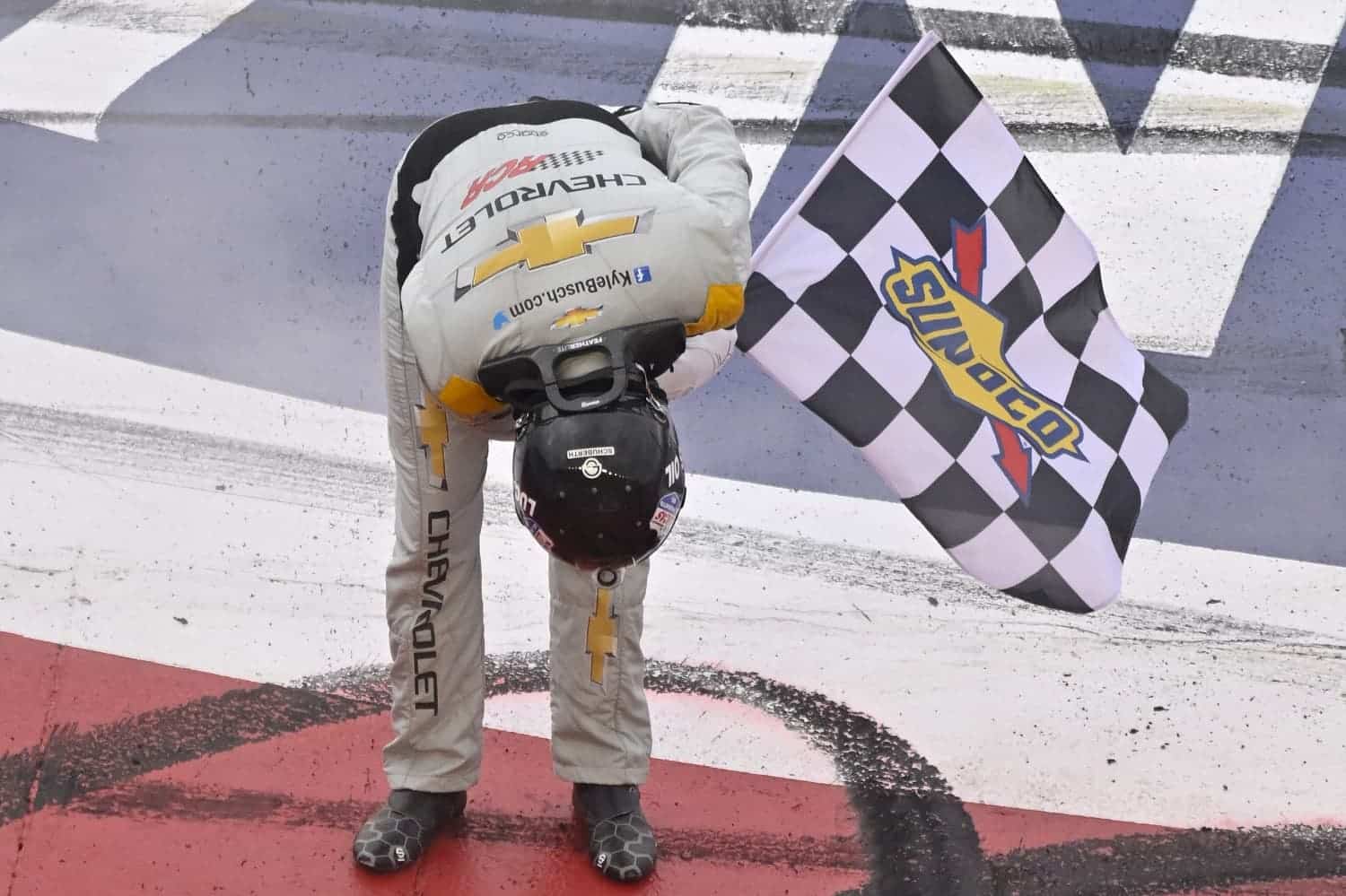 Kyle Busch has won at least one race in each full-time Cup Series season, but 2022 marked just the fourth time in the past 15 years that he didn't score multiple victories. It was a trying year, too, because he competed while knowing his time at Joe Gibbs Racing was up unless improbable sponsorship money materialized to replace Mars, Inc.
At the same time, Tyler Reddick was enjoying a career year with his first three victories. But by the time he started winning, Reddick had already committed to leaving Richard Childress Racing to continue his career at 23XI Racing. That move was supposed to kick into effect in 2024, but Childress had other ideas.
Signing Busch, a two-time Cup Series champion, gave Childress the leverage he needed with 23XI, which faced an uncertain 2023 over Kurt Busch's lingering health issue. Finally, the deal was struck to let Reddick go a year early. It was a win for 23XI, which now has a solid two-car garage, but RCR suddenly possesses its best shot at its first championship since Dale Earnhardt in 1994.
Busch leads Reddick in wins (3-1), top-10 finishes (8-7), laps led (197-168), and points (451-411). Busch has also posted the better head-to-head result in eight of 15 points races. Still, it's an oh-so-close personal battle that figures to go right down to the wire.
Meanwhile, Childress can chalk it up to a win already.
Winners from Sunday at World Wide Technology Raceway
Kyle Busch – It's not just that he won, but how the driver of the No. 8 Chevy did it. Busch won the pole, led the most laps, and dominated all those late-race restarts. And he flew home with the satisfaction of possessing as many wins as the four Joe Gibbs Racing drivers combined.
Kyle Larson – The 2021 Cup Series champ struggled early, even trailing Carson Hocevar, but began flipping the script in Stage 2. Crew chief Cliff Daniels went with two tires instead of four with 60 laps to go, and Larson left the pits with the lead. He couldn't hold it, but fourth place edged him into the top 10 in points.
Ryan Blaney – Say hello to your new Cup Series points leader.
Sunday's losers
Corey LaJoie – The guest gig in Chase Elliott's No. 9 Chevy never was a referendum on future opportunities to drive for a strong team, so 21st place wasn't a disaster in that respect. But it's undeniable that he was being outrun by Carson Hocevar, who was making his Cup Series debut in LaJoie's regular ride until his brake rotor exploded.
Television viewers – The 105-minute lightning delay threw everything off, and FS1 bounced from Gateway almost immediately after the race concluded. That short-changed fans wanting to hear from more drivers and the sport itself.
Ross Chastain – His third straight finish of 22nd or worse (and sixth of the season) dropped Chastain from first to fifth in points, and he could easily bottom out into eighth with another bad week. That would represent a costly potential loss of playoff points if he doesn't eventually reverse course, especially since the No. 1 Chevy is winless.
Got a question or observation about racing? Sportscasting's John Moriello does a mailbag column each Friday. Write to him at [email protected].