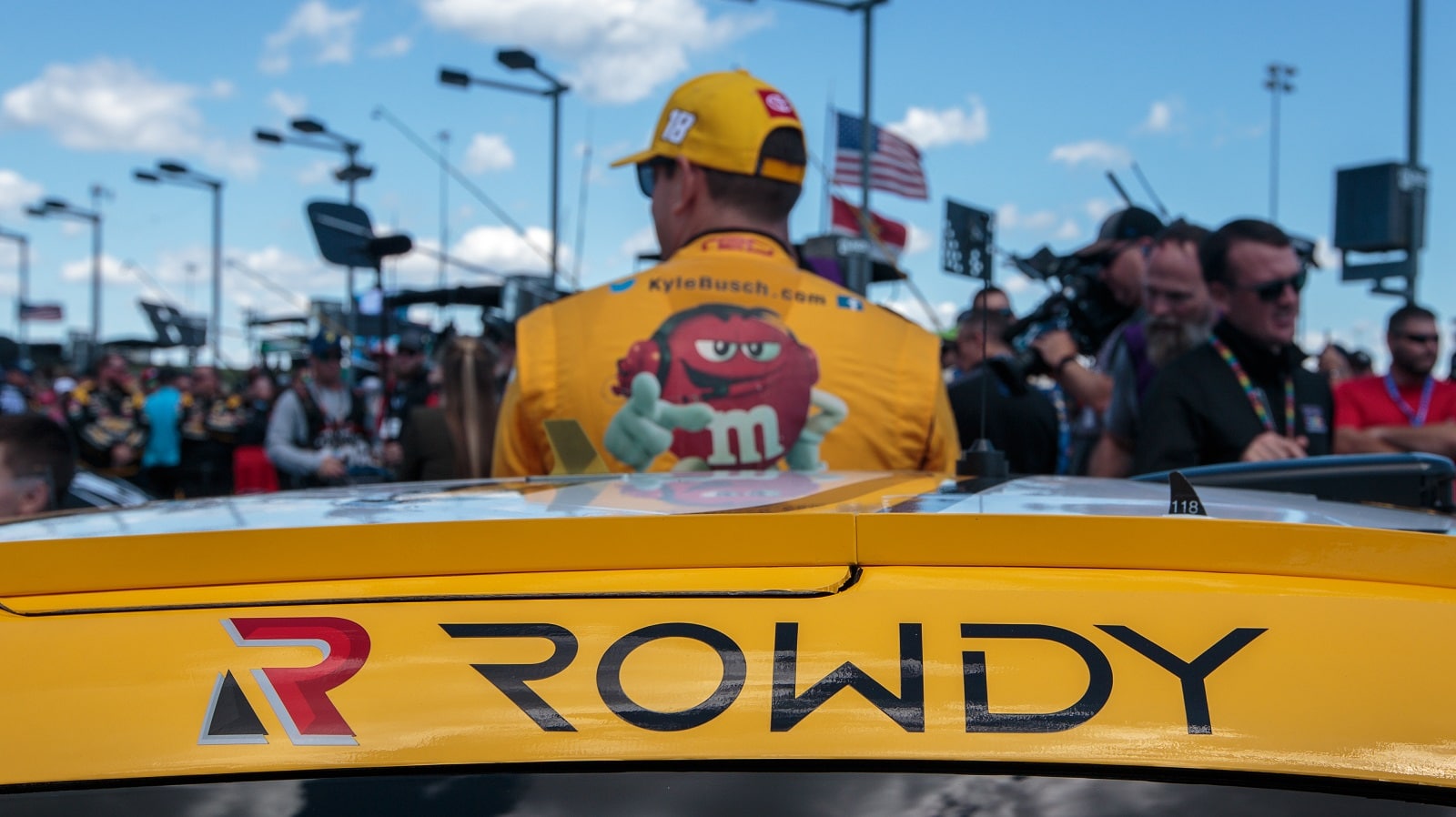 Richard Childress Must Wait for the Player to Be Named Later in What's Essentially a Trade of Tyler Reddick for Kyle Busch
There was business to discuss at Tuesday's news conference, but Richard Childress added some lighthearted moments to the announcement about Kyle Busch's signing.
We sometimes dwell on the big news and miss the small touches that make an event that much more memorable. Kyle Busch and Richard Childress had a couple of such moments this week at the announcement that they will be teaming up in the 2023 NASCAR Cup Series.
Richard Childress makes a splash by signing Kyle Busch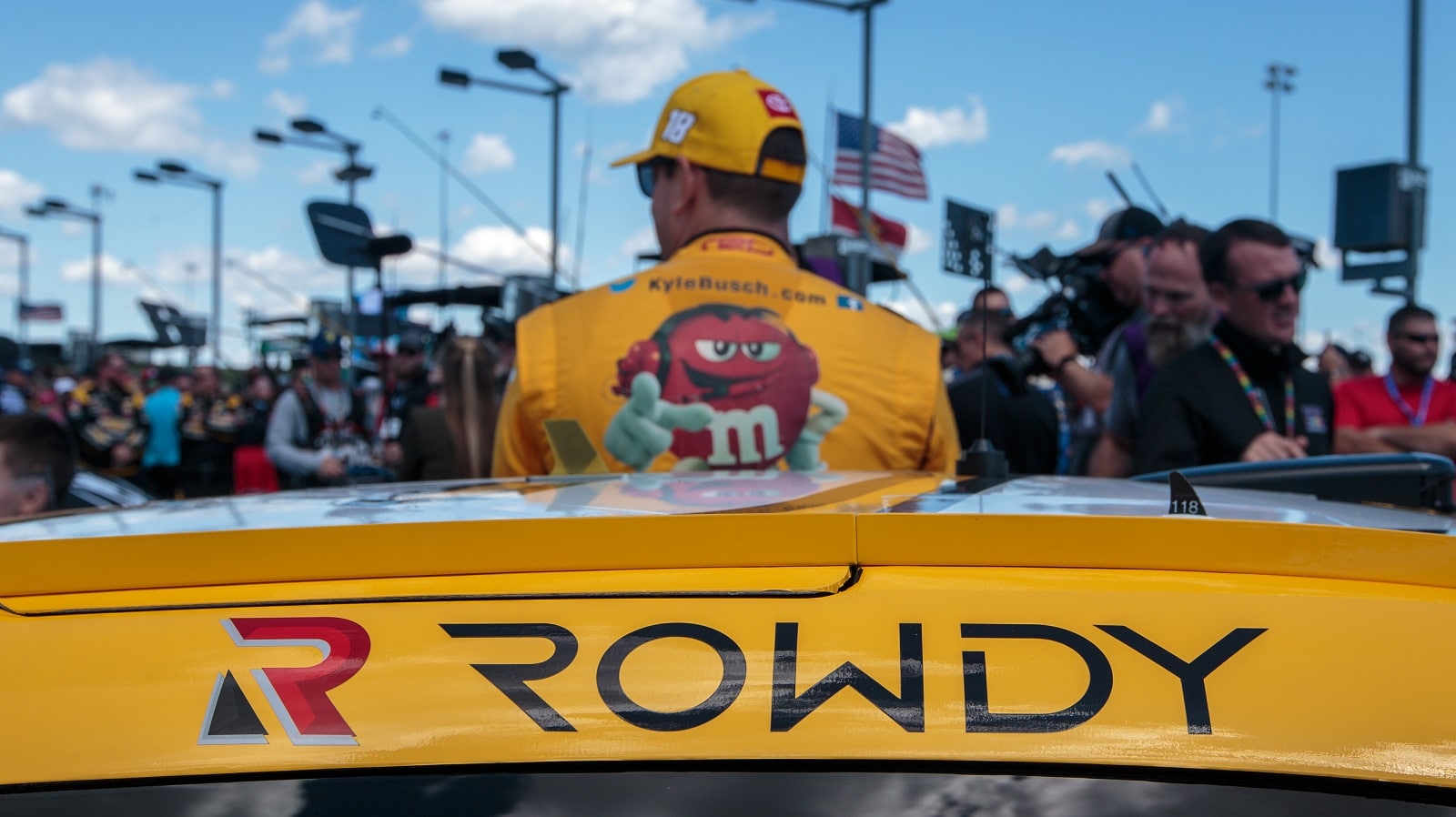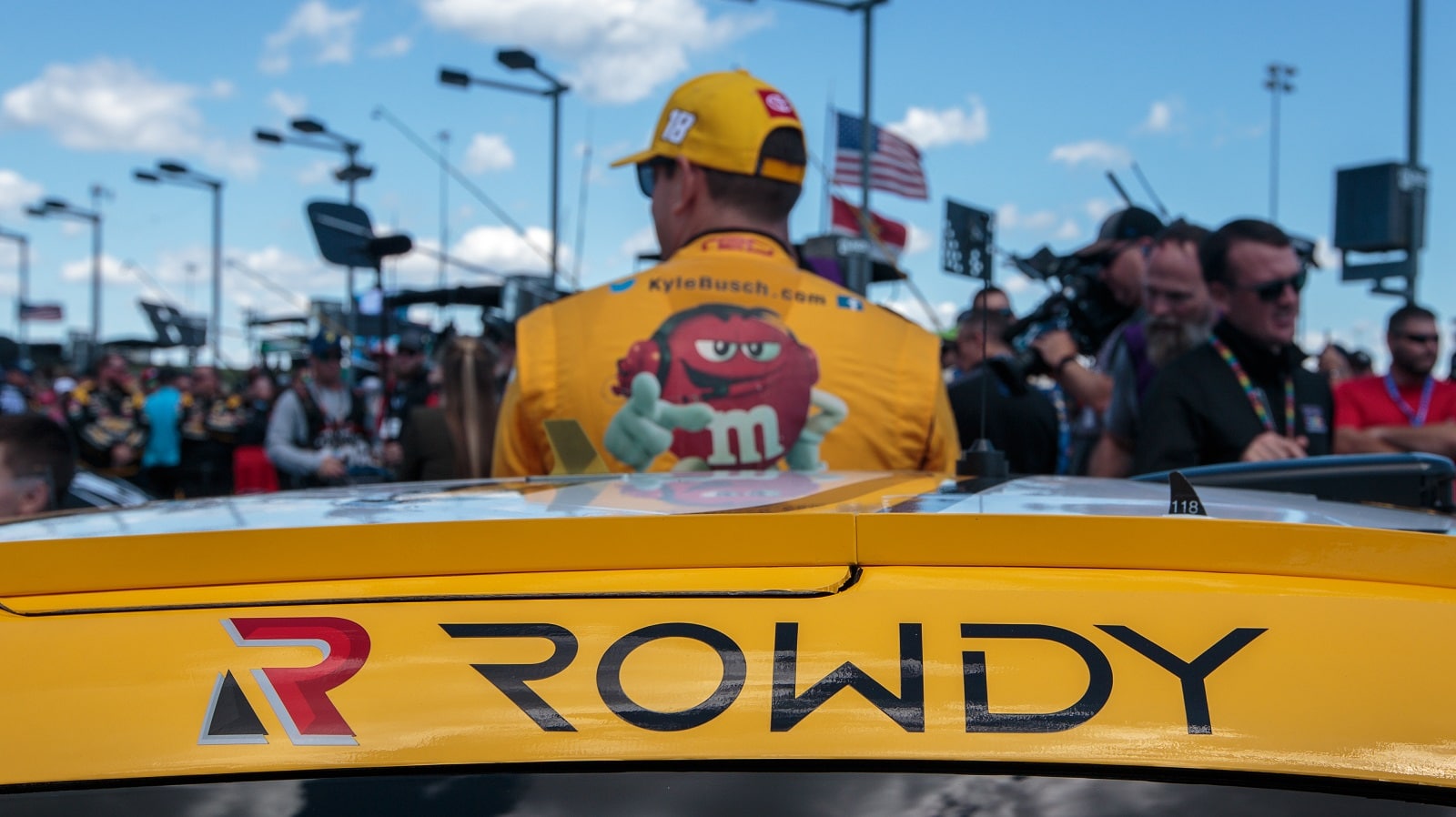 We've all heard about the Butterfly Effect in the world of chaos theory, where the butterfly that harmlessly flaps its wings in Africa triggers the hurricane that strikes the Western Hemisphere. Mars, Inc., did much more than flap its wings last summer by informing Joe Gibbs Racing that the company's longtime sponsorship of Kyle Busch's No. 18 Toyota would end after the 2022 Championship 4.
JGR couldn't strike a deal with one or cobble together a package of many sponsors to make up for the loss. Lacking security with the team he represented for 15 seasons, Busch moved on to strike a deal with Richard Childress Racing.
Busch will take over the No. 8 Chevy that Tyler Reddick has been driving. Owner Richard Childress indicated Reddick will remain at RCR another season before departing for 23XI Racing, but that remains to be seen.
In essence, Childress is trading a 26-year-old driver with two NASCAR Cup Series wins in 102 starts for another who has logged 60 triumphs in the Cup Series and more than 220 overall in NASCAR but who turns 38 early next season.
Richard Childress lands a player to be named (much) later in the trade
Though his stated intent is to run three cars in the 2023 NASCAR Cup Series as Tyler Reddick finishes up his contract, there's no guarantee that's the way things will play out for Richard Childress. But if the owner lands a third charter or even goes the unchartered route, there would be a decision to make about Reddick's replacement in 2024. Austin Hill is a candidate.
However, Childress is already looking a decade down the road for prospects, and he landed one Tuesday during the news conference that introduced Kyle Busch. In a lighthearted moment, Childress summoned Brexton Busch, his new driver's 7-year-old son and already an avid kart racer, to the stage.
Childress pulled out a piece of paper and presented it to Brexton.
"Here is a contract for an option to drive for RCR in the future," he said. "How about that?"
Richard Childress also looked back a decade
Skeptics remained late this summer as talk escalated about negotiations between Richard Childress and Kyle Busch that might result in them teaming up next season. Aside from questions about how Childress could make the finances work if Joe Gibbs Racing couldn't, people wondered how much residual animosity remained from their confrontation after a 2011 race in the trucks series.
Upset that Busch had doored one of his drivers during the cool-down lap after finishing sixth, Childress went after Busch. Though 65 years old, he put the driver in a headlock and punched him several times. Before doing so, however, Childress removed his watch and handed it to grandson Austin Dillon. Thus, the fracas became the "Hold My Watch" incident.
The fight cost Childress $150,000 then in the form of a NASCAR fine and the price of a spiffy watch on Tuesday. That's because, in another lighthearted moment, Childress walked on stage during introductions and handed Busch a Rolex box.
"Would you hold my watch?" Childress asked his new driver.
It was a perfect icebreaker, and a moment NASCAR followers will relish for years to come.
Like Sportscasting on Facebook. Follow us on Twitter @sportscasting19 and subscribe to our YouTube channel.
Got a question or observation about racing? Sportscasting's John Moriello does a mailbag column each Friday. Write to him at [email protected].