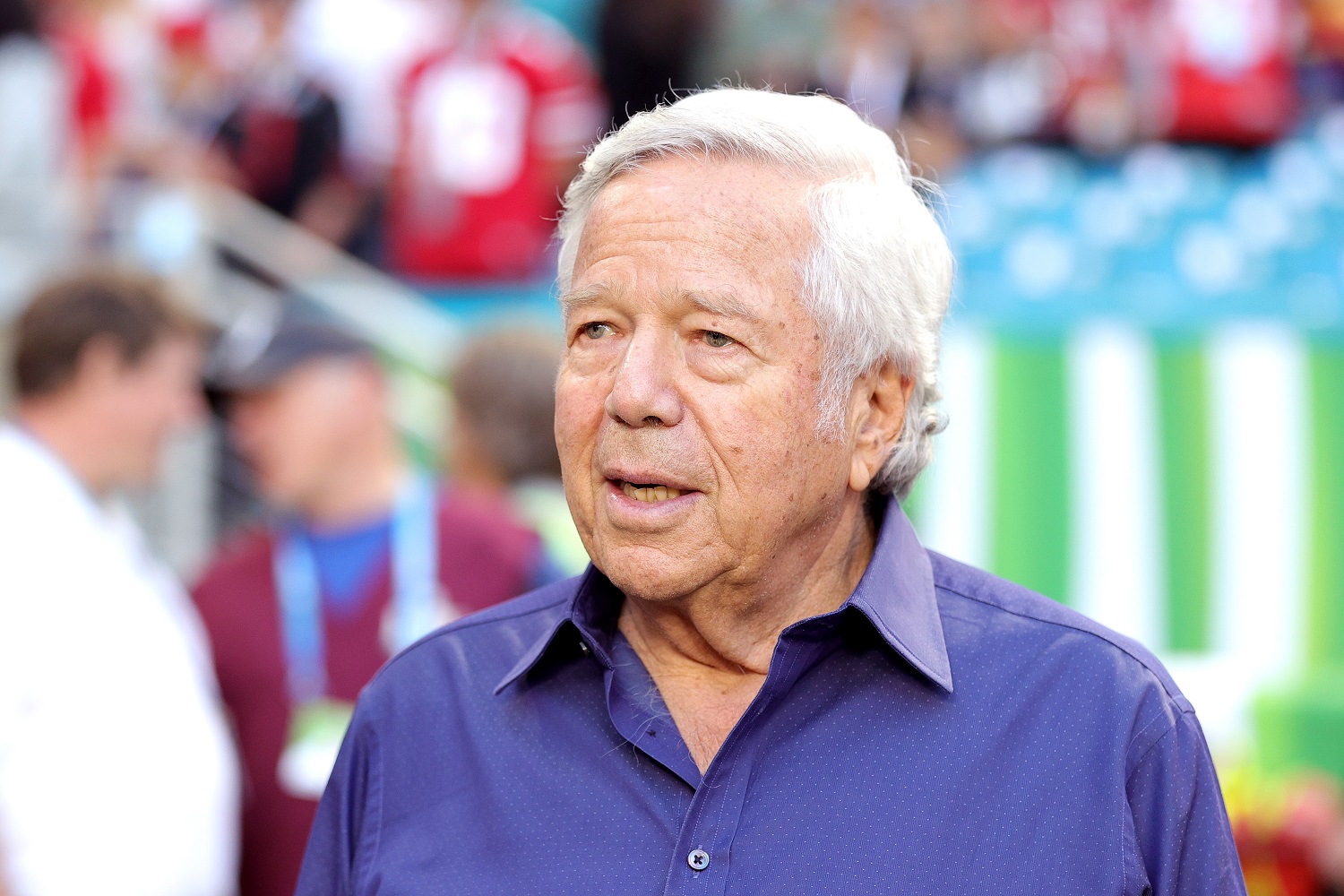 Robert Kraft's Spiffy New Acquisition Won't Improve the Patriots
Friends marked New England Patriots owner Robert Kraft's 80th birthday by presenting him with a Bentley.
Robert Kraft has a net worth that Forbes recently pegged at $6.9 billion as well, as a license to print even more money as a consequence of being one of just 32 NFL team owners. The owner of the New England Patriots also has Bill Belichick, maybe the craftiest NFL coach ever. And, at age 80, he appears to still have his health.
What he didn't have, until now, is the ride that would put him in the cool 2% of the country club crowd. However, some wealthy and influential friends have made sure that he won't ever have to worry about that again.
Robert Kraft's New England Patriots should rebound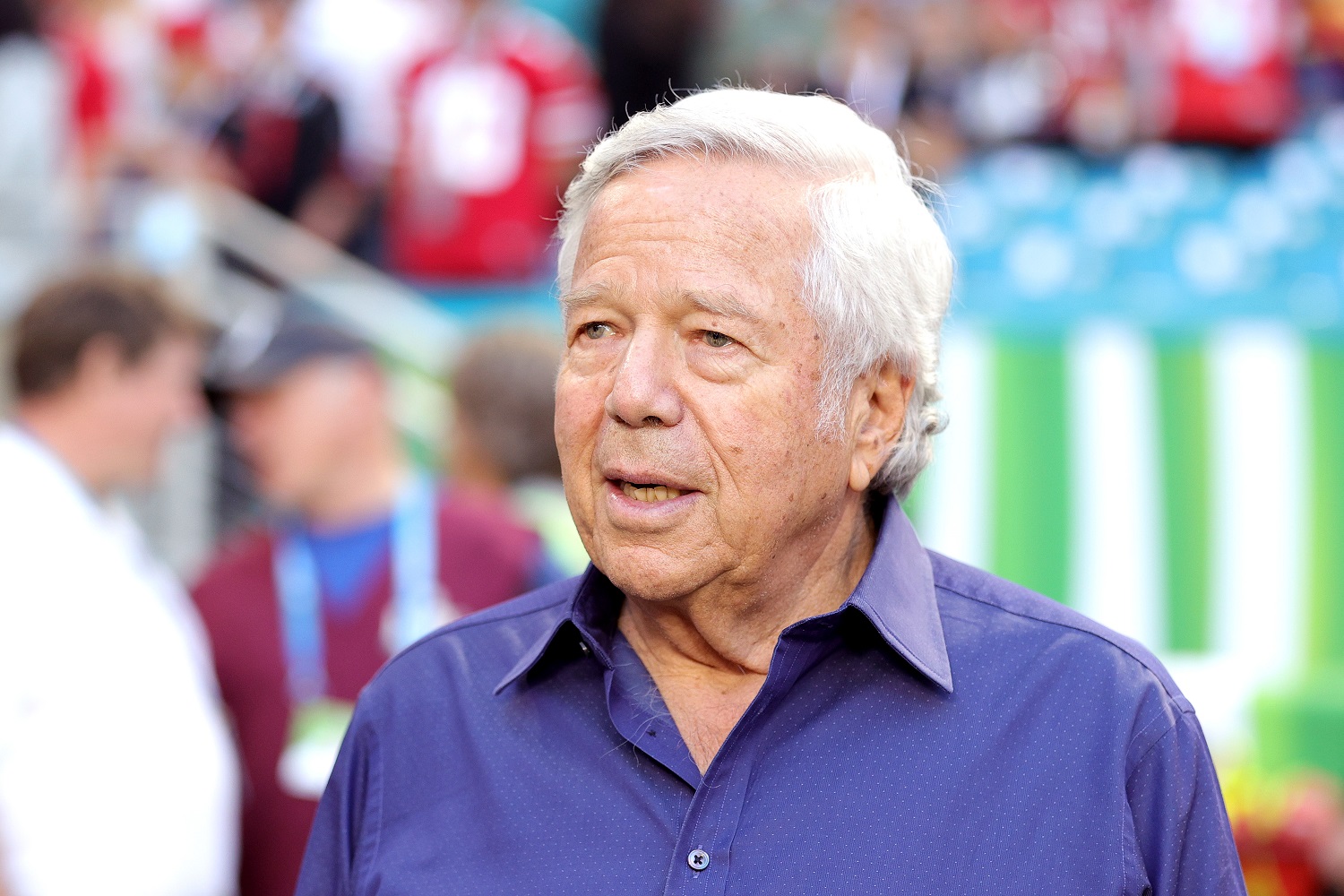 Year 1 without Tom Brady did no go well for the Patriots in 2020. Aside from losing Brady to free agency, New England also went into the season with a record number of players taking the league's opt-out offer because of the COVID-19 pandemic. The team slogged through its first losing season since 2000 and just the second since Kraft bought the team in 1994.
The future is looking brighter. Belichek has splurged on free agents, headlined by linebacker Matt Judon and tight end Jonnu Smith. And the team drafted its quarterback of the future by grabbing Alabama's Mac Jones in the first round.
The moves probably don't amount to quite enough to return to the Super Bowl in 2021. However, reclaiming the AFC East titled from the Buffalo Bills last fall is possible.
It'll be a rough ride, something their owner no longer has to worry about when he's tooling around town.
Kraft's friends bought him a Bentley
Kraft turned 80 years old on Saturday and received one of the few gifts that you can give to a man who presumably already has everything. Rappers Jay-Z and Meek Mill, Philadelphia 76ers minority owner Michael Rubin, and a handful of other close friends and associates chipped in to buy Kraft a drop-top blue Bentley.
Rubin dropped in on Kraft at his home to deliver the vehicle, with Mill sharing video of the moment on Instagram. Kraft met Mill through Robin, with the two and Jay-Z headlining a group that worked to free the rapper from prison in 2018.
The model of Kraft's car isn't clear. If it's a 2021 edition, AutoGuide.com lists three Bentleys. The Bentayga carries a manufacturer's suggested retail price of $177,000 to $245,000 depending upon the trim package. The Continental goes for $202,500 to $240,800, and the Flying Spur checks in at $216,700.
Kraft seemed thrilled yet stunned at the sight of the vehicle outside his front door, asking Rubin, "How the fudge did you get it? Because we couldn't get it."
Replied Rubin: "We have resources."
There's a history between the owner and Bentleys
If you think you heard Kraft and Bentleys mentioned in the same sentence before, you're not imagining things. There's a quirky connection stemming from Kraft's 2019 arrest.
On Feb. 22, 2019, police in Jupiter, Florida, filed two misdemeanor charges against Kraft for solicitation in connection with an investigation into the Orchids of Asia Day Spa, which authorities said was a front for prostitution.
Deputies placed hidden cameras inside the building, and they identified Kraft as one of the 25 customers charged. However, Kraft's defense team succeeded in suppressing video evidence in August 2020, eviscerating the prosecutors' case. They later dropped the charges.
According to Vanity Fair, friend Peter Bernon drove Kraft to the spa on Jan. 19 in a 2014 white Bentley. As the pair left the spa, a police officer pulled their car over for a minor traffic violation.
The next day, Kraft returned to the spa in a 2015 blue Bentley, according to police records. Later that day, he flew to Kansas City to watch the Patriots defeat the Chiefs in the AFC playoffs.
Like Sportscasting on Facebook. Follow us on Twitter @sportscasting19.