Russell Wilson Changes Things up by Following the Footsteps of Michael Jordan and Kobe Bryant
It's been an offseason of change for Russell Wilson. The Seattle Seahawks quarterback is learning to adapt to a new offensive system under first-year offensive coordinator Shane Waldron. That's not the only change the 10-year NFL veteran is undergoing in 2021. He's also decided to take a page out of the books of Michael Jordan and Kobe Bryant.
Russell Wilson learning to adjust to "super complex" offensive system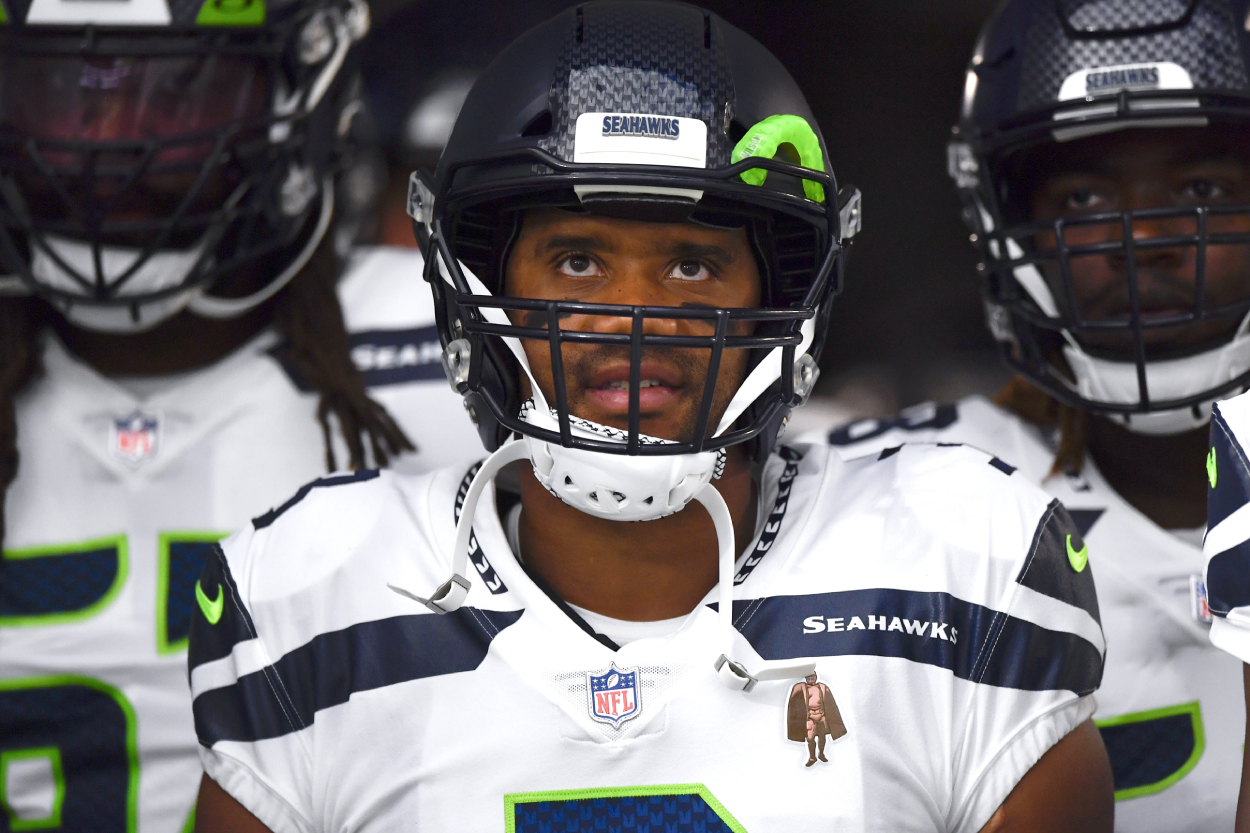 After being with offensive coordinator Brian Schottenheimer since 2017, Wilson and the Seahawks will have a new offensive look in 2021. Schottenheimer and the Hawks parted ways, and Seattle brought in Waldron, the former Los Angels Rams pass game coordinator. In June, Wilson said he enjoyed the change, but called the new system "super complex."
"It's super complex," Wilson said according to The News Tribune. "We are going to be able to move people around. We are going to do everything that we want to… I really believe in him."
The system is more fast-paced and will allow Wilson to use his mobility more often than he did under Schottenheimer.
"We have some nuances across the board that really challenge the defense, using the whole field and really expanding the offense," Wilson said. "Just using everybody as much as possible, in all different formations and different looks and different tempos."
Russell Wilson made another change to follow in the steps of Michael Jordan and Kobe Bryant
The change in the offensive system is only one of the key changes Wilson has been dealing with this offseason. Back in February, Wilson also changed things up with his training program. For the first time in his career, he began working out with trainer Tim Grover, the man famously known for training Michael Jordan and Kobe Bryant.
Although he said the details of his workouts are a "secret," Wilson said the opportunity to work with the man who trained Jordan and Bryant was intriguing.
"I think being surrounded by greatness is always really important,'' he told The Seattle Times.
Whatever Grover has done with Wilson appears to be working. The quarterback, entering his 10th season, said he's feeling great.
"We had a great offseason,'' Wilson said. "I feel strong, I feel faster, and I feel more prepared than ever and I feel ready to play, ready to win.''
Wilson focused on 2021 after a challenging offseason
Wilson made some waves in the offseason, saying he was frustrated from all the hits and sacks he's taken in recent years. There was even some rumored trade talks swirling around the NFL world. He recently said he has no problems with the offensive line and he always has his teammates' backs.
"I think that everybody knows that I'm there for them and vice versa," he told The Seattle Times. "And so it's always been, we've got great relationships up front and I'm excited about this season.''
Wilson didn't play in the team's first preseason game, but is always ready to get on the field. He's not sure if that will be the case Saturday when the Seahawks play te Denver Broncos.
"I'm always hoping to play,'' he said. "I don't know what's going to happen. It's coach's decision. We'll see what happens."