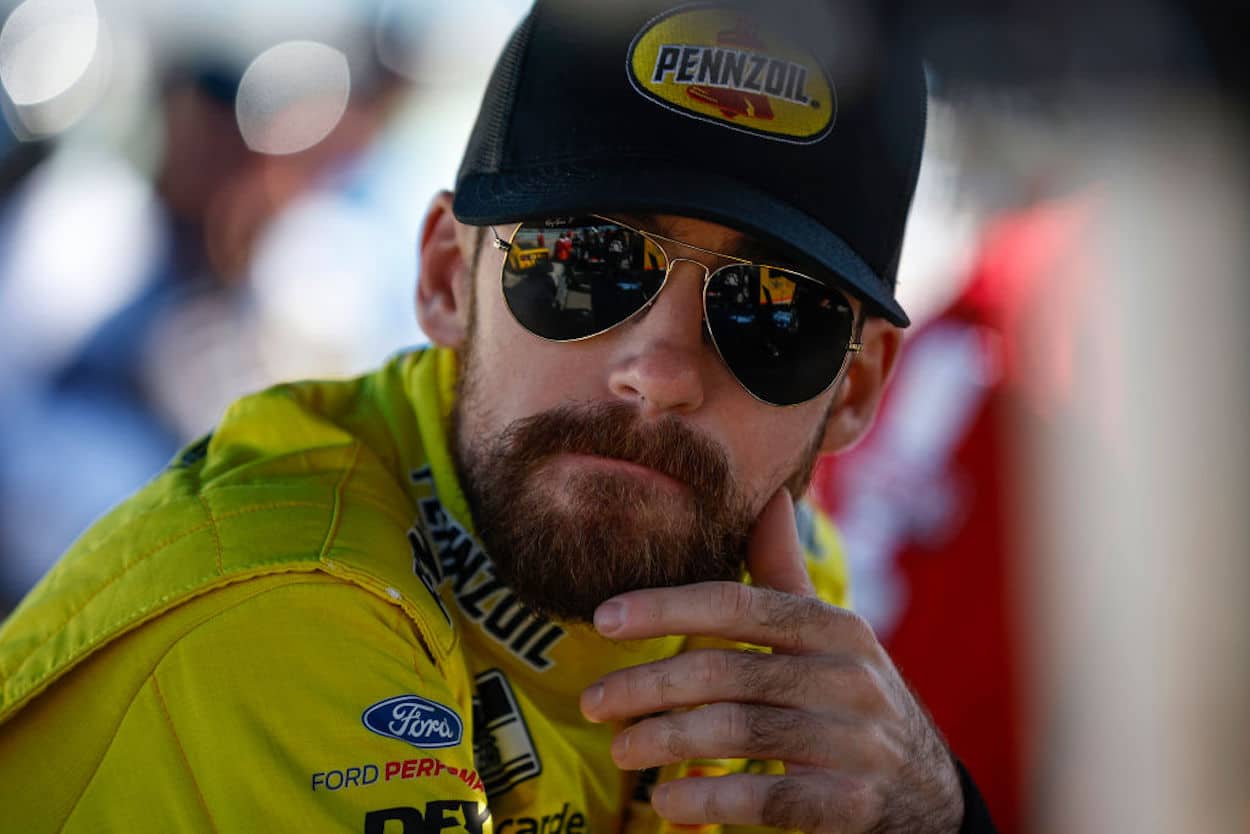 Ryan Blaney Hasn't Made the Impact of Bubba Wallace, Chase Elliott and Others in a Similar Career Place
Ryan Blaney used to be one of NASCAR's "young guns," but things have changed. Now he's an established racer without a natural following.
Remember several years ago when NASCAR executed this fun marketing campaign around its so-called "young guns?"
The key players were Chase Elliott, Bubba Wallace, Ryan Blaney, Daniel Suarez, and Kyle Larson — who were all in their early 20s and widely considered Cup Series' next crop of superstars.
Elliott and Larson have since won a championship and become perennial title contenders, Bubba Wallace — the Cup Series' only African American driver — has become a transformative figure who's helped the sport reach numerous audiences far beyond the traditional NASCAR fan base, and Mexico-born Suarez has enabled NASCAR to make significant inroads with the Hispanic and Latin American communities. 
Then there's Blaney, a second-generation driver who's enjoyed some success but has somewhat of an identity crisis. Different from the other former "young guns" mentioned, Blaney doesn't have a natural fan base, or, as they'd call it in politics, constituency.
Ryan Blaney's influence lags well behind that of his fellow 'young guns'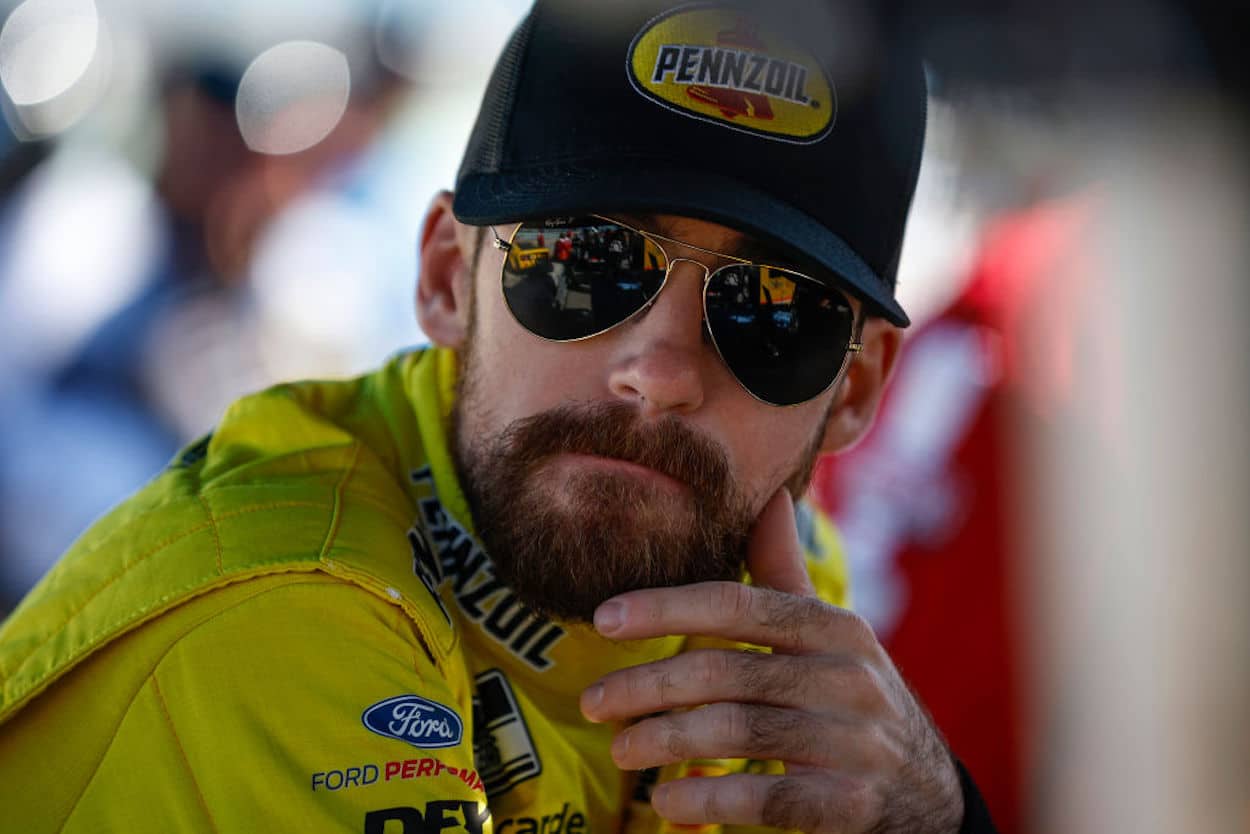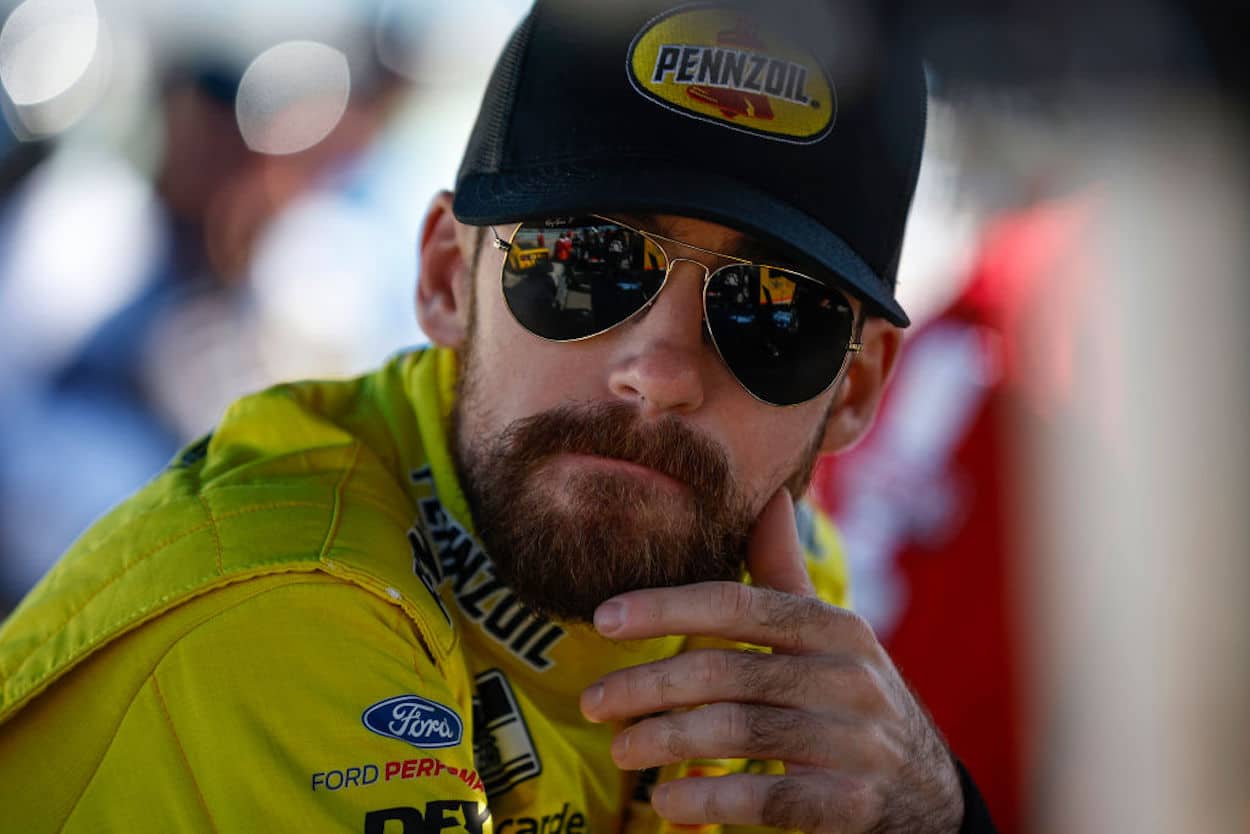 Unlike Chase Elliott, whose father, Bill, is in the NASCAR Hall of Fame and was NASCAR's most popular driver for 16 years in succession, Ryan Blaney's father — Dave — had a lengthy but largely unsuccessful NASCAR Cup Series career that yielded four top-fives and nary a win in 473 starts. 
So while Chase Elliott inherited a large and passionate fan base that has voted him the sport's most popular driver every year since 2018, Blaney has no such built-in support from those who may have been fans of his dad, a NASCAR also-ran who often went unnoticed.
Meanwhile, Blaney — who owns seven wins over seven-and-a-half seasons in NASCAR's premier series — has achieved nowhere near as much on the race track as Larson, a generational talent who, on the way to his 2021 championship, became the first driver since Jimmie Johnson in 2007 to capture 10 wins in a season.
As for Wallace and Suarez, well, Blaney has more Cup Series victories than the two of them combined, but his overall impact pales in comparison.
Ryan Blaney needs to reinvent himself both on and off the race track
So what can Ryan Blaney do to make himself stand out a bit and establish some goodwill and connection with fans whose radar he may not be on?

First, he simply needs to win races. And win consistently. Over his seven full seasons at the Cup Series level, Blaney has managed to go to Victory Lane multiple times in the same year only once. That was 2021, when he triumphed on three occasions and looked to finally be getting over the good-for-only-one-win-a-year hump.
But then came 2022, when Blaney not only failed to win a points race but would've missed the playoffs if injured Kurt Busch hadn't removed himself from championship contention at the last minute, opening up a spot in the 16-driver field of title contenders. So just when it seemed like Blaney was perhaps on the cusp of becoming a driver who could be counted on to win multiple races in a year, he laid a total egg. All the while, Team Penske teammate Joey Logano won four races and the championship, and Penske's youngest driver — Austin Cindric — became the first rookie to ever triumph in Daytona 500.
Blaney's failure to get over the hump results-wise isn't the only thing holding him back, however. Just to be blunt: Blaney doesn't have a whole lot of personality. Or, if he does, he rarely lets it show in front of a TV camera. About the only time Blaney ever says anything particularly noteworthy or memorable, he's complaining about something or outright sulking, as he was in a post-race interview following November's season finale at Phoenix Raceway, where he finished second in the race to teammate Logano, who secured both the checkered flag and the championship in one fell swoop.
It also doesn't help Blaney that he's never finished better than seventh in points or prevailed in any of Cup Series' marquee events — the Daytona 500, the Coca-Cola 600 at Charlotte, and the Southern 500 at Darlington.
But with more frequent trips to Victory Lane, a couple of deeper playoff runs, a better attitude, and a willingness to show a little more personality when the cameras are turned on, Blaney can rise to the level of his fellow "young guns" from yesteryear. It's time he gets to work.