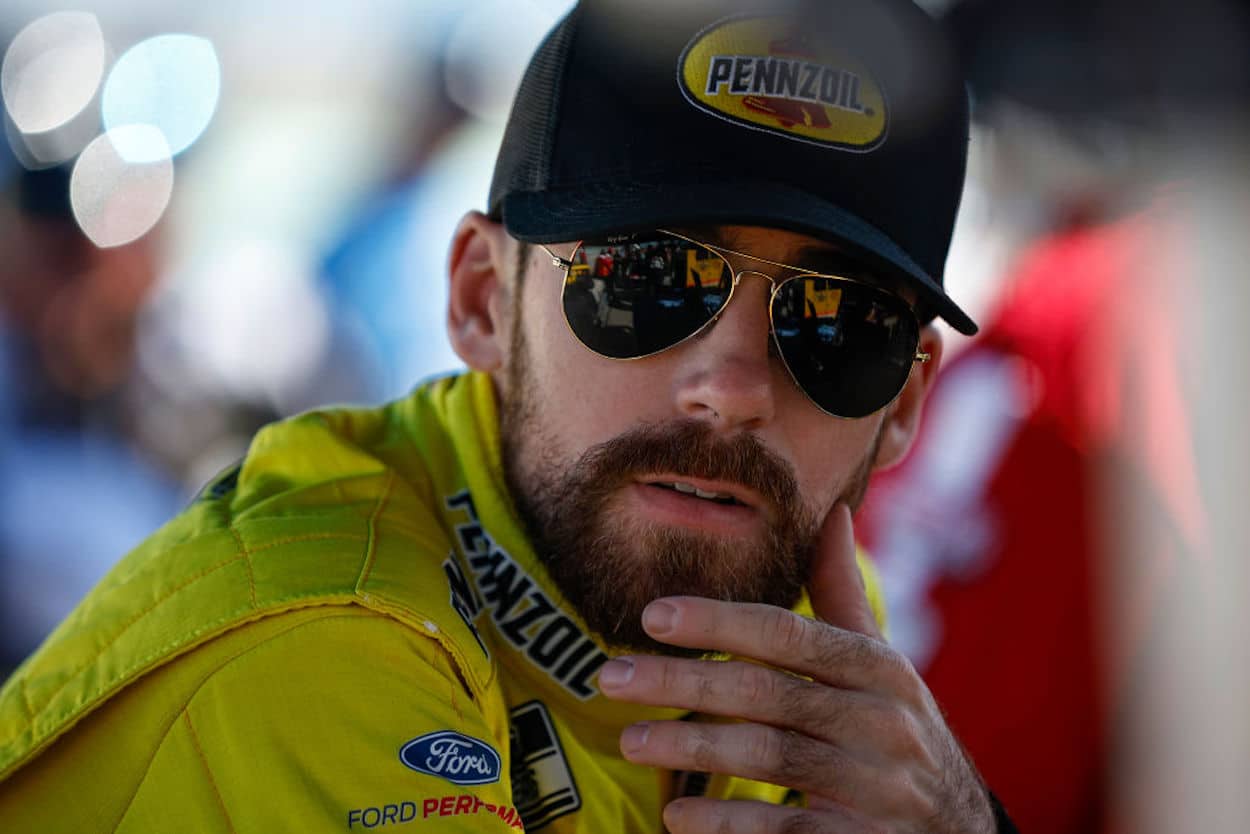 The 5 Best Active Drivers Who've Never Won a Cup Series Championship
You can be a talented NASCAR driver without winning a Cup Series crown. Don't believe us? Consider these five names.
Winning a NASCAR Cup Series championship is no small feat.
Just ask the drivers who haven't done it.
Among them are numerous legends — some living, some deceased — who've never claimed NASCAR's highest honor. They include NASCAR Hall of Famers Mark Martin, Junior Johnson, Fireball Roberts, Fred Lorenzen, Curtis Turner, and Davey Allison, along with NHoF nominees Harry Gant and Ricky Rudd.
While we could spend hours ruminating on why drivers from days gone by never captured a Cup Series crown, let's focus for now on the modern-day drivers who've yet to ascend NASCAR's highest mountain.
Up next are the five best active drivers who've never won a Cup Series championship, starting with No. 5 and concluding with No. 1.
5. Ross Chastain
OK, OK. So, Ross Chastain hadn't even won a Cup Series race — much less a championship — until the 2022 season, when he went to Victory Lane on two occasions. But those who disagree with Chastain's inclusion in this list must also acknowledge the fact that 2022 was just Chastain's second full season at the Cup level — and his first with an organization that fielded top-notch race cars for him on a consistent basis.

While it remains to be seen whether Chastain will turn out to be a perennial frontrunner or a one-season wonder, the eighth-generation watermelon farmer did enough in 2022 to prove that he has enough talent, tenacity, and team behind him to claim a title at NASCAR's highest level.
After all, Chastain didn't just win races this past season; he led the series in top-fives and top-10s and made it all the way to the Championship 4 — in downright spectacular fashion, no less — where he ultimately finished second among the four championship finalists, missing out on the title by a mere two positions on the race track.
So, in sum: Chastain's 2022 success alone is enough for him to make a list of the best active drivers still searching for a Cup championship.
4. Ryan Blaney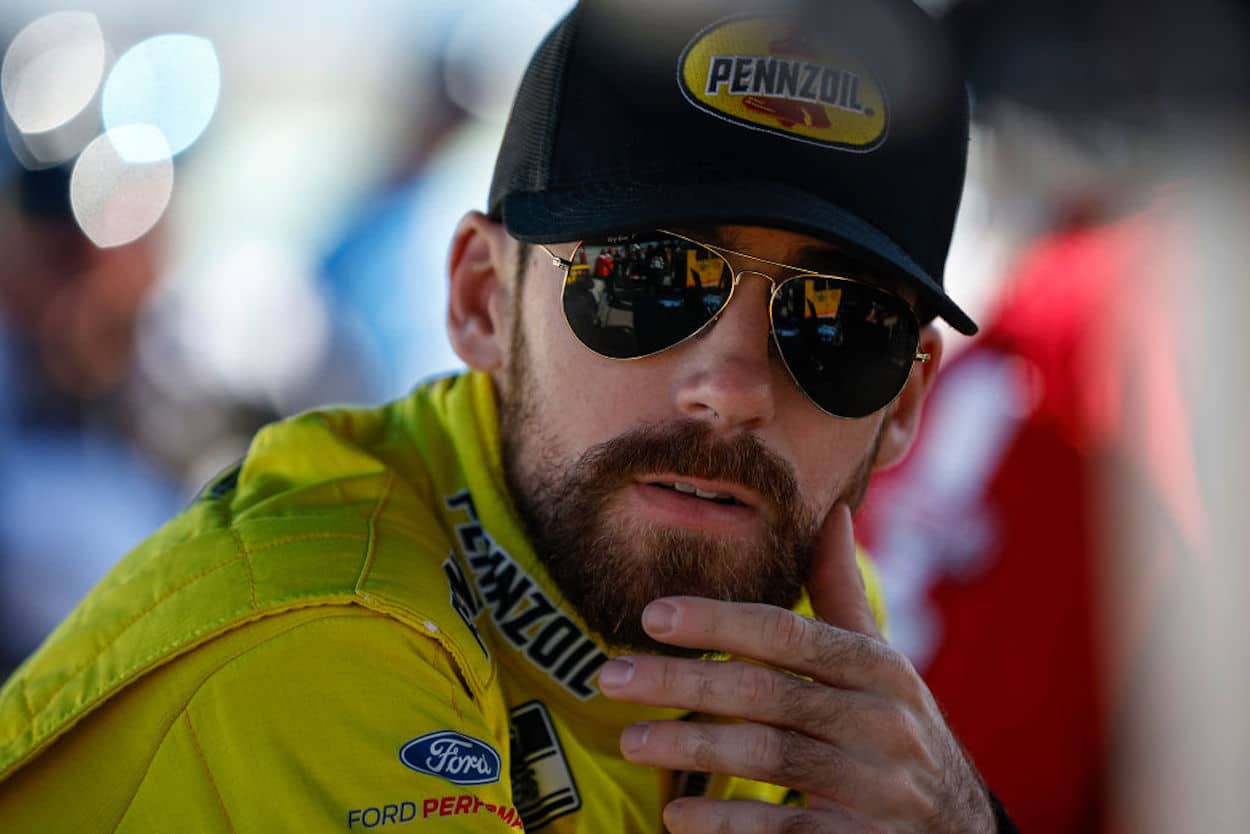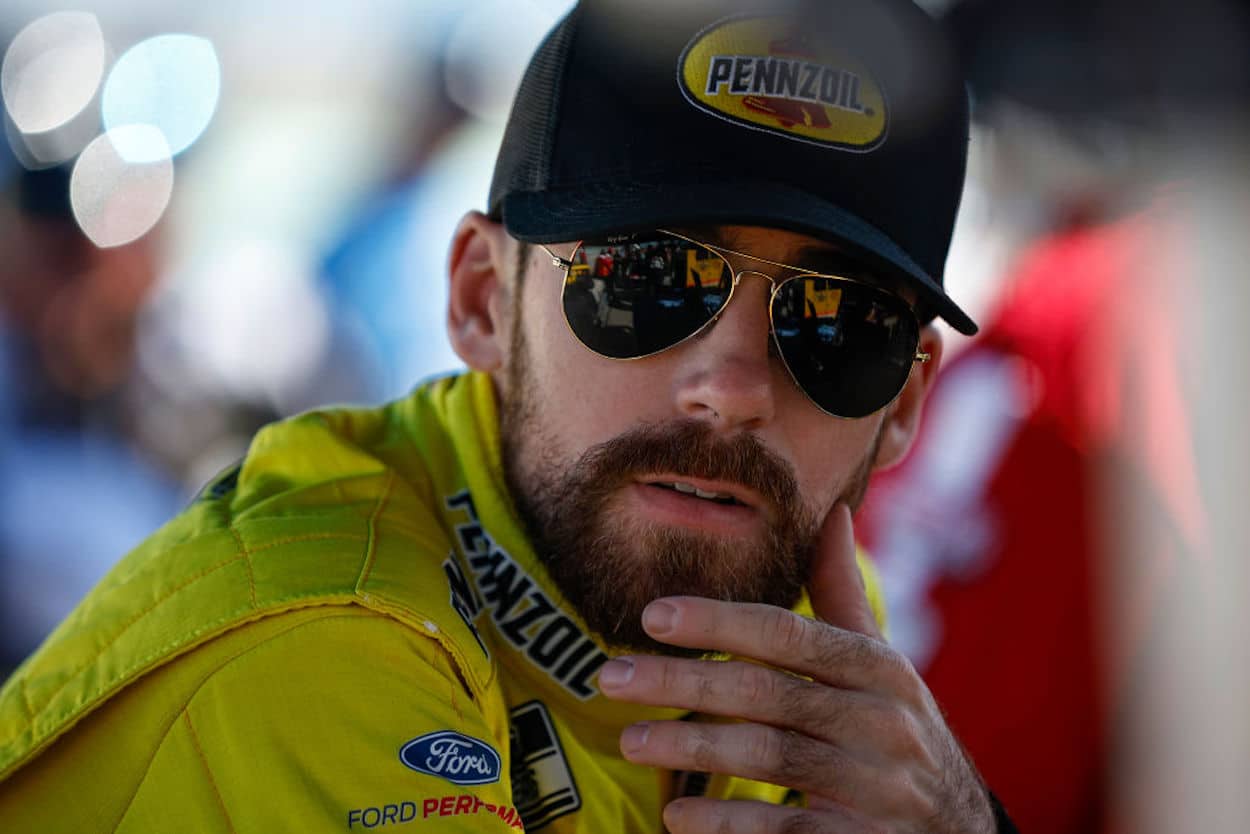 After winning a single race in four consecutive seasons, Ryan Blaney seemed to finally get over the one-win-a-year hump in 2021 when he went to Victory Lane a career-high three times in his No. 12 Team Penske Ford.
But for reasons that remain far from clear, the second-generation driver and son of former Cup Series wheelman Dave Blaney took a bit of a step back in 2022 when he was absent from Victory Lane for the first time since 2016 and finished eighth in points — one position worse than he'd finished in two of the three previous seasons.

Still, at 28 years old, Blaney has every reason to believe his best days are ahead — especially when considering that in August, he signed a multi-year contract extension with Team Penske, the organization where he's spent most of his Cup Series career and the organization that also fielded cars for 2022 champion Joey Logano and 2022 Daytona 500 winner Austin Cindric.
If Blaney retires one day without a championship, it certainly won't be due to a lack of driving talent or a dearth of top-tier equipment at his disposal.
3. Tyler Reddick
Already a two-time NASCAR Xfinity Series champion, Tyler Reddick enjoyed a "breakout" season in every sense of the word in 2022 when he won three races after being shut out of Victory Lane in Year One and Year Two at the Cup Series level.
Making Reddick's victories especially notable was that two of them came as a lame-duck driver after announcing his plans to leave Richard Childress Racing for 23XI Racing. 
Widely considered one of the most talented drivers in the sport, Reddick likely has a higher ceiling for future success than the overwhelming majority of his competitors — and his skills were on full display in 2022 despite some internal strife at RCR in the weeks and months following his surprising revelation of a future departure.
With all this in mind, it seems more a matter of when the Corning, California native will win his first Cup championship than if it's ever going to happen.
2. William Byron
After winning the NASCAR Xfinity Series championship in 2017, William Byron — like so many others — needed a little time to adjust to life in NASCAR's premier division, but the Hendrick Motorsports driver has been mostly making incremental gains ever since his rookie season of 2018. 
Byron did have a bit of a points setback from 2019 to 2020, regressing three positions in the standings, but he recorded his best career points finish in 2021 and moved up four more spots in 2022, coming home a new career-best sixth after making it to the Round of 8.
The 2022 campaign also marked Byron's first multi-win season, as he went to Victory Lane twice after prevailing once in 2021 and 2020 on the heels of a winless 2018 and 2019. Byron also led a career-high 746 laps this past season, far eclipsing his previous laps-led total in a single campaign.
If Byron continues to progress at this rate, he'll likely be hoisting his first Cup Series championship trophy no later than 2024 or 2025.
1. Denny Hamlin
Ranking Denny Hamlin No. 1 on this list is a no-brainer. A three-time Daytona 500 winner, former championship runner-up, 48-time race winner, and four-time participant in the Championship 4, Hamlin is hands-down the best Cup Series driver still in search of a championship — and it's not even close. 
In fact, a championship is pretty much the only achievement of note that's missing from his massive list of accomplishments at NASCAR's top level. 
But while Hamlin has the strongest championship odds of anyone on this list, time isn't on his side. At 42 years old, Hamlin likely doesn't have many seasons left before his skills will almost inevitably start to decline. 
So, will the Joe Gibbs Racing driver — who is entering a contract year with JGR — be able, before he hangs it up, to finally win the championship that's so narrowly eluded him?
We'll likely know the answer sooner rather than later.