Ryan Preece Can't Be Discouraged by the Late Daytona 500 Incident That Decimated SHR
The week will be consumed by Ricky Stenhouse Jr. redemption stories, but the tale of former teammate Ryan Preece deserves an airing, too. Stenhouse may have won NASCAR's season-opening race, but Preece's Daytona 500 looked every bit as good right up to the moment he landed in 36th place.
JTG Daugherty picked Ricky Stenhouse Jr. over Ryan Preece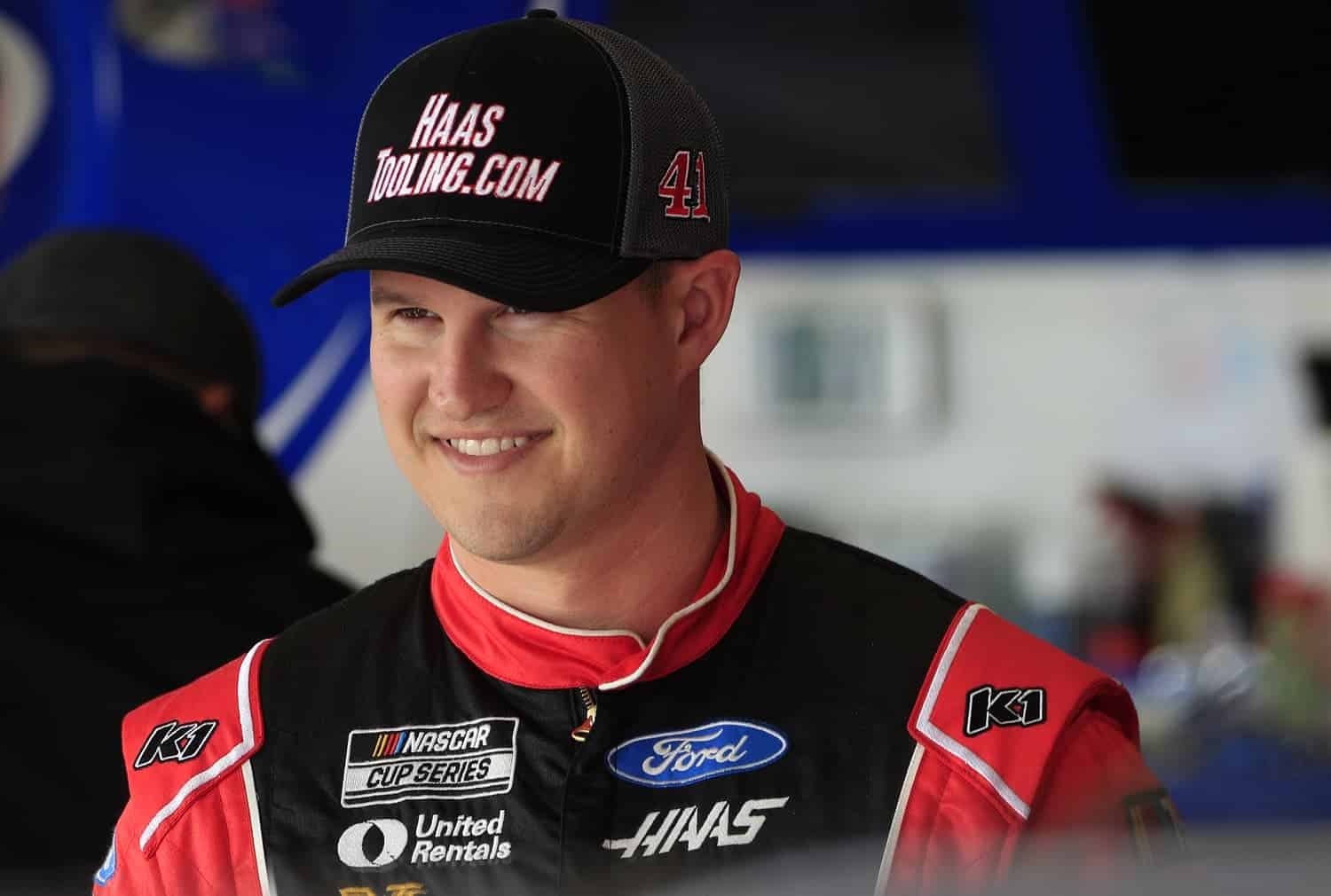 When the 2021 NASCAR season ended, Ryan Preece shuffled out of the Cup Series the same way cars going it alone in a third line in the Daytona 500 shuffle from seventh place to 19th.
JTG Daugherty landed one of the original 36 charters in 2015 and applied it to AJ Allmendinger's No. 47 Chevy before Ryan Preece took it over in 2019, and Ricky Stenhouse Jr. has used it since. Along the way, the team leased one of Roush Fenway's charters for 2017, bought one from Furniture Row for 2018, and sold it to Spire Motorsports before the 2021 season.
That left Preece in a lurch because of the difference in prize money between chartered and unchartered cars. So, when Stenhouse finished 22nd in points and Preece 27th in 2021, the gap in dollars was substantial. It caused the owners to drop down to one car ahead of last season, and they stuck with Stenhouse as the driver.
Ryan Preece landed on his feet at Stewart-Haas Racing
With Aric Almirola having informed the team he wanted to retire after the 2022 season and Kevin Harvick closer to 50 years old than 40, Stewart-Haas Racing hired Ryan Preece as a reserve driver 13 months ago and found him a handful of races across the three national NASCAR series to stay sharp.
Almirola ultimately changed his mind about retiring, but SHR found a Cup Series spot for Preece by demoting the underperforming Cole Custer to the Xfinity Series. Within the first hour of Sunday's Daytona 500, co-owner Tony Stewart looked very smart.
A solid performer on the big tracks in his three seasons at JTG Daugherty, Preece spent much of the day running near the front and even led four laps in the No. 41 Ford. On a day that looked like possible redemption for Brad Keselowski, a great new start for Kyle Busch, or perhaps a continuation of Joey Logano's magic, Preece was in contention with under 20 laps to go.
Then, "The Big One" came along, and it decimated SHR.
Keselowski and Chris Buescher had to check upon approaching the lead pack. It created an accordion effect that collected eight cars. While Harvick's No. 4 Ford escaped with relatively mild damage, Preece and SHR teammate Chase Briscoe weren't as fortunate, and their day was over.
The No. 41 Ford will be in the conversation on big tracks in 2023
Ryan Preece's best finishes for JTG Daugherty in 2019 were at Daytona and Michigan. The next year, Talladega marked one of his two top-10 results, and then he fared well in 2021 at Daytona and Pocono. Last year, he drove a truck to seventh place at Atlanta.
In short, Preece is a driver to watch on anything longer than the 1.5-mile intermediates. He can potentially leverage SHR's better equipment to a higher finish in points than what former teammate Ricky Stenhouse Jr. manages.
Daytona was just a minor setback.
"I felt like we were going to put ourselves in position to give ourselves an opportunity to be in contention to win this race, but it just wasn't meant to be," Preece said. "Hopefully, we keep unloading fast Ford Mustangs like we did this weekend and we'll have some fun."
Preece has two top-five finishes in 116 career starts and easily could match that by the time the Cup Series returns to Daytona at the end of this summer.
Got a question or observation about racing? Sportscasting's John Moriello does a mailbag column each Friday. Write to him at [email protected]