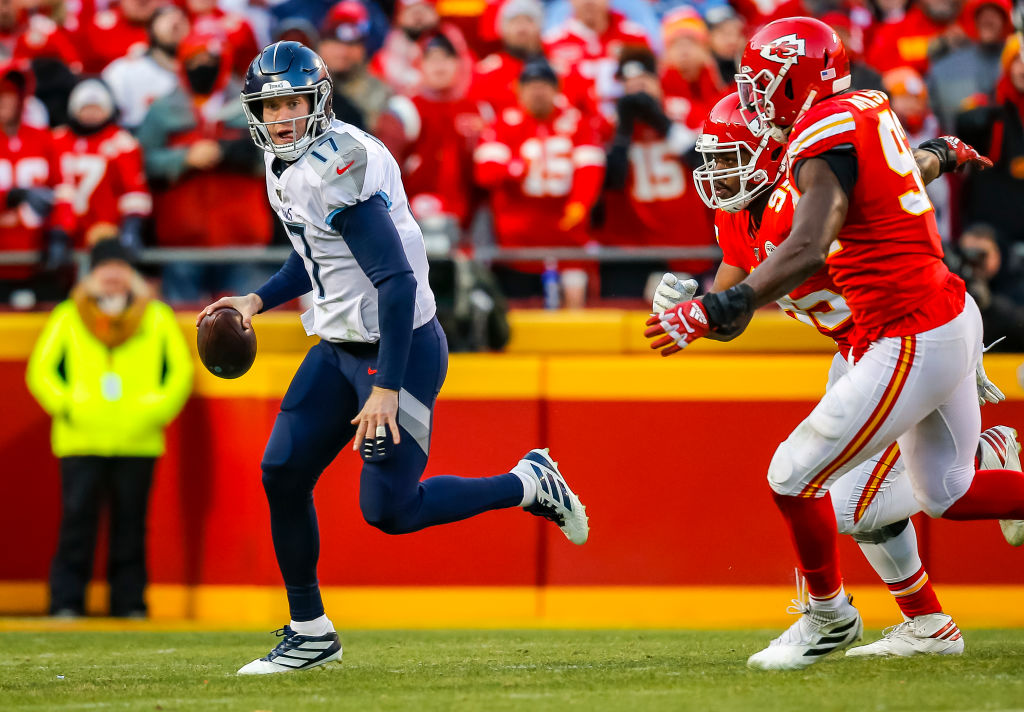 Ryan Tannehill's Football Career Got in the Way of Him Becoming a Surgeon
In 2019, Ryan Tannehill was one of the nicest surprises in the NFL. Tannehill won the AP Comeback Player of the Year award last season as he helped lead the underdog Tennessee Titans to the AFC Championship Game. Tannehill has had an interesting football career overall. In fact, he had another plan for his life …
In 2019, Ryan Tannehill was one of the nicest surprises in the NFL. Tannehill won the AP Comeback Player of the Year award last season as he helped lead the underdog Tennessee Titans to the AFC Championship Game. Tannehill has had an interesting football career overall. In fact, he had another plan for his life had football not worked out for him.
Ryan Tannehill had a tough start to his NFL career
In college, Ryan Tannehill actually spent time at quarterback and wide receiver while playing for Texas A&M. Throughout his college career, he started 19 games at quarterback and six at wide receiver. He threw for 5,450 yards, 42 touchdowns, and 21 interceptions in his college career, and caught 112 passes for 1,596 yards and 10 touchdowns, according to the Tennessee Titans' team site.
His play led to the Miami Dolphins selecting him with the eighth overall pick in the 2012 NFL draft. Tannehill played well in his first few seasons. He threw for 24 or more touchdowns in three seasons in a row from 2013 through 2015. He also threw for over 4,000 yards in 2014 and 2015. However, the Dolphins only had a winning record once during his time there.
The Miami Dolphins reached the playoffs in 2016 after going 10-6. However, Tannehill suffered a partially torn ACL toward the end of that season. He missed the team's final three regular-season games and their one playoff game. Tannehill did not originally have surgery but then hurt it again in practice before the 2017 season, according to NFL.com. He then missed the entire 2017 season.
Tannehill played in 11 games for the Miami Dolphins in 2018 and was an average QB. He threw for 1,979 yards, 17 touchdowns, and nine interceptions. They, however, traded him to the Tennessee Titans in 2019. 
A resurgence with the Tennessee Titans
The Titans could not decide whether to go with Tannehill or Marcus Mariota in 2019. However, they eventually learned that Tannehill was the best option. He ultimately played excellent in 2019.
Tennessee went 9-7 overall in 2019 but 7-3 in games that Tannehill started. In 10 starts, he threw for 2,742 yards, 22 touchdowns, and only six interceptions. He ultimately earned the 2019 AP Comeback Player of the Year award in 2019 and his first Pro Bowl selection. That was not all he did, though, as he helped the Titans sneak into the playoffs and then go on a run to the AFC Championship Game. 
While both Tannehill's college and professional careers have been unconventional, he has become a good quarterback in the NFL. He, however, always had a fallback plan in case football did not work out. 
Tannehill wanted to become an orthopedic surgeon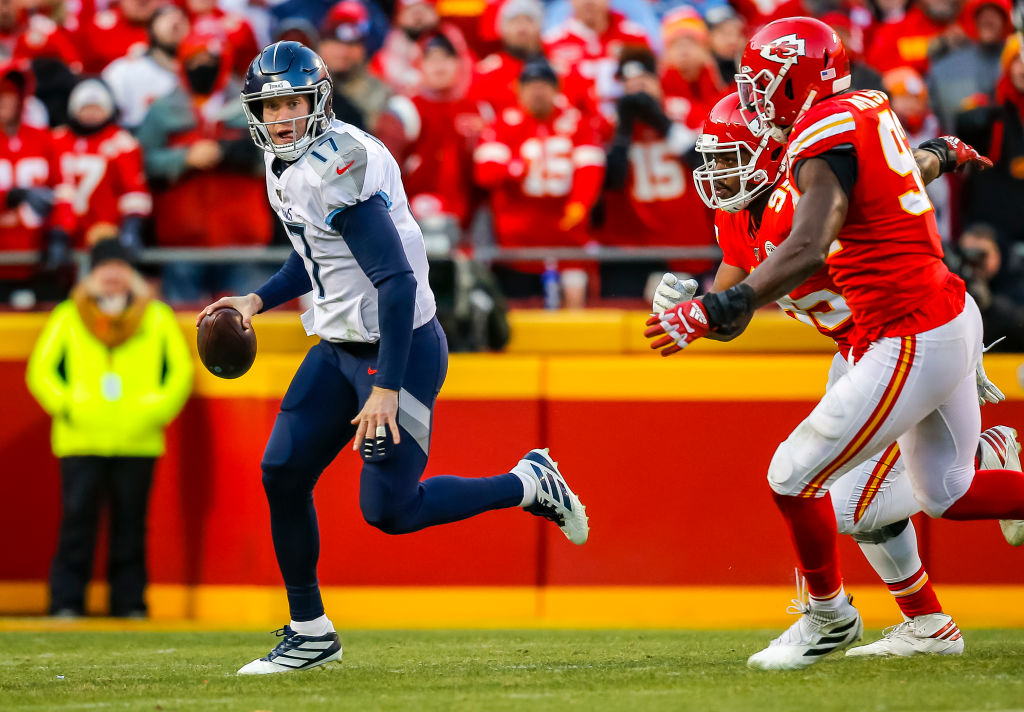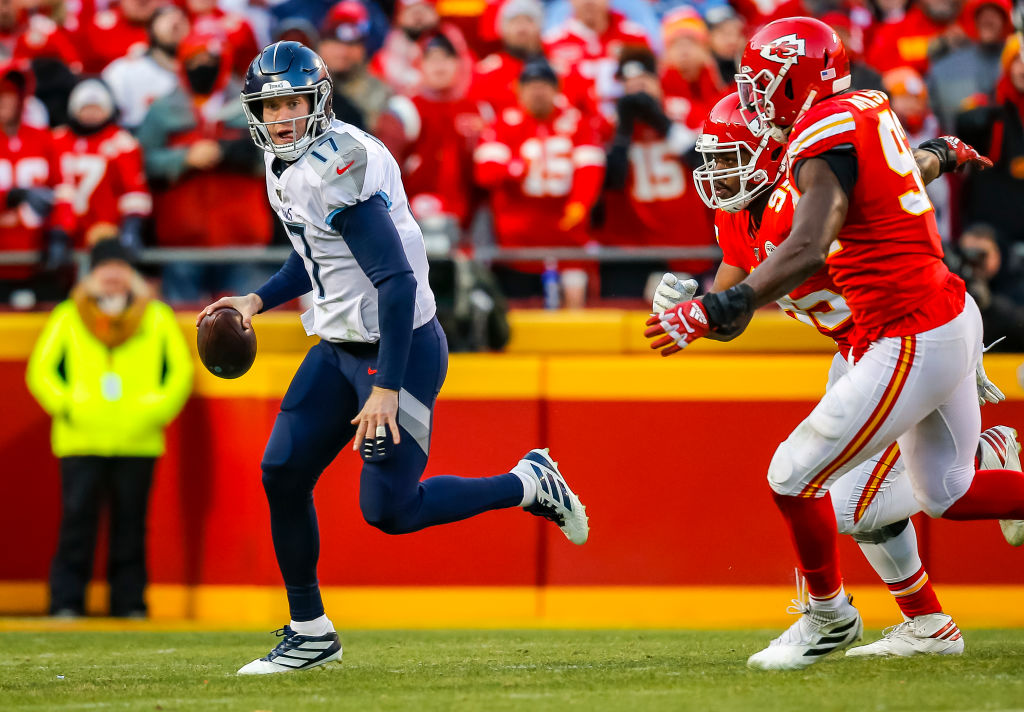 Before becoming an NFL quarterback, Ryan Tannehill wanted to be an orthopedic surgeon, according to the South Florida Sun Sentinel. Tannehill, who studied biology at Texas A&M, was intrigued by the doctors who helped him heal from some minor injuries during his junior high school days. Then, while being treated for a knee injury during his sophomore year of college, he began realizing that he would like to have a future in orthopedics, according to the South Florida Sun Sentinel.
"It was something I thought I could apply myself toward and could really see myself doing," Tannehill said, according to the South Florida Sun Sentinel. "It was always something I wanted to do, and if football didn't work out, it was my fallback plan."

Ryan Tannehill
As you know, Tannehill did not need a fallback plan. 
Ryan Tannehill has proved that he can be a winning quarterback in the NFL. Tennessee Titans fans should certainly be thankful for him after last year's performance. However, had he not proved that he has what it takes to succeed in the NFL, he would be the one healing the players right now.