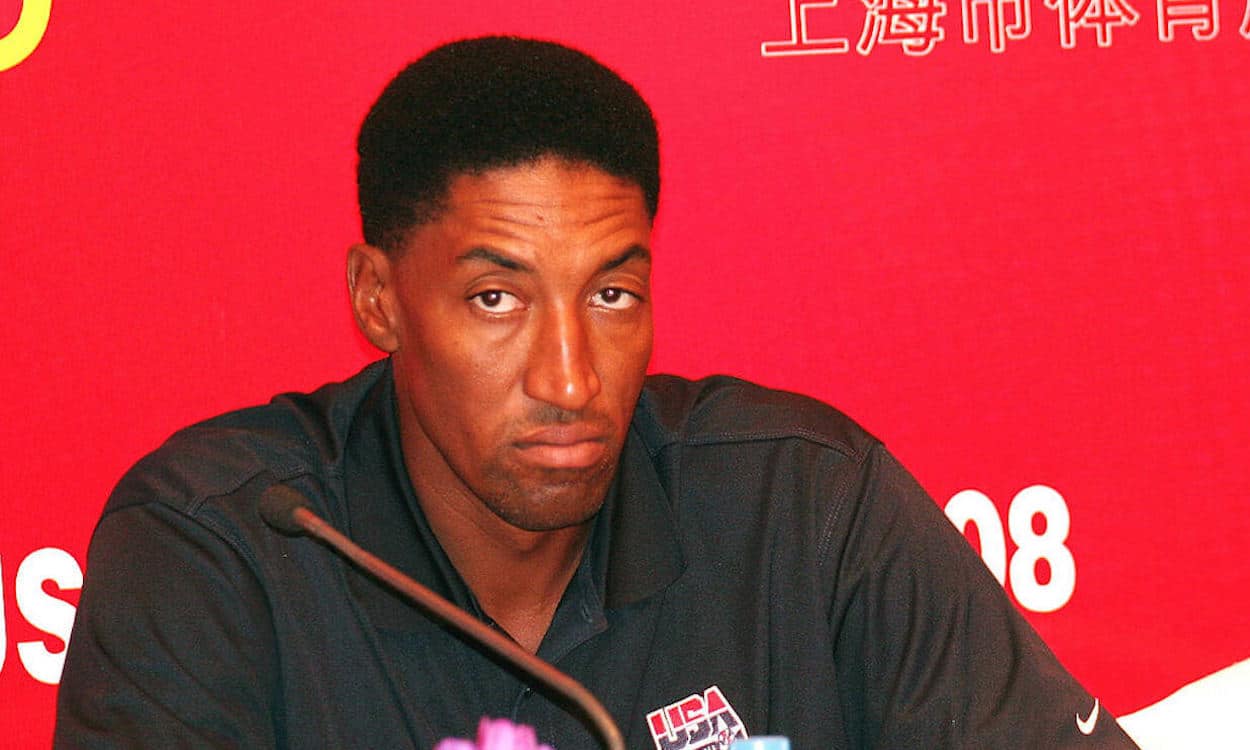 Scottie Pippen Didn't Always Have the Happiest Time in Chicago, but He Still Left Town With a $20-Million Parting Gift
Was life with the Chicago Bulls perfect? No, but Scottie Pippen still won six titles and left town with a rather generous going-away present.
While it's easy to view the lives of professional athletes as perfect, that's not always the case. Consider, for example, Scottie Pippen's time with the Chicago Bulls. There were obvious positives — the forward played alongside Michael Jordan and won six NBA titles — there were also some rough patches. By the end of their time together, Pip and general manager Jerry Krause didn't exactly see eye-to-eye.
Despite that reality, though, Krause still seemed to appreciate all Pippen had done for the organization. When it came time for him to leave Chicago, the executive sent him off with a big-time going away present.
Sound unbelievable? Let's check it out.
Despite their differences, Jerry Krause did Scottie Pippen a $20-million favor with a sign-and-trade deal
When you consider that his time with the Bulls is responsible for his place in NBA history, you might think that Scottie Pippen had a great time in the Windy City. For all of the success, the forward wasn't always the happiest in Chicago.
Things got off to a rocky start when Pip agreed to an unfortunate contract extension shortly after entering the Association. The forward wanted security — he came from a family of 11 children, and both his father and one of his brothers were disabled — and he was willing to give up some bargaining power to get it. Despite not having leverage, he agreed to a new deal before his rookie pact even expired; before long, that meant that Pippen was incredibly underpaid.
That wasn't the only issue, though. Pippen was irked when Toni Kukoc got the final shot during a second-round series in the 1994 postseason and refused to enter the game; the fact that he drilled the jumper to seal a Bulls win didn't matter. The forward was also almost traded on multiple occasions and had to team up with Dennis Rodman despite his objections to the acquisition.
The, of course, there was the infamous decision to have foot surgery in the fall of 1997 and consequently sit out the start of the campaign. While it made individual sense against the background of Pippen's contract — the upcoming free agency was finally his chance to cash in — it still made the forward seem remarkably individualistic. And, around that same time, No. 33 took his disagreements with Krause to a new level and demanded a trade.
Ultimately, it took some time for Pippen to leave Chicago. He stuck with the team through the Last Dance season, and then the NBA lockout delayed the start of the following campaign. In January 1998, though, he finally got his wish and headed to Houston in a sign-and-trade deal.
And while that might seem innocuous, the sign-and-trade proved to be a key detail. Allow Krause to explain via his unpublished memoirs shared by NBC Sports.
In January, when the league was about to resume and free agents could be signed, Pippen's agents asked us to do Scottie a favor. By doing a sign-and-trade with Houston, Scottie could get more than $20 million more than he could by just signing a straight-out contract. Jerry [Reinsdorf] and I gave him his going-away present.

Jerry Krause
That kindness wasn't limited to Pip, either. Krause also wrote that he gave Steve Kerr and Jud Buechler a heads-up about the end of the era and told them "to take the first good contract they could because we were not going to bid for them."
Pippen cashed in and ultimately returned to Chicago, but things took another turn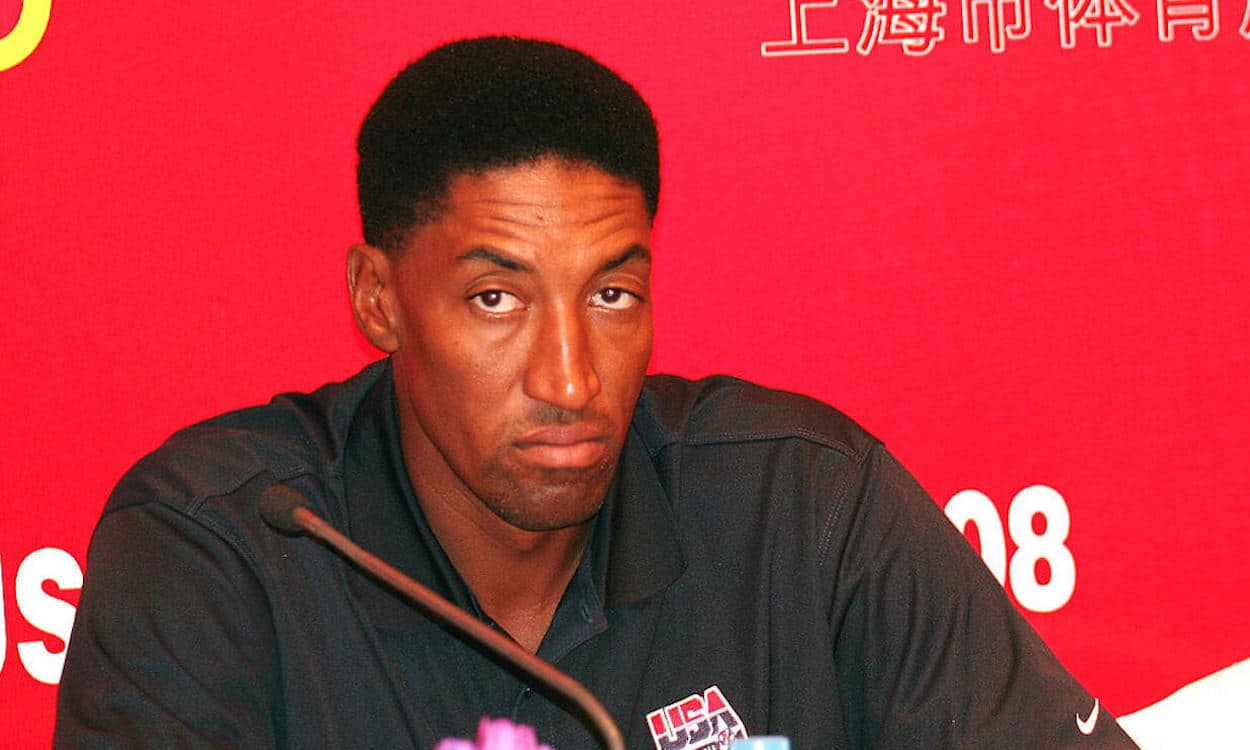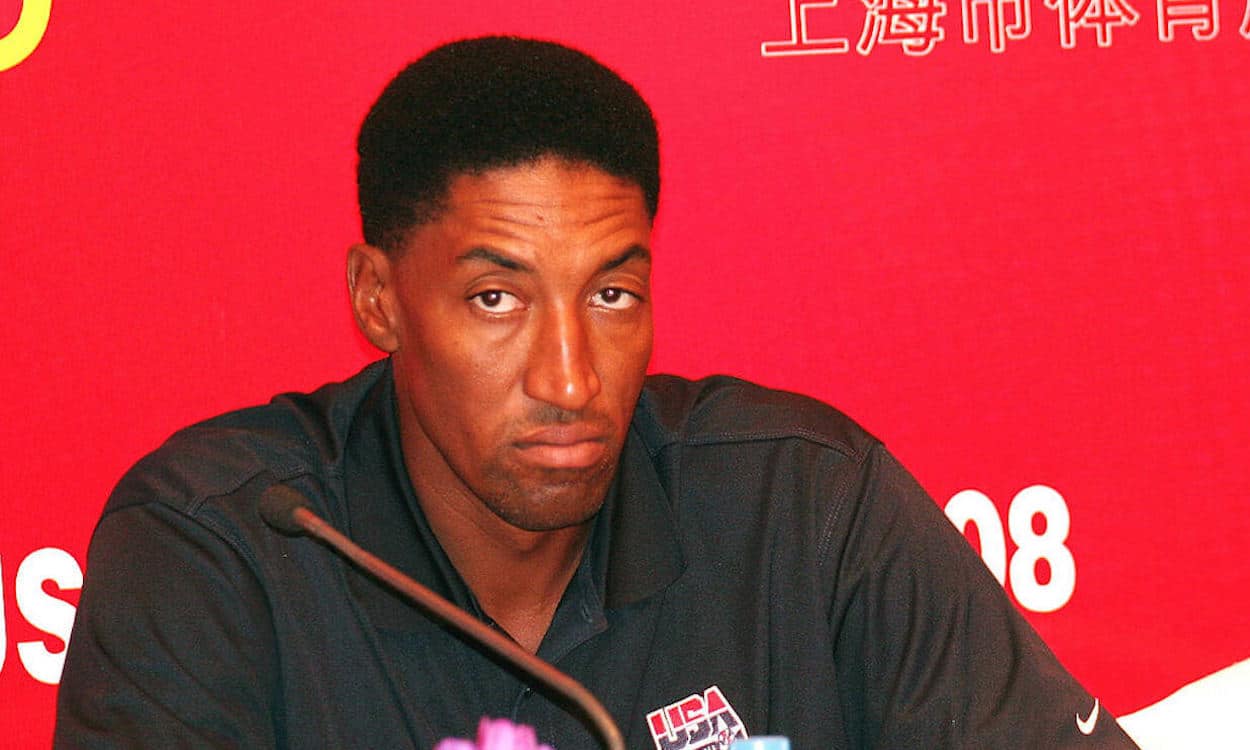 If we take Jerry Krause at his word and believe that he was doing a favor for Scottie Pippen, the forward certainly reaped the rewards. In Chicago, he never made more than $3.5 million per season, with most campaigns clocking in at less than $3 million. The sign-and-trade contract, however, pushed his annual earnings into the seven-figure range. It was reported as a 5-year, $67.2 million contract, but Spotrac assesses its worth as closer to $77 million.
And even though the on-court results didn't pan out, Pippen still managed to sign one more contract. He was past his prime, but the forward signed a two-year, $10 million deal with the Bulls in July 2003. The forward appeared in 23 games that year, failing to make much of an impact, and retired without playing a second season. He'd later return to the organization as an ambassador.
Between the "going-away present," the final contract with Chicago, and that role in retirement, you might think there was a happy end to the story. Think again.
As documented by the Chicago Tribune, the former Bull said that he "got fired" from the role at some point during the 2019-20 campaign. And if that wasn't enough, he also used the opportunity to throw some shade at his former employer.
"I didn't really want it to be out in the public, but I'm no longer employed by the Bulls. Probably is a good thing, right," Pippen quipped. "I like to associate myself with winning."
But, hey, if nothing else, he still got that $20 million parting gift. That money, no matter how the relationship progressed, couldn't be taken back.