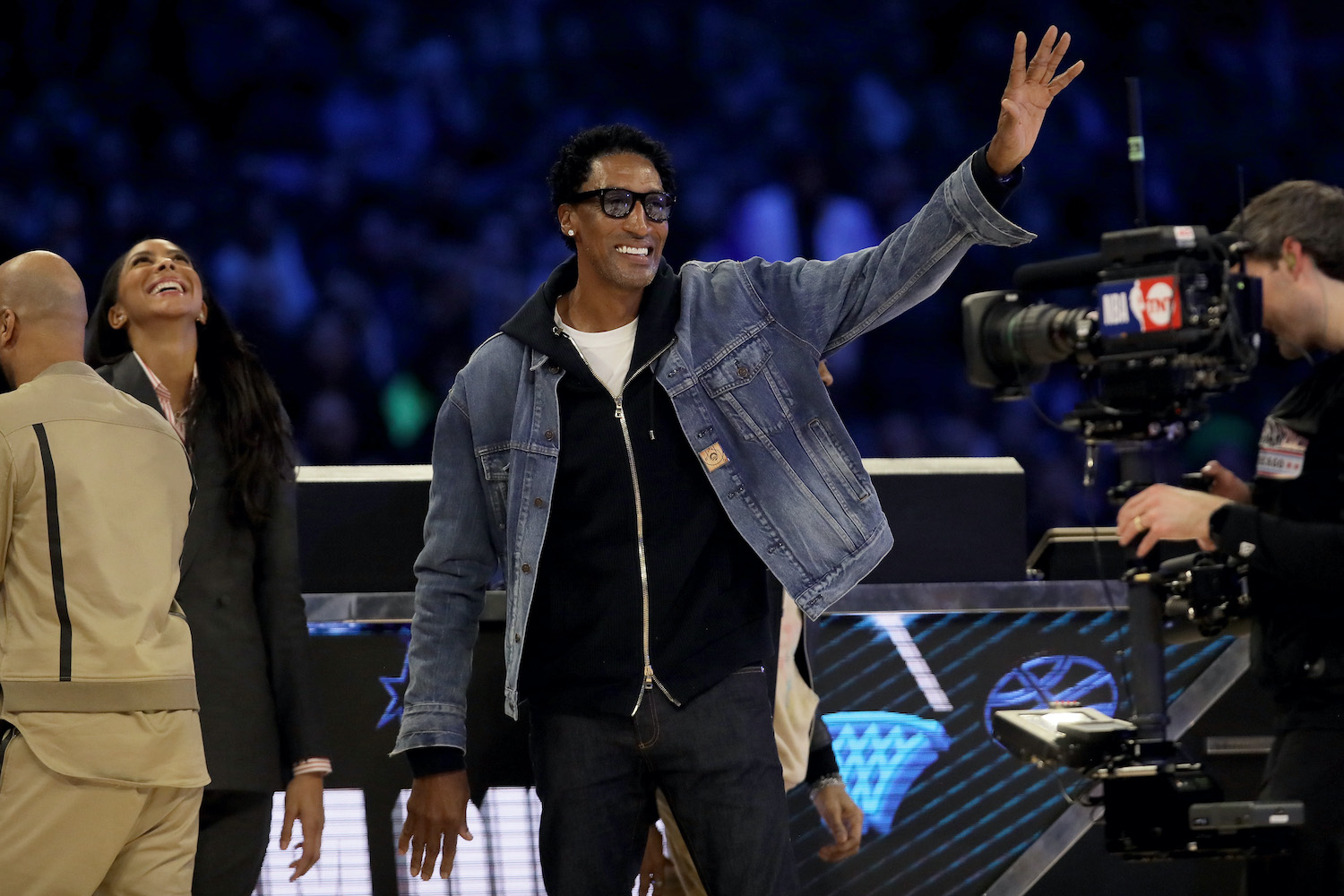 Scottie Pippen Is Adding a New Title to His Impressive Resume: Airbnb Host
Scottie Pippen has won six NBA championships but, during summer 2021, he'll become an Airbnb host.
While he might not have been the most famous member of the Chicago Bulls dynasty, Scottie Pippen still put together quite the NBA career. The forward was more than Michael Jordan's sidekick; he was a legitimate player who helped bring six championships back to the Windy City. In retirement, though, he's adding some new bullet points to his resume.
In addition to launching his own bourbon brand — the promotional tour produced plenty of headlines — and penning his memoirs, Pippen apparently has another venture up his sleeve. During the 2020 Olympics, he'll be adding Airbnb host to his repertoire.
Scottie Pippen earned more than $100 in salary during an impressive NBA career
As mentioned above, it's easy to view Pippen as a bit-part player who had the good fortune of playing alongside His Airness. That narrative, however, does a disservice to the forward's skills.
Although Pippen was a complimentary player in Chicago, his talents allowed him to play that role perfectly. Since he cut his teeth as a guard before experiencing a growth spurt, Pip was a capable ball-handler and a solid number two option. That reality left opposing defenses with a lose-lose proposition. If you left him open to double-team MJ, the forward could shoulder the offensive load. If you tried to play both men straight up, Jordan would have all the space he needed.
Scottie was also a tough defender, capable of matching up against virtually any opponent. Again, that helped in the big picture, as His Airness could pick his spots without grinding out every single defensive series.
On the whole, Pippen left basketball with an impressive resume. In addition to winning six championships alongside Jordan, the forward averaged 16.1 points, 6.4 rebounds, and 5.2 assists per game. He also took home more than $100 million in playing salary over the years, which even eclipsed MJ's on-court earnings.
Pip is now trying his hand at being an Airbnb host
In retirement, it's fairly normal for former NBA players to try their hand at a variety of new careers. Pippen, however, will be engaging in a new side hustle during the Tokyo Olympics.
As explained in an ESPN write-up, the former forward will be renting out his Highland Park, Illinois mansion on Airbnb for Team USA fans who want to follow the Olympic basketball action. In addition to watching the game in Pip's home theater, guests can also enjoy Scottie's basketball court, swimming pool, or sauna. Pippen's preferred pre-game meal, steak with a baked potato and asparagus, will be on the menu.
The Chicago Bulls legend doesn't seem too concerned with making money on the deal, though. Each of the three one-night rentals will go for $92, alluding to Pippen's part in the 1992 Dream Team.
Scottie Pippen has had less-than-ideal rental experiences in the past
While renting out a mansion for three separate nights might not seem like a major challenge, there are always risks when you welcome strangers into your space. Based on past experiences, Pippen should understand that reality.
As documented by the Broward Palm Beach New Times, the former Bulls star rented his Florida mansion to comedian Lindsay Glazer and her family after Hurricane Irma damaged their home. He later filed a lawsuit, alleging that "Glazer's family caused over $100,000 in damages to the home by neglecting to maintain it and allowing animal urination." Pippen also "amended the lawsuit to include Glazer's young daughter, claiming the child wrecked his house with crayons and markers."
That experience, however, doesn't seem to have dissuaded Scottie from getting into the Airbnb game. Hopefully, whoever manages to score those rentals leaves their art supplies at home.
Stats courtesy of Basketball-Reference