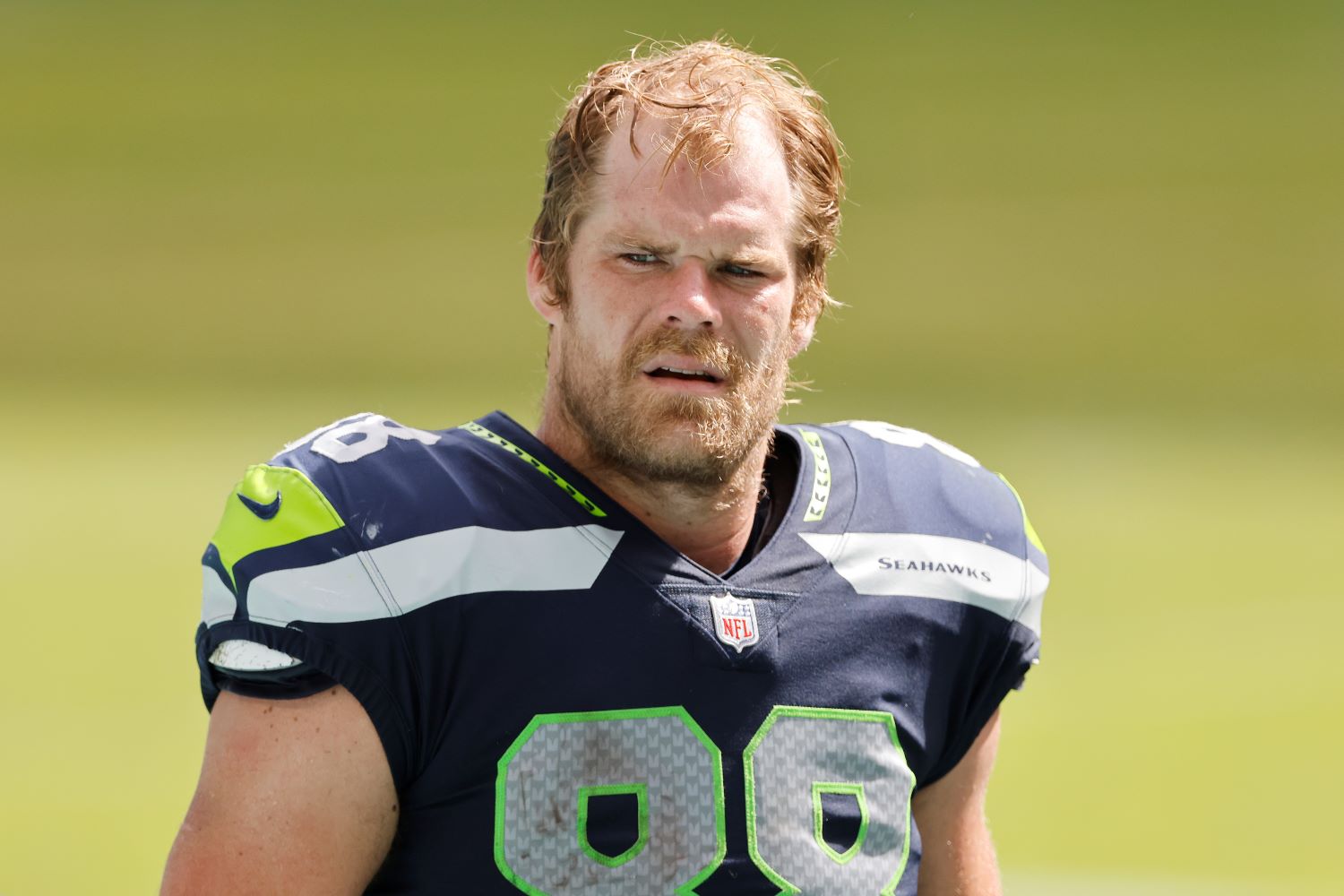 Seahawks TE Greg Olsen May Have Played His Final NFL Snap
After suffering a major foot injury against the Arizona Cardinals, it looks like Seahawks TE Greg Olsen may have played his final NFL snap.
For the majority of his career, Greg Olsen had no trouble staying on the field. In recent years, however, the three-time Pro Bowler has struggled to stay healthy. And just 10 games into his Seattle Seahawks career, it looks like the aging tight end may have already played his final NFL snap.
Greg Olsen struggled to stay healthy in his final years in Carolina
Although Greg Olsen entered the NFL as a second-round pick by the Chicago Bears, he made a name for himself with the Carolina Panthers. The 6-foot-5, 255-pound tight end started 126 games in nine seasons with the team.
Along the way, Olsen totaled 524 receptions for 6,463 yards and 39 touchdowns. His ability to find openings in the defense gave Cam Newton a reliable go-to option in critical situations.
But after surpassing 1,000 receiving yards in three straight seasons, Olsen started to experience durability issues. He played just seven games in 2017 due to a broken foot that required surgery.
He then re-fractured his foot in the Panthers' 2018 season opener. In December, he had to go on injured reserve due to a ruptured plantar fascia.
Olsen mostly stayed healthy in 2019, but his production did not come close to matching his pre-injury form. In his final three years in Carolina, he caught just 96 passes for 1,079 yards and seven touchdowns.
Seahawks tight end suffers serious foot injury on Monday Night Football
Although injuries became an issue at the end of his time in Carolina, Greg Olsen still scored a $7 million contract from the Seahawks back in February. The acquisition has not exactly paid off from a production standpoint.
After opening the season with four catches for 24 yards and a touchdown, Olsen hasn't caught another TD pass all year. Heading into Monday night's tilt against the Cardinals, he had totaled just 17 more catches since Week 1.
The veteran tight end managed to haul in two receptions against Arizona, but he may never catch another NFL pass again.
Seattle's starting tight end exited the game after going down with a non-contact injury. For a player with a history of foot issues, the situation certainly did not look promising. Olsen did not return, and it now looks like he may have played his final snap of pro football.
Will Olsen ever play another NFL snap?
In his post-game press conference, Seahawks head coach Pete Carroll delivered some sobering news about Greg Olsen. And by the sound of it, it wouldn't be surprising if the 35-year-old never sees the field again.
"It's a little early but he has a fascia tear injury that he's had before in his other foot," Carroll said. "He knows exactly what it is. Sometimes when it ruptures like it did, we think it's the best thing for a quick recovery. So we'll see what happens and wish him the best and hopefully he can make it back."
Ian Rapoport of the NFL Network said Friday that Olsen's injury will sideline him "for probably two months or so, at least" and that the Seahawks would need to make "a deep, deep playoff run" in order to get their starting tight end back.
While Seattle certainly has a chance to make a Super Bowl run, it will likely happen without Olsen. After all, this is a player who has suffered a major foot injury in three of his last four NFL seasons. At his age, achieving a full recovery may take longer than expected.
Considering he already has a job lined up with Fox Sports once he retires, this injury could force Olsen to make the tough decision to hang 'em up. And if he has already played his final NFL snap, he can proudly call himself one of the most productive tight ends of all time.
All statistics courtesy of Pro Football Reference.