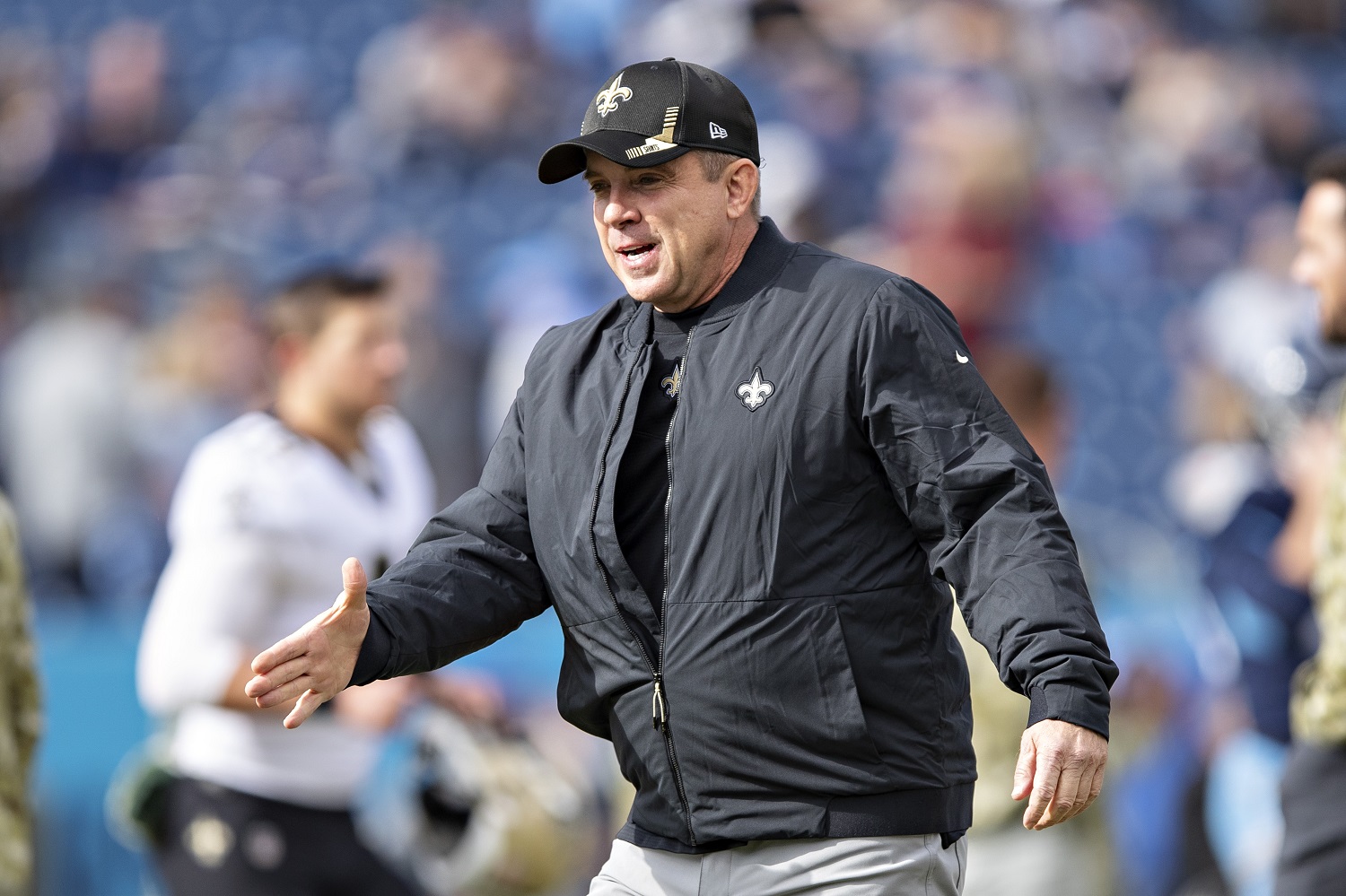 Sean Payton's Uncertain Status Crazily Moves Troy Aikman to No. 1 on the List of Quarterbacks Worrying the Saints
Coach Sean Payton has not committed to returning to the New Orleans Saints in 2022 and could replace Troy Aikman alongside Joe Buck in the Fox TV booth.
Year 1 without Drew Brees proved difficult for the New Orleans Saints, who used four quarterbacks while dropping below the 10-win threshold for the first time since 2016. One report suggests it may have worn down head coach Sean Payton to the point of walking away from the remainder of his contract.
A second report on Sunday said Fox Sports analyst Troy Aikman might have more influence than GM Mickey Loomis or owner Gayle Benson on what Payton decides about his future in football.
ESPN: New Orleans Saints coach Sean Payton might step down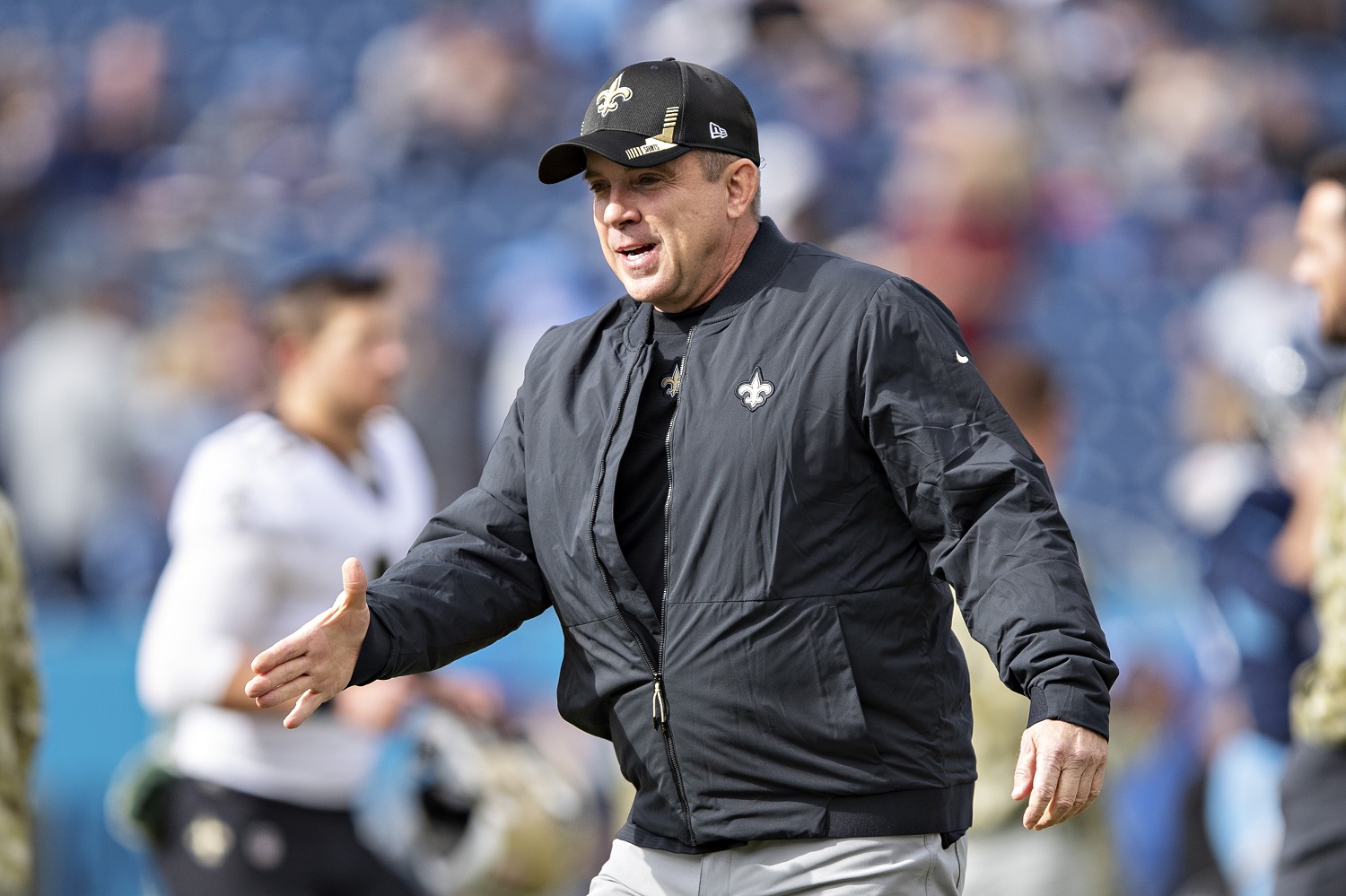 ESPN football insider Ian Rapoport reported on Sunday that Sean Payton has not committed to remaining as coach of the New Orleans Saints despite a contract that runs through 2024.
Payton has been on vacation since the Saints completed a 9-8 season by defeating the Atlanta Falcons two weeks ago. Rapoport reported that even people close to the coach have been unable to contact Payton, an indication that he could be deep in thought about his future.
Payton went through four quarterbacks (Jameis Winston, Taysom Hill, Trevor Siemian, and Ian Book) in 17 games following the retirement of Drew Brees. While Winston had his moments, no one in the quartet looked like the signal-caller that a coach might want to build around. The Saints could draft a quarterback this spring, but breaking in a rookie can test patience.
Thus, retiring at 58 years old with a 152-89 record and a victory in Super Bowl 44 seems plausible. So, too, is a sabbatical followed by a return to the Saints or another team in 2023.
Fox Sports could pursue Sean Payton if Troy Aikman leaves
Leaving the New Orleans Saints this offseason wouldn't necessarily mean stepping away from football. According to Michael McCarthy of Front Office Sports, Sean Payton tops the Fox Sports wish list as a lead game analyst should Troy Aikman, the former Dallas Cowboys quarterback, move to Amazon's streaming coverage of Thursday NFL games next fall.
"(Fox) has to go big if they need to replace Troy," Eric Weinberger, the former executive producer at NFL Network and senior producer at Fox Sports, told the website. "I'm not sure Sean would be as bombastic as Jon Gruden. But I think Sean would be more opinionated than Gruden."
All of Payton's coaching destinations since coming to the NFL in 1997 have been with teams in the NFC, making him a good fit at Fox Sports.
Meanwhile, Aikman previously told Front Office Sports he is not sure what he'll be doing next fall. The fact that Amazon could conceivably throw significant money his way for the midweek streams might not preclude him from continuing alongside Joe Buck on Fox's top Sunday games, traditionally among the most-viewed weekly TV broadcasts.
What's Plan B for the New Orleans Saints and Fox Sports?
Should the New Orleans Saints need to replace Sean Payton, the vacancy would be appealing to qualified candidates. Quarterback and substantial salary cap concerns aside, the Saints have enough talent on hand so that they're not the total rebuild project of most teams currently interviewing to fill vacancies.
On the other hand, the Saints need an answer from Payton soon to avoid being shut out of the crop of candidates now making the rounds with other NFL teams. If all else fails, ESPN's Ian Rapoport points to New Orleans defensive coordinator Dennis Allen as Payton's potential heir. However, Allen has a head coaching interview scheduled with the Chicago Bears.
As for the broadcast booth, Fox Sports possesses a deep bench of analysts, including Aqib Talib and Greg Olsen, to fill the role on its top games should Troy Aikman leave. However, none of them can match Payton in name recognition.
If Fox goes outside the company, retired QB Philip Rivers could get a look. Meanwhile, ESPN's Jeremy Fowler threw together a list including the names of Sean McVay and Pete Carroll as potential targets. 
Like Sportscasting on Facebook. Follow us on Twitter @sportscasting19.