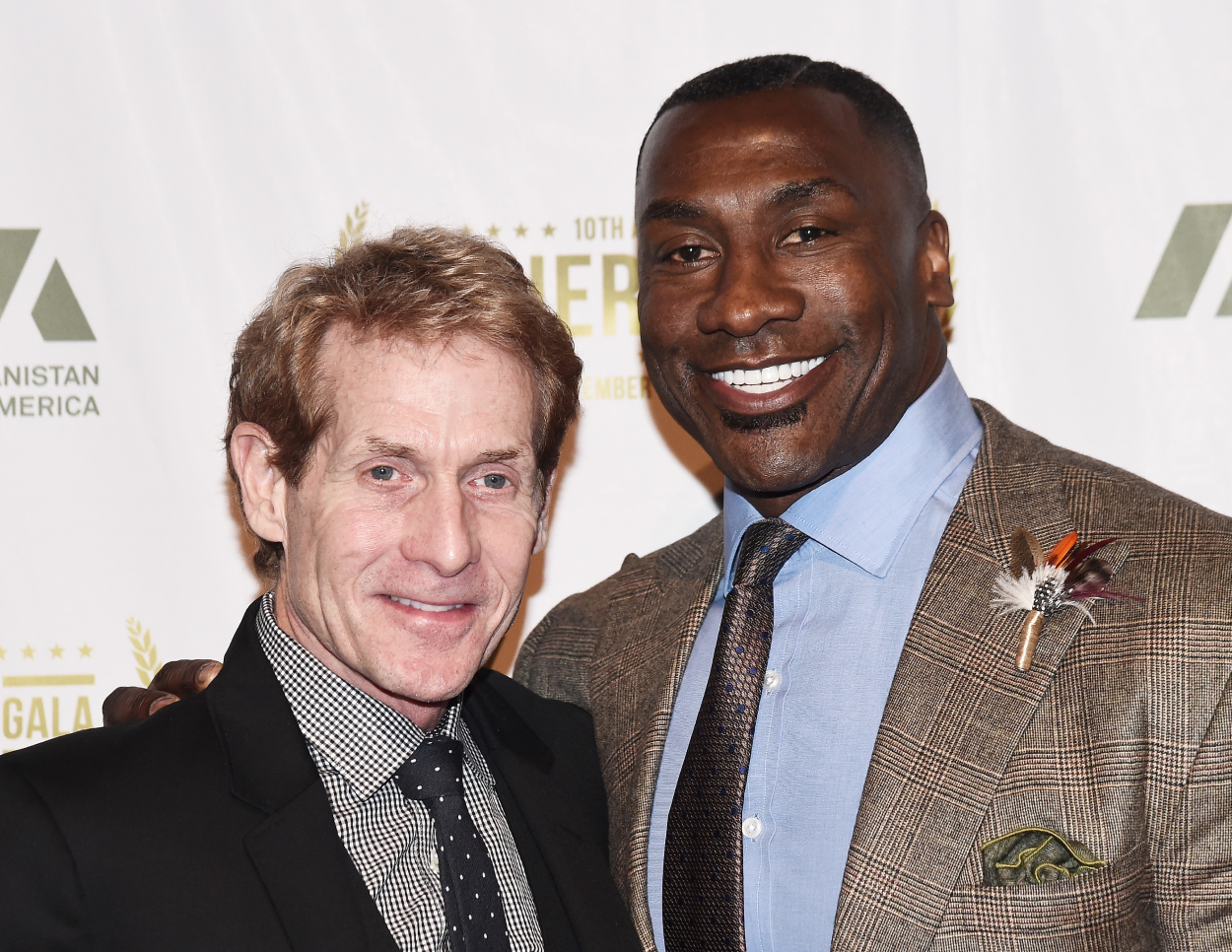 Shannon Sharpe Has Skip Bayless' Persistence to Thank for His Successful TV Career: 'Skip Went to Bat for Me'
NFL legend Shannon Sharpe has become a star on 'Undisputed.' However, he owes some of his success to the persistence of Skip Bayless. This is a look at Sharpe's TV career and what Bayless did to help him get to where he is now. It also looks at Sharpe's legendary NFL career.
Younger kids may just know Shannon Sharpe for the analysis he gives as a sports media personality, sitting across Skip Bayless on their show Skip and Shannon: Undisputed. Sharpe, though, is an NFL legend, and his success on the football field has helped him become a television star. However, his football success isn't the only thing that has helped his TV career. Sharpe actually owes some of his TV stardom to his co-host, Bayless.
Shannon Sharpe has become a TV star
After his legendary football career, Sharpe entered the television world in 2004 when he became a commentator for The NFL Today on CBS, according to his Fox bio. He found success in that role for nearly a decade while also becoming a radio host on his Opening Drive program.
However, for the past several years, Sharpe has become a star on Skip and Shannon: Undisputed, a show that rivals ESPN's First Take not only in its format but also in the time it airs on TV. Of course, Bayless previously starred on First Take, too.
Bayless and Sharpe's hot takes have ultimately gone viral over the years and have helped Sharpe become so recognizable that he also has his own podcast called Club Shay Shay.
Sharpe, though, would maybe not be in the position he is today if not for Bayless.
Skip Bayless stood up for his co-host when launching 'Undisputed'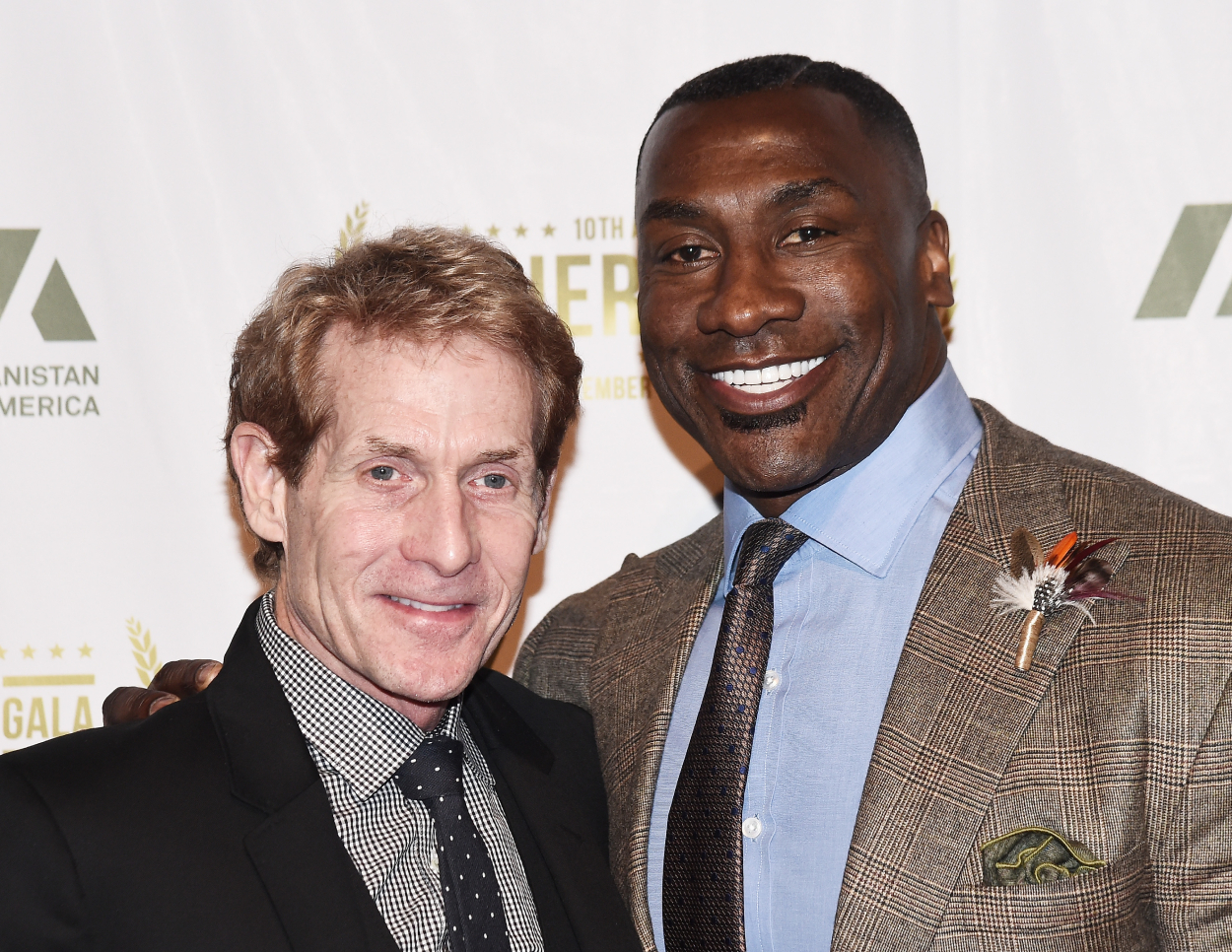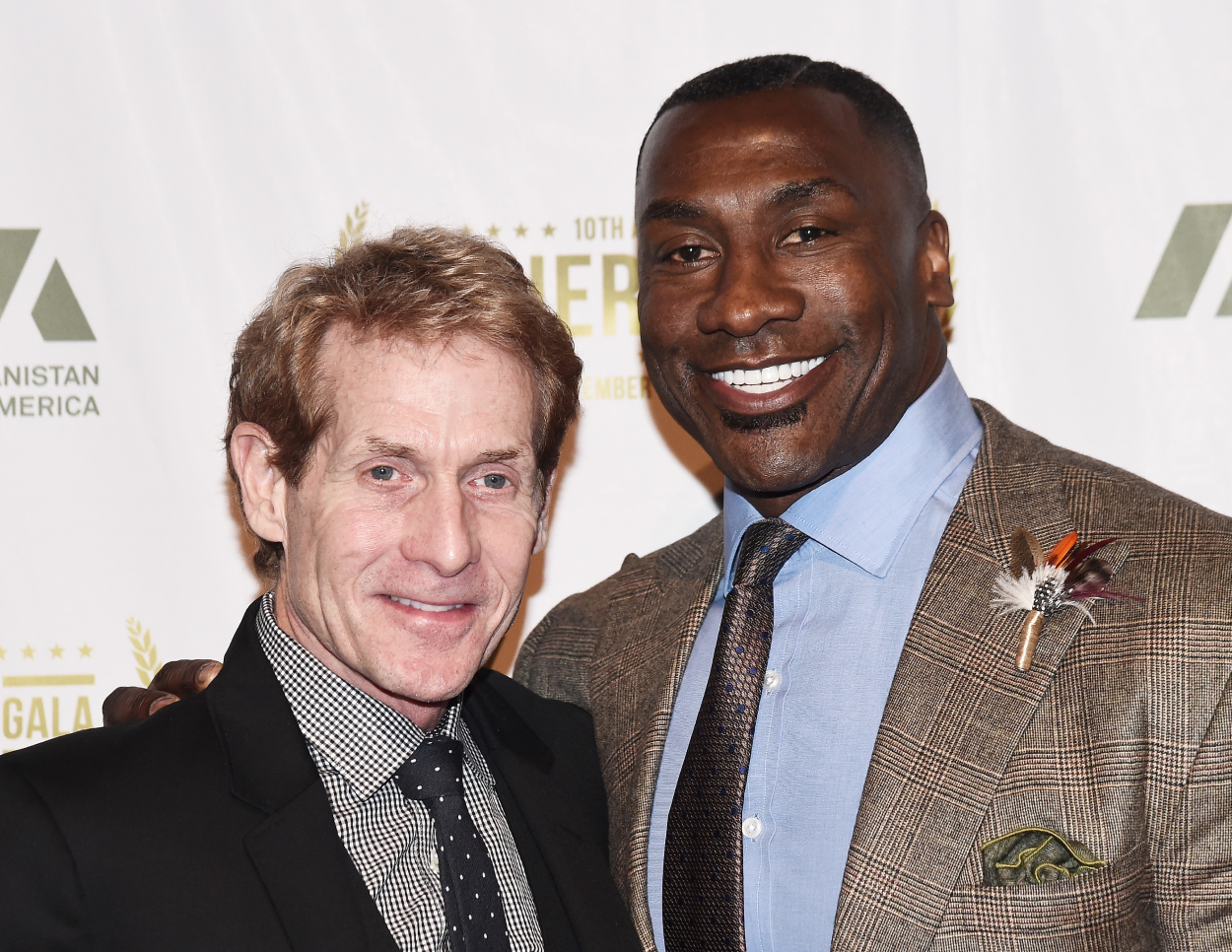 While appearing on the All The Smoke podcast in 2020, Sharpe had nothing but praise for Bayless.
"When Skip left ESPN to come here, he wanted me to work with him," Sharpe said on a March 2020 episode. "But Fox and FS1, they wanted another journalist guy. Because they said, 'OK, yes, Shannon can talk about football. But can he talk about other sports?' Because before me, if you look at all the other shows, they're all a journalist background. They've covered baseball, they've covered football, they've covered basketball, Olympics, and so forth and so on."
Despite Fox being hesitant about putting Sharpe into the role, Bayless stood his ground.
"Skip said, 'Nope, I want him,'" Sharpe said. "'Well Skip, let's see,' Skip says, 'Nope.' Skip says, 'I don't wanna interview with anybody. I don't wanna do anything. I want him. That's the guy. I've done my homework on him. I know what everybody said about him, hard worker. He'll put the work in.' So, Skip went to bat for me."
He continued: "Let's just say everybody wouldn't have done what Skip done. … So, my job now is to make Skip right: to put the time in, to put the effort in, to put the work in, to study, to know what I'm talking about. So, for me, I'm here because of Skip."
Sharpe has, indeed, proven Bayless right, as he has shown the world that no matter what the job is, he's going to be successful at it.
Shannon Sharpe is an NFL legend
Before becoming a TV star, Sharpe was one of the best tight ends to ever play in the NFL. After going to the Denver Broncos in the seventh round of the 1990 NFL draft, Sharpe ended up earning eight Pro Bowl selections in his career with the Broncos and Ravens, and was a First-Team All-Pro four times. He also won three Super Bowl titles.
Overall, Sharpe caught 815 passes in the NFL for 10,060 yards and 62 touchdowns. He also gained over 1,000 receiving yards in a season three times and recorded as many as 1,107 in 1997. This all led to him eventually becoming a Pro Football Hall of Famer.
Shannon Sharpe may be a TV star now, but he is an absolute football legend.
Stats courtesy of Pro Football Reference