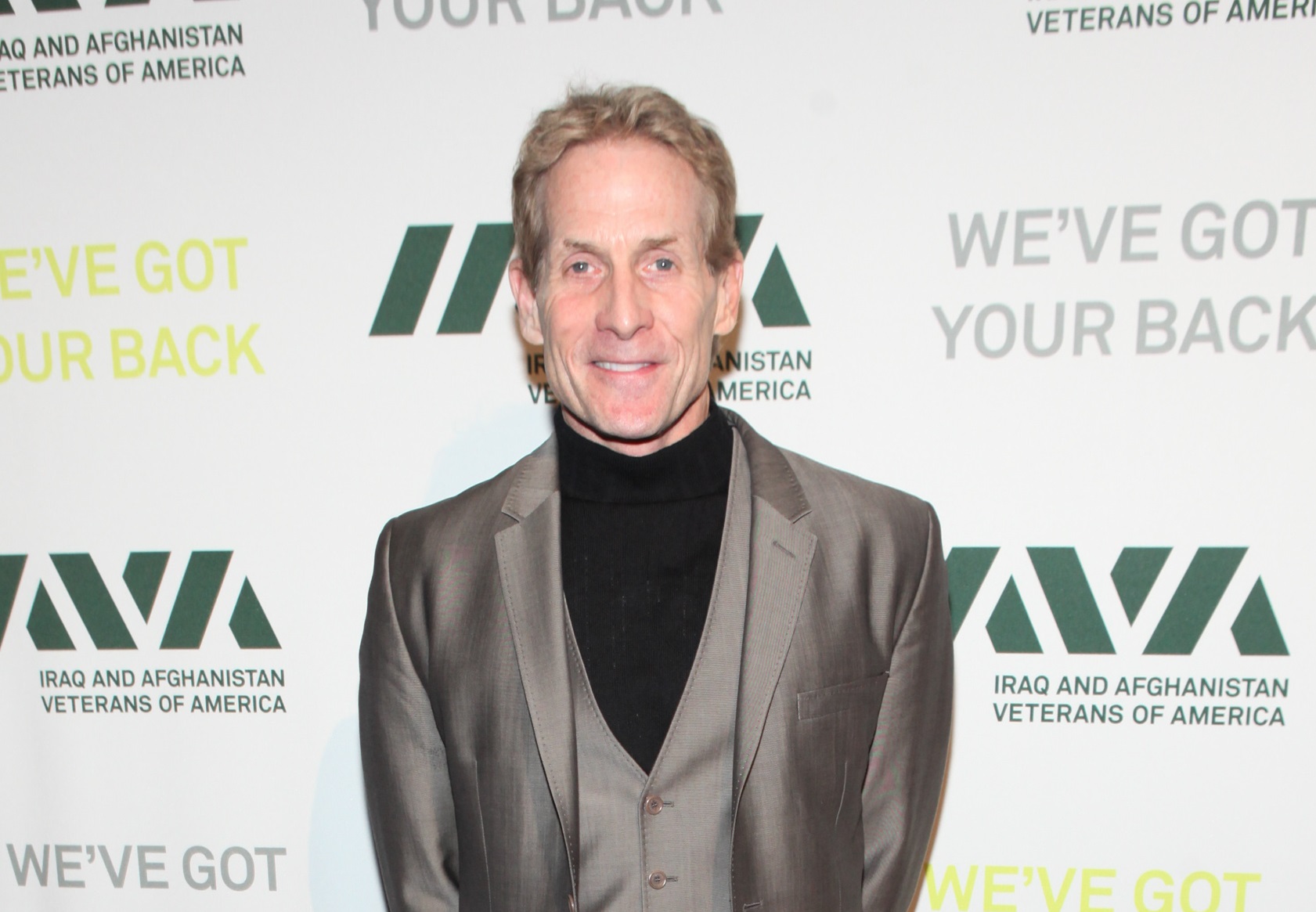 Skip Bayless Scores New Deal Before Dak Prescott
The controversy over his comments about Dak Prescott and depression reportedly won't prevent Skip Bayless from remaining at Fox Sports.
Comedian Dennis Miller once observed that the keys to a successful talk show are a mouth that works and an audience that doesn't. Skip Bayless doesn't have much of an audience at Fox Sports compared to his previous employer, but he does have a mouth that works. And that mouth apparently will continue to work for some time to come despite a dubious take on Dak Prescott.
Skip Bayless is coming down to the wire on a new contract
Front Office Sports reported on Sept. 22 that Skip Bayless is "nearing the finish line" on a new contract with Fox Sports, where he has been the centerpiece of daytime programming on FS1 since arriving from ESPN in September 2016. His current deal expires at the end of the month.
Bayless most recently has worked alongside retired NFL great Shannon Sharpe on Skip and Shannon: Undisputed. His willingness to take unpopular – and at times indefensible – stands has been lucrative for Bayless, formerly an award-winning newspaper columnist. His original contract with Fox Sports was said to be worth $6 million annually, and the Front Office Sports report indicated that he may be about to land a small raise.
Although the sports industry is slowly returning to something approaching its normal state, the COVID-19 pandemic delivered a blow to the networks. It has led to speculation that Fox executives might be willing to let Bayless leave. His show is an also-ran in ratings up against ESPN talk shows.
A return to ESPN to be reunited with Stephen A. Smith would make sense, but parent company Disney is among the industry players looking to cut costs in anticipation of paying the NFL record rights fees in the current set of negotiations.
Skip Bayless apparently survived the Dak Prescott debacle
Skip Bayless, 68, has never been shy about expressing unpopular opinions since taking a full-time role at ESPN in 2004. His certainty a decade ago that Tim Tebow was destined to be a star NFL quarterback flew in the face of prevailing opinion of NFL executives and many media colleagues. More recently, he has been slow to give LeBron James his due as potentially the greatest NBA player ever.
But it was his most recent bit of jumping the shark that led to widespread condemnation of Bayless. Some even believed it might cost him any chance of landing a new contract at Fox Sports.
Commenting after Dallas Cowboys star Dak Prescott revealed dealing with depression in the aftermath of his brother's Jace's death by suicide, Bayless said the quarterback did not deserve sympathy. Bayless added that revealing his depression was a sign of weakness in someone who is supposed to be a team leader.
His take on such a frank discussion about a serious topic was so awful that even Fox Sports executives distanced themselves from Bayless. The network released a statement calling his comments "insensitive."
The irony is that it now appears inevitable that Bayless will be signing his new contract before Prescott gets a chance to do likewise. The Cowboys quarterback is playing the 2020 season under the franchise tag and can't negotiate a new deal until early in 2021.
He was a respected writer before turning to a TV career
Sports fans who see him on TV may not care for Skip Bayless based upon the opinions he is paid to express or the forum on which he appears. If that's the case, they might have appreciated him more in his original line of work.
Bayless cut his teeth in journalism as a newspaper reporter in Miami and then Los Angeles. He was good enough at his craft that the Dallas Morning News hired Bayless as a sports columnist at the age of 26, considered young for such a highly visible position at a major newspaper. Bayless was voted the Texas Sportswriter of the Year  three times from 1979-86 with his work widely read nationally through syndication.
Bayless wrote several books on the Dallas Cowboys and later moved on to the Chicago Tribune to continue writing columns and winning more awards along the way. He also wrote for Sports Illustrated and appeared regularly on radio.