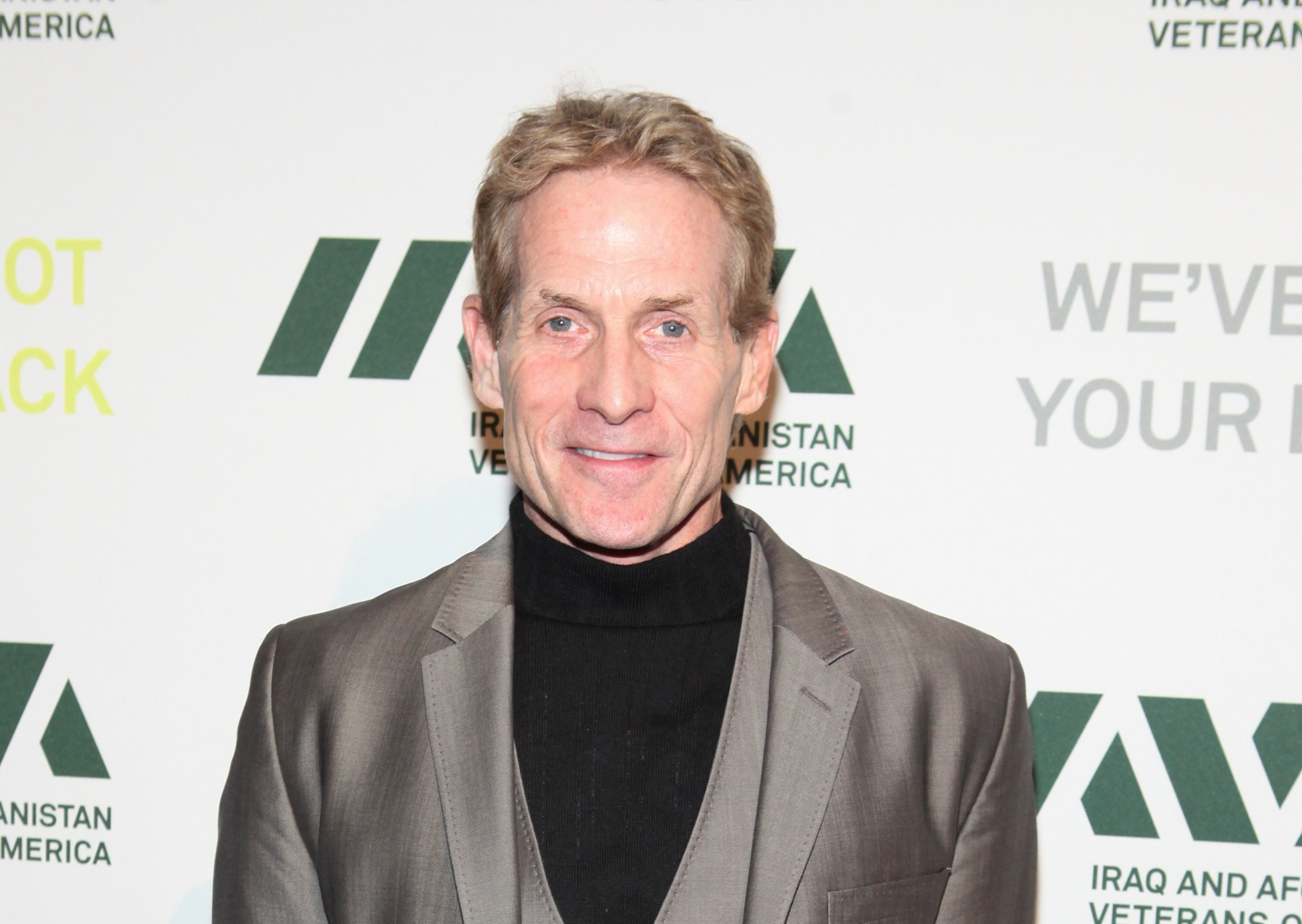 Skip Bayless Just Made the Worst Mistake of His Career
Skip Bayless, who was critical of Dallas Cowboys QB Dak Prescott, may be at the end of his contract with Fox Sports.
Do a Google search for the worst hot takes by Skip Bayless, and the results page comes back with too many options to digest in one sitting. Years of duty on Fox and ESPN talk shows have created an electronic paper trail of evidence leaving Bayless open to ridicule for his adoration of Tim Tebow and dislike of LeBron James.
Skip Bayless blundered with his attack on Dak Prescott
There is a fine line between looking silly and looking asinine. Bayless crossed it on the eve of the opening weekend of the 2020 NFL season. What he said about Dallas Cowboys quarterback Dak Prescott on Sept. 10 was so awful that Fox Sports executives took sides against their own guy.
Interviewed earlier in the week by Graham Bensinger, Prescott discussed falling into a depressed state after his brother Jace died by suicide in April.
Bayless said on Fox Sports that Prescott didn't deserve his sympathy and that revealing his depression was an inappropriate sign of weakness for a team leader.
"He's the quarterback of America's team. The sport that he plays is dog-eat-dog. It is no compassion, no quarter given on the football field. If you reveal publicly any little weakness, it can affect your team's ability to believe in you in the toughest spot."

Skip Bayless
After seeing Bayless, 68, roasted on social media, Fox Sports officials issued a statement saying that Prescott showed courage and that the comments from Bayless were "insensitive."
The timing by Skip Bayless could be a problem
Skip Bayless signed a four-year, $25 million contract to leave ESPN and join Fox Sports in the summer of 2016, and he went on the air Sept. 6 of that year. Unless the parties have agreed to a contract extension in recent days, Awful Announcing reported, his remaining time on the air could be short.
Networks like Fox Sports and ESPN need to fill time on most weekday mornings and afternoons since there is little to choose from in the way of live events. However, the COVID-19 pandemic has crimped network revenue. And that's happening at a time when the NFL is negotiating new TV contracts that will blow another hole in network budgets.
The ratings for First Take on ESPN, featuring Stephen A. Smith, easily overwhelm Undisputed on Fox Sports. Fox officials might be thinking that continuing to pay Bayless $120,000 or more a week can't be justified when many others at the network have taken pay cuts.
"This is the worst timing ever for Skip," a media executive familiar with the negotiations told Front Office Sports.
There's a case to be made for letting him go regardless
Jason Whitlock, another high-priced on-air talent who could be as controversial as Skip Bayless, disappeared from Speak For Yourself with no notice or subsequent acknowledgment when his contract expired in May. Awful Announcing floated an interesting premise that letting Bayless go so soon afterward would potentially signal a major change in strategy.
One idea would be to emulate Turner Broadcasting System. That division of AT&T's WarnerMedia includes TBS, TNT, and TruTV, all of which show live sports at times. However, most of those stations' programming consists of movies, syndicated programming, and situation comedies.
According to the website, Mark Silverman, president of Fox Sports National Networks, said last year that he was considering taking a different direction. The Turner model would probably be more expensive but also bring in better daytime ratings that would generate more advertising money – and fewer headaches in the form of Skip Bayless hot takes.
How to get help: In the U.S., call the National Suicide Prevention Lifeline at 1-800-273-8255. Or text HOME to 741-741 to connect with a trained crisis counselor at the free Crisis Text Line.