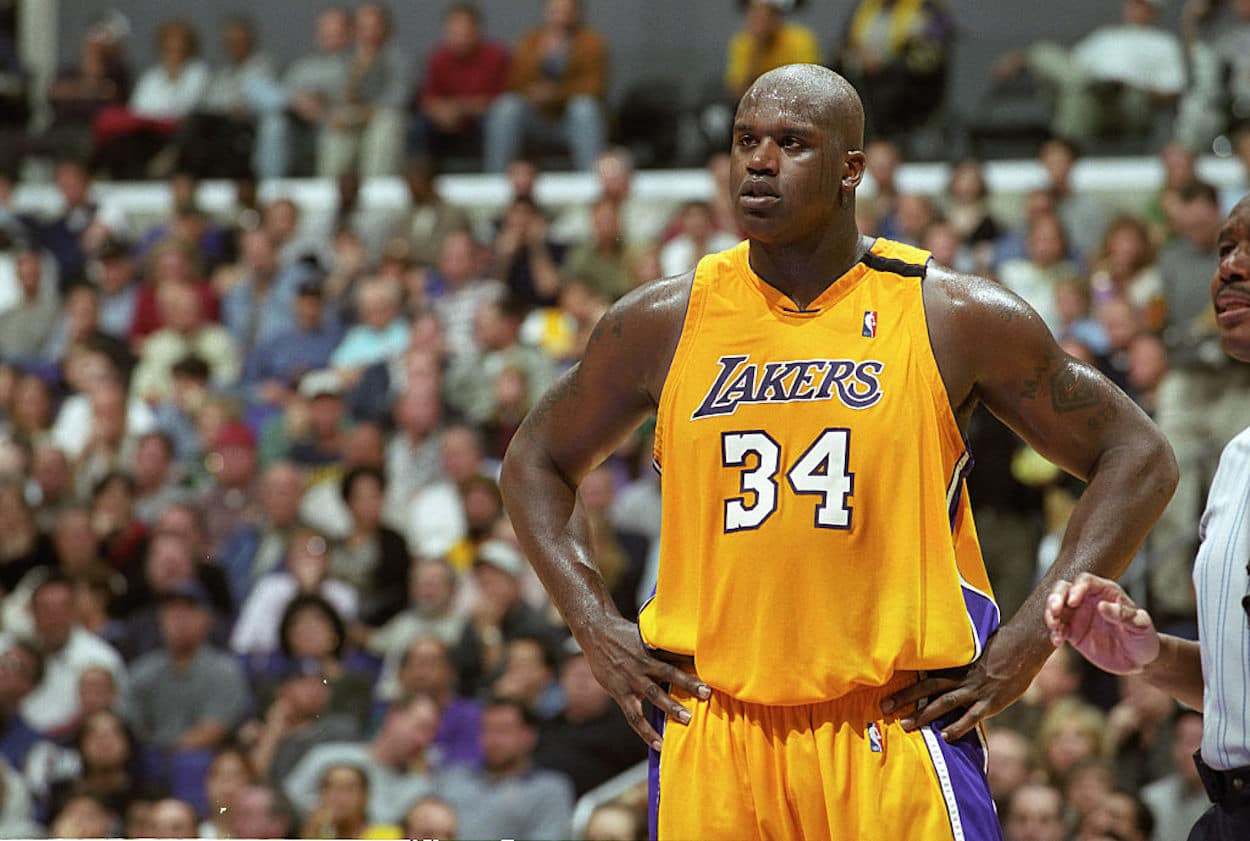 Shaquille O'Neal Remembers How He Spent an Entire Lakers Paycheck in a Single Summer of 'Super Floss Mode'
When you're earning massive amounts of money, it's easy to let your spending go a bit overboard. Shaquille O'Neal experienced that reality firsthand.
From afar, it's easy to think that professional athletes have unlimited money. While that may seem true — they get paid millions of dollars to play a children's game, after all — it's not the case. Taxes and other expenses can eat through any amount of cash in the blink of an eye. Just ask Shaquille O'Neal about that reality.
When he moved from Orlando to Los Angeles, the center inked a seven-year, $120 million contract. Although that allowed Shaq to enjoy a summer of "super floss mode," he quickly learned that he had eaten through an entire season's worth of salary before taking the court.
Shaquille O'Neal spent millions of dollars on multiple cars, a new house, and having fun with his friends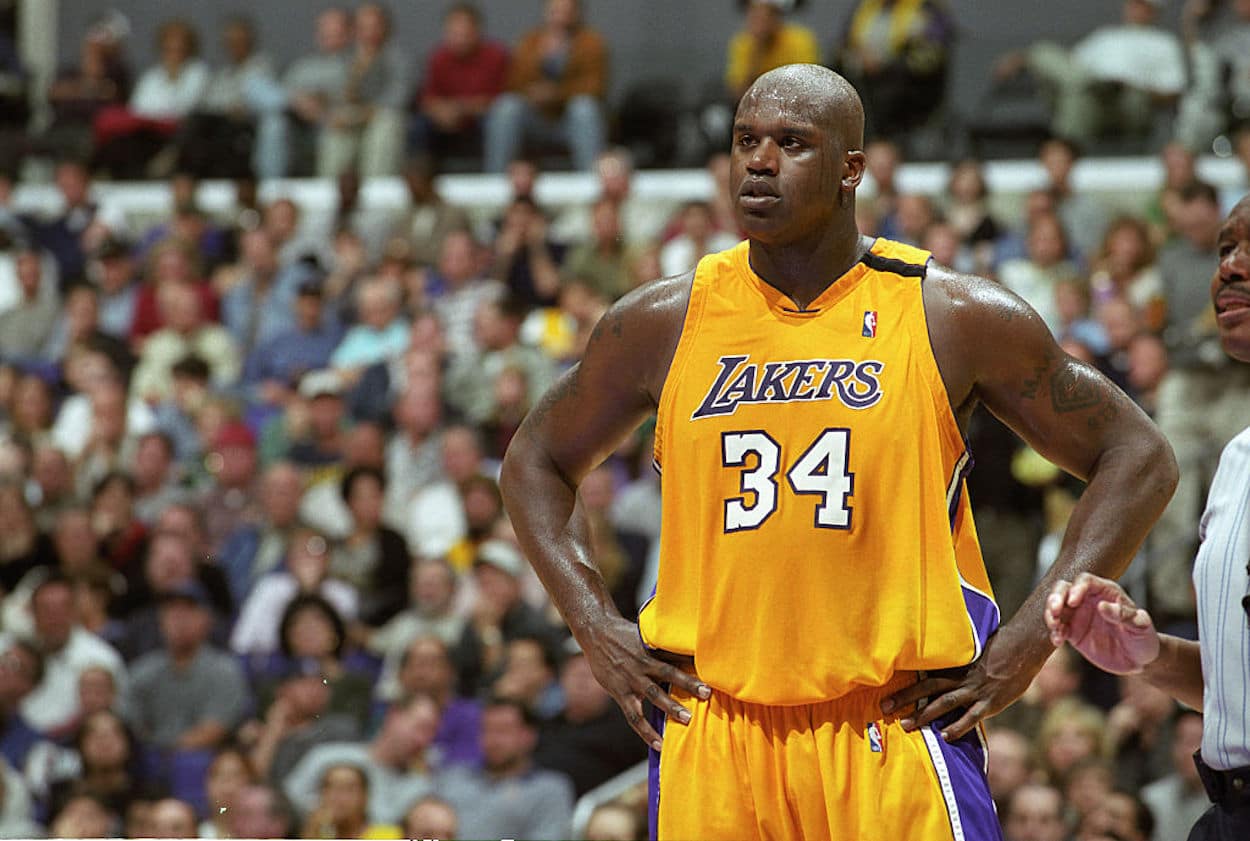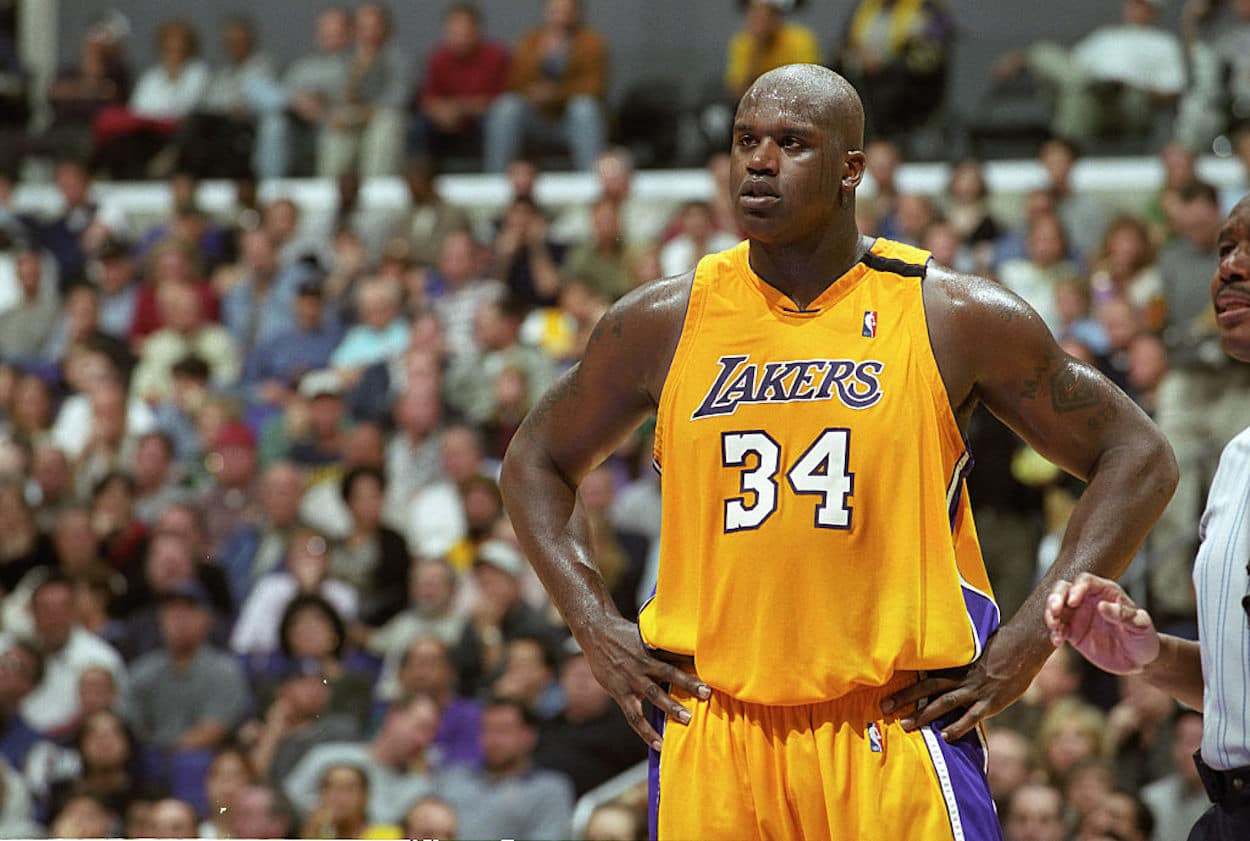 When he was weighing his free agency options in 1996, Shaquille O'Neal wanted to be paid more than Juwan Howard and Alonzo Mourning. While he didn't get the $150 million he was chasing, the center did land a $120 million contract from the Los Angeles Lakers. In reality, though, a good chunk of that money never reached his bank account.
"$120 was good enough for me, but then reality hit," O'Neal explained on The Big Podcast with Shaq. "Because I had forgot all about LA tax and FICA. … No, seriously. When I get to LA, I'm in super floss mode. I go to a Rolls Royce dealership, matter of fact, Mike Tyson is in there. He just bought two. So, I'm in there looking, and I'm like, 'How much is this? How much is this?' … I like to spend, but I spend on however much I want spend, not how much you tell me. So I'm looking at these cars, 'How much this cost?' … So then the guy gets frustrated, he's an old guy, he's about 80 years old, he says, 'Sonny, can you afford these cars? You keep asking about the prices.' Yeah, now I'm pissed."
While O'Neal has told a similar story about a Bentleys, the ending is the same: He left with three cars just to prove he could afford the million dollar price tag.
That wasn't the end of the spending, though. The Diesel also had to buy a new home in some uncomfortable circumstances.
"I was staying on the beach, and one night on the beach, I was like right there on the Strand," O'Neal continued. "And one night, my bedroom was on the third floor, and one night, and like I always slept with the door open, the sliding door. And one night, I open up, and it's a guy standing right there. He's like, 'Man, I don't want nothing. I just want your autograph.' So, I had to move from there. Went and bought a mansion. Paid cash for $4 million."
After that, Shaq continued "flossing with the boys and traveling." Eventually, though, he received a reality check.
"I get a call right before the season, my accountant says, 'Shaq, you know I love you. You know you just spent your whole contract.' So remember, 120 for seven … I got $20 million that year, but you don't get $20 million. You get $10.9 [million]. And I wasn't even thinking about taxes, all that. So I had spent my whole check that summer. Gone."
Thankfully for the big man, he still had plenty of earning power left. Even after that big-time Lakers contract, he inked three more deals, including one worth more than $100 million. Even in retirement, Shaq has continued to make money through various business ventures, investments, endorsements, and his media work.
And, if nothing else, he learned an invaluable lesson about the difference between net and gross salary.
Like Sportscasting on Facebook. Follow us on Twitter @sportscasting19 and subscribe to our YouTube channel.