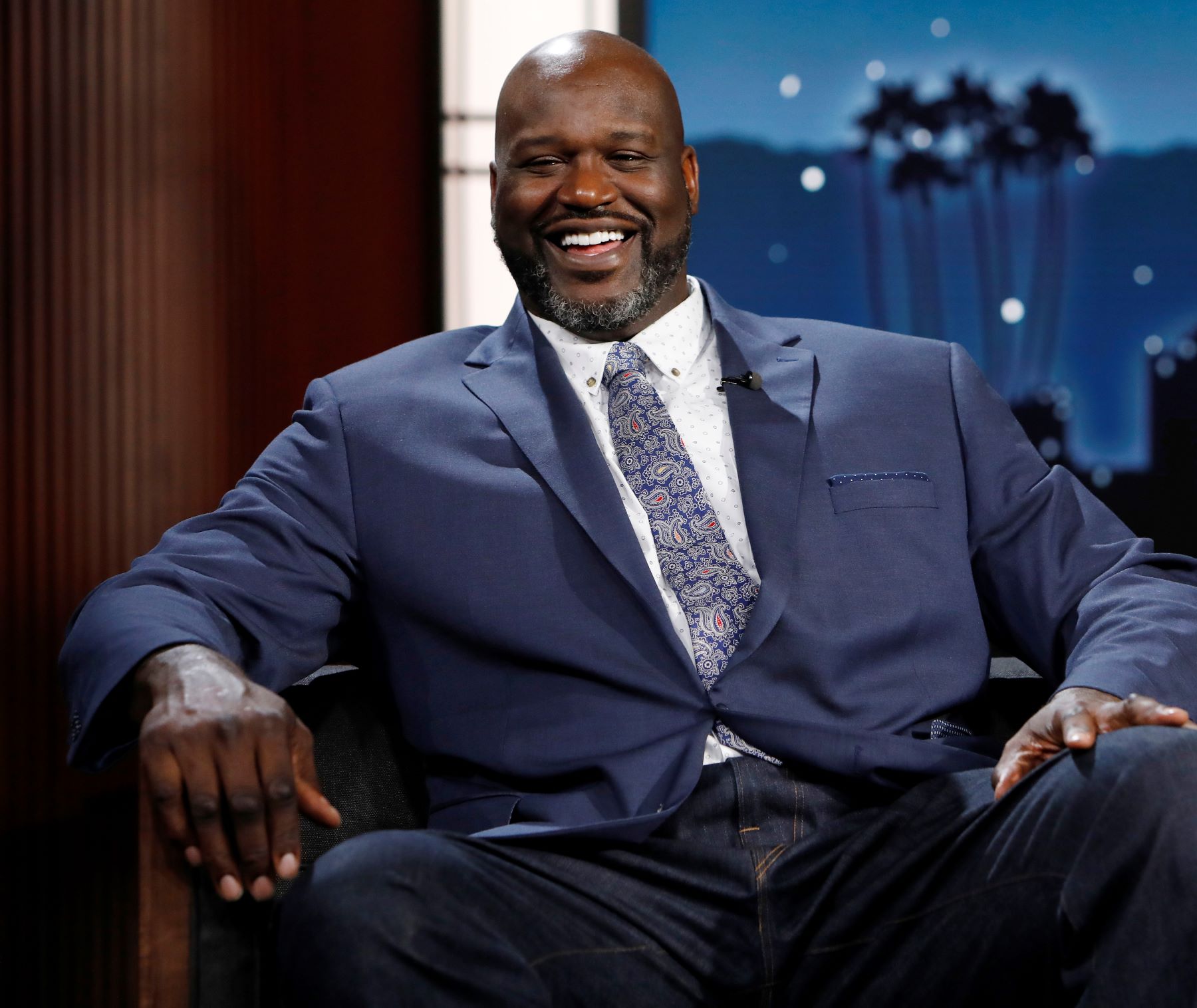 Shaquille O'Neal
While he's no longer hitting the hardwood, Shaquille O'Neal still casts a massive shadow over the NBA landscape.
After towering over the NCAA competition at LSU, O'Neal entered into the 1992 NBA Draft and joined the Orlando Magic as the first overall pick. Shaq didn't miss a beat and quickly emerged as a dominant force in the paint. A championship, however, never materialized, and the big man eventually left for Hollywood.
With the Lakers, O'Neal famously teamed up with Kobe Bryant. While the two men didn't always see eye-to-eye, they did earn three NBA titles together in Los Angeles. The Diesel then returned to Florida, where he'd win a fourth ring with the Miami Heat, before bouncing around the league and ultimately retiring in 2011.
In addition to his on-court exploits — Shaq still stands tall as one of the greatest big men to ever play the game — the center hasn't slowed down in retirement. He's a prolific investor, a celebrity pitchman, and a part of TNT's NBA coverage.
Former teams: Orlando Magic, Los Angeles Lakers, Miami Heat, Phoenix Suns, Cleveland Cavaliers, Boston Celtics
Position:

Center

Accomplishments: Four-time NBA champion, three-time NBA Finals MVP, 1993 Rookie of the Year, 2000 NBA MVP, inducted into the Basketball Hall of Fame in 2016
Drafted: No. 1 overall in 1992

by the Orlando Magic

Shooting hand:

Right

Nicknames: Shaq, Diesel, The Big Aristotle
---
Read the latest about Shaquille O'Neal's playing career and history: