Shaquille O'Neal's and Scottie Pippen's Sons Impress in First Action With the Lakers
Time sure does fly, doesn't it? Shaquille O'Neal's and Scottie Pippen's sons, Shareef O'Neal and Scotty Pippen Jr., both signed with the Los Angeles Lakers as undrafted free agents last week. On Saturday, they saw their first action as members of the purple and gold in the 2022 NBA Summer League, and both of them impressed in their own ways.
So, how did O'Neal and Pippen Jr. fare in their first minutes with the Lakers?
Shareef O'Neal and Scotty Pippen Jr. impress in Lakers debuts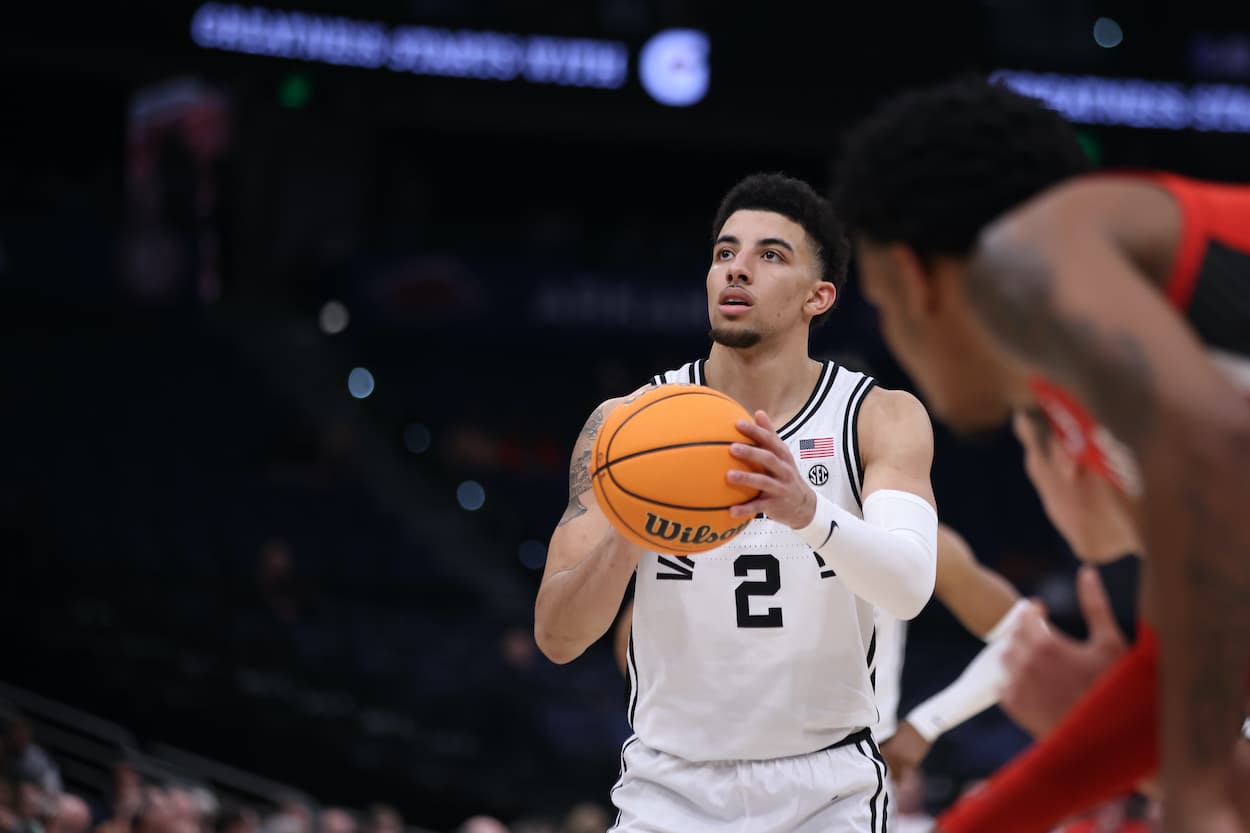 On Saturday night, the Lakers faced off against the Miami Heat in their first game of the 2022 NBA Summer League. LA fans were surely excited to watch second-round pick Max Christie and former Georgetown and Texas Tech standout Mac McClung, but there were also two famous last names in action for the first time.
Pippen Jr., who signed a two-way deal with the Lakers after the draft, showed out with 14 points, six rebounds, and three assists. He shot 3-of-9 from the field and 7-of-8 from the free-throw line in an entertaining 24 minutes. O'Neal, who signed with LA as an undrafted free agent to play in the Summer League, only played 15 minutes in his debut, but he went 2-of-3 from the field and scored six points to go along with six rebounds.
Pippen Jr. finished with a plus/minus of +18, while O'Neal finished with a +15. The Lakers rolled from start to finish in their 100-66 victory.
It might be tough for both Pippen Jr. and O'Neal to crack the opening day roster, but it was at least an impressive start to their Lakers careers.
Like Sportscasting on Facebook. Follow us on Twitter @sportscasting19.
RELATED: Kyrie Irving Is Now Delusionally 'Focused on Forcing Himself to the LA Lakers,' According to Brian Windhorst