Shaquille O'Neal Tried Shutting Down a Profane Tirade With $2,000 and Ended up Killing a $40 Million Shoe Deal Instead
One of the running jokes about Shaquille O'Neal is that the Hall of Fame center didn't retire from the NBA because he'd turned 39 years old. Rather, it was because the 20 minutes a night playing for the Cleveland Cavaliers and Boston Celtics those final two seasons were cutting into time he could use to make more business deals and taping commercials.
If it seems as though Shaq would sign any deal put in front of him, he tells a story of walking away from an easy $40 million after a woman berated him over outlandish shoe prices.
Shaquille O'Neal is a living, breathing business empire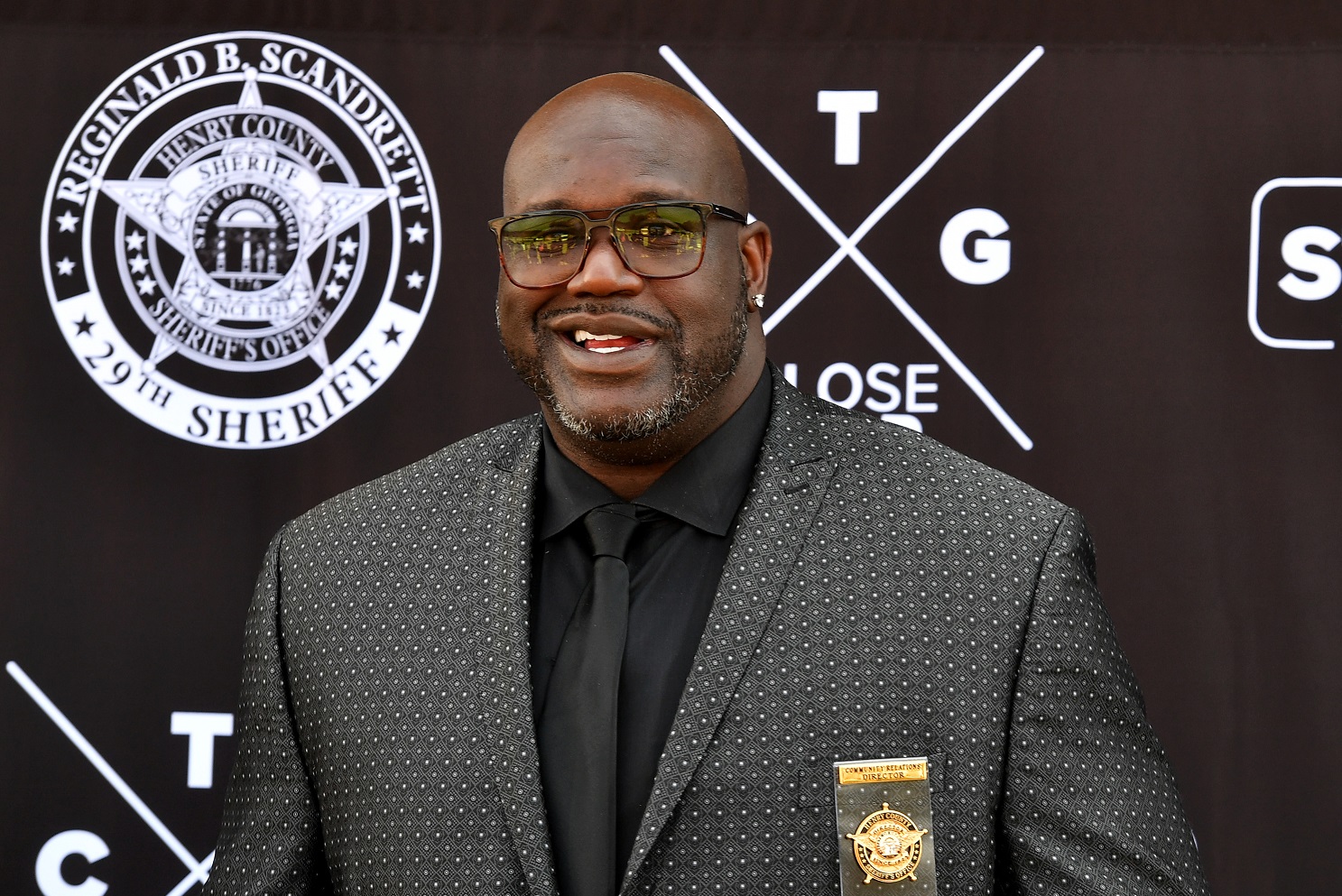 Aside from scoring more than $290 million playing pro basketball, O'Neal dabbled in movies and music while still playing in the NBA. He also rolled up the requisite shoe and apparel money from Reebok and endorsed other brands, including Buick and Pepsi.
As time went on, he also expanded his business interests, combining endorsement deals with Krispy Kreme and Papa John's with the opportunity to become a franchisee. He also became a minority investor in the Sacramento Kings, an investment he recently relinquished to join a legal sports wagering venture.
Shaq remains widely known these days for his role analyzing the NBA for TNT. He keeps on adding media gigs that include appearances on All Elite Wrestling. Additionally, Amazon announced in July that O'Neal is lending his voice to a customized version of the Alexa tool.
Shaquille O'Neal tried shutting down a profane tirade with $2,000
O'Neal started endorsing Reebok shoes shortly after coming out of LSU as the No. 1 pick in the 1992 NBA Draft by the Orlando Magic. Michael Jordan's Nike line became the undisputed champion of basketball footwear, but Reebok positioned a line of Shaq models in the $100 range and racked up sales.
However, Shaq says being chewed out by a woman over the price of his shoes provided him a moment of clarity that resulted in breaking away from Reebok on the eve of re-upping. He was about to sign for $40 million over five years, but O'Neal instead decided to collaborate with Walmart on a cheaper line.
"I'm leaving the arena one day and this lady is ripping me a new one," O'Neal said on the Full Send Podcast. "'You m————, you're charging these babies all this money for the shoes.' I had like $2,000 in my pocket and I was like, 'Ma'am. I don't make the prices. Here you go.'"
The woman smacked the money out of the imposing basketball star's hands and continued lighting into O'Neal, telling him that athletes should make more affordable shoes.
"I thought about it," O'Neal said. "I was like, 'You know what? She's right.' So that day I cut ties with Reebok and started my own brand."
The Hall of Famer's reasoning was right
O'Neal finished out the year wearing his signature line of shoes but enlisted designers to work on something Walmart could price for as little as $19. As recently as last year, he said the massive retailer had sold 200 million pairs. However, O'Neal said on this week's podcast the number has reached 400 million.
However much his cut of the gross is, O'Neal undoubtedly could have made a lot more by continuing to sell Reeboks at $149 or more a pop. He passed up the extra money to deliver a message to kids.
"I don't give a s— how much money I lose making these kids look good and feel good. Even though they're $20 shoes, you can still feel good about them.

"Shaq's not the best in the world, but he's not the worst."

Shaquille O'Neal
And he's the guy who figured out that kids don't necessarily want to wear $20 shoes, but they happily will if they don't look like $20 shoes.
Like Sportscasting on Facebook. Follow us on Twitter @sportscasting19.