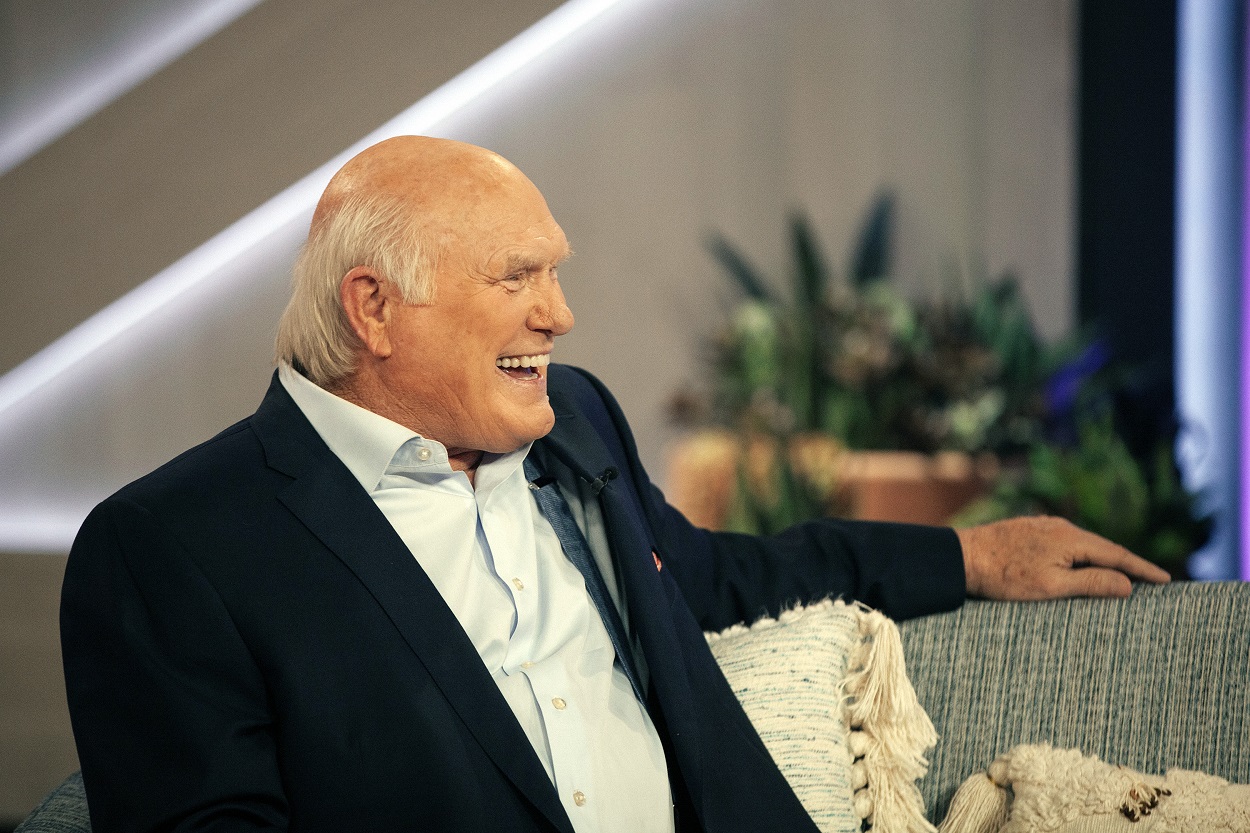 Sportscasting Interview: Terry Bradshaw Picks Super Bowl 56 Winner, Discusses HBO Documentary and Hilarious New Spot With Other Past Champs
Terry Bradshaw discusses his new documentary, his new Super Bowl commercial, and makes his pick for Super Bowl 56 in an interview with Sportscasting.
As part of our Super Bowl coverage leading into Sunday's matchup between the Cincinnati Bengals and Los Angeles Rams at SoFi Stadium, we've spoken to several past champions throughout the week to get their thoughts on the game, including Darren Sproles and the Super Bowl MVP duo of Terrell Davis and Hines Ward. And let's not forget the picks we got from past champions in other sports, including Jack Nicklaus and Mario Andretti, as part of our annual celebrity picks piece. And what better way to cap off the week than a conversation with four-time Super Bowl champion and two-time Super Bowl MVP Terry Bradshaw.
Bradshaw, of course, won his four Super Bowl titles with the Pittsburgh Steelers, throwing for 932 yards and nine touchdowns in those four victories, earning a 112.8 passer rating. Following his 14-year playing career, the Louisiana native was inducted into the Pro Football Hall of Fame in 1989 and has become one of the most popular and successful broadcasters of all time, earning multiple Sports Emmy Awards as a studio analyst for Fox.
Bradshaw has also released several country music albums, appeared in multiple television shows and films, and was recently the subject of a phenomenal, first-person documentary for HBO, Terry Bradshaw: Going Deep. He also recently starred in the new "Road to the Super Bowl" spots for Frito-Lay and PepsiCo Beverages alongside fellow Super Bowl champions Peyton Manning, Eli Manning, Jerome Bettis, and Victor Cruz, which you likely saw during the NFL Playoffs.
We caught up with Mr. Bradshaw this past week to discuss the doc, the fun he had shooting these new spots with other NFL legends, and we certainly made sure to get his pick for Super Bowl 56.
Enjoy.
Sportscasting's interview with four-time Super Bowl champion Terry Bradshaw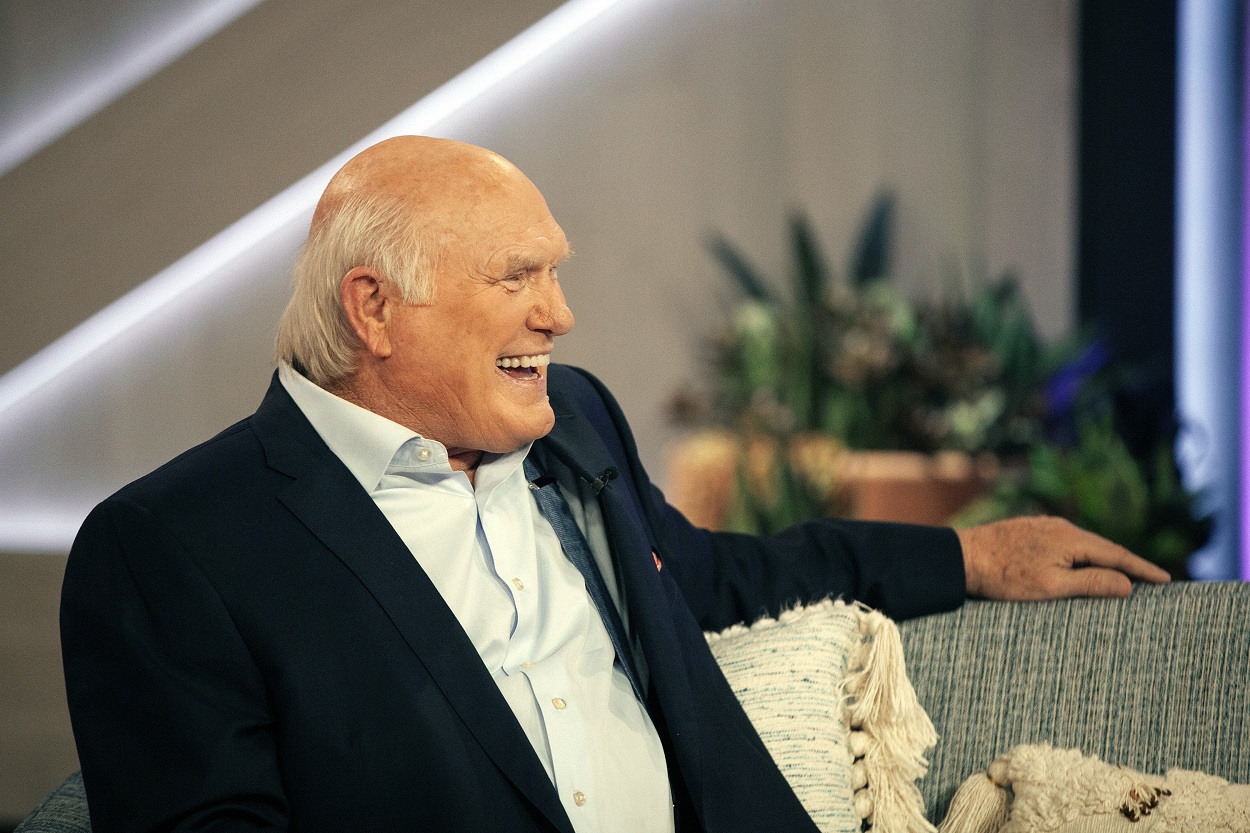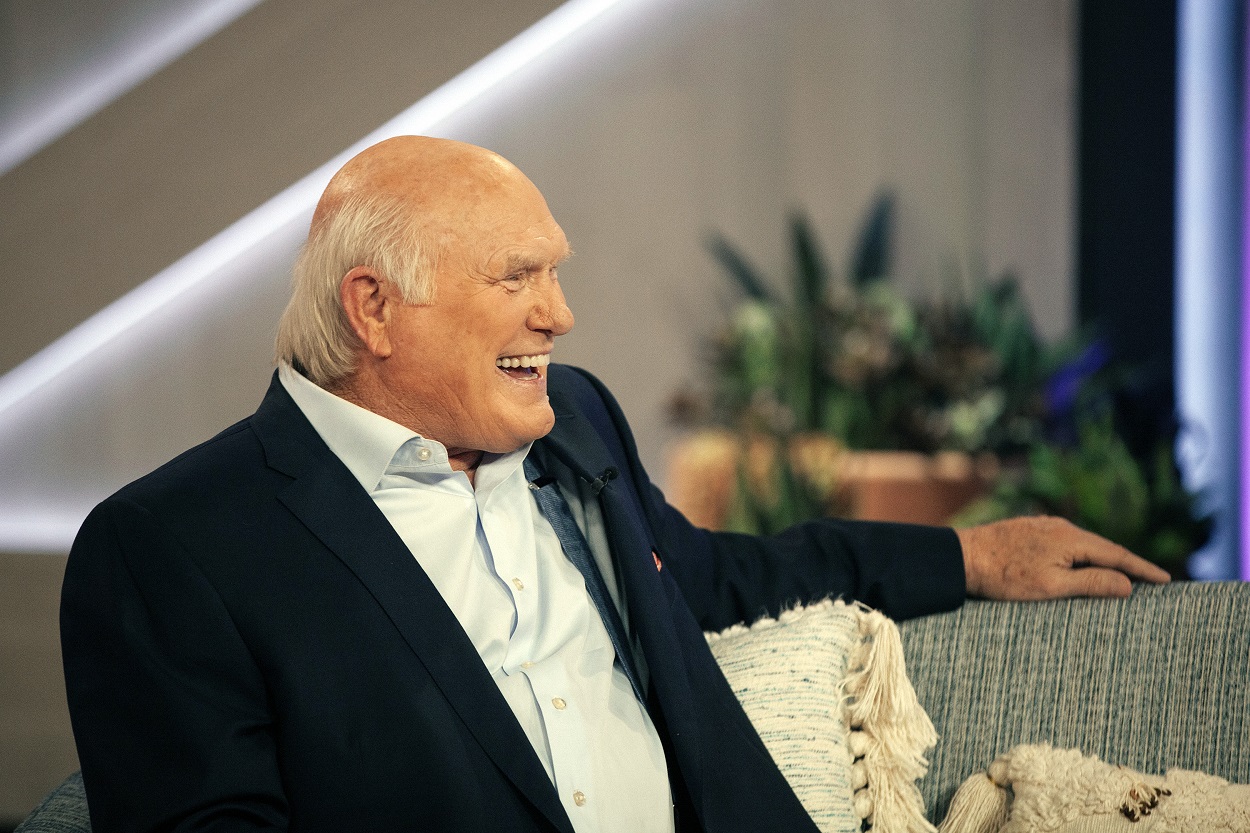 Sportscasting: I got the chance to watch the HBO doc before speaking with you, and it was absolutely fantastic — certainly a different way to shoot a documentary. I thought it came out very nicely, but what did you think of it? Were you pleased with how it turned out?
Terry Bradshaw: I didn't watch it (laughs). You know how it is. Those things make me nervous, and I get uncomfortable because I know I'm being honest, and I don't like to hear that. I don't like to hear myself in that format. My wife watched it, my family, my friends watched it. I just didn't, but maybe one of these days, I will.
I think a lot of it just has to do with the fact that I feel like I'm embarrassing myself. But at the time that I did it, it was something I had to give a lot of thought to because I knew we were going to get into some areas that I didn't really want to. I didn't mind the depression talk, but getting back into the Chuck Noll stuff again was just something I didn't want to open up. But we did, and I'm through with it, and I think it was well-received.
Sportscasting: Yeah, as I said, I thought it came out very nicely. The team that did it should be proud of it, and you should be proud of it for opening up like that on a number of different things.
Terry Bradshaw: Well, thank you for that.
Sportscasting: So let's get into this Super Bowl commercial you did for Frito-Lay and Pepsi. Now, I was lucky enough to get to be able to see some of the behind-the-scenes stuff that the public won't see, and it looked like you guys were having a blast. With Fox, you're around these legends all the time with Howie and Jimmy and Michael and such. What was it like shooting these things with a different group of legends and Super Bowl champs in Peyton, Eli, Jerome Bettis, and Victor Cruz?
Terry Bradshaw: I'll tell you what. These guys are all great, great players, and they all have big personalities. Eli kind of shook me up a little bit. I wasn't expecting him to be as loose as he was. It was something I certainly didn't expect, so therefore I enjoyed it even more. I've been around Jerome. I've shot Pepsi stuff with Jerome before, and I've always enjoyed being with him. I didn't shoot with Peyton. He came in a different day to film. But it's a good spot. It's about the road to the Super Bowl and all about promoting the great brands that Frito-Lay and PepsiCo have. Brands that I enjoy.
I've been doing these commercials for five years now and they just keep dropping me off in there. They have all these young studs, but they've gotta bring in Father Time. And then I'm the one that gets stuck on top of the bus.
Sportscasting: I'll tell you what. The Eli thing was kind of a shock to me too this year with the ManningCast. We've seen Peyton be funny over the years, but to see Eli like that was certainly different.
Terry Bradshaw: You know, coming out of New York and growing up in the Manning family and being serious about the sport of football — the quarterback position especially — it's nice to see his personality come out. You know, all these kids. Cooper Manning's the funniest one of the bunch. Peyton has got a big personality and the commercials he's done are well-written and he does an outstanding job of delivering them.
Sportscasting: So before we get outta here, I've gotta get a pick from you, Terry. Who's winning Super Bowl 56?
Terry Bradshaw: So I'm going to pick the Rams — the Rams winning at home. The Rams bringing in everyone, bringing in Odell Beckham Jr. with Cooper Kupp — Higbee may be out with a knee (he is), but they've got Kendall Blanton, who came up big against the Niners. Their defense is good. I think the way the Rams are set up, the way they're playing at home — it's all set up. If they're going to win a Super Bowl, they're going to win it this year.
But don't underestimate the Bengals. And I think it would be a great story if Cincinnati won this football game. A great story. They're fun to watch.
---
We'd like to thank Mr. Bradshaw for his time and we'd also like to thank our friends at Ketchum for setting things up. Enjoy the Super Bowl, everyone.
Stats courtesy of Pro Football Reference