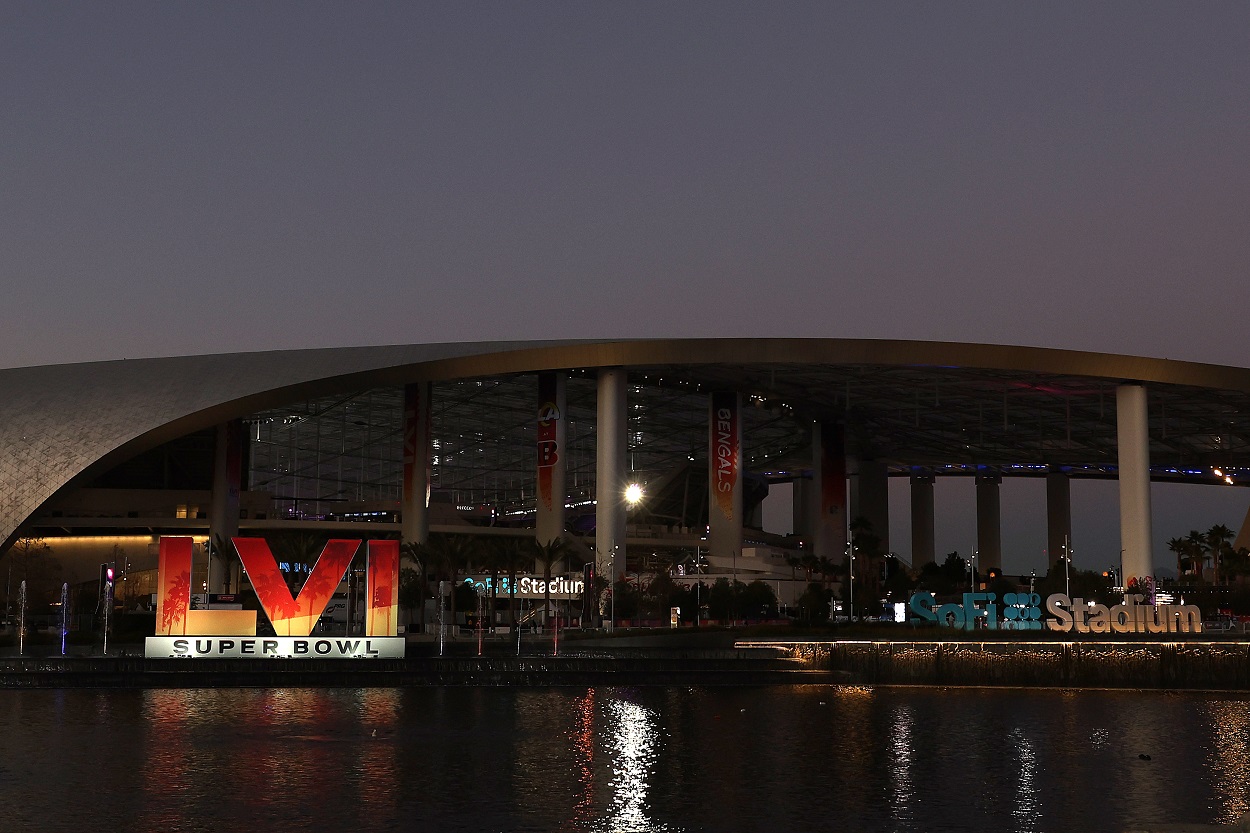 Sportscasting 2022 Super Bowl Staff Picks
Every member of the Sportscasting staff picks the winner of Super Bowl 56 between the Cincinnati Bengals and Los Angeles Rams.
After 272 regular-season games, a dozen postseason matchups, so many of which were phenomenal and came down to the wire, Super Bowl 56 is finally upon us.
For the second straight season, a team will play the title game in its own stadium as the fourth-seeded Los Angeles Rams knocked off the Arizona Cardinals, the defending champion Tampa Bay Buccaneers (retiring Tom Brady), and the San Francisco 49ers to earn the right to play this Super Bowl in the friendly confines of SoFi Stadium.
Lining up across from the Rams, of course, will be the Cincinnati Bengals, who were also the No. 4 seed on their side of the bracket. Following a victory over the Las Vegas Raiders in the Wild Card Round, Cincy then knocked off the top-seeded Tennessee Titans in the Divisional Round and then kept Patrick Mahomes and the Kansas City Chiefs from making a third consecutive Super Bowl appearance with a dramatic overtime victory in the AFC Championship Game.
As we've done throughout this postseason, our NFL writers made their respective picks on who will win this 2022 Super Bowl, but we also decided to get EVERYONE else from the Sportscasting team involved for this affair. We're talking writers, editors, the management staff — the whole gang is here to chime in on this one. So let's get to it.
Enjoy.
2022 Super Bowl: (4)Cincinnati Bengals vs. (4)Los Angeles Rams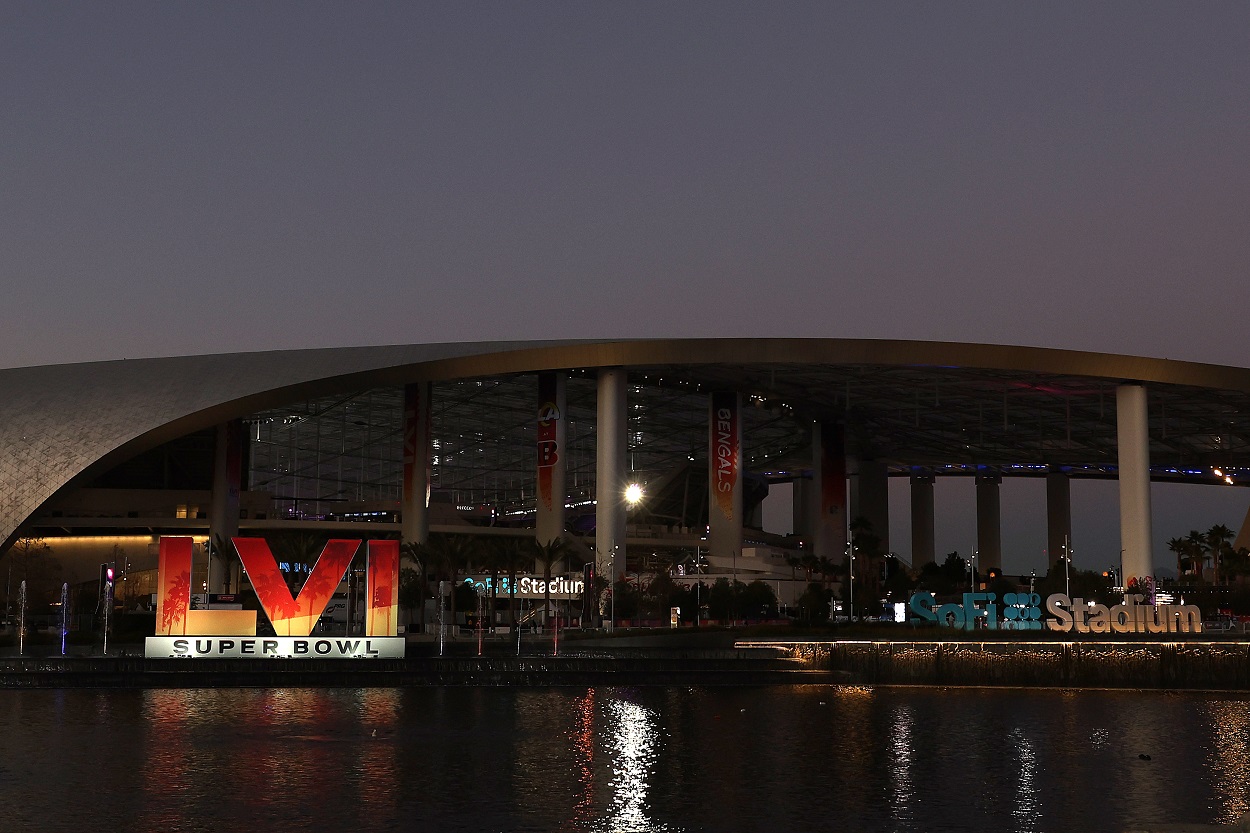 Brandon Austin: Joe Burrow and the Bengals have taken the NFL by storm this season. Their run to the Super Bowl has been impressive, but I think it stops here. 
It's been Super Bowl or bust for the Rams all season. Sean McVay's squad is hitting its stride at the perfect time. I expect a close game, but LA will win the battle in the trenches. Burrow will get very familiar with Aaron Donald and company. Rams get the W at home.
Mike Calendrillo: Joe Cool and the upstart Bengals are a great story, one that is extremely easy to root for. However, the NFL's version of a superteam is exactly where it should be following the additions and stellar performances of Von Miller, Odell Beckham Jr., and even Eric Weddle. Matthew Stafford continues to shake off his negative Detroit moniker, and the Rams defense has yet to truly play up to its potential. 
But when you have this season's most electric offensive weapon in Cooper Kupp, arguably the league's No. 1 shutdown corner in Jalen Ramsey, and a hungry Aaron Donald in search of his long-awaited Super Bowl trophy, betting against the Rams, on their home turf, isn't a wise decision. Rams 35, Bengals 27. 
Tim Crean: If this game is anywhere near as good as the last two rounds of the 2021 NFL playoffs, the real winner will be the fans. As for who will hold up the Lombardi Trophy at the end, I think the game will come down to the last four minutes. At that point, even at just 25 years old, I'll take Joe Burrow over Matthew Stafford with the game on the line any day of the week and twice on Super Bowl Sunday. Bengals win 28-27.
Kyle Dalton: Joe Burrow and Ja'Marr Chase have been here before, albeit in college. They know what it takes to win the "big one." Matthew Stafford is a nice story to see him find success after all those years in Detroit. And yes, the Rams have a talented defense. But sometimes, there's just a team of destiny. This year that team is the Bengals.  
John Denton: With Matthew Stafford on the field and Eminem in the halftime show, this might be as close as Detroit ever gets to a Super Bowl. And imagine telling Cleveland Browns fans before the season that an Ohio team and Odell Beckham Jr. would be in this year's Super Bowl, only to see that it's Bengals vs. Rams. But enough of the jokes. 
The most important strategy in all of football is being able to pressure the quarterback with the front four while dropping seven in coverage. That's how Tampa Bay kept Patrick Mahomes on the run throughout last year's Super Bowl, and that's how the New York Giants beat Tom Brady and the Patriots twice. That's what Aaron Donald, Von Miller, and the Rams will be able to do relentlessly on Sunday. As much as I absolutely marvel at the poise, toughness, and cool of Joe "Brrrrrrr" Burrow, I just don't think he'll be able to stay upright long enough against the Rams. 
LA looks like the better team in every way, but so did Tennessee and Kansas City. My pick: Rams to lead big early and Bengals to threaten the backdoor cover to make the fourth quarter interesting. LA 31, Cincinnati 24  
Jack Dougherty: Don't ask me how the Bengals have made it this far because I have no earthly idea. They've been outgained by their opponent in all three of their playoff games, they continue to have miraculous turnover luck, and they're 3-0 in the postseason despite Joe Burrow throwing only four total touchdown passes along the way. 
This is the week Cincinnati's below-average offensive line gets exposed by Aaron Donald, Von Miller, and company as Matthew Stafford protects the ball enough to grind out a victory. 26-20 Rams.
Jake Elman: The Rams look like a team of destiny, which clearly means Joe Burrow and the Cincinnati Bengals are winning Super Bowl 56. I would suggest Tyler Boyd for Super Bowl MVP, but I saw the voting process up close in 2020, and Burrow is almost certainly a lock. I'll take Cincinnati winning 31-20.
David Esser: I picked against Joe Burrow and the Bengals last round. I refuse to make that mistake again. The Rams undoubtedly have the better team on paper. Von Miller, Aaron Donald, Jalen Ramsey, Cooper Kupp, and Matthew Stafford are all legit. However, there's just something special about these Bengals. Burrow has some serious magic going on.
Martin Fenn: On paper, this is LA's matchup to lose. It has a clear advantage with the defensive front seven against a lackluster Bengals offensive line. Matthew Stafford, Cooper Kupp, and Odell Beckham Jr. should feast against a suspect Cincinnati secondary even if the Rams could again struggle to establish the run. Not to mention, LA is playing on home turf at SoFi.
But there's something about Cincy's moxie. The Bengals are a far greater test for the Rams than the 49ers because they can stretch LA's secondary with their verticality. It could come down to a few big plays at crucial junctures. My guess is the Bengals play with nothing to lose and pass around the Lombardi Trophy when the evening ends. Bengals 31, Rams 27.
Adam Fromal: Joe Burrow has already entered uncharted territory as a No. 1 pick playing in the Super Bowl just two years into his NFL career, and discounting his chances after such a staggeringly quick rise to prominence would be foolish. That's doubly true with weapons such as Ja'Marr Chase, Tyler Boyd, Tee Higgins, and Joe Mixon at his disposal. 
But the offensive line has lived up to the "offensive" part of its name multiple times during a stellar regular season and edge-of-your-seat postseason run (see: nine sacks allowed to a middling Tennesee Titans unit), and it hasn't faced anything like the terrifying trenches of the Los Angeles Rams, helmed by human wrecking ball Aaron Donald and the havoc-wreaking, edge-rushing duo of Leonard Floyd and Von Miller. That alone swings the odds heavily in LA's favor and should help Matthew Stafford continue to rewrite his career narrative with a touchdown pass apiece to Cooper Kupp and Odell Beckham Jr. en route to a Super Bowl MVP trophy and a 27-20 victory. 
Bob Garcia: The quarterback storylines are there with Joe Burrow looking to give the Bengals their first Super Bowl win. Meanwhile, Matthew Stafford has the chance to put the cherry on the top of his incredible first season with the Rams. 
The game could become decided in the trenches as the Bengals' offensive line could have plenty of issues against the Rams' dangerous pass rush. The question will be whether O-line can provide Burrow with enough time to get the ball down the field to his explosive playmakers. 
Up to this point, Stafford has a legacy-defining game ahead that could change the narrative around his career. He has shown he can handle the massive pressure that comes with playoff football. It's extremely difficult to bet against Burrow, given what he's shown in his first postseason go-around, but Super Bowl 56 is the Rams' game to lose at their home stadium. 
Rams 28 – Bengals 20. 
Jeff Goldberg: Trying to figure out where the edge lies in this matchup feels like a fool's errand. Does the fearsome Rams defense have the edge over Joe Burrow? Can the Bengals shut down Matthew Stafford and Cooper Kupp like they did Patrick Mahomes and Tyreek Hill after spotting the Chiefs the big early lead? 
I feel like this game plays out similar to another Rams Super Bowl facing a second-year quarterback with a magic touch. That game in 2002 came down to a walk-off field goal by Adam Vinatieri. This one is going to come down to an Evan McPherson kick that breaks Vinatieri's record for most field goals in one postseason. Bengals 30, Rams 28 in a classic.
Andrew Hanlon: Joe Burrow has proved everybody wrong, every step of the way, for an entire season and won a national championship at LSU. He's currently proving everybody wrong every step of the way and is now playing for a Super Bowl championship. Why would I pick against him?
Jeff Hawkins: What a slap in the face to the Ford family. Please sell the Lions! If not for the ownership mishaps, Matthew Stafford would have multiple Super Bowl rings by now. It's Stafford's time. The Rams invested heavily for this Super Bowl and will be in financial and draft-pick binds for years, but they get this one. Rams 30, Bengals 17.
Joe Kozlowski: I'm picking the Rams for two non-football-related reasons. First, I hope their success shows Stan Kroenke the value of going all-in on talent and inspires him to buy Arsenal at least one striker and an extra midfielder in the summer. Secondly, I want Mike Francesa to have to wrap his mind around Odell Beckham Jr. winning a Super Bowl.
On the NFL side of things, though, I always defer to talent. Joe Burrow is certainly capable of magic and deserves all the credit in the world for his sophomore season, but the Rams have the better squad from top to bottom. Whether on offense or defense, there are enough game-changers that someone will step up and make a play.
As Stan Fischler would say, "Talent will win out." Rams 35, Bengals 28.
Andrew Kulha: Joe Burrow has so much swagger I almost expect that he'll beat the Rams all by himself. His chain game is no joke, and no, they're not fake. With that said, I feel that a game of this magnitude comes down to small intangibles and details, and the Rams do have experience on their side. 
This will be Sean McVay's second Super Bowl appearance in his first five seasons as a head coach, which is incredible. He lost to Bill Belichick the last time around, who had a bit of experience going for him. This time, with Zac Taylor and the Bengals on the other sideline, I believe the Rams will be a bit more composed, and that will help them come away with a win. Rams 31, Bengals 23.  
John Moriello: The Rams understand their window is short because the effect of surrendering all those draft picks is about to kick in. The Bengals have had two weeks to think about how it makes almost no sense for them to arrive this quickly. Matthew Stafford won't win the game for LA, but he won't lose it, either. The Rams will ride patience and defense to a 24-13 victory.
Luke Norris: You know, there's so much talk of how the Rams have an advantage because they're playing at home. But it's not as if they've been invincible at SoFi Stadium this year. Sure, they won twice at home this postseason, but they were only 5-3 there during the regular season. And it's not as if they'll truly be the home team — let's get real, they're really never that anyway if you listen to the crowd during their games.
Look, everything is lined up for the Rams to win this game. And a ton of great stories would come out of it with Stafford, OBJ, Aaron Donald, and such. But those Bengals are just so damn hot right now. Plus, my daughters love cats, and my wife is a 49ers fan, so I'd likely have a lot of females yelling at me if I go with LA. And I can't have that, so we're gonna roll with Cincy here. 
Jason Rossi: The Rams have a superstar roster with Matthew Stafford, Aaron Donald, Jalen Ramsey, Odell Beckham Jr., and Von Miller. Joe Burrow, Ja'Marr Chase, and the Bengals are playing with house money. The world expects the Rams to win, especially since they're playing at home, and the weight of those expectations will prove to be too much. A late Evan McPherson field goal lifts the Who Dey crew to a 24-23 win. Either that or the Rams sack Burrow 17 times and win 49-10.
Mike Thomas: I hope I'm wrong here, but I think the Rams' defensive front is the difference in this one. Bengals quarterback Joe Burrow is cool and has a ton of weapons at his disposal, but I envision him running for his life most of the game. The Rams offense will be led by a big-time receiver, and it won't be Cooper Kupp. Odell Beckham Jr. will be Super Bowl MVP in a 31-13 win.
Tim van Straten: Just in case you needed a brief recap, here's what the Bengals have been able to accomplish over a three-week span. Joe Burrow and company gave the city its first playoff victory since 1991, toppled the AFC's No. 1 seed, then defeated the great Patrick Mahomes in Kansas City. Now, Cincinnati is facing a star-powered Rams squad playing in its state-of-the-art Hollywood home. 
The Bengals have defied the odds all postseason. They have one more miracle left in them. Bengals 24, Rams 20.
Matt Wadleigh: I've picked against the Bengals for two straight weeks. I also picked against the Rams for two straight weeks. Therefore, I have no idea what to do. 
However, the Rams feel like a team of destiny. From Von Miller to OBJ to Cooper Kupp's magical season to Matthew Stafford, and playing in their own stadium, it feels like the Rams' year. Joe Burrow and the Bengals make it interesting, but Aaron Donald and the talented LA defense get it done. Rams 33, Bengals 27 in overtime on a Cooper Kupp walk-off. 
Phil Watson: When in doubt, go with the guy without a big-game loss on his resume. Joe Burrow and the Bengals find a way on a walk-off kick by Evan McPherson for a 23-20 win. It's how they roll.
Josh Wilson: I toiled between the Rams and the Bengals for days after the matchup was set. I'm going with the Bengals because Joe Burrow is the more prolific quarterback, and just two years into his career, he's clearly ready and able to perform at the highest level. Aaron Donald and crew will make things tough, but Burrow has already proved you can sack him close to 10 times in a game, and you still aren't going to beat him.
Bengals 28, Rams 17.
David Wysong: I'm from the great city of Cincinnati, Ohio, so I'm afraid of what would happen to me if I were to pick against the Bengals. 
Joe Burrow has become the king of this town, and he has continued to prove he's the real deal throughout this entire season. Between his epic College Football Playoff run at LSU and his first three playoff games with the Bengals, he's undefeated in his last five win-or-go-home games. It's hard to bet against that man, especially with the incredible weapons he has in Ja'Marr Chase, Tee Higgins, Tyler Boyd, and Joe Mixon. I'm taking Cincy over LA, 27-24.