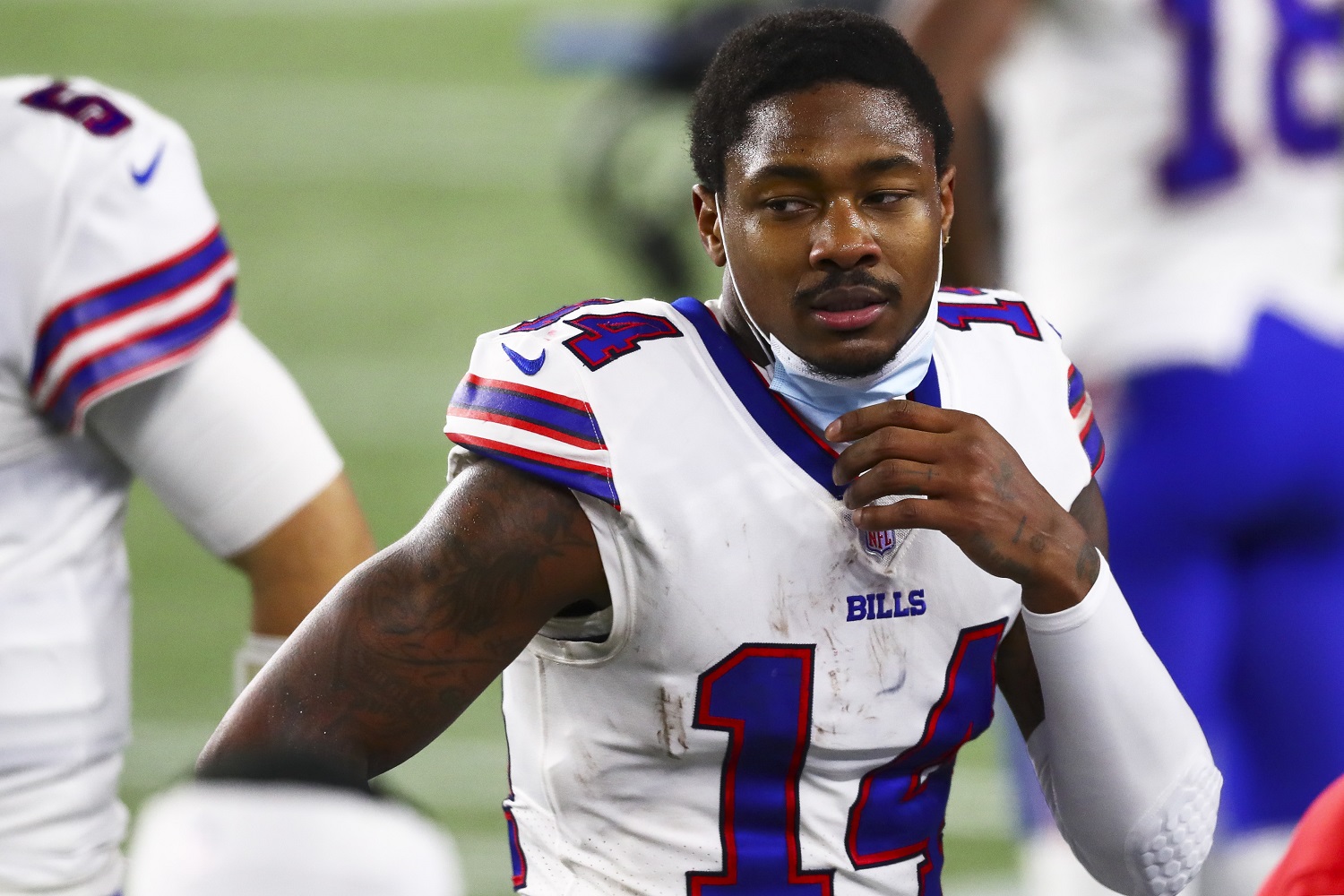 Josh Allen Made Stefon Diggs a Changed Man, the Buffalo Bills Receiver Says
Stefon Diggs says Buffalo Bills quarterback Josh Allen has changed the way that the receiver goes about doing his job on the field.
Five years of data from his days with the Minnesota Vikings confirmed that Stefon Diggs knew what he was doing on NFL fields. Still, Buffalo Bills quarterback Josh Allen brought a different dimension to the receiver's game in 2020. It's how the pair formed a dynamic combination for a rising AFC power.
Stefon Diggs is a special wide receiver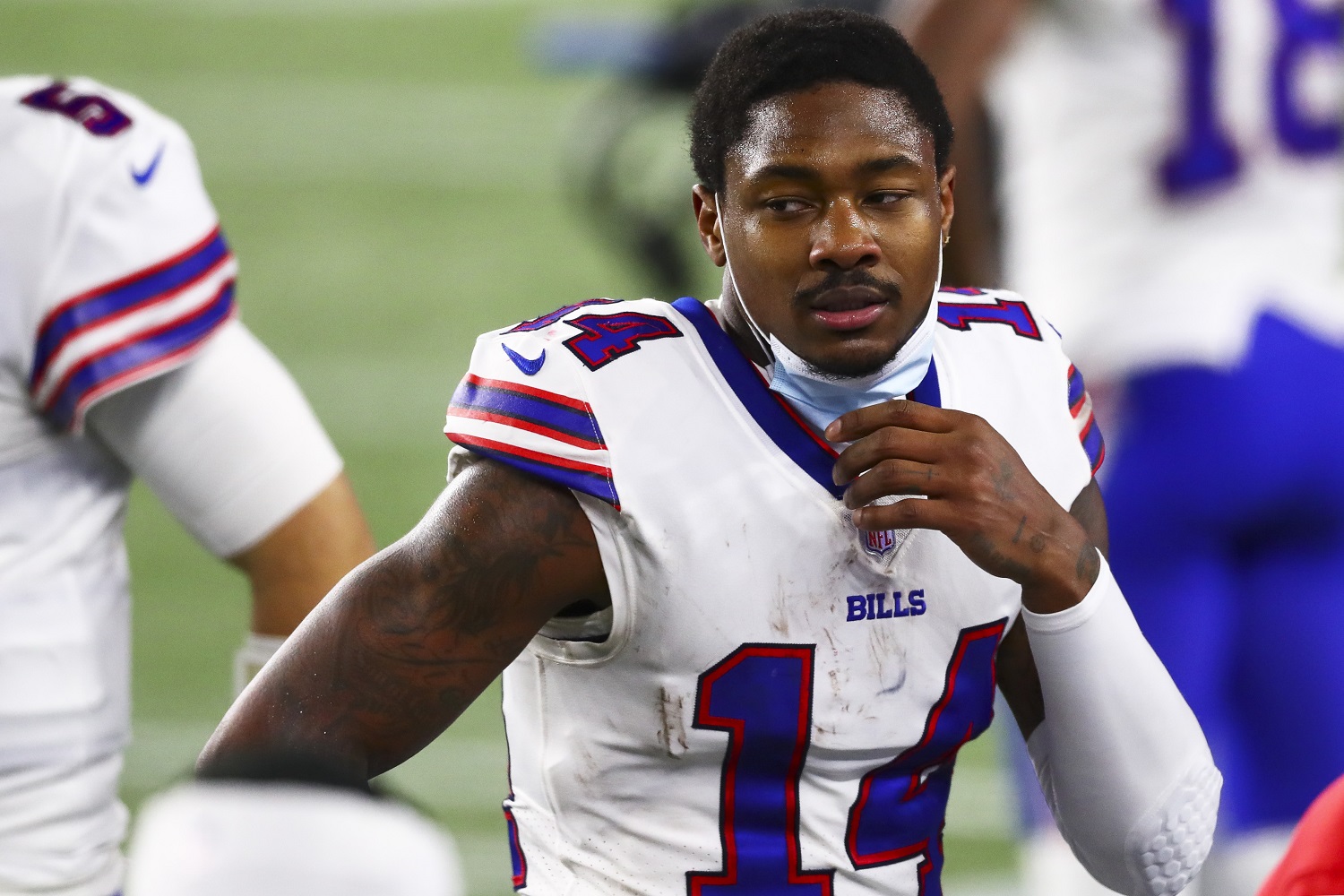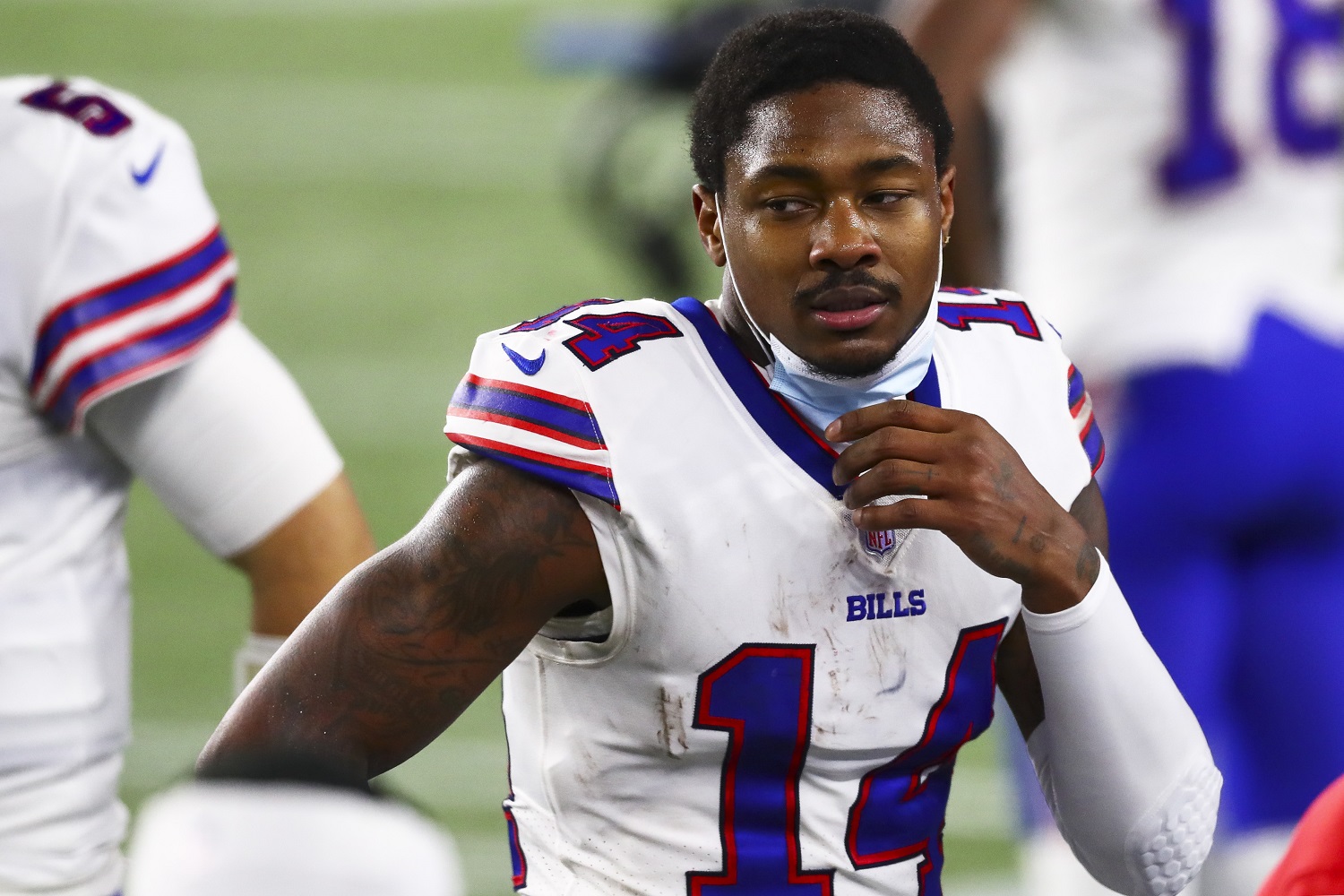 The Vikings hit the jackpot when they snared Diggs in the fifth round of the 2015 NFL draft. He caught 52 balls for 720 yards in nine rookie starts and only got better from there. His numbers through four seasons were 302 receptions at an average of 11.6 yards a pop, with 24 touchdowns and just two fumbles.
His fifth season in Minnesota was a letdown. With Vikings coach Mike Zimmer determined to make the offense more run-centric with Dalvin Cook, Diggs dropped down to just 63 receptions and six touchdowns.
The frustration was too much for Diggs, and the receiver made it known he wanted out. So, the Vikings accommodated him by working a trade with the Bills. Minnesota accepted a bundle of draft picks, one of which allowed them to draft Justin Jefferson, but Buffalo landed a sure-handed playmaker.
Diggs' debut season in Buffalo was all the Bills hoped for and more. His 127 catches and 1,535 yards led the league, but that was only half his impact on a team that improved from 10-6 to 13-3, making it to the AFC championship game. With defenses forced to focus on Diggs, Cole Beasley made 82 catches, and Gabriel Davis (35 catches) and Isaiah McKenzie (30) stepped up, too.
With Allen and Diggs atop the marquee, Buffalo's offense is likely to continue clicking for the foreseeable future.
Diggs says Allen has made him a changed man on the field
NFL observers understandably point to the change of scenery as allowing Diggs to reach a new level. The Bills' pass-first approach definitely matters, and Allen is almost certainly a better quarterback than Kirk Cousins at this juncture.
However, Diggs sat down for a lengthy interview with Modern Luxury DC Magazine to explain that Allen's mindset meant more than the quarterback's mechanics in bringing him to a new level.
"I like to buy into a process, and I want to blend in as much as I can and let my play stand out. This is going to sound crazy, but I'm a by-the-book guy," Diggs said. "Josh will just look at me and say, 'Stef, just get open and catch the ball. I really don't care what you do before that.' And that's hard to hear because I'm so used to timing routes and doing things in a certain type of way.
"But this is where the creativity comes in. I can mix things up a little bit, and the quarterback trusts me. The only way you can build that trust is by making plays."
'Wing it and fling it' worked for the Bills in 2020
Allen's approach makes sense given his tools. At 6-foot-5 and 235 pounds, Allen doesn't make for an easy takedown in the pocket, and he has a big arm. He can shake off tacklers and extend plays. If the pass pattern has already run its course and receivers are improvising, he'll find them and fire away regardless of how long the throw needs to be.
Diggs caught his share of balls under those circumstances and looks forward to making even more plays in 2021. The Bills' first trip to the AFC title game since 1993 was satisfying, but it wasn't enough.
"I haven't reached the mountain top yet," Diggs said. "I always aim high. I want five Super Bowl rings."
All stats courtesy of Pro Football Reference.