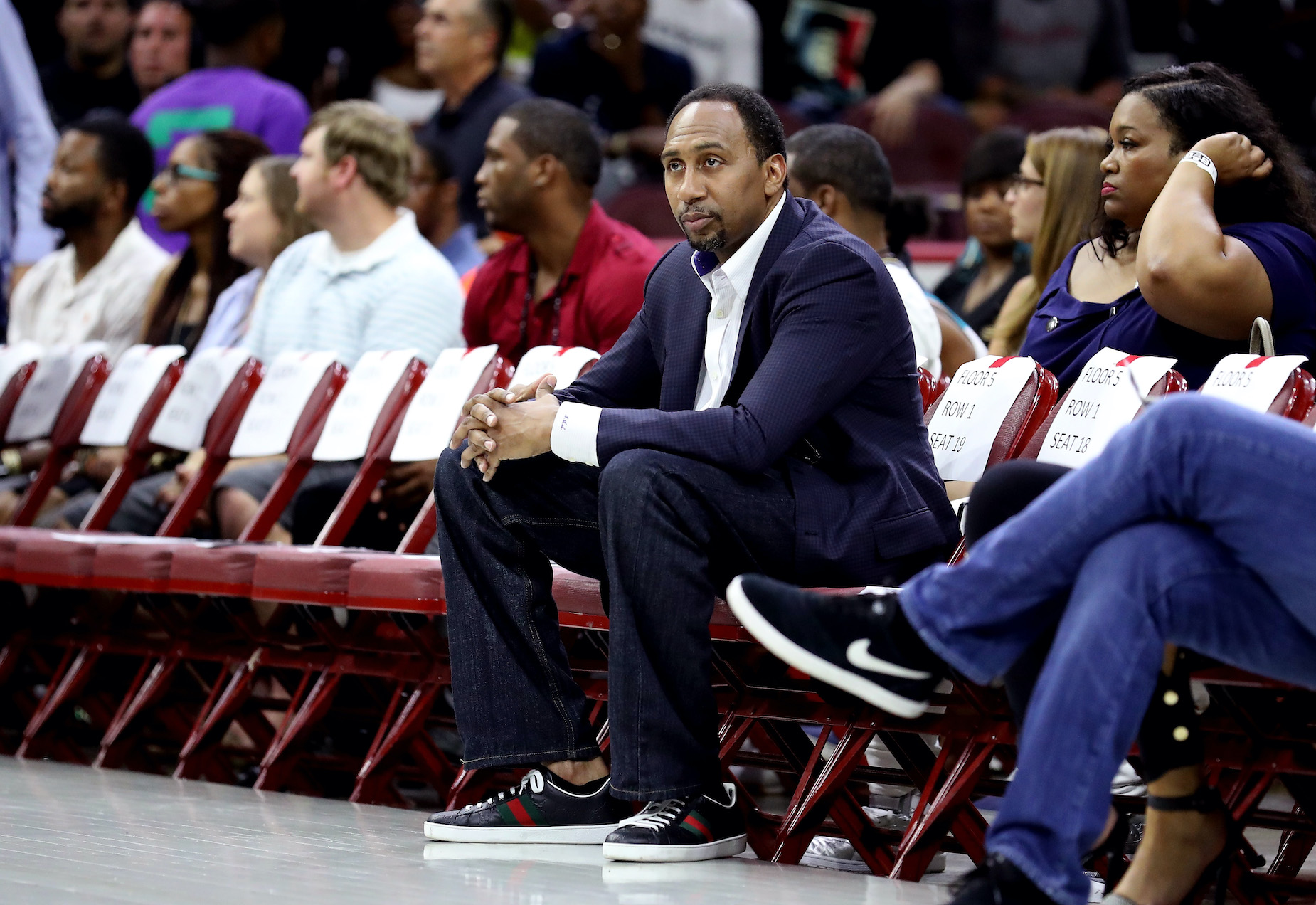 Stephen A. Smith's $16 Million Media Career Started With a Lie About a Free Lunch
As the cliche says, there's no such thing as a free lunch. Stephen A. Smith, however, got something even better.
Whether you love him or hate him, Stephen A. Smith is a major part of the modern sports media landscape. Beyond that fame, the New York City native has also accumulated a nice fortune over the years; his net worth clocks in at an estimated $16 million. Long before he ever hit ESPN, though, Stephen A. got his start in much more humble circumstances.
During college, one of Stephen A. Smith's professors invited him out for lunch. While that offer turned out to be a lie, it did contain a massive silver lining.
Stephen A. Smith is a sports media veteran
These days, it's easy to write Stephen A. Smith off as a talking head who simply appears on your TV screen and yells for the sake of yelling. Long before he ever locked horns with Skip Bayless, though, Smith had built up quite the resume.
After attending high school in New York City, Stephen A. headed south to enroll at Winston-Salem University. While he had earned himself a basketball scholarship, an injury limited his time on the court. Fate, however, had something else in mind.
Smith started writing, working at the school newspaper and scoring a job at the Winston-Salem Journal; he'd also work for the Greensboro Record and the New York Daily News before landing at the Philadelphia Inquirer. In the city of Brotherly Love, his star started to rise. He became a columnist and eventually began appearing on radio and television shows.
While there have been some issues over the years—Smith was demoted at the Inquirer and has made some controversial comments on the air—he's still a major part of the modern media landscape. No matter how you feel about him, just about every sports fan knows Stephen A. Smith.
It all started with the promise of a free lunch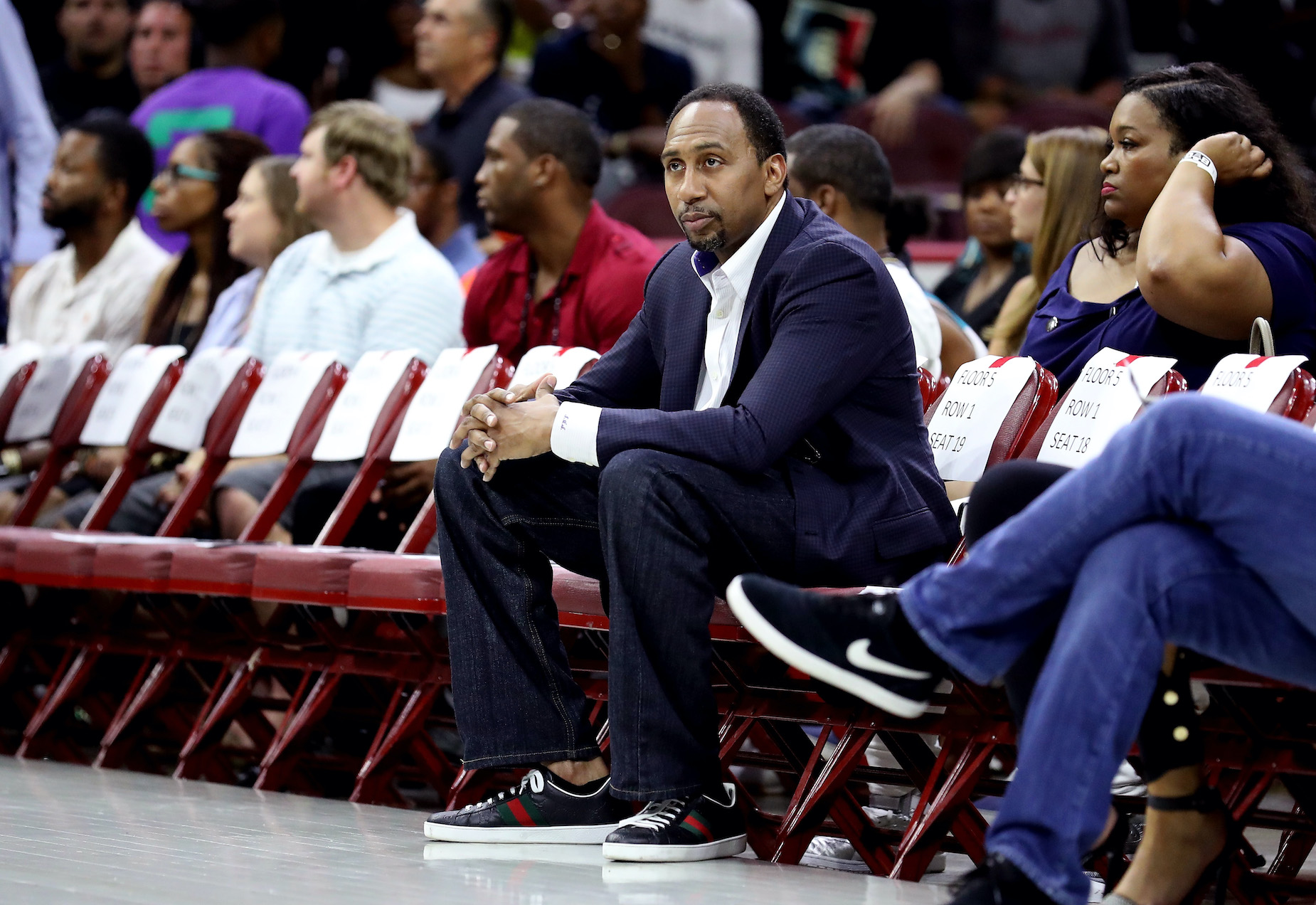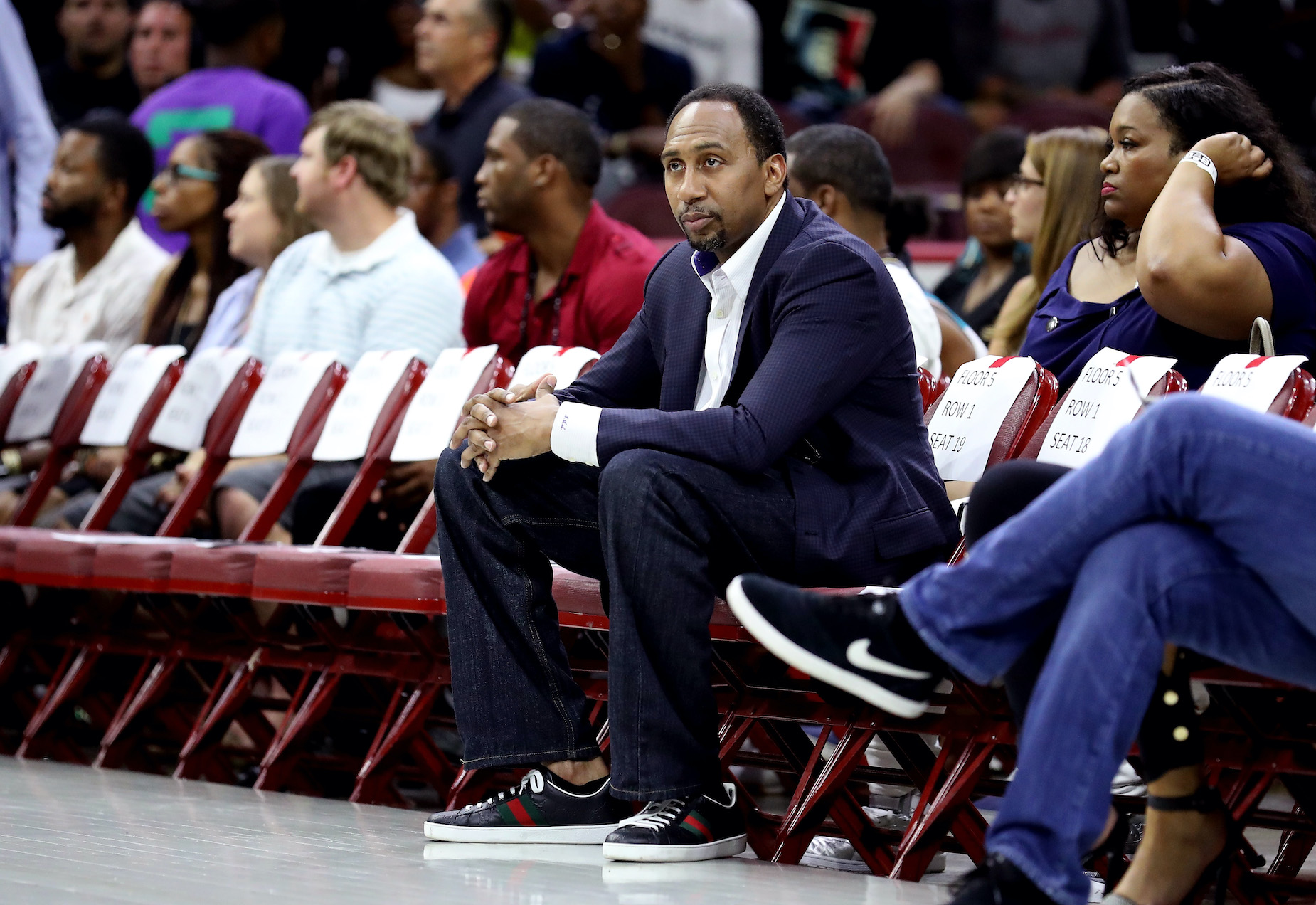 As the old cliche says, there's no such thing as a free lunch. While that proved to be true for Stephen A. Smith during his time in college, everything still worked out for the young reporter.
"I had a critical and persuasive writing class and a professor named John Gates," Smith explained, according to the Shirly Povich Center for Sports Journalism's 'Still No Cheering in the Press Box' project. "He was the editorial page editor for the Winston-Salem Journal in North Carolina, and he was the professor of our class. He looked at me, and he said, 'You are a natural-born sports writer.' … I loved speaking far more than I love writing. It was him that convinced me that I could do this from a writing standpoint."
One day, Gates told Stephen A. that he wanted to take him out for lunch. The student, however, ended up getting much more than he bargained for.
"And when I met him on campus for him to take me out to lunch, unbeknownst to me, he was driving me straight to the Winston-Salem newspaper and taking me directly to the office of the sports editor," Smith continued. "That sports editor shook my hand, talked to me literally for five minutes, and he said, 'So when can you start?' And I said, 'What?' He said, 'I got a job for you here as a clerk, when can you start?' I said, 'I can start right now.' He said, 'See you at 7:00 tonight.' And that is when it all started."
These days, Stephen A. Smith's salary and net worth mean he's more than capable of picking up the tab
All those years ago, Stephen A. Smith failed to get a free lunch. In the end, though, everything worked out pretty well; just look at his salary and net worth.
Although Smith isn't universally beloved by sports fans, he's carved out a niche and made himself a valuable member of ESPN's roster. At the tail end of 2019, he inked a contract extension that reportedly pays out roughly $8 million per year; since then, Stephen A.'s has taken on an even larger role with his own show on ESPN+.
Smith's overall net worth is also estimated at around $16 million, and, based on what we've seen of the sports media landscape, it's hard to imagine that decreasing anytime soon. Given the current arms race, someone, whether it's ESPN or not, will pay whatever it takes to bring the New York-native aboard and have him draw eyeballs to their product.
If nothing else, Stephen A. Smith should be capable of picking up the tab whenever it's time to go to lunch.