Ben Simmons Has No Use for Stephen A. Smith and the Rest of TV's Talking Heads
Philadelphia 76ers guard Ben Simmons dismisses the opinions of TV pundits like Stephen A. Smith of ESPN even though he knows more than most about basketball.
Do not measure Ben Simmons' contribution to the Philadelphia 76ers by his statistics. And absolutely, positively don't be swayed by the pundits' opinion of his ability on the floor and value to the team.
Simmons' numbers are down slightly across the board from his previous three NBA seasons, but the 6-foot-11 guard remains an imposing figure for the 76ers and doesn't need validation from Stephen A. Smith or the other TV pundits to know he's getting the job done in what could be a long-awaited championship season.
Ben Simmons has been a consistent NBA performer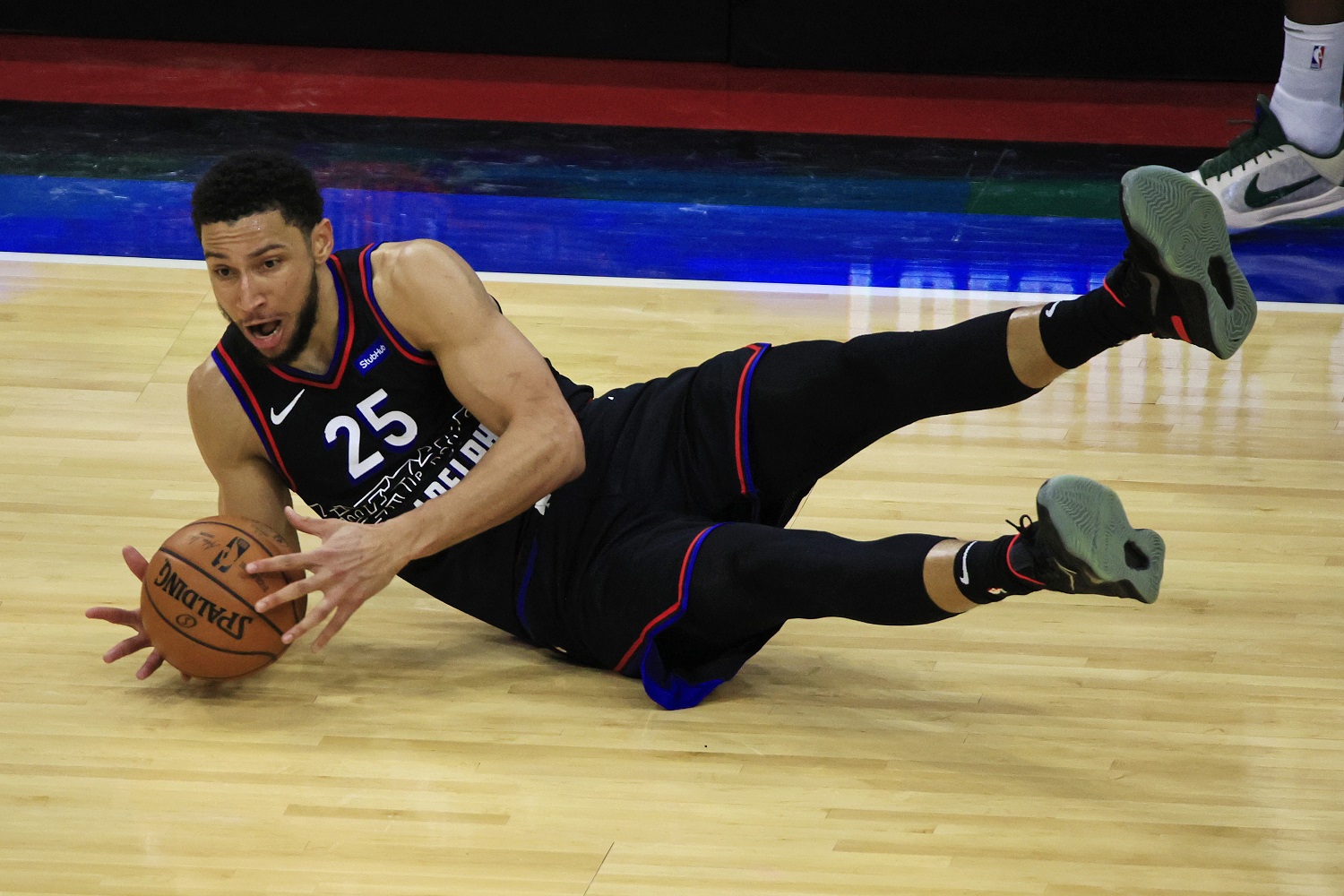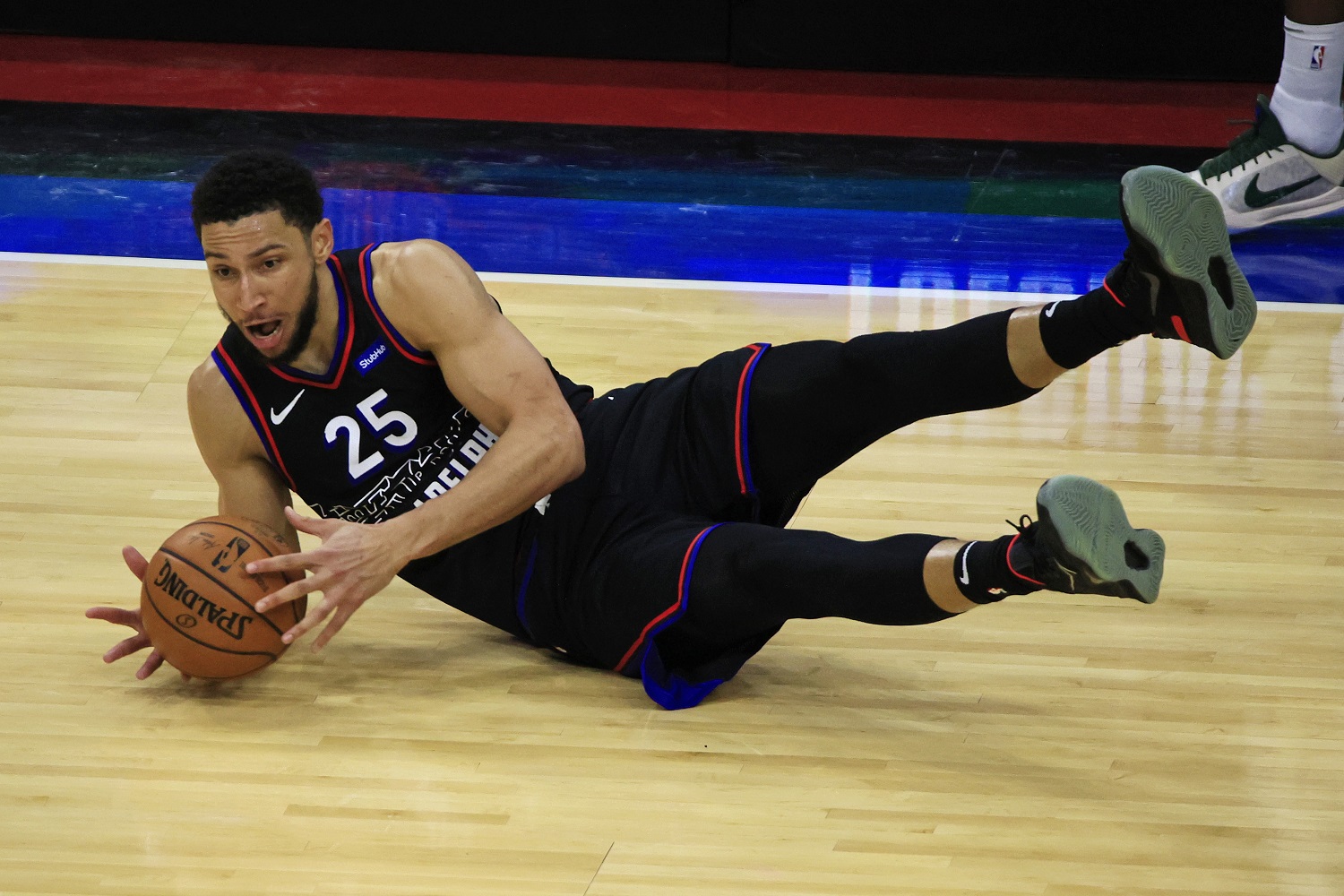 Stephen Curry buried the Philadelphia 76ers on April 19, going off for 49 points in the Golden State Warriors' 107-96 victory. Given the way Curry has been playing this month, it's questionable whether anyone could have stopped him. However, the 76ers were shorthanded; Simmons sat due to illness.
It was the first game Simmons had missed in a month and his ninth DNP of the season. The Sixers are 5-4 without him. For the season, Simmons is averaging 14.8 points, 7.1 assists, and 7.6 rebounds. He's shooting 54.5% from the field and 61.5% from the free-throw line.
It's Simmons' fourth NBA season. The No. 1 pick of the 2016 NBA draft lost his first pro season to a fractured bone in his right foot. He's been durable since, averaging 16.1 points and 7.8 assists for his career.
Three months short of his 25th birthday, he seemingly has a decade or more remaining in his NBA career.
Philadelphia 76ers fans have been waiting for this
The Philadelphia 76ers won a total of 75 games over four years beginning with the 2012-13 season, and their fans were told to trust the process. With a team built around Simmons and Joel Embiid, Philadelphia is now headed to its fourth straight postseason appearance — and potentially its first division title since 2001.
Still, there are skeptics, especially since the Brooklyn Nets have assembled an all-star team featuring Kevin Durant, James Harden, and Kyrie Irving.
Last month, a reporter for a network affiliate in Washington, D.C., opined that Simmons is overrated. Simmons responded by calling the reporter "a casual."
"I scrolled through his Instagram, saw who he was," Simmons said, according to NBC Sports. "It is what is. He's a 5-foot-5 commentator for the Wizards, man. I can't give it too much attention."
Ben Simmons doesn't care much for ESPN, either
The way Ben Simmons sized up the local announcer who referred to him as overrated suggests that he pays attention to who pays attention to the NBA. That doesn't mean, however, that the opinion of the "experts" carries any weight with him.
"They think they know something soooo well," Simmons said in a recent GQ interview. "And this guy thinks he knows basketball sooo well. And that may be because he watches the games but does he really know the game? Did he grow up playing the game? Has he been in different situations, has he run the point guard position, has he played at this level?"
He believes that type of analyst is swayed by numbers while failing to see the big picture. Even if Simmons' stats are down ever-so-slightly from a year ago, the Philadelphia 76ers are atop the NBA's Eastern Conference through April 20.
"If I was doing something completely wrong, I don't think we'd be in this position," he said.
Simmons values the opinions of his coaches and teammates over that of pundits and wannabe analysts. He claims to generally avoid social media, and he also has no use on his TV for the daytime screech-fests on cable sports channels like ESPN.
"There's no SportsCenter, unless it's a game going on or something like that," Simmons said. "There's no Stephen A. [Smith]. There's none of that."
All stats courtesy of Basketball Reference.