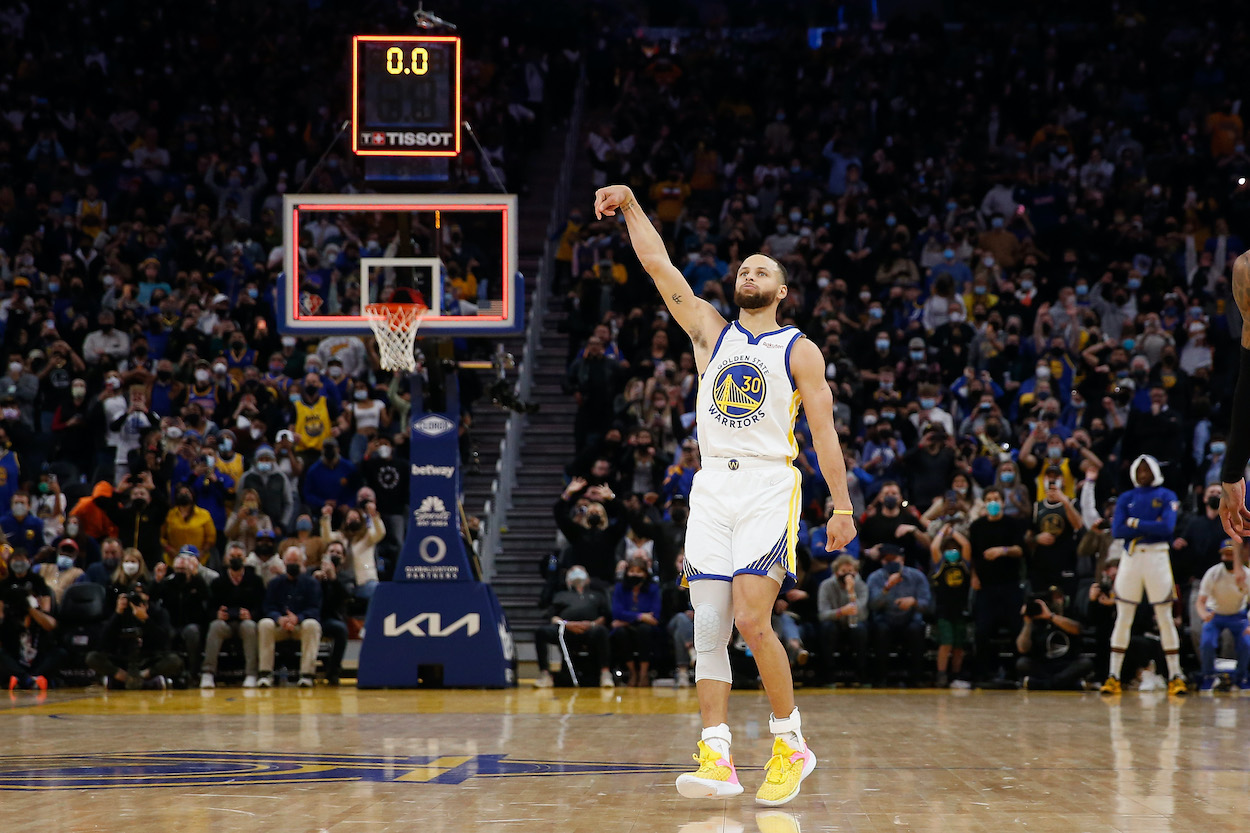 Stephen Curry Just Drilled His First Game-Winning Buzzer Beater, so Why Was He so Disappointed After the Game?: 'It's Frustrating'
Stephen Curry couldn't hide his frustration after making the first buzzer-beating game-winner of his NBA career.
Stephen Curry has three championship rings and holds multiple NBA records, but he just recorded a rare first with his late-game heroics this weekend. On Saturday night, Curry drained a game-winning buzzer beater for the first time in his 13-year career, but all he wanted to talk about afterward was his "frustrating" shooting struggles and how he has to improve.
Stephen Curry drills game-winning buzzer beater for the first time
Curry has achieved many great accomplishments in the NBA, but he never once made a game-winning shot at the buzzer throughout his 13 years with the Golden State Warriors.
Until now.
On Saturday night, with the Warriors tied up with the Houston Rockets and time winding down, Curry drilled a step-back jumper as the buzzer sounded to give Golden State the 105-103 win.
"It's just how the game kind of goes," Curry told reporters after the game, per ESPN. "I hit some shots .1, .4, one second, whatever it is, big shots. But it's a different feeling when it's a walk-off. It's good to know what that feels like finally."
The last-second win kept the Warriors from losing back-to-back games for just the second time all season, but they're still 3.5 games back of the Phoenix Suns for the No. 1 seed in the Western Conference.
Curry is still frustrated by his recent shooting woes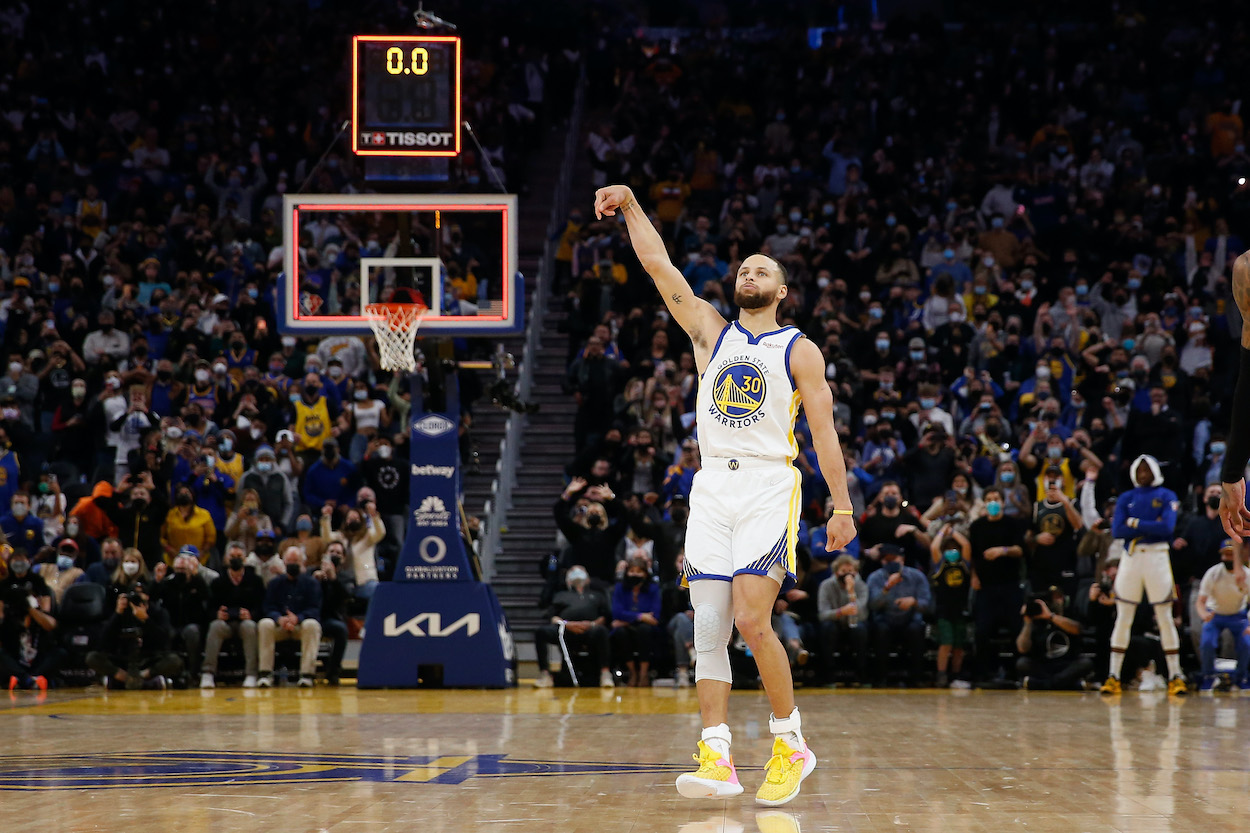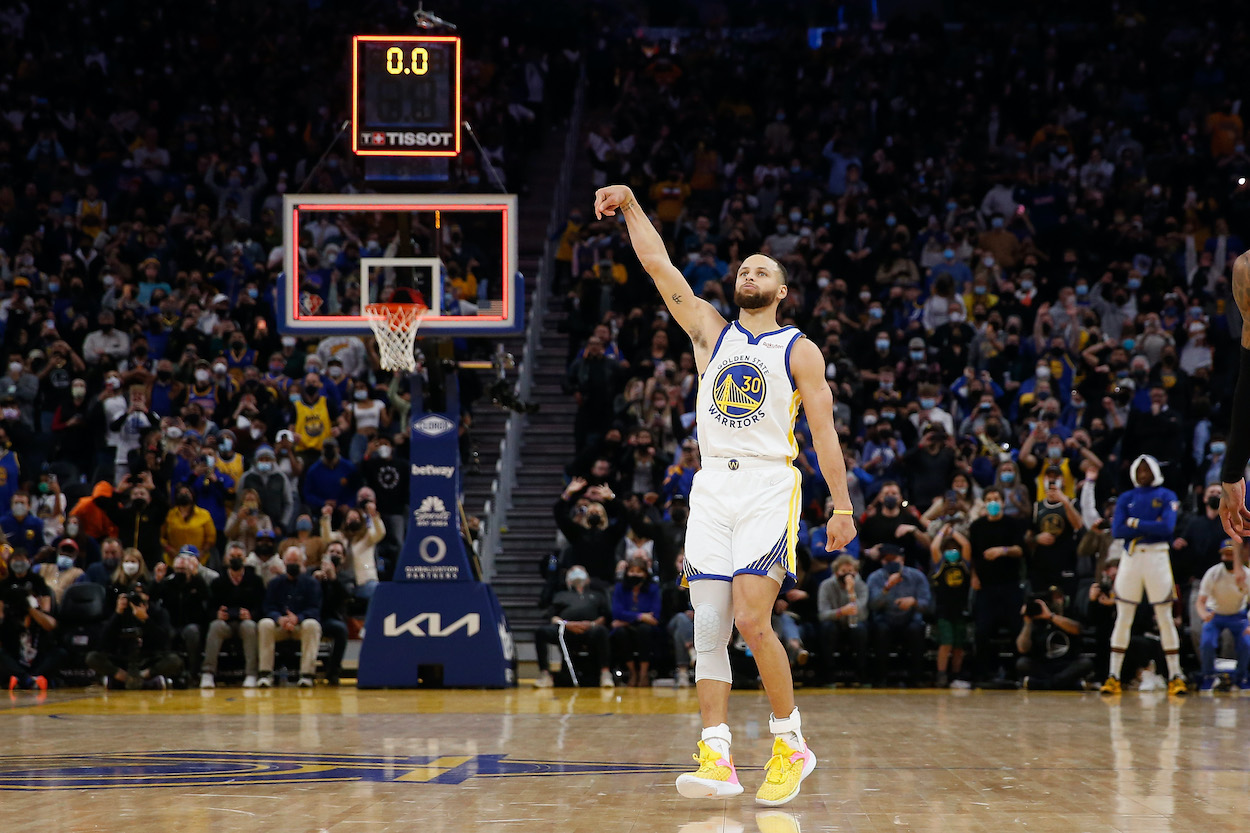 Curry may have just had his most heroic play as a pro, but he's still been struggling to shoot the ball for some time now. The Warriors superstar went just 6-for-21 from the field and 4-for-13 from three on Saturday night, and he's shooting a career-worst 38.4% from deep this season.
So, after his game-winner, Curry vowed to fix his shooting woes.
"I know I got to shoot the ball better," Curry said. "I want to shoot it better, and I'm gonna shoot it better. … I obsess over the shooting numbers because that's what I do and that's what I work on. When you don't reach those levels, it's frustrating."
"It's the standard I hold myself to," he continued. "I know I can do it and sustain it. That's the challenge, I guess, is to be aware of it, continue to be aggressive. Understand there is a lot of season left and it's about peaking at the right time. But I do obsess over that stuff because it's your craft."
Despite his rough shooting numbers this year, Curry is still the greatest shooter to ever live, and no slump is going to stop him from firing up every open shot.
Don't expect Curry to stop shooting
Many players take their foot off the gas and defer to teammates when they get in a shooting slump, but not Curry. If anything, he's only going to shoot more to work his way out of his current funk.
"There's a reason I joked about it before, but the reason I can go 0-for-11 for one game and come back the next game and have a breakout kind of performance is because the work will show eventually," he said.
"I obsess over it, but I don't panic. If I did, I wouldn't be shooting as much as I am."
Like Sportscasting on Facebook. Follow us on Twitter @sportscasting19.