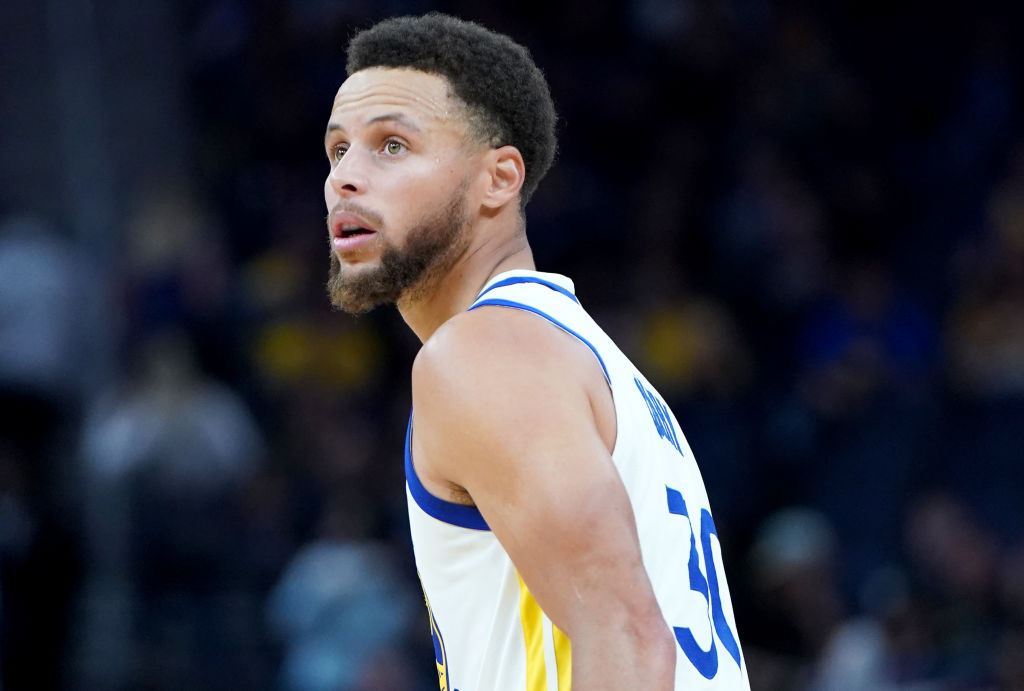 NBA Teams Are Paying Big Salaries, Getting Little in Return
The Golden State Warriors will get their money's worth from Stephen Curry, but other teams are eating some of the NBA's biggest salaries.
The NBA is a star-driven league, and those stars understandably command huge salaries. With short rosters and never-ending television money, teams pay big dollars to hang on to their best players like Stephen Curry and lure free agents from rivals.
However, this season is demonstrating that those deals are not without risk. For every wise investment like the $34.4 million the Boston Celtics are paying Kemba Walker this season as part of a four-year, $141 million agreement, there's a top-10 NBA contract that leaves team management exasperated.
Stephen Curry leads the NBA in salary this season
You won't find a Golden State Warriors executive sobbing over the $40.2 million that Stephen Curry is earning even though a broken hand in the early days of the season required surgery to repair and has caused a prolonged absence.
The five-year, $201 million deal he signed in 2017 and his resulting status as the NBA's highest-paid player this season must be considered s appropriate for the league's best perimeter shooter. The Warriors' stay at the bottom of the Western Conference standings will be remedied next fall by plugging Curry and Klay Thompson back into the lineup full-time.
The next highest salary in the league belongs to Chris Paul of the Oklahoma City Thunder at $38.5 million.  Paul's pay may not quite align with his production, but he's shooting considerably better this season than he did in his final season with the Houston Rockets. Paul's assists are down but so are his turnovers, and the four-year, $160 million deal he signed in July 2018 probably won't be labeled a mistake by the time he's done.
The Houston Rockets spend like they're using Monopoly money
Chris Paul's deal is only one of three major commitments taken on by the free-spending Houston Rockets in recent seasons. They're paying Russell Westbook almost $38.2 million, third in the league, and shelling out $37.8 million to James Harden.
Harden's salary is tied for fourth in the league and Westbrook would be making more than Stephen Curry had he not made an accommodation in order to make his arrival from Oklahoma City possible.
In terms of total value, Harden constitutes the biggest obligation for the team: $228 million over six seasons through 2023.
Some of the biggest contracts are burdensome
The fact that John Wall is making close to $400,000 more than LeBron James is the first indication that salaries are not strictly a meritocracy in pro sports. Wall has not been on the court in more than two years due to injuries and might never come close to the level of play that convinced the Washington Wizards to sign him to a four-year contract that pays $37.8 million this season.
Worse still, the Detroit Pistons took on Blake Griffin's five-year contract in a trade with the Los Angeles Clippers in January 2018. They got what amounted to a season and a half out of Griffin before injuries shelved him, and the $34.2 million for this year will be followed by $75 million more before that deal comes off the books in 2022.
The Wizards and Pistons couldn't have known that they were going to lose Wall or Griffin to injuries. On the other hand, The Brooklyn Nets knew going in that the $37.2 million they were paying Kevin Durant this season would yield no return while he rehabbed an injury.
The Nets paid in order to keep Durant from signing elsewhere while recovering, but it's fair to ask why. In return for $164 million over four years, they get someone who will be 32 years old at the start of next season. He played heavy minutes in his first seven seasons and has missed an average of 20 games in the next five seasons.
Durant's scoring and rebounding production remained at a high level when he did play, but how much faith should a team want to put in a complete recovery from an Achilles tear?