Super Bowl Champ Nate Webster Was Convicted of Unlawful Sexual Conduct With the Underage Daughter of a Bengals Assistant Coach
Former NFL linebacker Nate Webster was certainly never seen as an integral piece of the vaunted Tampa Bay Buccaneers defense that helped the franchise to its first and still only Super Bowl title but the former Miami Hurricanes standout served his role well enough and chipped in when needed.
However, Webster, who played nine seasons with the Bucs, Cincinnati Bengals, and Denver Broncos won't be remembered most for winning a Super Bowl ring but instead for being convicted of unlawful sexual conduct of the teenage daughter of a Bengals assistant coach, which earned him a lengthy prison sentence back in 2012 that he's still serving today.
But that wasn't Nate Webster's only run-in with the law as he got himself into some trouble during his college days at Miami.
Nate Webster was arrested for battery and false imprisonment during his last year with the Miami Hurricanes
In his three seasons with the Miami Hurricanes, Nate Webster, who was born and raised in the Magic City, was a two-time All-Big East selection. In just 22 starts for the 'Canes, he recorded 301 tackles, 14 for a loss, and seven sacks.
However, during his junior year in 1999, Webster got himself into some trouble when he was arrested for battery and false imprisonment after police said he grabbed his ex-girlfriend by the neck and threw her to the ground before shoving her into a car. Charges were later dropped when he completed a pre-trial diversion program but the woman later filed a civil suit against Webster, which the Tampa Bay Times reported was settled for an undisclosed amount in 2001.
He played nine years in the NFL and won a Super Bowl with the Tampa Bay Buccaneers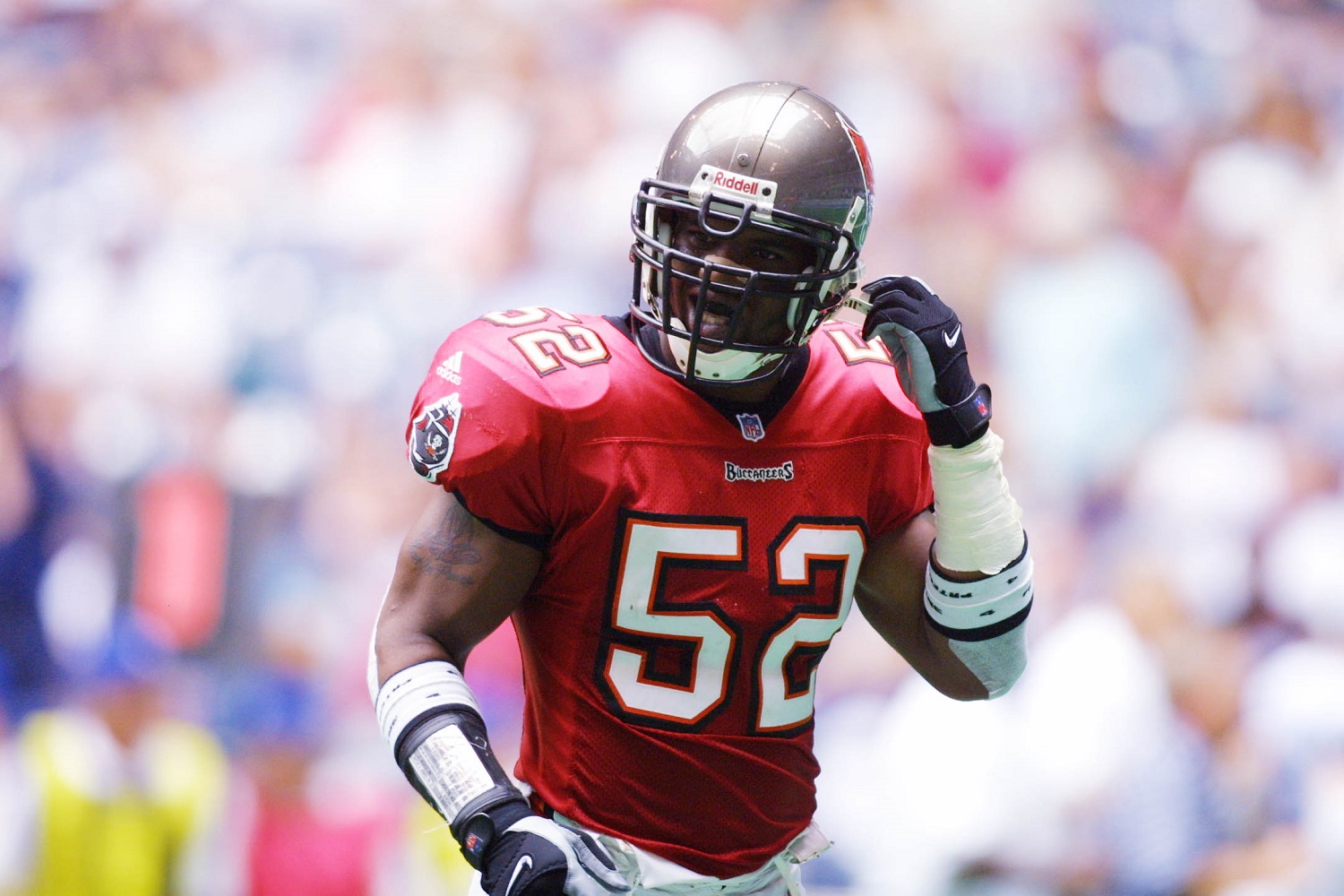 Nate Webster left Miami following that 1999 season and was taken in the third round of the 2000 NFL draft with the 90th overall pick by the Tampa Bay Buccaneers. In four seasons with the Bucs, he appeared in 63 of a possible 64 regular-season games, starting six of them, and made 156 tackles, including one sack. He failed to make a tackle when the Bucs won the Super Bowl following the 2002 season but was credited with a pass deflection in the win over the Raiders.
Webster was traded to the Bengals ahead of the 2004 NFL season but played just four games in Cincinnati over two seasons before signing with the Denver Broncos in 2006. Webster had the greatest individual success of his career in Denver, starting 28 games over three seasons with the Broncos, with whom he recorded 174 tackles, two sacks, and two forced fumbles. He also scored a touchdown in both 2007 and 2008, his final two seasons in the NFL.
Nate Webster was sentenced to 12 years in prison in 2012 for unlawful sexual conduct with the teenage daughter of a Bengals assistant coach
RELATED: Cris Collinsworth Addressed His Controversial Video About Picking Up Teenage Girls a Long Time Ago
In June 2011, Nate Webster was indicted in Hamilton County, Ohio, the county in which Cincinnati resides, on charges of sexual battery, gross sexual imposition, and five counts of unlawful sexual conduct with a minor. The former Super Bowl champ was charged with having sexual relations with the 15-year-old daughter of a Cincinnati Bengals assistant coach, although Webster and his attorneys claimed that the sexual relationship didn't begin until she was 16, which is the legal age of consent in Ohio.
As reported by Fox 19 in Cincinnati, prosecutors told the jury during the trial in 2012 that sexual relations between Nate Webster and the young woman began in 2009 when she was 15, at which point Webster would have been in his early 30s. The girl's mother testified that her daughter would babysit for Webster's children and prosecutors said that Webster threatened to kill her entire family if she told anyone about the relationship, which Webster's attorneys said never happened.
The defense argued that the relationship was completely consensual and didn't begin until the girl was 16 and also alleged that she changed her story as the proceedings went along. NFL.com later reported that the prosecution played tapes during the trial in which Nate Webster had admitted to police that he'd slept with the girl when she was 15 but his attorney said that he'd been mistaken about the dates in those early statements.
In the end, Webster was found guilty on four counts of unlawful sexual conduct with a minor but was found not guilty on the fifth count, the gross sexual imposition and the sexual battery.
On June 6, 2012, Nate Webster was sentenced to 12 years in prison, which was later reduced to 10 years. Prosecutors said that he rejected a plea deal before the trial ever began that would have resulted in a four-year sentence.
Stats courtesy of Sports Reference