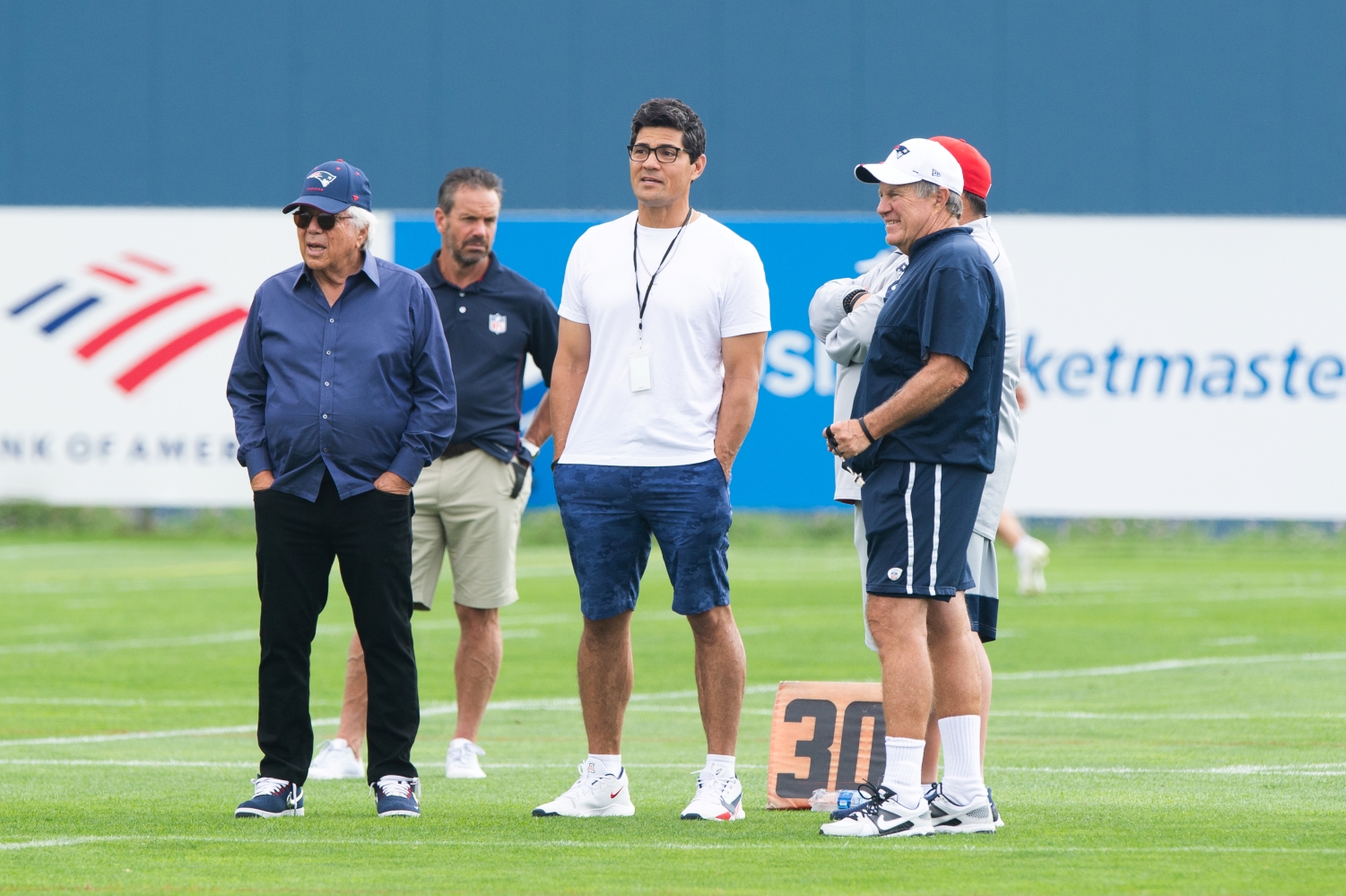 A Surprising Development May Save Bill Belichick From Suffering a Major Blow to His Patriots Legacy
It's no secret that N'Keal Harry has been a major disappointment for the Patriots. However, a surprising development in training camp may prevent Bill Belichick from suffering a blow to his legacy.
Bill Belichick doesn't have to win another football game to be considered the best coach in NFL history. In fact, he could retire today and rest comfortably knowing he has that title in the bag. However, when it comes to his work as a general manager with the New England Patriots, there's no doubt Belichick is closer to average than the greatest of all time.
As much credit as he deserves for constructing Super Bowl-caliber rosters for two decades, the NFL legend has made a number of highly questionable personnel moves during that span. Luckily for Belichick, a surprising development may save him from suffering a major blow to his Patriots legacy.
Drafting N'Keal Harry looks like another major personnel mistake by Bill Belichick
The Patriots had a chance to land a game-changing receiver in the 2019 NFL Draft. Armed with the final pick of the first round, New England could have gone with A.J. Brown, DK Metcalf, or even Deebo Samuel. Instead, Belichick ignored his scouts and took N'Keal Harry with the 32nd overall pick.
That decision hasn't worked out well for anyone.
Harry struggled to stay healthy as a rookie, which prevented him from getting on the same page with Tom Brady. His second season in New England featured more injury setbacks, lackluster production, and frustrating moments. Meanwhile, Brown and Metcalf have developed into bonafide stars, and Samuel looks like a rock-solid fit with the San Francisco 49ers.
With Harry off to an incredibly slow start to his NFL career (45 catches for 414 yards and four touchdowns in 21 games), Belichick has faced well-deserved criticism for his inability to draft impact receivers. For all of his strengths as a coach, he hasn't made life any easier on himself by wasting top-100 picks on flameouts like Bethel Johnson (45th overall, 2003), Chad Jackson (36th overall, 2006), Brandon Tate (83rd overall, 2009), Taylor Price (90th overall, 2010), and Aaron Dobson (59th overall, 2013).
Belichick's poor drafting essentially forced him to spend significant financial resources this offseason to shore up the position. Two years after using a first-round pick on a receiver for the first time during his tenure with the Patriots, he signed Nelson Agholor (two years, $22 million) and Kendrick Bourne (three years, $15 million) to free-agent deals. Harry's struggles undoubtedly played a major role in New England having to go out and find starting-caliber wideouts in the first place.
A surprising training camp development may save Bill Belichick from suffering a major blow to his Patriots legacy
The Harry situation took a rather embarrassing turn for Belichick and the Patriots earlier this offseason when the wide receiver's agent announced his client's trade request. Considering New England invested a premium draft pick and millions of dollars on the former Arizona State star, the orchestrated PR move raised obvious concerns about Harry's future with the franchise. At the same time, it also gave Patriots fans another reason to question Belichick's decision to draft the 6-foot-3, 225-pound wideout.
However, a surprising development may save the architect of the NFL's most successful dynasty from suffering a major blow to his legacy.
While Harry still has a long way to go to shed the dreaded "draft bust" label, he's reportedly gotten off to an impressive start in his third NFL training camp. Never short on physical talent, the 23-year-old has utilized his wide catch radius and strong frame to make a number of head-turning plays. According to Mike Reiss of ESPN, Harry made a 30-yard, back-shoulder catch in a one-on-one drill that elicited a joyous reaction from Patriots fans. He followed up with another strong practice that included a cheer-inducing reception on a slant pass from Cam Newton.
"I feel like I've gotten off to a pretty good start," Harry said, per ESPN. "Obviously there's room for improvement in certain areas, but I'm pretty happy with the start I've gotten so far, and I'm looking forward to keeping that momentum.
Watching the big-bodied wideout excel in practice has to feel good for Belichick. He clearly believed enough in Harry's talent to ignore his scouts, so seeing him start to turn a corner and stack success bodes well for a Patriots offense that desperately needs a No. 1 pass-catcher. If Harry continues to make plays in camp on a consistent basis and translates that into preseason games, perhaps he will find himself on the field much more than expected. He's certainly not out of the woods yet, but he seems to be on the path to career salvation.
Of course, if Harry fails to live up to the hype once the regular season begins, Belichick's legacy will take a major hit. He will look incredibly foolish for blowing another early-round pick on a receiver, especially considering he could have taken Brown, Metcalf, or Samuel.
A few of Belichick's other recent early-round draft picks have to step up before time runs out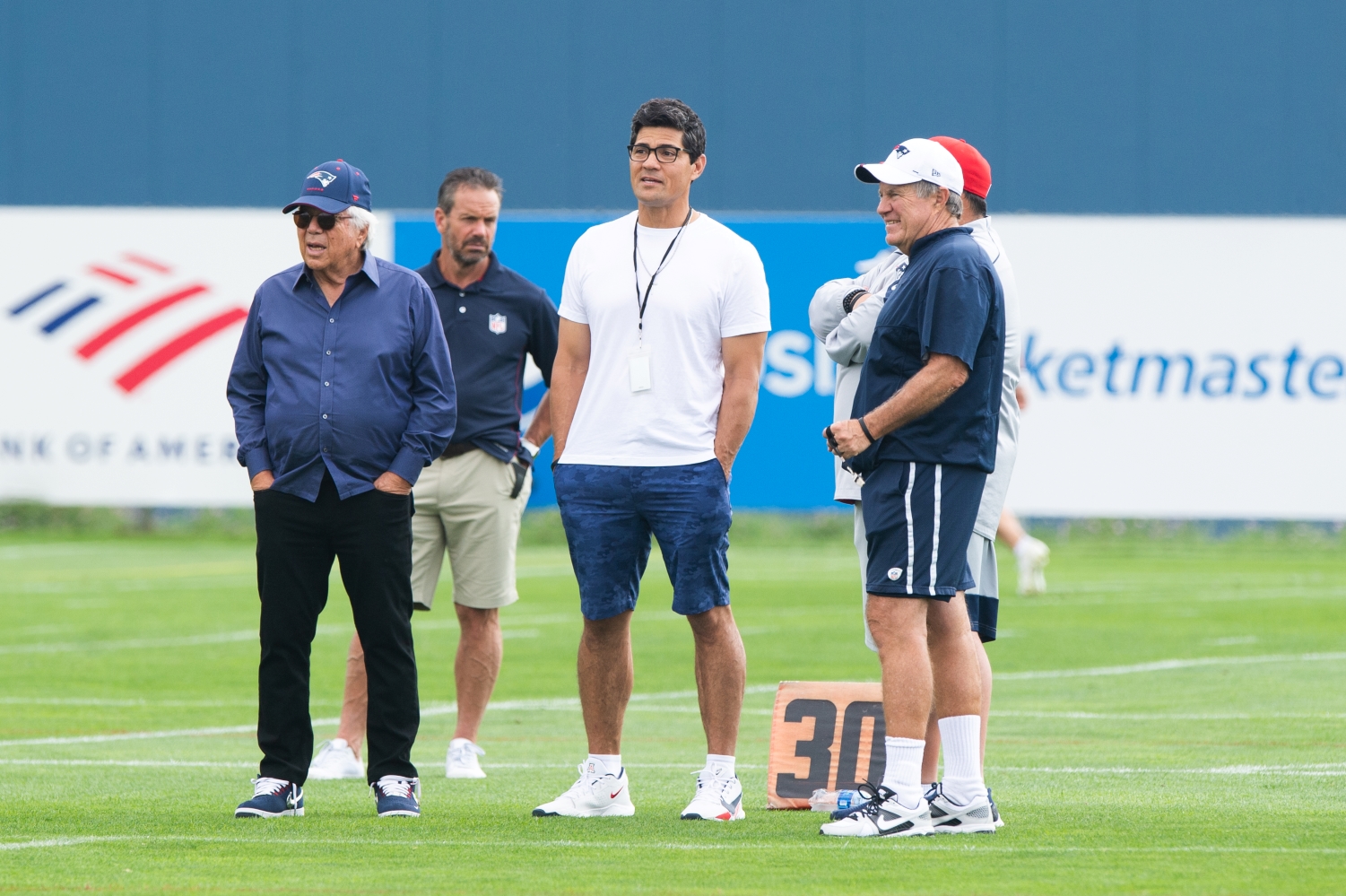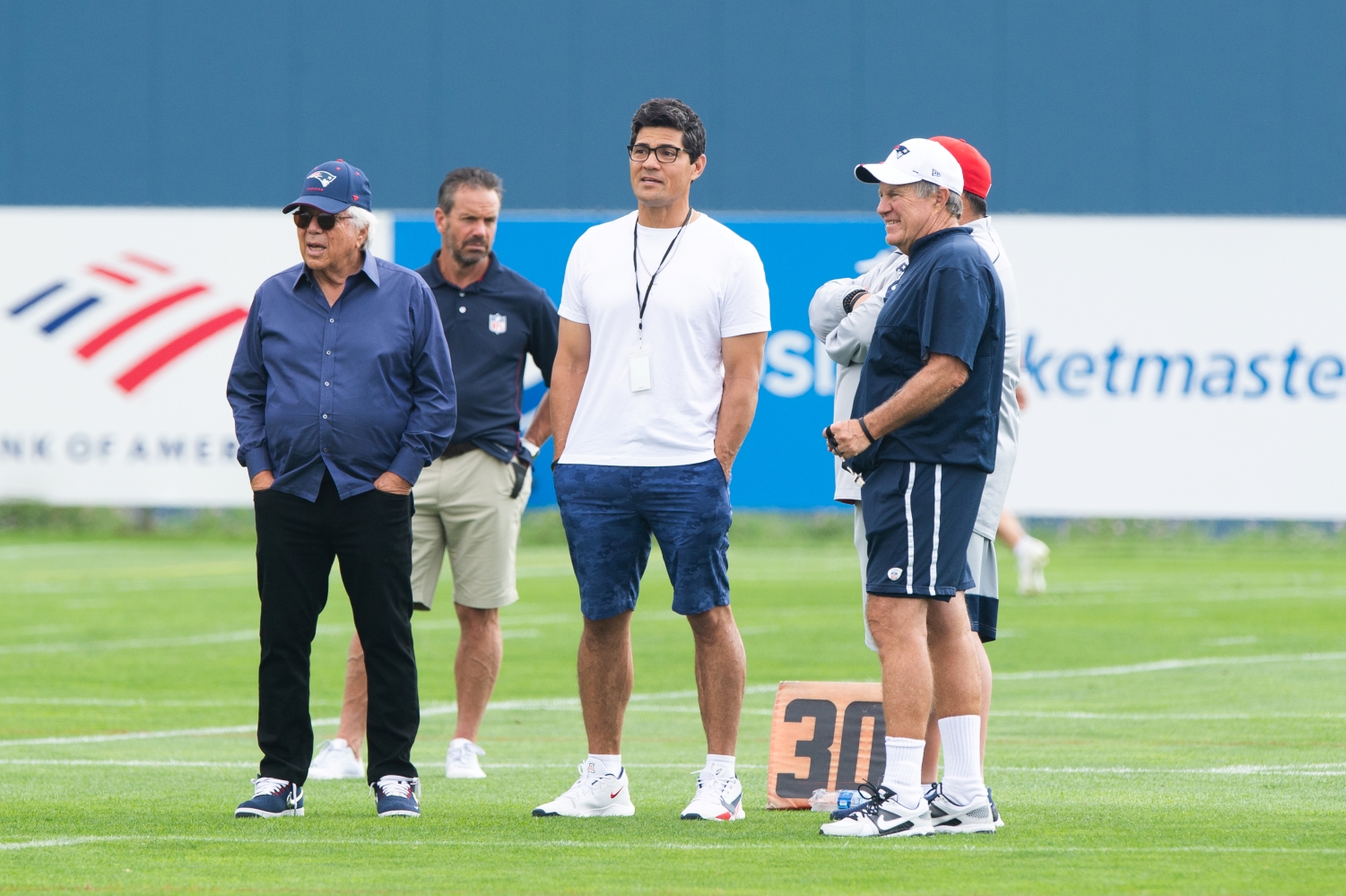 Unfortunately for Belichick, Harry isn't the only recent high draft pick who needs to step up before it's too late. In fact, several early-round selections face uncertain futures in Foxborough.
Both Isaiah Wynn and Sony Michel arrived as first-round picks in 2018. While the former projects to start at left tackle, the latter may have to settle for No. 2 duties behind exciting third-year running back Damien Harris. Wynn and Michel have struggled to stay healthy, so if they experience injury issues again, don't be surprised if New England moves in a different direction after the season.
Meanwhile, several of Harry's draft classmates look like they could be on their way out. Defensive back Joejuan Williams has barely seen the field since he joined the team as the 45th overall pick in 2019. Will he even make the final roster? Plus, third-rounder Chase Winovich may not have a role given the presence of veterans Kyle Van Noy and Matthew Judon.
At the very least, it looks like Belichick hit on his top two picks in the 2020 draft. Safety Kyle Dugger and outside linebacker Josh Uche have elite athletic traits and seem poised to become high-impact players this season. On the flip side, Anfernee Jennings, Devin Asiasi, and Dalton Keene — all of whom arrived as third-rounders — have to step up and prove they deserve a spot on the team.
Clearly, the competition level will be high as Bill Belichick tries to put together a championship-caliber roster for the 2021 season.
All statistics courtesy of Pro Football Reference.