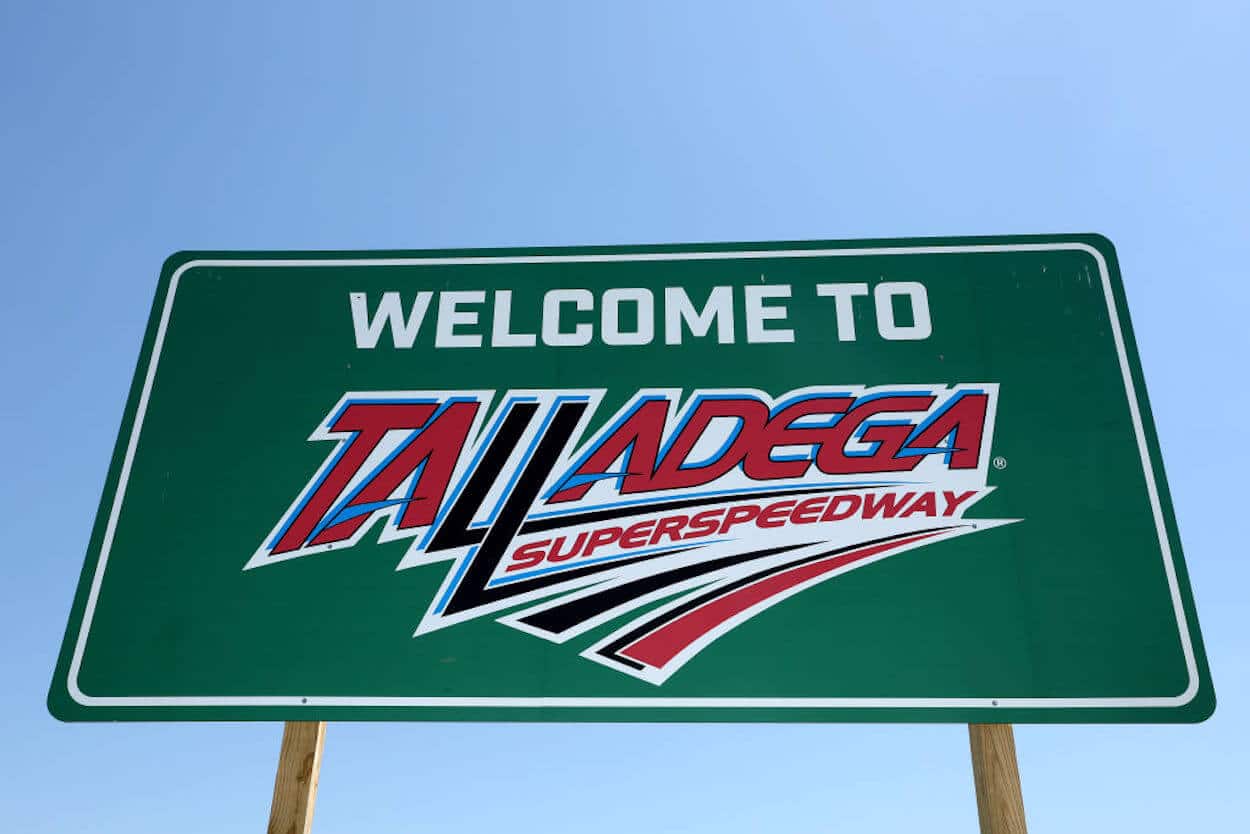 Talladega Is the Perfect Place for Chase Elliott and Chase Briscoe to Nurse Injuries — Unless Something Goes Terribly Awry
Talladega comes with certain risks, but the superspeedway also can provide drivers with a bit of a physical breather. That could be important for Chase Elliott and Chase Briscoe.
Sunday's race at Talladega Superspeedway couldn't have come at a better time for Chase Elliott and Chase Briscoe — and that has nothing to do with how the two drivers who share a first name customarily perform at the 2.66-mile Alabama track.
It has everything to do with the fact that both Elliott and Briscoe are nursing recent injuries and stand to benefit from the not-so-physically demanding style of racing that Talladega affords.
That's as long as nothing goes terribly wrong, however.
Talladega could offer a much-needed reprieve for Chase Elliott and Chase Briscoe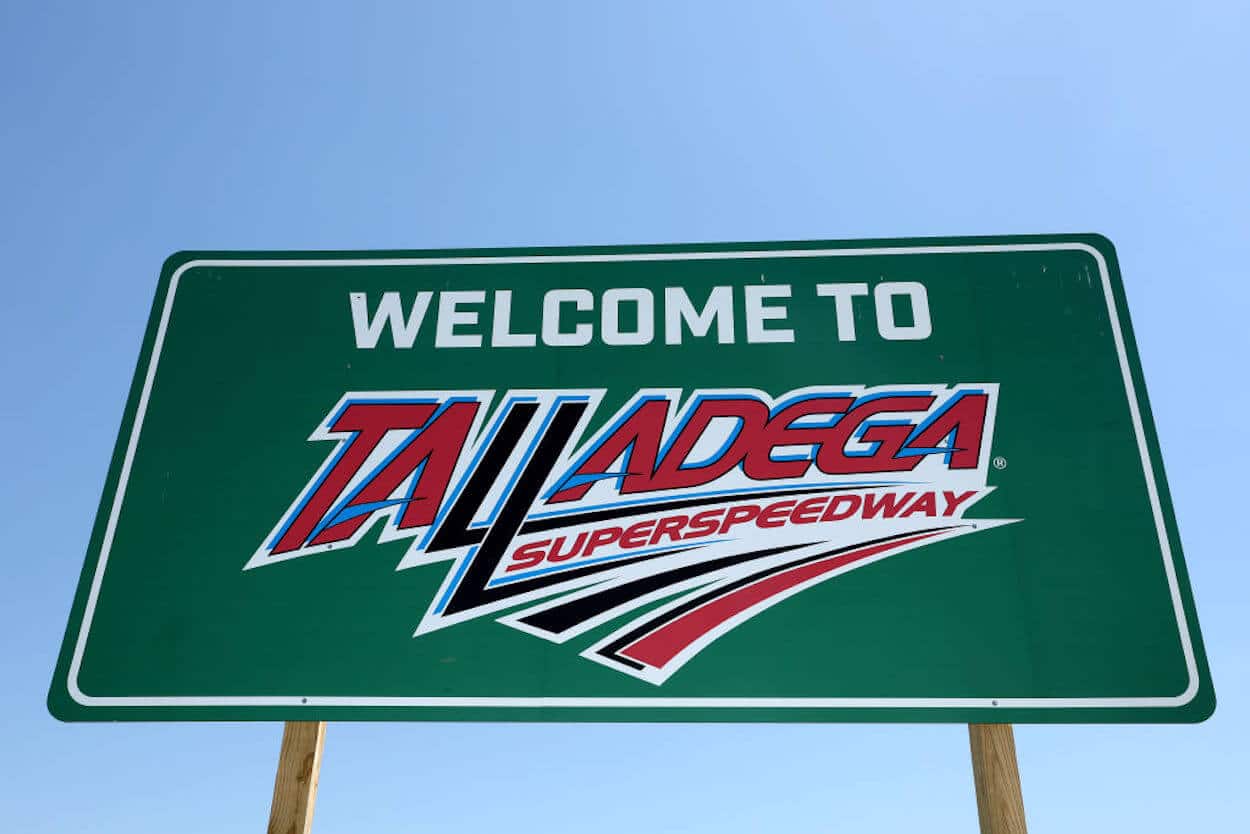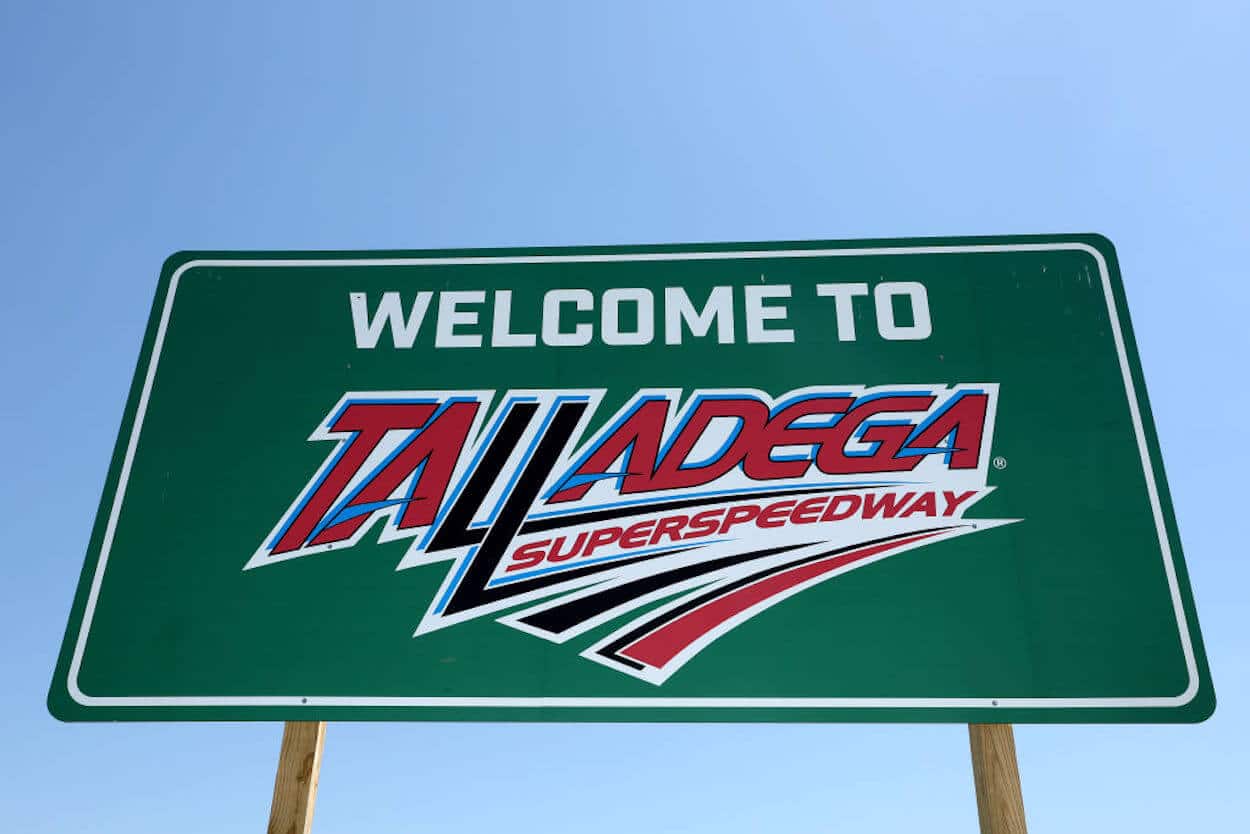 One of only two superspeedways on the NASCAR Cup Series schedule, Talladega isn't your typical race track where drivers mash the throttle up and down the straightaways before jumping on the brakes as they approach the corners.
Instead, drivers are able to run flat-out through the turns all race long, never even tapping the brakes. This is a result of Talladega's wide, sweeping, 33-degree-banked turns in combination with a tapered spacer that NASCAR mandates all teams place on their race cars at Talladega and Daytona to restrict air flow to the engine and keep speeds from soaring well in excess of 200 miles per hour.
Because drivers aren't constantly on and off the brakes at Talladega, the physical toll on their bodies is far less than it is at Bristol, Dover, Martinsville, a road course, or any track that's not a superspeedway.
Given that Sunday is Chase Elliott's second race back since missing six weeks to heal from a fractured tibia suffered in a snowboarding accident, and it's Chase Briscoe's first race since undergoing surgery on Monday to repair a broken middle finger, both drivers are undoubtedly thankful not to be competing at a track where heavy braking is the name of the game. This doesn't make them immune to a potentially heavy impact, however.
Talladega Superspeedway carries a certain amount of risk that's simply unavoidable
Unless you live in a cave or are new to the sport of NASCAR, you've undoubtedly heard of the "big one" — the moniker used to describe major and sometimes violent multi-car wrecks that commonly result from the close-quarters, three- and four-wide racing synonymous with Talladega and Daytona.
Although not impossible, it's rare — extremely rare — for a superspeedway race not to feature one or more wrecks that wipe out numerous cars all in one fell swoop.
If this happens on Sunday at Talladega, Chase Elliott and/or Chase Briscoe could very well be collected in the melee. And depending on the nature of the crash and the severity of the impact, one or both drivers could possibly reaggravate their recent injuries.
Briscoe, for his part, was still dealing with quite a bit of hand soreness on Saturday after qualifying P4.
"From a pain standpoint, it's been relatively about the same," Briscoe told FOX Sports' Bob Pockrass. "Today's been a little bit worse. I would say today's been the worst day, really, since our first three or four days after [the injury] happened. The colder weather this morning, I could feel it hurting a lot more. Then, in qualifying there, we all hold our hand up [to block the air coming in the window], and the first lap I smoked it on the window net, and it hurt so bad just having the pins in there. I think I'll be OK tomorrow. I definitely don't feel like I have the strength I had last week — for whatever reason."
Chase Briscoe and Chase Elliott — both still recovering — don't need a setback 
Chase Briscoe finished fifth last weekend at Martinsville, but that was before his surgery the following day to repair the injury he suffered in a dirt Late Model race on April 6. The surgery required doctors to place multiple pins in Briscoe's broken middle finger, and Briscoe doesn't expect to have the pins removed for at least another month. 
On Thursday, the Stewart-Haas Racing driver underwent his first round of physical therapy on his hand, which he had in a cast after qualifying on Saturday.
"Honestly, I was really surprised just how little movement I had," Briscoe told FOX Sports of his first physical therapy session. "Being in the splint, I've been able to kind of move the end of it, and when they finally took everything off, I figured I'd have some range of movement, and I really didn't have anything. It's going to be really important to stay on top of the things they're wanting me to do. It's simple stuff, but it's just making sure I'm persistent with it."
Briscoe expects to be fine in Sunday's 188-lap event, but he's plenty cognizant that the wrong kind of hit wouldn't be good for his recovery.
"From a driving standpoint, this will probably be the easiest," he said of the racing at Talladega. "Obviously, if you crash, that kind of changes some things up."
As for Elliott, the two-time Talladega winner battled some soreness in his injured leg after last Sunday's race, but Martinsville — the shortest, narrowest track on the Cup Series schedule — is the polar opposite of Talladega in terms of its physical demands on a driver.
Elliott should be OK, though, at Talladega — assuming he doesn't get caught up in an accident that proves to be a major setback. Like Briscoe, he's still not completely healed. That was evident from how Elliott promptly sat down on the ground beside his No. 9 Hendrick Motorsports car on pit road after finishing 10th at Martinsville.

"That was a tough race on him," Hendrick Motorsports team president Jeff Andrews said during a post-race media availability.
Thankfully, Sunday's race at Talladega should be far more forgiving on Elliott's body. Ditto for Briscoe's. Unless, of course, they get snake bitten by the "big one."