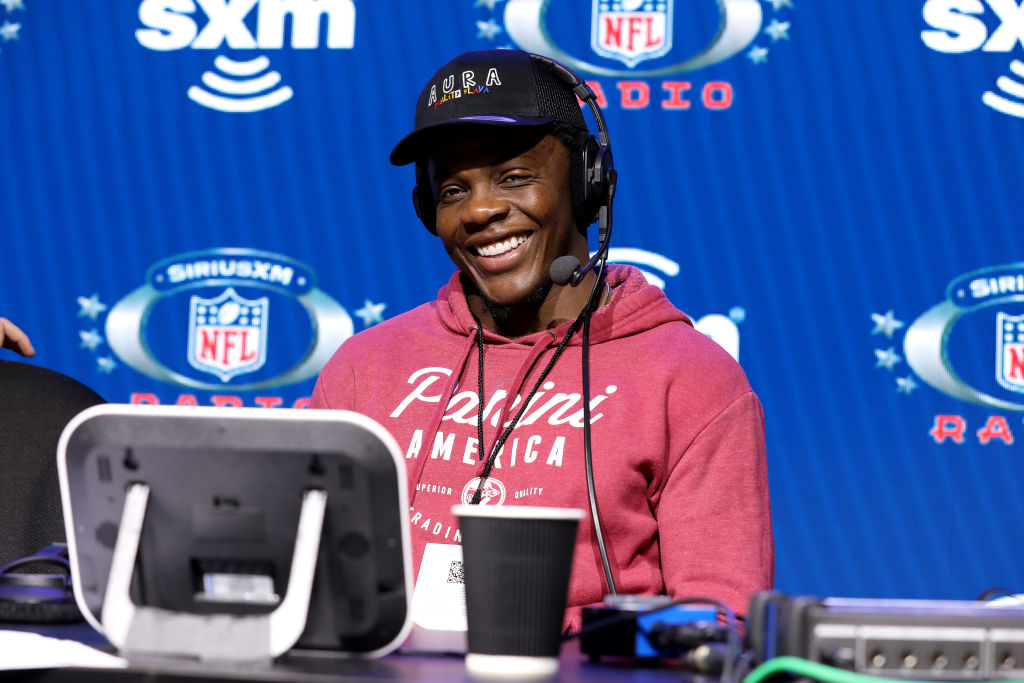 Teddy Bridgewater Is Brave to Consider 1 NFL Team
Teddy Bridgewater is a free agent
Teddy Bridgewater's career nearly died once because of a gruesome knee injury at the start of what looked to be a promising career. The rumors that he was in discussions with one NFL team Monday on the eve of his free agency indicates that he may not be afraid of living dangerously.
Because the Chicago Bears franchise is where a lot of quarterbacks' careers go to die.
Teddy Bridgewater wants to get paid and deserves to get paid
A promising start to his professional career came crashing down for quarterback Teddy Bridgewater in Minnesota Vikings training camp just days ahead of what would have been his third NFL season. A non-contact injury to his left leg tore the ACL and dislocated the knee joint.
With the man positioned to be their long-term solution at quarterback clearly lost for 2016 and likely most of 2017, the Vikings acquired Sam Bradford from the Philadelphia Eagles. The Vikings didn't pick up the option on Bridgewater's rookie contract, making him a 25-year-old journeyman who would have to start over.
Bridgewater signed with the New York Jets in early 2018 for $500,000 and a contract loaded with incentives but was traded to the New Orleans Saints days before the start of the season. He played sparingly as Drew Brees' backup that year but was given a one-year, $7.25 million deal to return.
Opportunity knocks and Teddy Bridgewater answers the call
Teddy Bridgewater moved to the front of the line of young free-agent quarterbacks in the current crop with stellar work in 2019 after Drew Brees left with a thumb injury in a Week 2 loss to the Los Angeles Rams. Bridgewater, who had been 17-11 as a Vikings starter, went 5-0 as the replacement in New Orleans. The stint included 281 yards and two touchdowns to beat the Chicago Bears.
Bridgewater's stat line for work in nine games included a 67.9 completion percentage and nine touchdown passes vs. two interceptions. His work resulted in a 99.1 quarterback rating and plenty of attention from NFL general managers who knew they would be looking for a quarterback for the 2020 season.
Bears GM Ryan Price has been consistent in the offseason in saying that he was confident with the prospect of Mitchell Trubisky returning as the starting quarterback in the fall, which is the sort of vote of confidence one would expect for a quarterback selected No. 2 overall and the team's starter in 41 of 48 games over three seasons.
Trubisky showed promise in guiding the Bears to the 2018 playoffs with a respectable ratio of 24 touchdowns to 12 interceptions. However, his work fell off in his third season with 17 TDs, 10 interceptions, and an 83.0 passer rating.
That's why the Bears are reportedly in discussions with Bridgewater – and the talk isn't cheap. Bridgewater is in line for a minimum of four years and more than $80 million, so signing him would mean giving up on Trubisky, who cost the Bears two third-round picks and a fourth-rounder to swap places with the San Francisco 49ers in the 2017 draft.
If the Bears choose poorly again at quarterback – whether it's Trubisky or Bridgewater – it could make Price's seat very warm.
The Bears and quarterbacks have long been a bad mix
Picking quarterbacks has not been the Chicago Bears' strength since Jim Harbaugh's fourth and final season as the starter in 1993. Trubisky became the 13th Week 1 starter in 26 years in 2018 – and that statistic would look much worse if not for Jay Cutler.
Cutler lasted with the Bears from 2009 to early 2016 despite shaky numbers that included 154 TDs vs. 109 interceptions and an 85.2 quarterback rating.
From 1987, when the Bears selected Harbaugh, to 2017, when they took Trubisky, the team drafted just two other quarterbacks in the first round: Cade McNown in 1999 and Rex Grossman in 2003. McNown and Grossman made a combined 46 career starts in a Bears uniform and the interval in between them included appearances by the likes of Jim Miller and Chris Chandler.
General managers and player personnel directors come and go over the years, so the blame can't be placed into the lap of just one or two individuals. There just seems to be something systemically wrong when it comes to the Bears and evaluating quarterbacks.