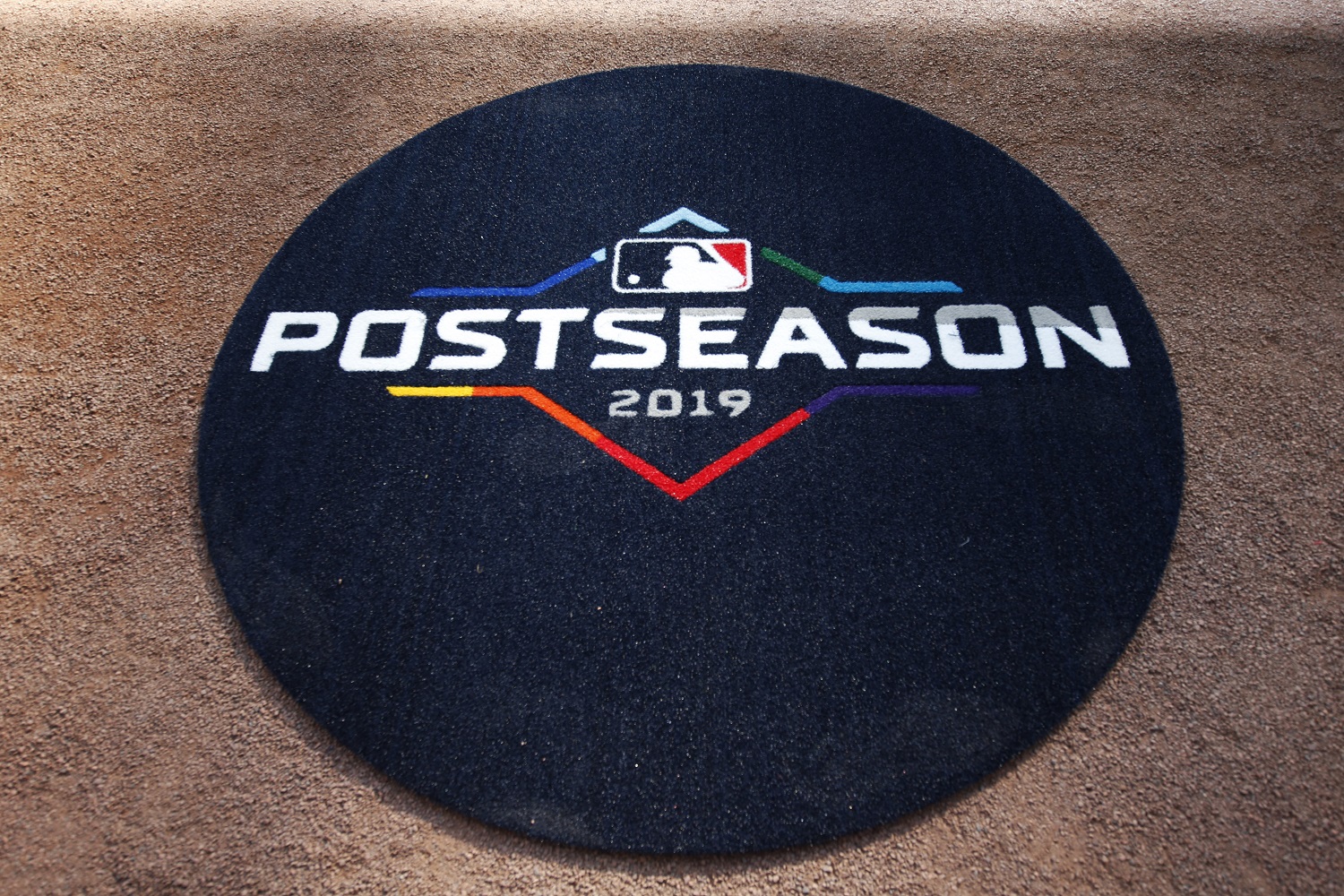 The 2019 MLB Postseason Would Have Looked a Bit Different With a 60-Game Regular Season
A look at what the 2019 MLB postseason would have looked like if every team had only played 60 games, which now may happen in 2020.
In a not-so-shocking development, Major League Baseball owners and players were yet again unable to come to an agreement on Monday in regards to the 2020 season. With the MLBPA rejecting the owners' latest proposal, MLB commissioner Rob Manfred will now use his power to implement a season, as long as the players can agree to report to spring training next week and are on board with all health protocols, a decision that's expected to be made sometime late Tuesday afternoon.
While no official statement has yet been made on how many regular-season games will be played, most are expecting 60 to be the number with a regular postseason to follow. So we thought we'd have a little fun here and see what last year's standings would have looked like had there been just 60 games played. The 2019 MLB postseason certainly would have looked a little different and it's a guarantee that there would have been a different World Series champion as the Washington Nationals wouldn't have even made the playoffs.
So let's take a look at every single division and see how things would have played out.
American League East
New York Yankees: 38-22
Tampa Bay Rays: 37-23
Boston Red Sox: 31-29
Toronto Blue Jays: 22-38
Baltimore Orioles: 19-41
Okay, so this isn't a very exciting start as the American League East standings were exactly the same through the first 60 games of the 2019 season as they were after 162. It was just a little closer at the top as the Yankees would have won the division by one game as opposed to seven.
American League Central
Minnesota Twins: 40-20
Cleveland Indians: 30-30
Chicago White Sox: 29-31
Detroit Tigers: 23-37
Kansas City Royals: 19-41
The Minnesota Twins were clearly the class of the American League Central in 2019. Through 60 games in 2019, they held a 10-game lead on the Cleveland Indians and ended up winning the division by eight games. The top three teams would have been the same here but the bottom two flip-flopped positions, not that it matters. The Tigers and Royals were both dreadful in 2019.
American League West
Houston Astros: 40-20
Texas Rangers: 32-28
Oakland A's: 30-30
LA Angels: 29-31
Seattle Mariners: 25-35
The Houston Astros held an eight-game lead in the American League West through 60 games and, just like they did anyway, they would have made the 2019 MLB postseason. But, as you can see, the Oakland A's would not have gotten a wild-card spot.
Yes, the American League was a little boring as the division winners were all the same. However, things still could have looked a little different as the Twins actually had a better record than the Yankees through 60, an advantage they did not have through 162. Think that series would have gone another way? The Tampa Bay Rays still would have hosted the one-game playoff as the top wild-card but they would have hosted the Texas Rangers instead of the Oakland A's.
National League East
Philadelphia Phillies: 33-27
Atlanta Braves: 33-27
New York Mets: 28-32
Washington Nationals: 27-33
Miami Marlins: 23-37
Now we're having some fun. As you can see, the Washington Nationals were in fourth place in the National League East through 60 games last year and would have missed out on the postseason. Bryce Harper wouldn't have had to see his old team win the World Series and would have had a chance to go after a ring himself with the Philadelphia Phillies. Even had they lost a one-game tiebreaker to the Atlanta Braves for the division title, they still had one of the five best records in the National League.
National League Central
Milwaukee Brewers: 34-26
Chicago Cubs: 34-26
St. Louis Cardinals: 31-29
Pittsburgh Pirates: 29-31
Cincinnati Reds: 28-32
Here's another interesting scenario in the National League. Had the regular season been just 60 games, the St. Louis Cardinals would not have won the division and wouldn't have even gotten one of the two wild-card spots. The Chicago Cubs would have made their fifth consecutive postseason appearance and for the second year in a row would have faced the Milwaukee Brewers in a one-game tiebreaker for the division title.
National League West
LA Dodgers: 41-19
Colorado Rockies: 31-29
San Diego Padres: 31-29
Arizona Diamondbacks: 30-30
San Francisco Giants: 25-35
No drama in the National League West. The LA Dodgers were always going to win this division. They were up 10 games through 60 and ended up winning the NL West by 21.5. No matter the scenario, they would be the top seed in the National League playoffs.
So instead of the Dodgers, Braves, Cardinals, Nationals, and Brewers, we would have gotten the Dodgers, Brewers, Cubs, Braves, and Phillies. We would have seen one-game tiebreakers to decide the NL East and NL Central, immediately followed by a the one-game wild-card playoff. That's three Game 7-type scenarios in two or three days in the National League alone.
Maybe this 60-game season idea isn't so bad after all.
*All standings courtesy of MLB.com.