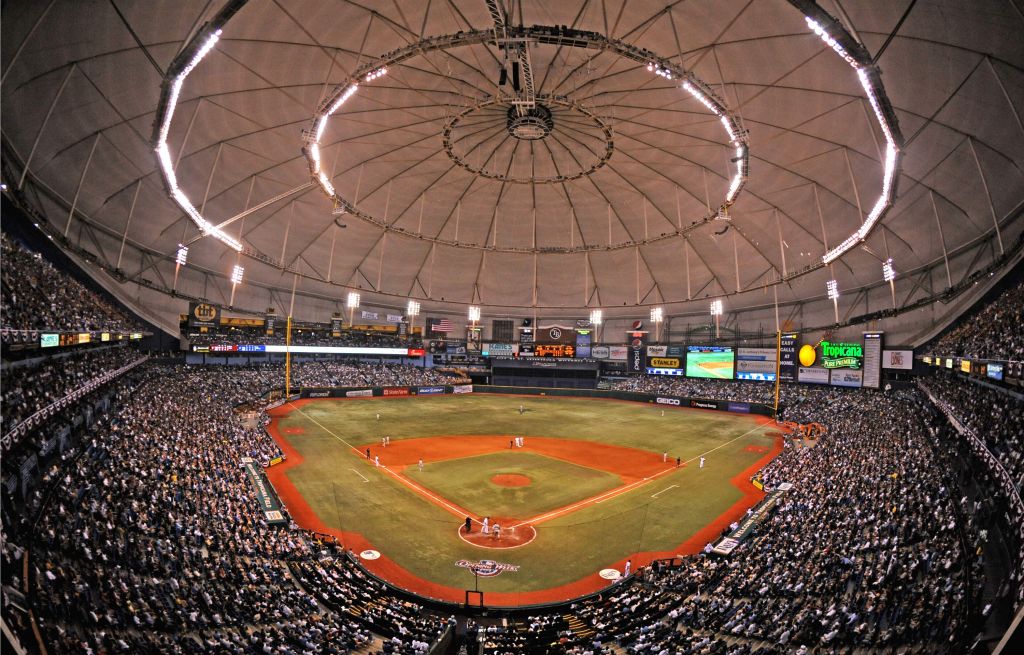 The 3 Largest and 3 Smallest MLB Stadiums
Baseball stadiums come in all shapes and sizes. Which parks can fit the most fans and which parks could use a few updates?
Over the years, baseball stadiums have been designed not only around the field the game is played on, but also by how many seats they can provide, and what other novel ideas may draw in fans.
After all, it is the fans that keep the game alive. While some teams play in multi-use stadiums, others have only one thing in mind, baseball, although never rule out an occasional concert or two.
Touch the stingrays at the smallest ballpark
The smallest stadium in use is Tropicana Stadium in St. Petersburg, Florida home to the Tampa Bay Rays. Built in 1990, Tropicana Stadium seats 31,042 fans. The indoor stadium has a fixed roof, with artificial turf and a distance to center field measuring 404 feet.
Unique to Tropicana is its Rays Touch Experience, where fans can face real-life stingrays upfront and personal. The 35-foot exhibit holds 10,000 gallons of water where up to 45 fans at a time can have a 10-minute visit with these sea animals.
Come hungry to Progressive Field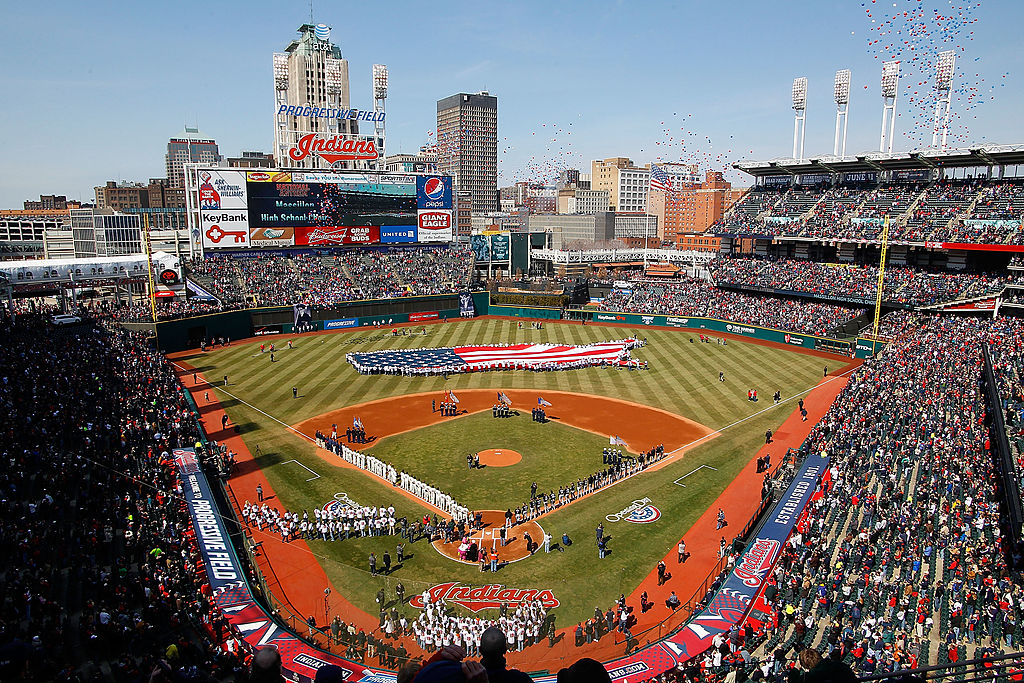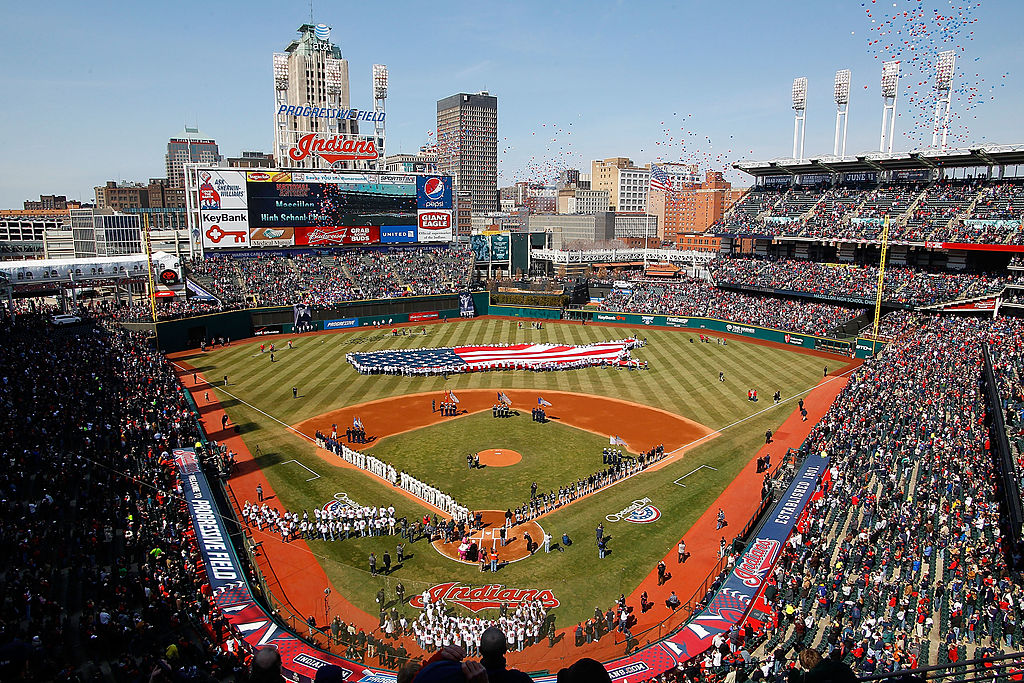 Completed in 1994, Progressive Field is home to the Cleveland Indians with a capacity of holding up to 35,041 fans. It is retro-modern with live grass, and measures a deep 410 feet in left field. The stadium has a refurbished Club Lounge this season with new televisions and an upgraded sound system, floor-to-ceiling, retractable glass doors, and increased capacity.
Progressive Field ranks high in the variety of foods available for fans as discovered by Cleveland.com. Ranking at the top of their list was the stuffed sausage, the antipasto salad, and the spaghetti and meatball pizza.
Also in Florida
Marlins Park in Miami is the third smallest park holding 36,742 fans. This contemporary ballpark was built in 2012 and features a three-panel retractable roof that opens or closes in 13 minutes, allowing Miami to boast about no rain delays. The length of center field measures 407 feet on grass turf.
Marlins Park also brags about its HD video/scoreboard which is 101-feet wide by 51-feet high and sits above the right-centerfield stands. A second 100-foot board shares scores and stats from other MLB games in left field. New renovations for this year include a 400-capacity Center Field Zone and SRO Social Section with unique field views at a cost of $10 per game.
Shade from the Arizona sun
Finished for Opening Day of 1998, Chase Field, home to the D-Backs, is the third-largest MLB stadium with a capacity for 48,686 fans. The retro-modern architecture reminds some of an airport hangar, highly magnified. The natural grass field was replaced with synthetic turf following the 2018 season. Centerfield measures 407 feet and the entire stadium is air-conditioned.
Chase Field sports All-You-Can-Eat seats, located on the Diamond Level starting as the gates open, where fans enjoy unlimited ballpark food including Ball Park hot dogs, popcorn, peanuts, with soda and bottled water. The food and drink stop flowing in the 7th inning.
Room with a view
The Rogers Centre in Toronto is the second-largest stadium. The Blue Jays love their fans and invite 49,282 of them to every game. The multi-purpose facility was built in 1989 and was originally called the SkyDome. However, in 2005 when purchased by Rogers Communications Inc., it got its new name. Rogers Centre has the first-ever retractable stadium in the world, which weighs more than 21 million pounds and takes 20 minutes to open or close.
Another first, even more fans can view a game live from one of 70 rooms of the Rogers Centre Renaissance Hotel, a part of the stadium complex.
The stadium is also utilized by the Canadian Football League team, the Toronto Argonauts. As such, the pitcher's mound can be raised and lowered hydraulically. Rogers Stadium maintains artificial turf. It measures 400-feet down center field.
One of the oldest, and the largest!
In 1962 the Los Angeles Dodgers received their own stadium. Located with easy access for much of L.A. County, it was built in Chavez Ravine near downtown and with easy access for many L.A. freeways. With a capacity of 56,000, it can accommodate close to double the number of fans than Tampa's Tropicana Stadium. It is the third oldest stadium in use and the largest.
Modern in its heyday, and through continual upkeep, Dodger Stadium often sees sellout or near-sellout crowd, especially this year with the team 16 games out in front of any rivals in the National League West following the All-Star break. Fans hope the Dodgers will finally earn a new World Series pennant.
The field is of natural grass and measures 395 feet in center field. The stadium is repainted annually. A full-time gardening crew takes care of the plant life. The stadium was designed to be resistant to earthquakes, which it has thus far proven to be. And, there are no plans to replace it any time in the near future.
Like other stadiums designed for multi-use or not, Dodger Stadium has seen other events. At the top of its fame list was the August 28, 1966, Beatles Concert where some 45,000 fans screamed perhaps more loudly than any baseball crowd ever could. A reunion, of sorts, was held in July 2019, with the two surviving Beatles legends, Paul McCartney and Ringo Starr.