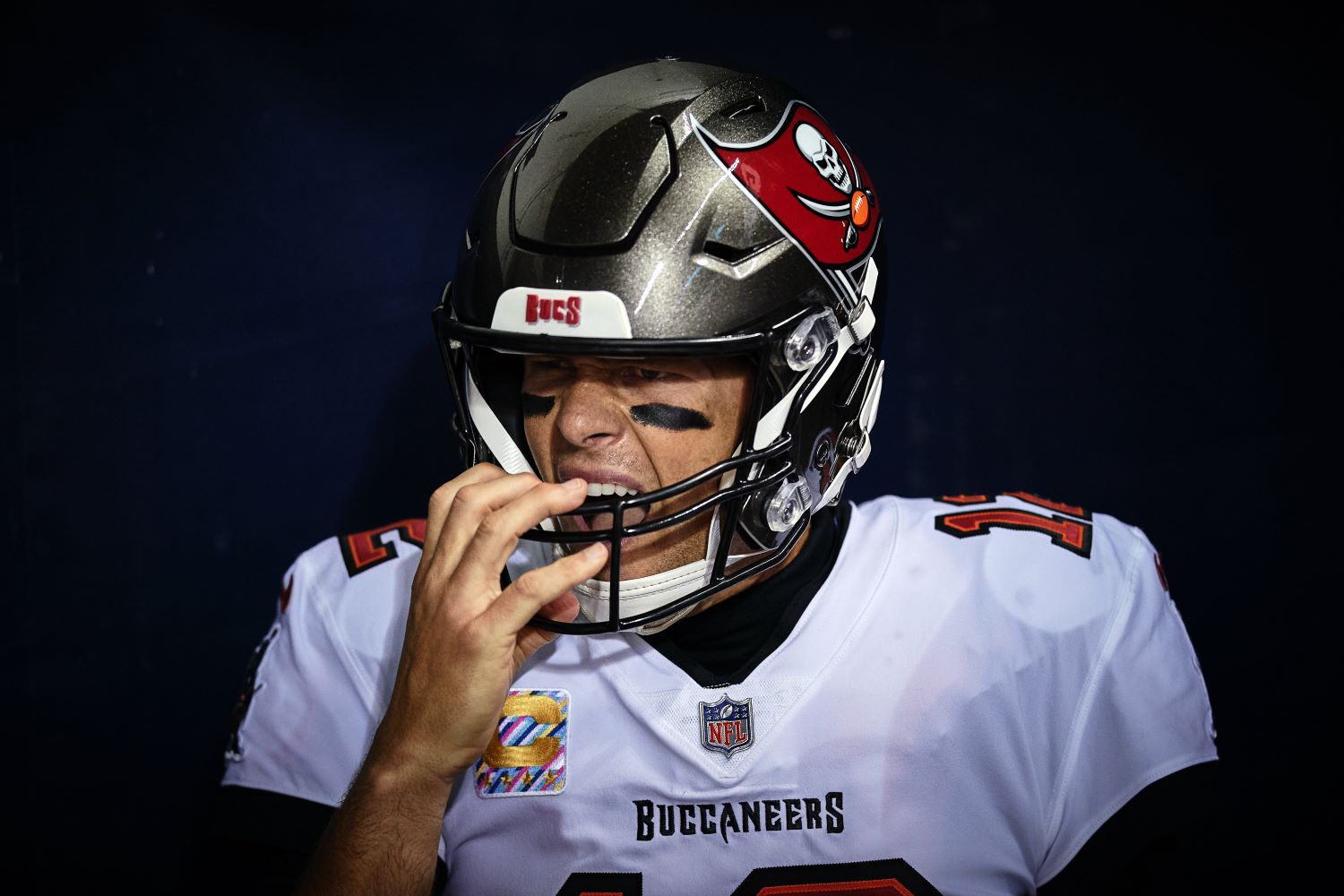 Tom Brady and Gisele Bundchen Had Their Mansion Broken Into by a Homeless Man With an Ironic Arrest History
The man who recently broke into Tom Brady's mansion in Brookline, Massachusetts has previously been arrested for another Brady-related crime.
Tom Brady may have taken his talents to Tampa, but the former New England Patriots star still has a home in Massachusetts. However, the 43-year-old recently had an unwelcomed guest in the mansion he and his family resided at for years.
And strangely, the man who allegedly invaded the Brady-Bundchen residence has been arrested before for a Brady-related crime.
From New England to Tampa
Tom Brady started his NFL career as a lowly sixth-round pick. But it didn't take him long to become the most popular man in New England. The former Michigan quarterback took over for Drew Bledsoe in 2001 and promptly led the Patriots to their first Super Bowl title in franchise history.
That simply set the stage for even more individual and team success. Brady captured MVP honors three times with the Patriots. More importantly, he led New England to six Super Bowl titles in nine appearances.
However, Brady's relationship with the team started to change in recent years. He stopped showing up to voluntary offseason activities after he didn't get the long-term deal he wanted.
Prior to the 2019 season, Brady and his wife, Gisele Bundchen, listed their home for sale for $39.5 million. Needless to say, the move sent Patriot Nation into a frenzy.
Brady's final season featured plenty of frustration and an early playoff exit. With the opportunity to choose his next NFL home, the aging quarterback made the bold decision to take his talents to Tampa.
The Buccaneers signed the future Hall of Famer to a two-year, $50 million contract. While Brady took up residence at Derek Jeter's home, he and his wife still maintained their exquisite mansion in Brookline, Mass.
But with Brady and his family down in Florida, an uninvited guest paid a visit to his old residence on Monday.
A break-in at the Brady-Bundchen residence
On Monday, Brookline police released a statement on Instagram detailing a bizarre incident that occurred at Tom Brady's mansion.
Just before 6 a.m., multiple units responded to a radio call for a residential alarm at 112 Woodland Road. According to the statement, police monitored a man on camera who had allegedly broken into the Brady-Bundchen residence.
After the responding units received the access code, they gained entry into the basement and found Zanini Cineus "laying on the couch in the middle of the room."
Police arrested the former Brockton resident (who is currently homeless) on charges of breaking and entering in the nighttime with intent to commit a felony, attempted larceny, and trespassing.
On Monday afternoon, Cineus entered a plea of not guilty. According to Brookline police, Assistant Norfolk District Attorney Amanda Mullaney moved to have Cineus' bail revoked based "on his outstanding Wrentham charges."
As it turns out, the 34-year-old got arrested for a Brady-related incident just over a year ago.
This isn't the first time Zanini Cineus has been involved in a Tom Brady-related crime
Zanini Cineus' recent arrest for allegedly breaking into Tom Brady's home has generated plenty of attention. Ironically, though, this isn't the first time he has been charged with a Brady-related crime.
In 2019, he found himself in trouble with the law after a visit to the Patriots Hall of Fame at Gillette Stadium.
On Oct. 24, two Foxboro police officers helped Patriots security find Cineus in the plaza parking lot. But why did they have their sights set on him?
Cineus allegedly stole one of Brady's jerseys (worth about $10,000) from a locker room exhibit inside the Patriots Hall of Fame. He reportedly had it on under his jacket when confronted in the parking lot. Police said he stole other memorabilia in addition to Brady's game-worn jersey.
As a result, Cineus got arrested and charged with larceny.
He pled not guilty at his arraignment.
Like Sportscasting on Facebook. Follow us on Twitter @sportscasting19.