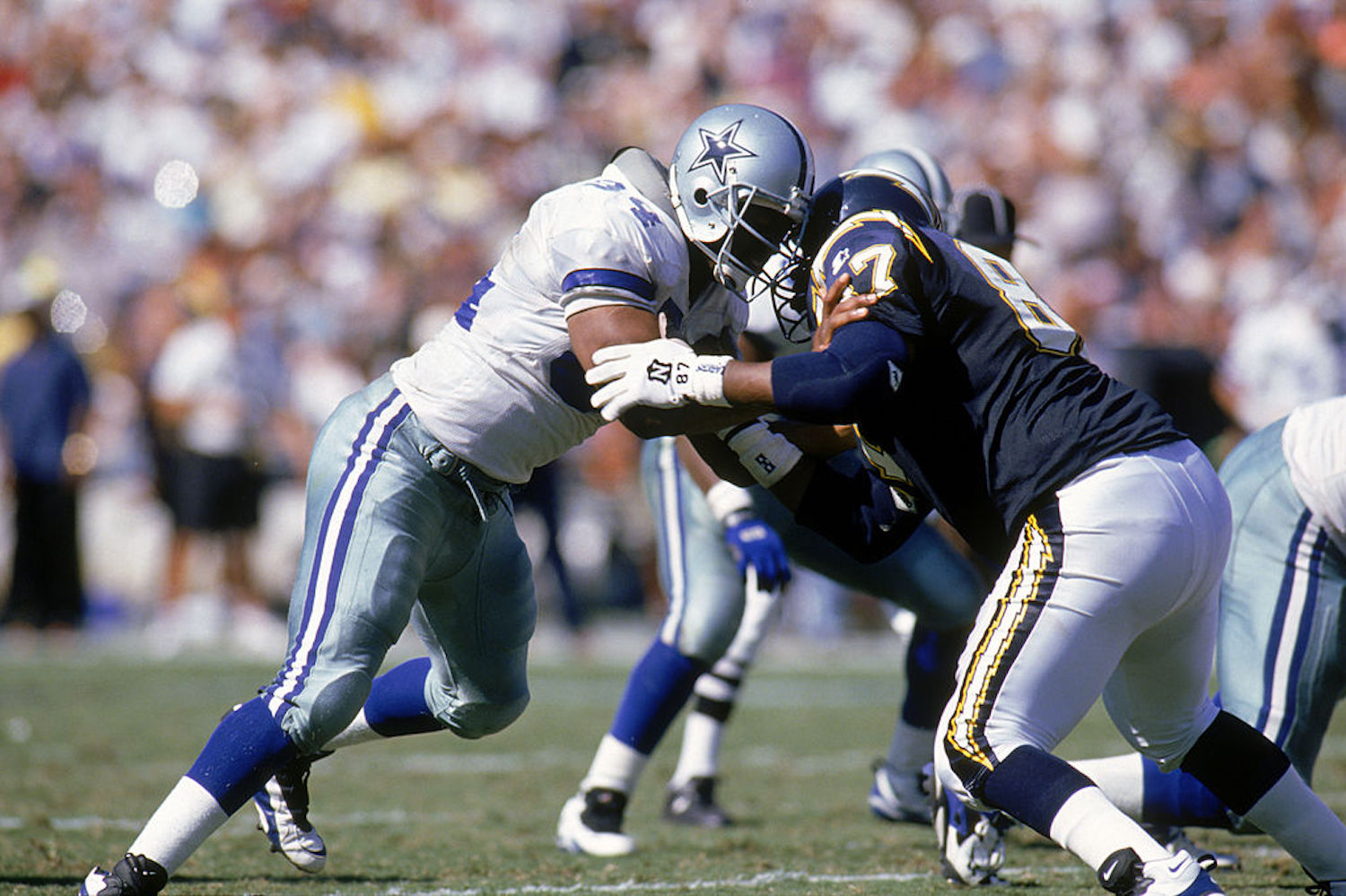 The Player With the Most Super Bowl Rings Behind Tom Brady Is Not Who You Might Think
Tom Brady has the most Super Bowl rings in NFL history with six, but do you know the only player who has won five?
Tom Brady might have the most impressive resume in NFL history. The 14-time Pro Bowler has never had a losing season in 20 years. He also has the most Super Bowl rings — six — of any player to ever step on a football field. Other Hall-of-Fame quarterbacks Joe Montana and Terry Bradshaw are right behind Brady with four Super Bowls, but there's a lesser-known player who's even closer with five of his own.
Tom Brady holds the NFL record for Super Bowl rings with six
When you debate the greatest football player of all time, there's one number that trumps all — six. As in six Super Bowl rings for the legendary Tom Brady.
Brady's six titles are more than any player has won in NFL history. Only one player has even won five, and Brady is still looking for No. 7 in his 21st season in the league.
He may very well get it, too. He has better offensive weapons in Tampa Bay than he maybe ever had in New England. With Mike Evans, Chris Godwin, and a rejuvenated Rob Gronkowski at his disposal, it wouldn't be the least bit shocking to see Brady extend his record with a seventh Lombardi Trophy in 2021.
Joe Montana, Terry Bradshaw, and 30 others have four Super Bowl rings
Two other names at the top of the greatest of all time debate are Joe Montana and Terry Bradshaw. Both quarterbacks won four Super Bowls with the San Francisco 49ers and the Pittsburgh Steelers, respectively.
The four Super Bowl club is rarified air in the NFL record books. Only Montana, Bradshaw, and 30 other players have four titles to their name in the history of the league.
Matt Millen, Ronnie Lott, Adam Vinatieri, Franco Harris, and Joe Greene are some other notable players to win four championships. As impressive as four Super Bowls are, there's actually one player who has five rings. Although he doesn't have Brady beat, he can still boast the second-most Super Bowl titles in NFL history.
Charles Haley has the most Super Bowl rings behind Tom Brady
Charles Haley isn't as big of a name as Joe Montana or Terry Bradshaw, but he does have them beat where it counts. Haley won five Super Bowls during his NFL career, which puts him right behind Brady for the second-most of all time.
Haley played eight seasons with the 49ers and five with the Cowboys, and he has as many Super Bowl rings as he does Pro Bowl appearances. The pass-rusher recorded over 10 sacks in six seasons, and he never had less than six sacks in the full seasons he played.
Haley was never the biggest star on any Super Bowl team he played on. During his two titles with the 49ers, Joe Montana and Jerry Rice dominated the headlines in San Francisco.
When he won three titles with the Cowboys, Troy Aikman and Emmitt Smith were the superstars. Haley was their best player on defense, but it's hard to outshine two of the most popular offensive players to ever live.
Haley might not have received the praise he deserved during his NFL career, but he'll take a handful of rings over that any day. Whenever you're mentioned next to Tom Brady in the record books, you know you had a historic career.
All stats courtesy of Pro Football Reference