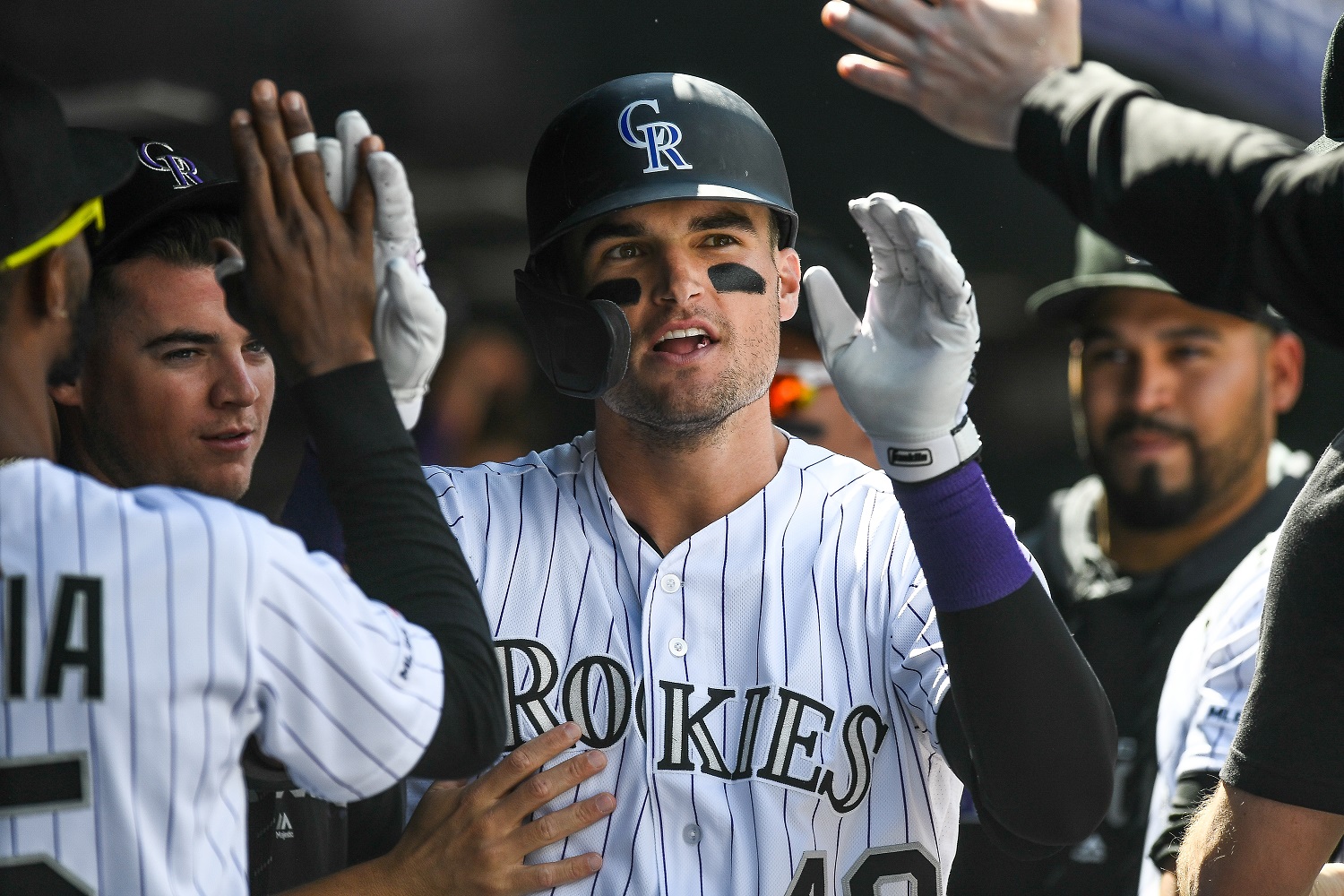 The Texas Rangers Made a Classy Gesture to an Opposing Player
Colorado Rockies outfielder Sam Hilliard's parents were in attendance for opening day in Arlington, Texas, thanks to the help of the Rangers.
While half the teams in baseball are trying to figure out how many Houston Astros they can get away with drilling in the ribs, Texas Rangers general manager Jon Daniels was doing something productive ahead of opening day for MLB teams.
Daniels responded to a request from player agent Scott Bronstein to make a dream come true for a Colorado Rockies rookie. That's because, in a world put on hold for much of 2020 by the pandemic, Sam Hilliard couldn't afford to wait.
Sam Hilliard's father has been diagnosed with ALS
Jim and Tamara Hilliard were able to see their son play in the majors last summer following his recall from the minors. In fact, they were on hand Aug. 27 when Sam Hilliard homered for the Colorado Rockies in his first MLB at-bat. It was a moment to be cherished for the rest of their lives.
But Sam Hilliard's father is running out of time to collect those memories. Jim Hilliard was diagnosed in early 2018 with Amyotrophic Lateral Sclerosis (ALS), commonly called Lou Gehrig's Disease, in reference to the affliction that killed the New York Yankees legend.
ALS is a disease of the nervous system that affects the brain and spinal cord, causing loss of muscle control. ALS is progressive and ultimately fatal. For most, the timeline is two to five years. Jim Hilliard's symptoms first appeared almost three years ago, which made Friday, July 24, 2020, against the Texas Rangers an important day. It could be the last time for him to see his son in an opening-day lineup.
Sam Hilliard has a bright future in baseball
Outfielder Sam Hilliard was drafted by the Colorado Rockies out of Wichita State in 2015 and made steady progress through the farm system, beginning by batting .306 in rookie ball. He hit .262 with 35 home runs in Albuquerque of the Triple-A Pacific Coast League in 2019, earning a late-August call-up to the majors.
Hilliard homered in his first major-league at-bat. He finished with a .273 average and seven homers in just 87 at-bats with the Rockies, preserving his rookie status for the 2020 season.
The pandemic-delayed season got off to a rough start for Hilliard as he struck out in all four at-bats Friday. But his future prospects remain bright. At 26 years old, he has at least a decade of big-league baseball ahead.
The Texas Rangers come through for the family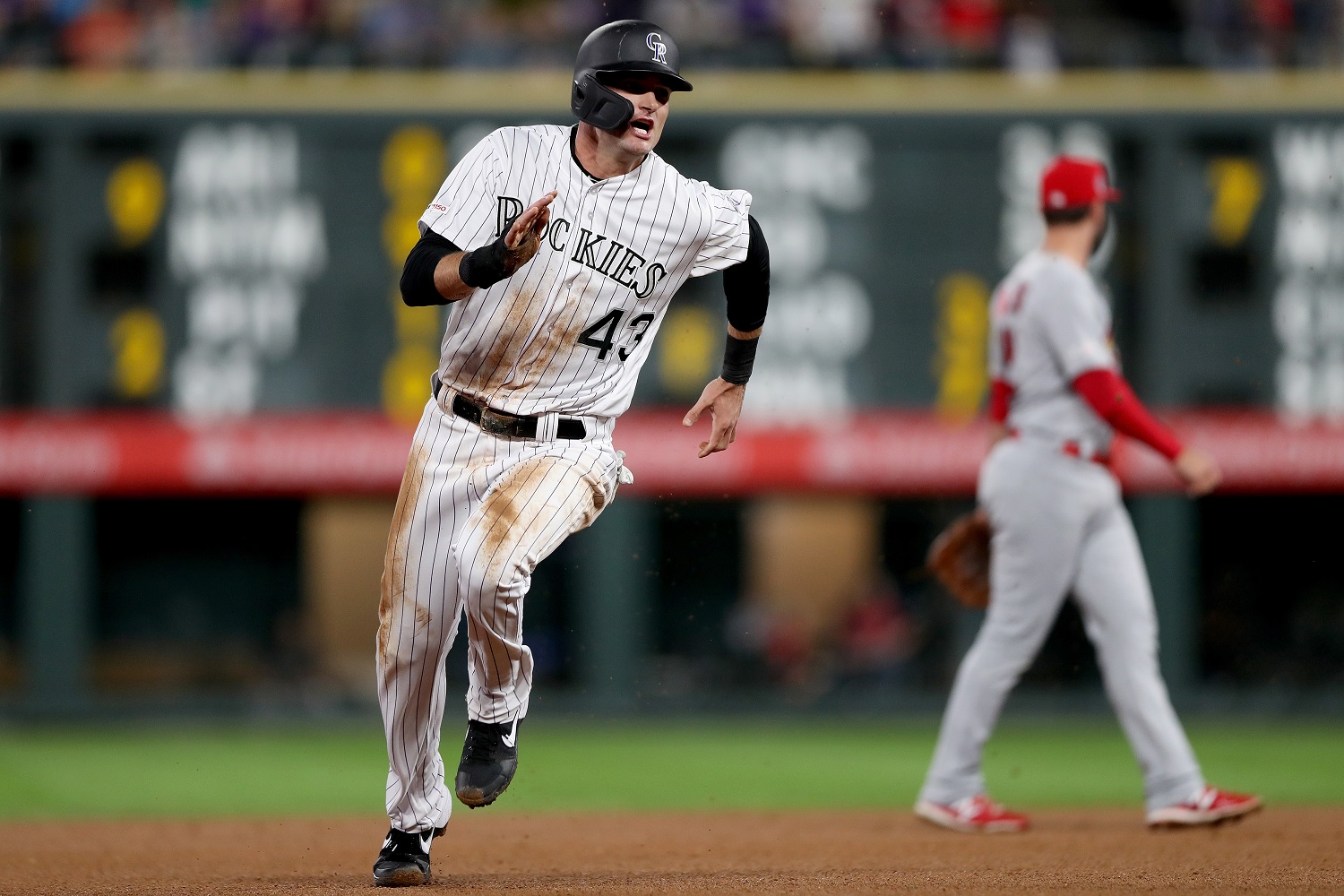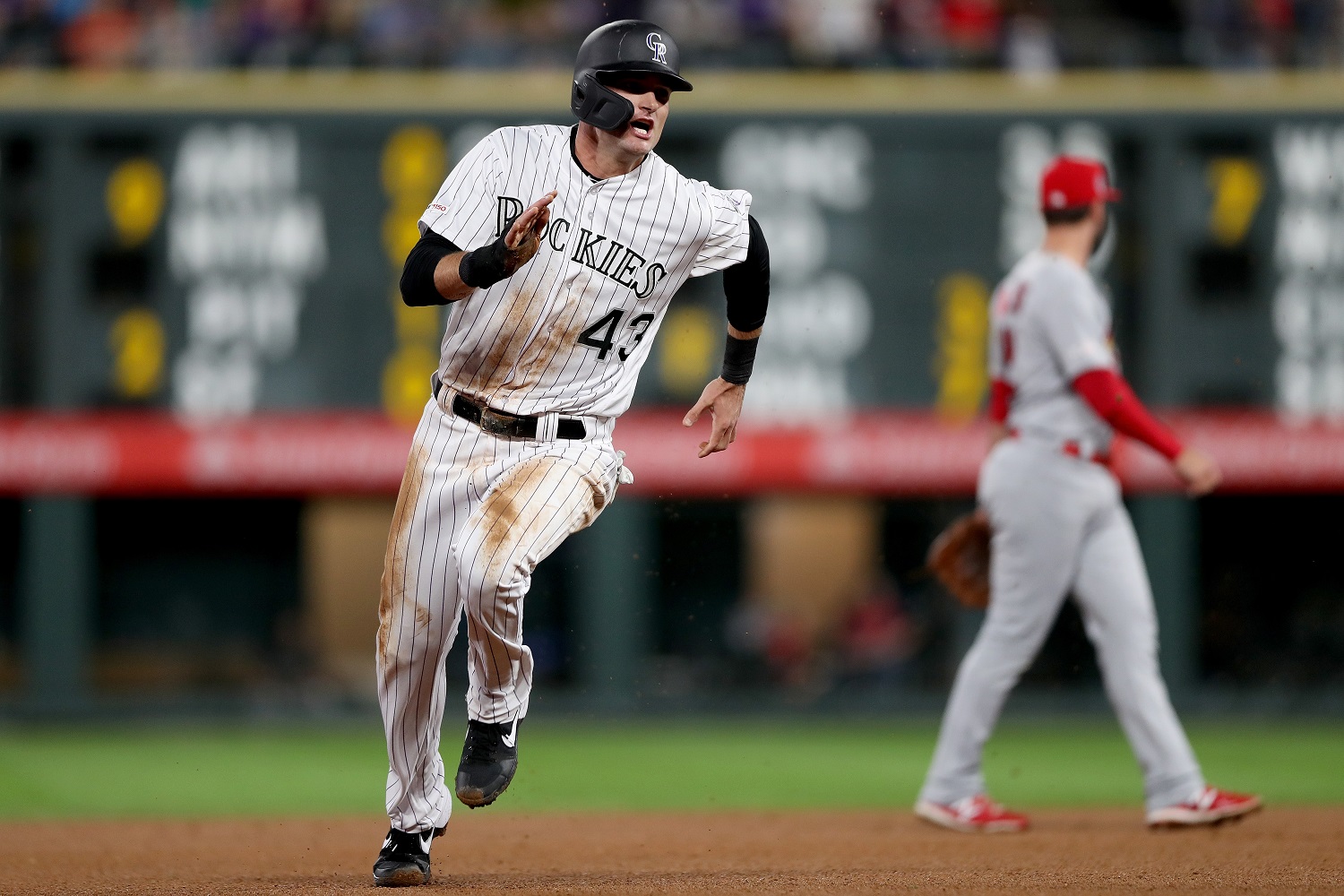 Cities and states have various rules in place because of the COVID-19 pandemic, and so does Major League Baseball. When the Texas Rangers opened at home on Friday, the expectation was that there were to be no fans in attendance.  However, the ballclub made an exception to accommodate Sam Hilliard's parents and Kat Minnerly, his fiancée. They sat on the concourse far above the visitors' dugout.
"It was just heartwarming and good for the soul," Hilliard told the Dallas Morning News. "It was weird, but it was really nice. I know it wasn't easy for them."
The Rangers made it less difficult than it could have been. When MLB released its revised, 60-game schedule for the abbreviated season in early July, it gave Hilliard's agent an idea. Knowing about Jim Hilliard's battle with ALS, Scott Bronstein called Rangers GM Jon Daniels and broached the idea of making an exception.
Bronstein also worked with Rockies GM Jeff Bridich because Colorado players had agreed to not see family on the road this season in light of the pandemic concerns. It wasn't tough to get Hilliard's teammates to agree to an exception.
Daniels put the logistics into the hands of Blake Miller, the team's vice president for security. Miller's mother battled ALS, according to the paper, so there wasn't much likelihood the visit to the ballpark wasn't going to happen.
Inadvertently or otherwise, MLB executives were not consulted.
"It was an easy decision, really," Daniels said. "It was a chance to do something small that could have a really big impact on somebody. I didn't think it was necessary to run it up the pole."