The Tragic Death of Bodybuilder and WWE Star Nicole Bass, Who Sued the Company for Sexual Harassment
A look back on the career and tragic death of former bodybuilder and pro wrestler Nicole Bass, who once filed a $120 million lawsuit against WWE.
A champion bodybuilder mainly known for her appearances on The Howard Stern Show over the years, Nicole Bass also had a short-lived career in professional wrestling, including a stint in WWE that began with a debut at WrestleMania 15, which is quite the honor considering it's the biggest pro wrestling event on the planet.
However, Nicole Bass didn't last long in WWE as she was dismissed from the company after only a few months, a firing that was followed by a $120 million sexual harassment lawsuit against Vince McMahon's juggernaut that led to a circus of a trial in which things didn't go her way.
Upon leaving the wrestling business, Bass continued to make appearances on Stern's show, the last coming in 2017 just days before she passed away at the young age of 52.
Here's a quick look back on the life, career, and tragic death of Nicole Bass.
Nicole Bass was a champion bodybuilder before joining ECW and WWE
Born in Queens in 1964, Nicole Bass grew to be 6'2″ and 240 pounds of pure muscle and became one of the top female bodybuilders in the U.S. She began competing as a teenager and went on to win multiple competitions in the 1980s and 1990s, including the prestigious NPC Nationals in 1997.
The following year, Bass made her professional wrestling debut for Paul Heyman's ECW, joining forces with Justin Credible and engaging in feuds with the likes of Tommy Dreamer, Beulah McGillicutty, and Mikey Whipwreck.
In 1999, Vince McMahon took notice and brought her to WWE and she made her big debut at WrestleMania 15, helping Women's Champion Sable defeat Tori. Nicole Bass was officially named her bodyguard the following night on Monday Night RAW, which was quite the big deal given Sable's popularity at the time.
She soon after became involved in a program with Debra, the former wife of Chicago Bears star Steve McMichael that later married Stone Cold Steve Austin, a feud that also involved Val Venis, with whom Bass was briefly aligned. Nicole Bass & Val Venis vs. Debra & Jeff Jarrett was actually the first match to take place at WWE's "Over the Edge" pay-per-view event in May 1999 following the tragic accident involving Owen Hart.
Bass soon after cost Debra the women's title and formed a brief alliance with new champion Ivory but that didn't last long as she was released from her contract in July. At the time, it just seemed that it was just one of those quick releases that happen all the time in WWE. But what people didn't know is that there was much more to it.
She sued WWE for sexual harassment
Following her release from WWE, Nicole Bass continued to make pro wrestling appearances over the next few years on the independent circuit for such promotions as XPW and NWA Jersey, where she was awarded the women's title. But what people didn't realize is that Bass had filed a $120 million sexual harassment against WWE during this time and was waiting for the trial, which began in the fall of 2002.
Bass alleged that she'd been sexually assaulted by longtime WWE employee Steve Lombardi, better known to wrestling fans as The Brooklyn Brawler, on a flight to England in May 1999. She claimed that Lombardi had grabbed her breasts and pressed his body against hers while also claiming that numerous male wrestlers and referees would walk into the women's locker room while she was getting undressed.
Bass said that she didn't say anything when the incidents took place as she feared retribution from the company. Per the New York Times, she claimed when she told Lombardi she would report him, retribution did come when she took a shot to the head from a guitar that was supposed to be "fixed" but wasn't.
During the trial, numerous big names were called to the stand to testify, none bigger than WWE chairman Vince McMahon himself, who claimed that Nicole Bass had been fired due to her poor performance in the ring, saying she had "two left feet," also claiming her role in the company diminished when Sable quit. Sable, who also testified in the Nicole Bass trial, also filed a sexual harassment suit against WWE after she left.
Among others, Triple H also took the stand in the trial and said Bass wasn't a good wrestler and WWE's attorneys then told the court that there were inconsistencies in statements made by Bass, which eventually led to the jury deciding that she was not harassed during her tenure in WWE.
Nicole Bass later took the case to the U.S. Court of Appeals but it was quickly thrown out.
Nicole Bass passed away in 2017 at the age of 52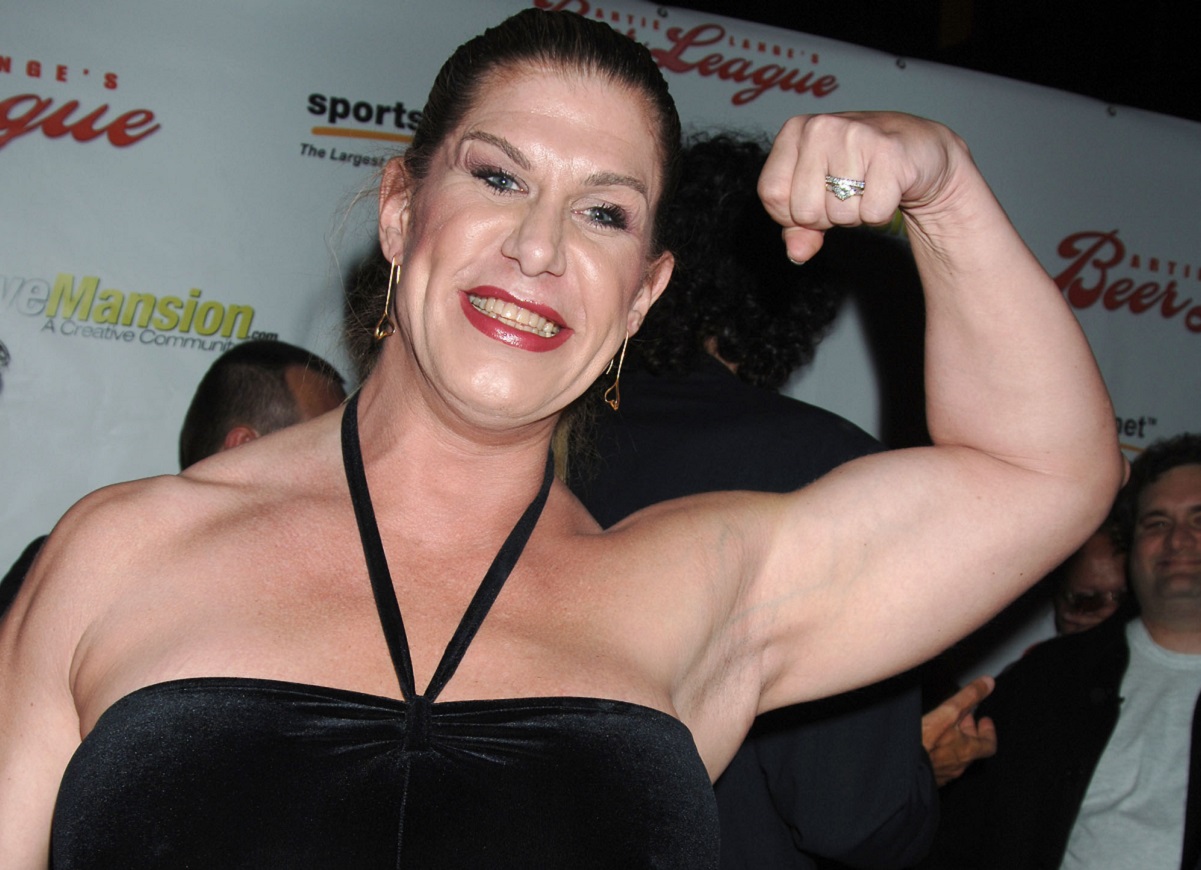 In the later years of her life, Nicole Bass stayed out of the spotlight outside of the occasional appearance on Howard Stern or an autograph signing here and there. Her husband of 28 years, Bob Fuchs, passed away in 2013 and Bass herself tragically followed just a few years later.
In mid-February 2017, Bass was rushed to a New York hospital and put on life support after being found unconscious at her apartment. While in the hospital, she suffered a massive heart attack that left her brain dead and was taken off life support on February 17 and passed away a short time later.
Nicole Bass was just 52 years old at the time of her death.