The Tragic Death of Former Vikings Safety Orlando Thomas
For seven NFL seasons, Orlando Thomas was an excellent safety for the Minnesota Vikings. Quarterbacks did not want to throw in his direction, because the ball would most likely get picked off. Despite the success Thomas had throughout his football career, though, he died just a little over a decade after he last played in the league.
Orlando Thomas had a good career with the Minnesota Vikings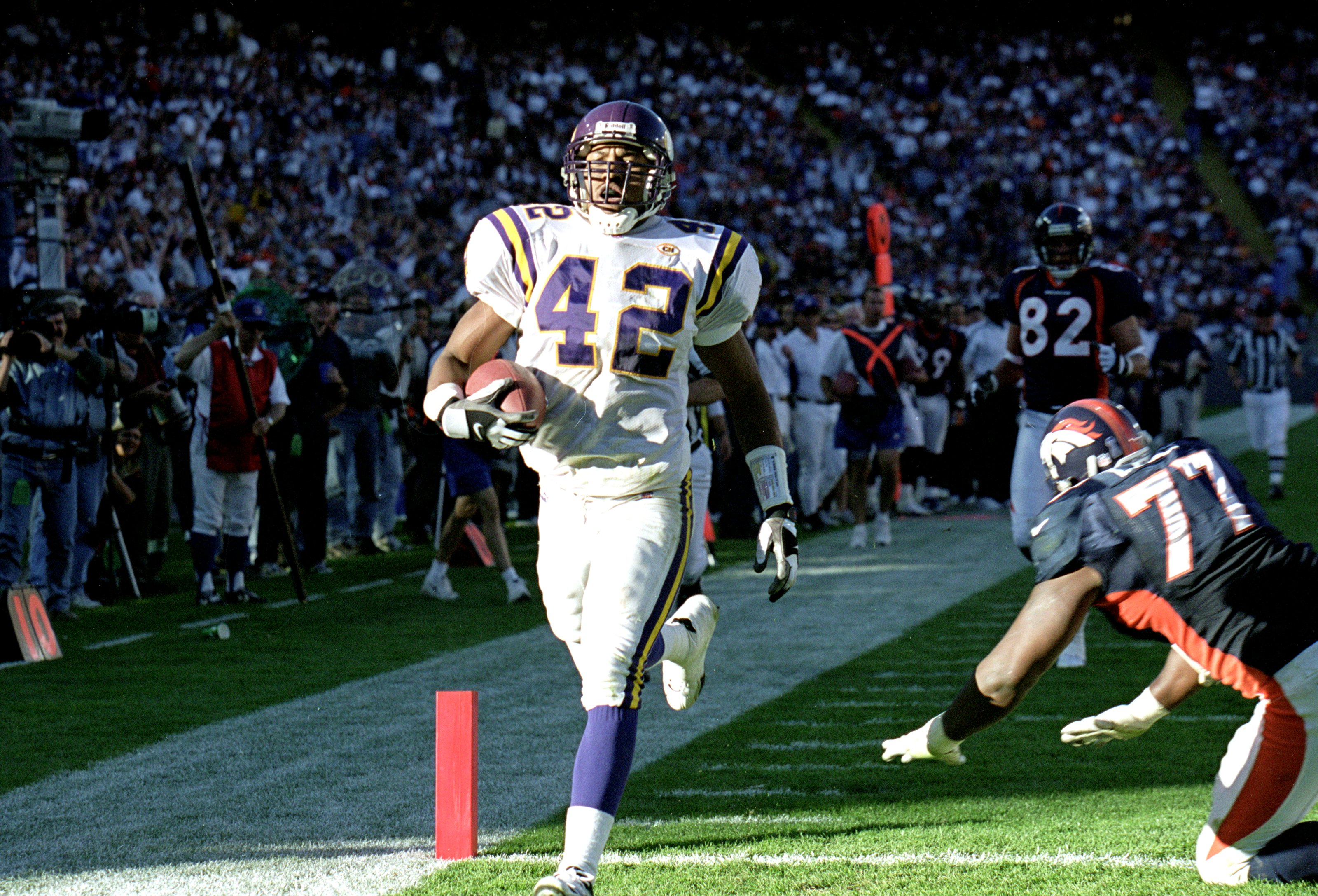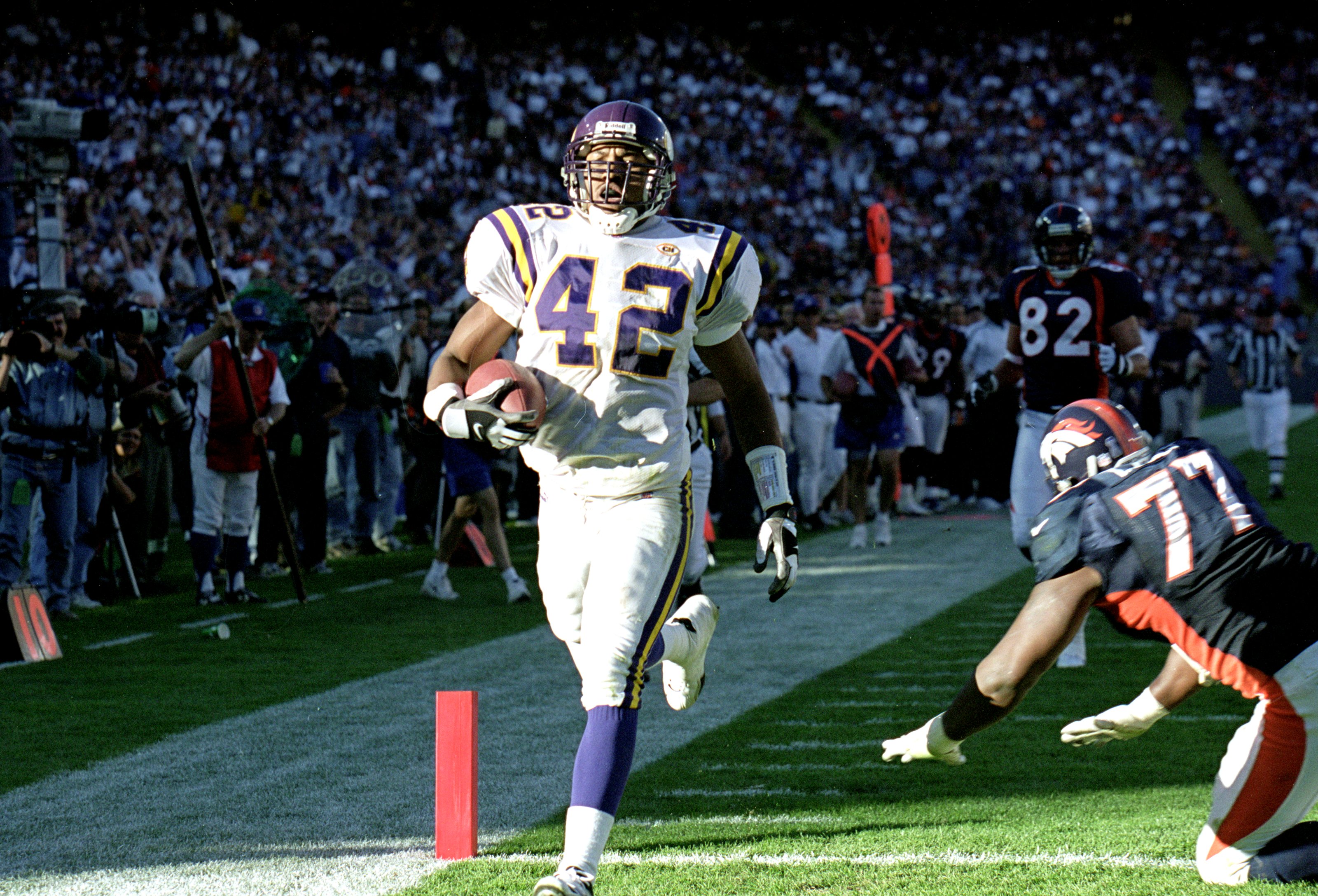 The Minnesota Vikings drafted Thomas in the second round of the 1995 NFL draft. He was then excellent in his rookie season with the Vikings. 
In 1995, Thomas led the NFL in interceptions with nine. He also had four fumble recoveries and 51 total tackles. Thomas then continued to have success in 1996 as he had a career-high 83 total tackles to go with five interceptions. The Vikings also reached the playoffs that season too, their first of five straight playoff appearances while Thomas was there. 
In 1997, Thomas had 70 total tackles and two interceptions. Then in 1998, while Thomas had 69 total tackles and two interceptions, the Vikings were dominant as a team. They ultimately went 15-1 in the regular season before losing in the NFC Championship Game.
Thomas then had 72 total tackles and two interceptions in 1999, and 37 total tackles and one interception in nine games in 2000. The Vikings went back to the NFC Championship Game in 2000 too. 
The 2001 season was Thomas' last in the NFL. He had 61 total tackles and one interception, but the Vikings went 5-11 and missed the playoffs. 
He suffered from ALS
In June 2007, Thomas revealed that he had amyotrophic lateral sclerosis (ALS), according to ESPN, which is also known as Lou Gehrig's disease. 
After he lost his ability to move, according to USA Today, he could then no longer speak. His wife ultimately helped him communicate.
"She'd have to go through the entire alphabet, and he'd blink his eye. The only muscle that worked was his eyelids, so he would blink at the letter," Thomas' former agent Mark Bartelstein said, according to USA Today. "Sentences would take forever."
He ultimately battled ALS for more than 10 years, according to USA Today. 
Orlando Thomas ultimately died in 2014
Thomas died in November 2014. He was only 42 years old. When he played for the Vikings, Thomas weighed 225 pounds. When he died, he was almost 70 pounds, according to ESPN.
"Nobody's ever fought a battle like Orlando fought, with so much dignity — I never saw anything like it," Bartelstein said, according to ESPN. "It's just incredible. He never had a sense of self pity, never felt sorry for himself, he was always worried about everyone else. He was just the most incredible person I've ever been around."
The Vikings released a statement about his passing. 
"He represented the franchise and the state of Minnesota with the utmost dignity and class," the statement read, according to USA Today. "While his outgoing personality made him a favorite among his teammates, Orlando's involvement in the community made him a favorite outside of Winter Park."
Bartelstein also reportedly thinks that Thomas' playing style during his football career had something to do with his ALS.
"I don't have any doubt that there's a correlation to it," Bartelstein said, according to USA Today. "But at the same time I also know that he loved the game so much, and he got so much from it. It took everything from him, but it also gave him so much. That's sort of the tough thing to get your arms around."
Some of Thomas' former teammates also took to Twitter after his death. This includes star wide receiver Randy Moss, who tweeted, "Orlando Thomas R I P Viking4life."
Orlando Thomas was a tough safety in the NFL. It seems as if he displayed that toughness down to his very last day.
Stats courtesy of Pro Football Reference