The Tragic Death of Pro Wrestler Malcolm "King Kong" Kirk, Who Died in the Ring
Malcolm "King Kong" Kirk was a larger-than-life character in more ways than one.
Kirk stood 6-foot-1 and 352 pounds, and his guillotine to the throat was one of the deadliest finishing moves in pro wrestling at the time. Kirk also had a warm personality that affected everyone he met during his time in the ring. That's why the entire wrestling world was shocked and saddened to hear about his sudden death in 1987.
Malcolm "King Kong" Kirk's wrestling career
Despite his popularity as a wrestler, Kirk actually started his professional athlete career on the rugby field. In the 1950s, Kirk played for the Featherstone Rovers, Castleford, and the Doncaster club in the United Kingdom. He played in 38 total matches and scored one try in his professional career.
Kirk switched to wrestling after his rugby career finished. He rose to prominence in the 1970s as the mean, scary, bald warrior who could crush his opponent with a single guillotine. Kirk performed mostly in the UK, but he traveled all over Europe to wrestle.
The gentle giant started his career with the nickname "Mucky" Mal Kirk, but that quickly morphed into "King Kong" Kirk when he put on a few pounds and lost his hair. His greatest win came in 1971, when he defeated Mike Marino at the Royal Albert Hall Tournament.
"King Kong" Kirk faced Shirley "Big Daddy" Crabtree in a 1987 tag-team match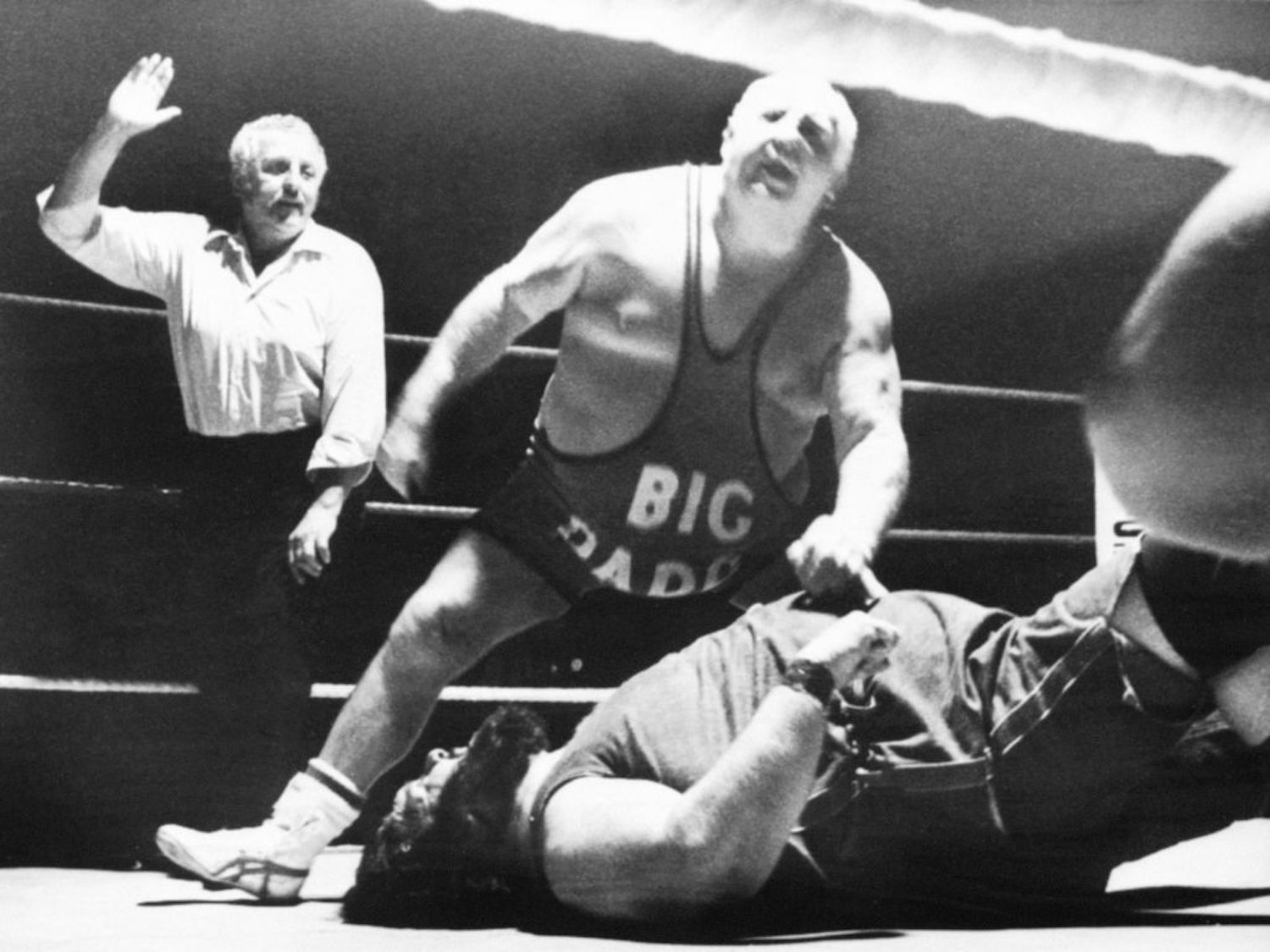 On August 24, 1987, Kirk teamed up with King Kendo, a man somehow bigger than he, to face Shirley "Big Daddy" Crabtree, an English legend, and Greg Valentine at Great Yarmouth in Norfolk.
The match started like every other in Kirk's career — both teams traded blows back and forth and the crowd was loving every second. When Crabtree executed his iconic finishing move, the Big Splash, on Kirk at the end of the match, Kirk didn't tap out. He didn't even move.
Kirk's face started to turn blue, and everyone around the ring immediately knew there was something wrong.
"King Kong" Kirk died in the ring that day
After everyone realized Kirk was in trouble, they called an ambulance as soon as they could. Kirk was rushed to the hospital after the match, but he was pronounced dead before he even got there. He was 51 years old.
The aftermath of Kirk's death hit British wrestling hard. Kirk shouldn't have been wrestling at 51 years of age and weighing over 350 pounds, but he wasn't being paid enough to stop.
To make things worse, "Big Daddy" Crabtree wrestled less than 24 hours after Kirk died under him in the ring. It wasn't a great look for professional wrestling in the UK, but Kirk was eventually honored for the legendary wrestler and person he was away from the ring.