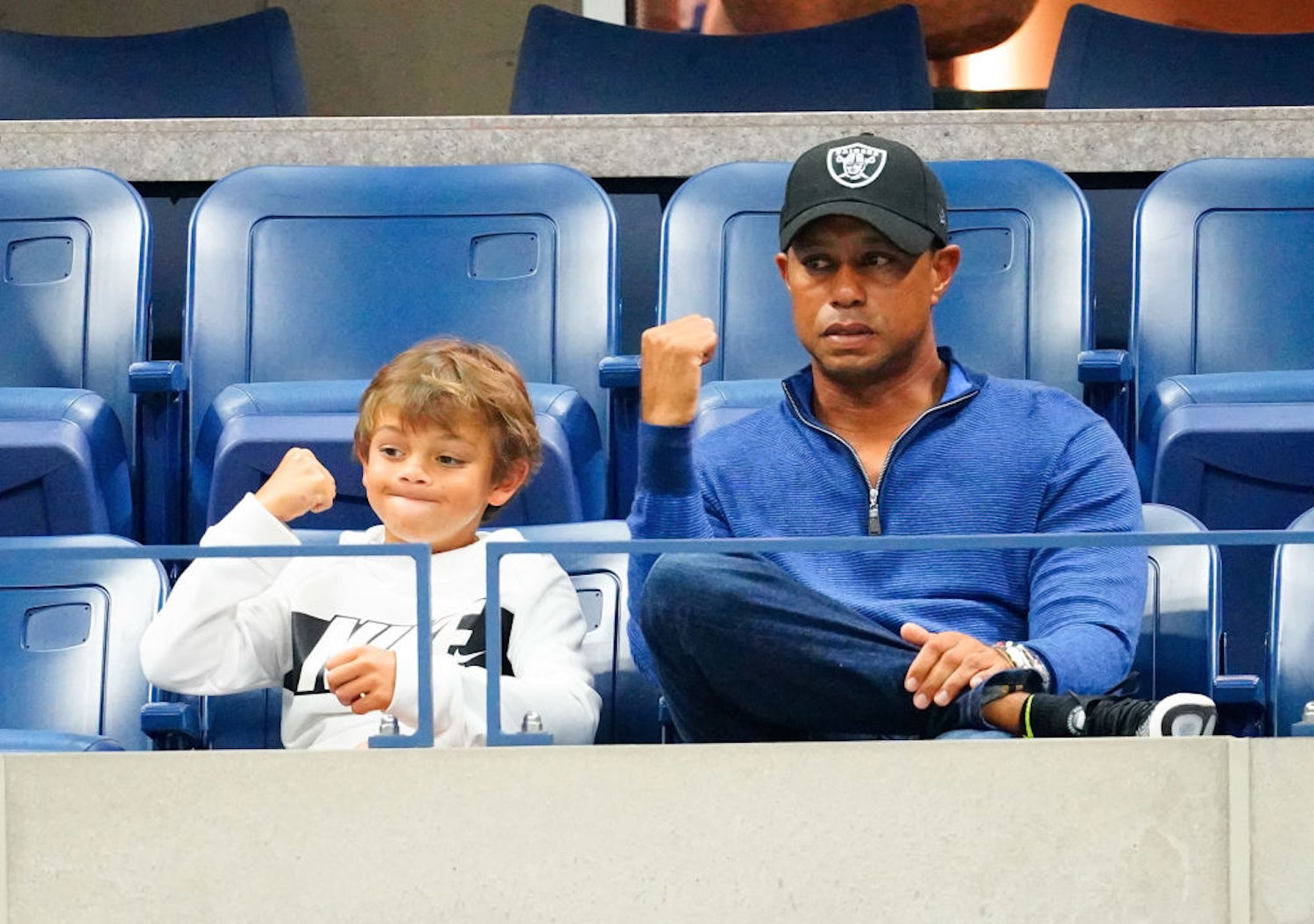 Tiger Woods and His Son Charlie Are Forming an Unstoppable Golf Superteam
Tiger Woods' son, Charlie, is already a talented golfer at 11 years old, and the father-son duo will be teaming up on the course soon.
Tiger Woods isn't the only talented golfer in the family. His son, Charlie, has already shown some real promise on the course at 11 years old, and now he gets the chance to prove he has what it takes to compete with the big guns.
Tiger and Charlie will be teaming up to play in the PNC Championship this December. The tournament is a father-son event that will include other golf legends and even some current players. We can't wait to see what the future of golf has in store.
Charlie Woods is already a talented young golfer
Tiger Woods was considered a golf prodigy basically as soon as he could walk. Woods was always destined for greatness on the PGA Tour since he was a child, and his son might be on the same path.
Charlie Woods is already competing in golf tournaments at 11 years old. Oh, and he's winning them easily. In August of this year, Charlie won a nine-hole tournament at Hammock Creek Golf Club in Palm City, Fla. with a score of 3-under 33. No one else shot better than 2-over par.
Charlie made three birdies and no bogeys during his impressive round, and Tiger was there to carry his son's bag the whole way. You can't really ask for a better caddy.
Tiger and Charlie Woods are teaming up
Early in his golf career, Charlie has only played in junior tournaments and fun events with Tiger, but now he's taking a step up. Charlie will join his dad to play in the PNC Championship on Dec. 19-20 at The Ritz-Carlton Golf Club Grande Lakes in Orlando, Florida.
The event, which was formerly known as The PNC Father Son Challenge, pegs 20 major champions and their family members against each other in a 36-hole scramble. This year will mark Tiger's first appearance in the event and the first time he's played a competitive tournament with his son, Charlie.
"I can't tell you how excited I am to be playing with Charlie in our first official tournament together," Woods told PGA Tour.com. "It's been great watching him progress as a junior golfer and it will be incredible playing as a team together in the PNC Championship".
Good luck beating the Woods'.
How can you watch Tiger and Charlie in the PNC Championship?
The PNC Championship will be the first look for golf fans at Charlie Woods' golf game. He's competed in plenty of tournaments before, but this will be his first time playing in front of the television cameras.
You can watch Tiger and Charlie tear up the course this December via Peacock and NBC Sports. The complete viewing schedule for the PNC Championship is as follows:
Saturday, December 19
1-2:30 p.m. ET: Peacock
2:30-5 p.m. ET: NBC Sports
6-10 p.m. ET: Golf Channel (re-air)
Sunday, December 20
2-3 p.m. ET: Peacock
3-6 p.m. ET: NBC Sports
7-11 p.m. ET: Golf Channel (re-air)