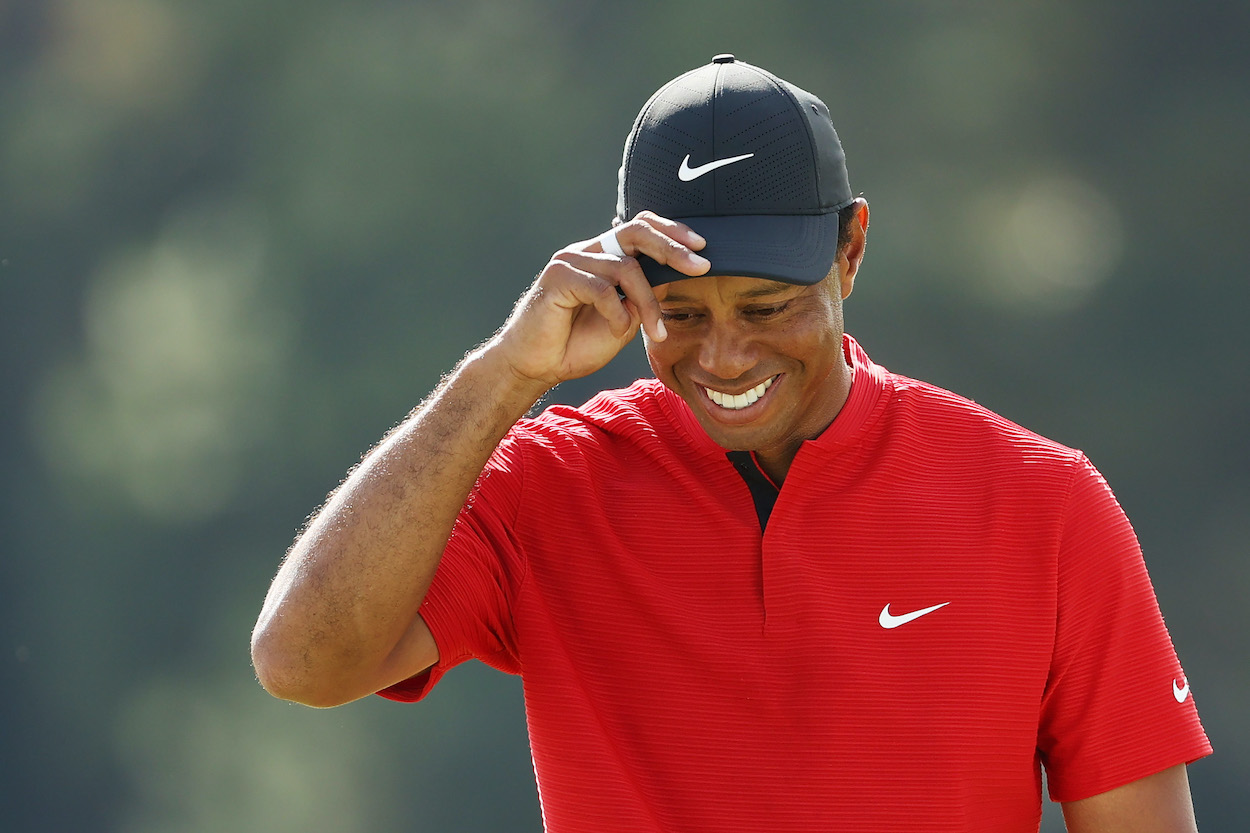 Tiger Woods Is the Highest-Paid Golfer of 2021 Despite Not Playing a Single Shot on the PGA Tour
Tiger Woods has been named the highest-paid golfer of 2021 with $62.2 million in earnings.
Tiger Woods hasn't played a single shot in a competitive round on the PGA Tour this year. The golf legend has been sidelined for the last four months after he suffered multiple leg fractures in a terrifying single-car crash back in February. Dating back to last year, Woods hasn't recorded a top-30 finish on Tour since the Farmers Insurance Open in January of 2020.
Even with all that being true, Woods was just named the highest-paid golfer of 2021.
Kings stay kings.
Tiger Woods hasn't played a single shot on the PGA Tour since last November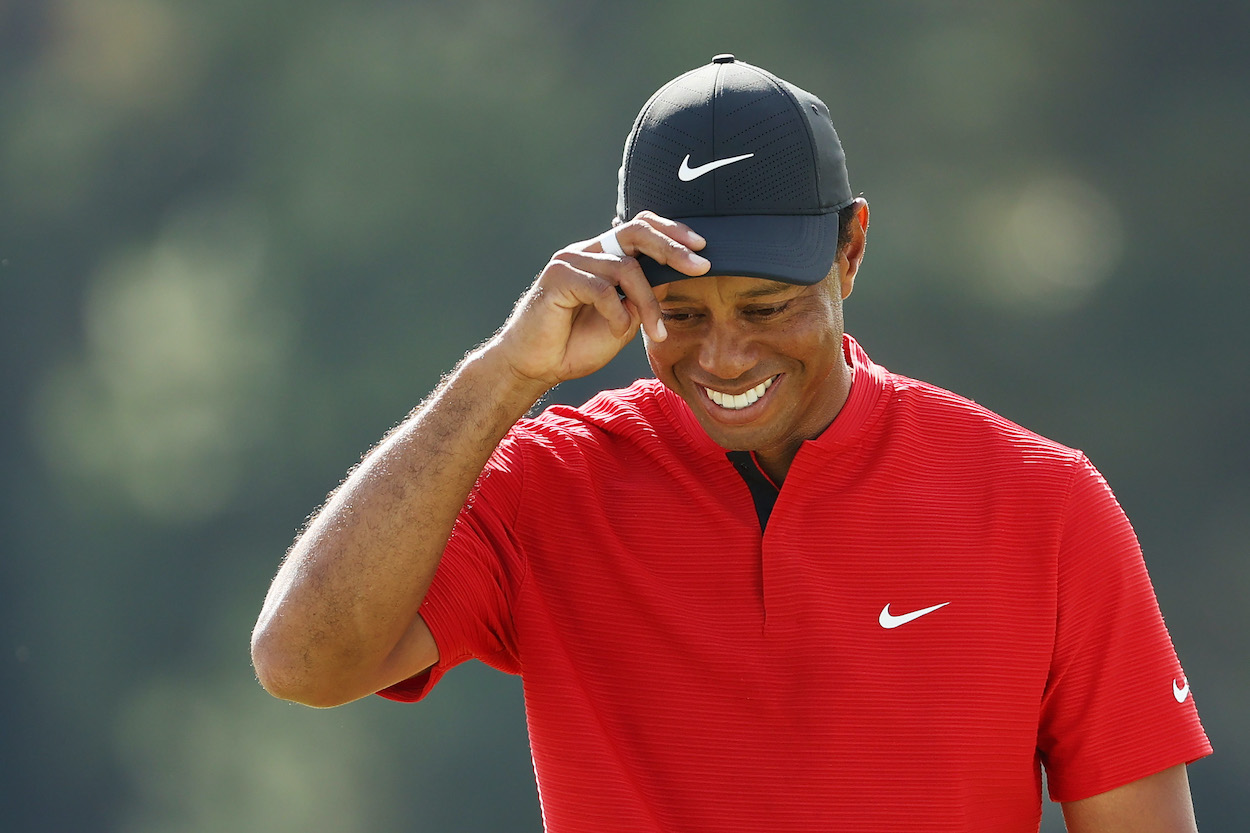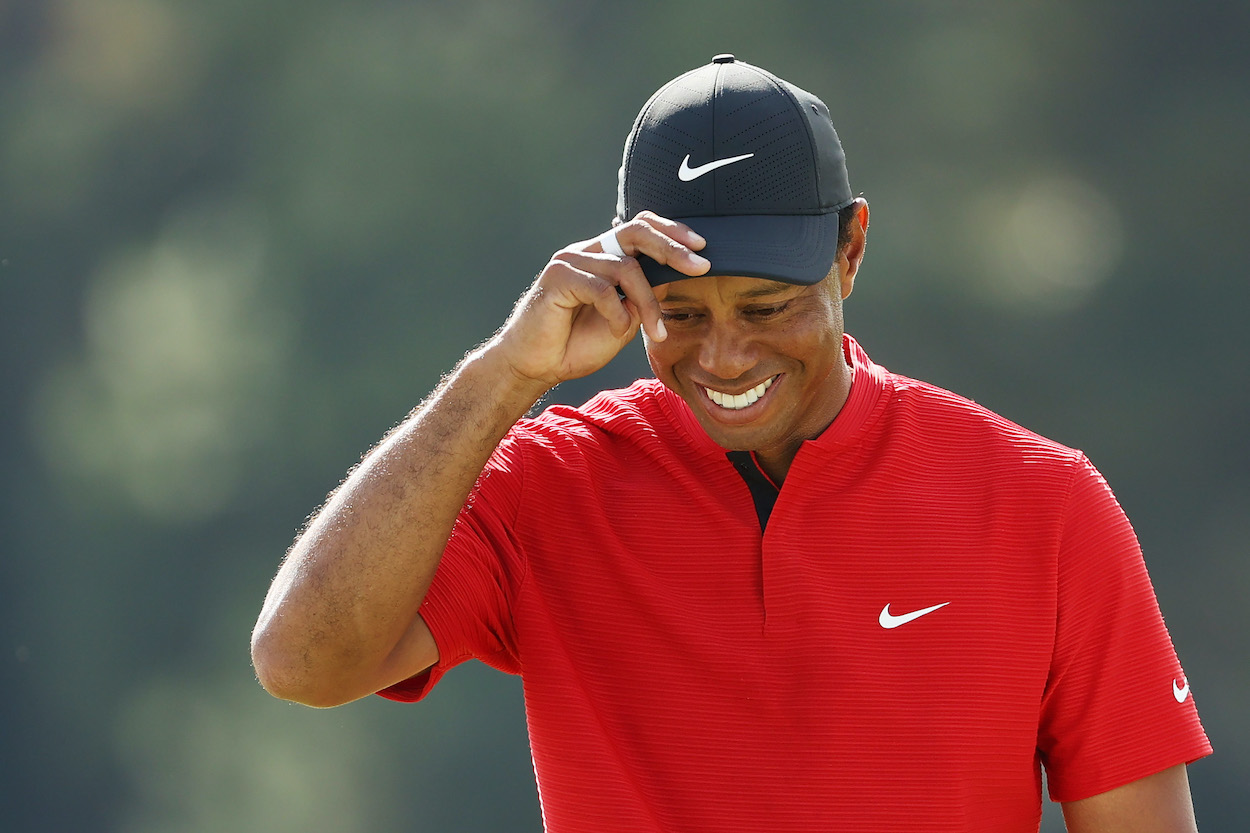 The PGA Tour has been operating without its greatest and most popular player ever for quite some time now. Woods hasn't played a competitive round on Tour since the 2020 Masters in November. The Hall of Famer played with his son, Charlie, in the PNC Championship a month later, but he hasn't hit a single golf shot in a Tour event through five and a half months of 2021.
After the PNC Championship, Woods underwent a fifth microdiscectomy surgery on his back, which delayed his return to competitive golf even more. Then, two months later, disaster struck.
On Feb. 23, Woods was involved in a single-car crash that resulted in multiple fractures in his right leg. Doctors inserted a rod into his tibia and a variety of pins and screws into his ankle during emergency surgery, putting Woods' PGA Tour future in serious doubt.
The 15-time major champion won't be winning golf tournaments any time soon, but he still knows how to beat his fellow PGA Tour members in the art of cashing checks.
Tiger Woods is the highest-paid golfer of 2021
Woods ranks 210th on the PGA Tour money list this season with just $64,200 in winnings. He's only earned $191,000 in prize money over the last 12 months. But Tiger doesn't even need to see the golf course to rake in millions.
On Thursday morning, Woods was named the highest-paid golfer of 2021, per Kurt Badenhausen of Sportico. The legendary golfer earned $62.2 million over the last 12 months, which was $16 million more than the next highest-paid player.
An incredible $62 million of Woods' $62.2 million total came from off the course. His ongoing endorsement deals with Nike, TaylorMade, Bridgestone, Monster Energy, and others largely contributed to his lucrative year while he was away from the PGA Tour.
The 10 highest-paid golfers made an estimated $300 million
Behind Woods on the list of the highest-paid golfers of 2021, Phil Mickelson occupies the second spot with $46.1 million in earnings. World No. 1 Dustin Johnson ($40.8 million), Rory McIlroy ($32.8 million), and Jordan Spieth ($29.6 million) round out the top five.
Below them, Justin Thomas comes in sixth at $20.3 million. Big-hitting Bryson DeChambeau follows Thomas with $17.9 million in earnings. Xander Schauffele ($17.3 million), Jon Rahm ($16.9 million), and Masters champion Hideki Matsuyama ($15.4 million) cap off the top 10.