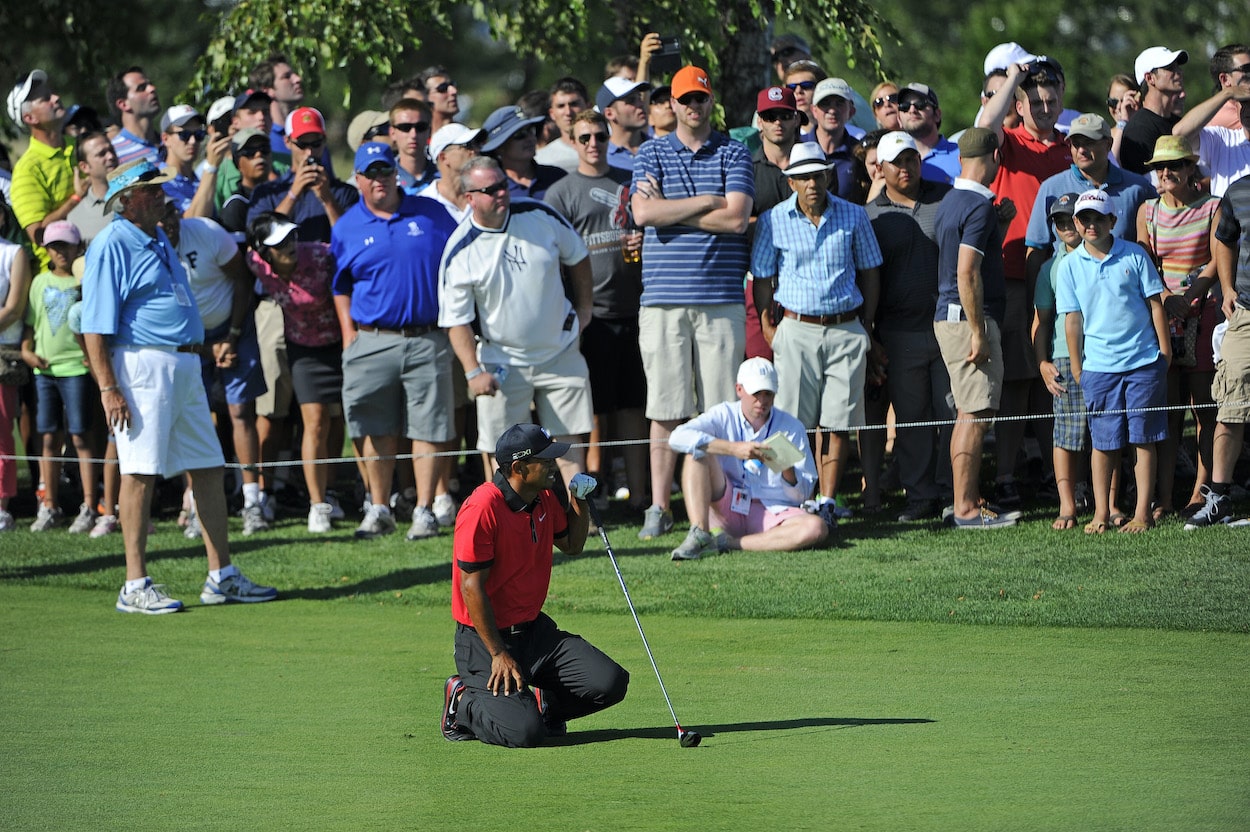 Tiger Woods Injury History: A Complete Timeline of the Golf Legend's Injuries and Surgeries
A complete breakdown of Tiger Woods' injury history.
Tiger Woods is widely considered the greatest golfer to ever play on the PGA Tour. His 82 career wins are tied with Sam Snead for the most of all time, he ranks second in major championship victories with 15, and he's earned more money on the course than anyone in professional golf history.
The resume is already unparalleled as is, but it would be even more impressive today had Woods not battled injuries throughout his entire career. Woods has dealt with dozens of injuries to his knees, back, and more over the years, and he might never be 100% healthy again as he approaches the age of 47. So, let's go through Tiger's lengthy injury history and try to predict how much longer he'll be able to hobble through PGA Tour events.
A timeline of Tiger Woods' injury history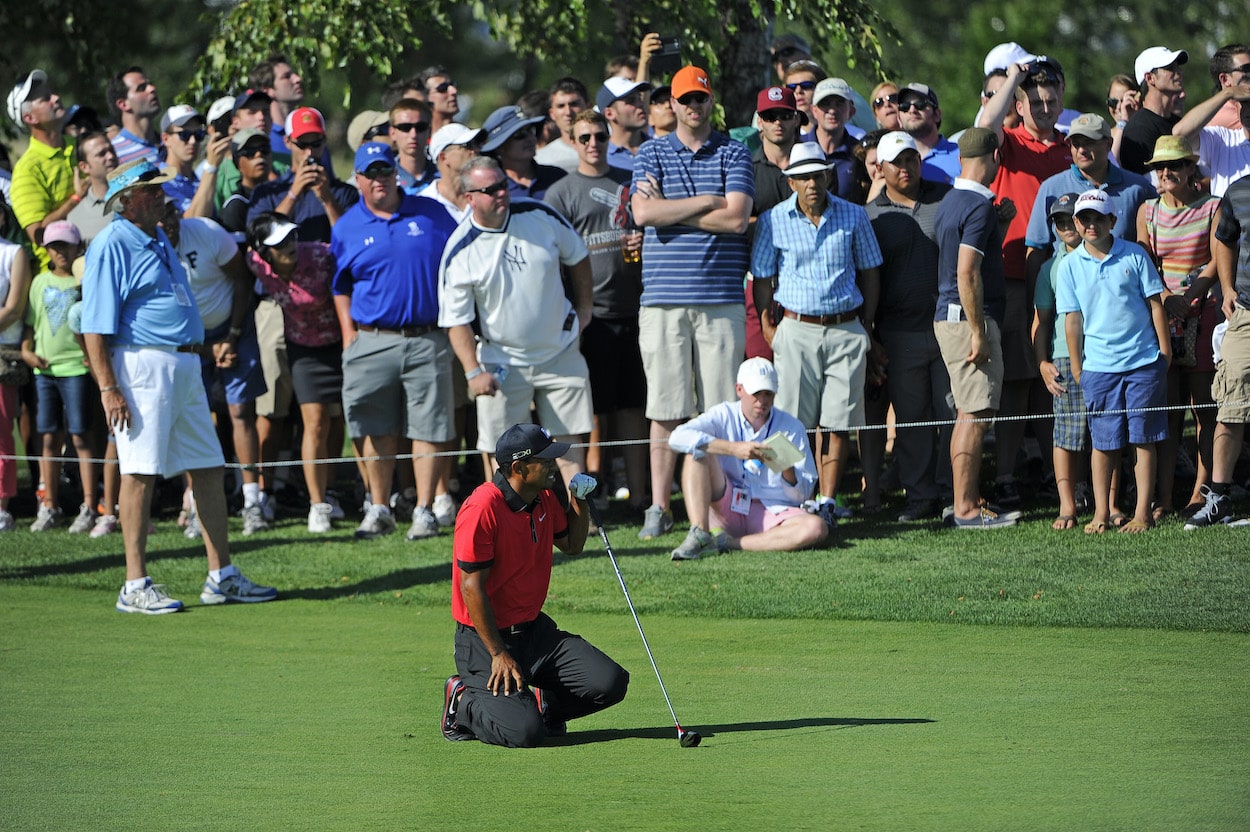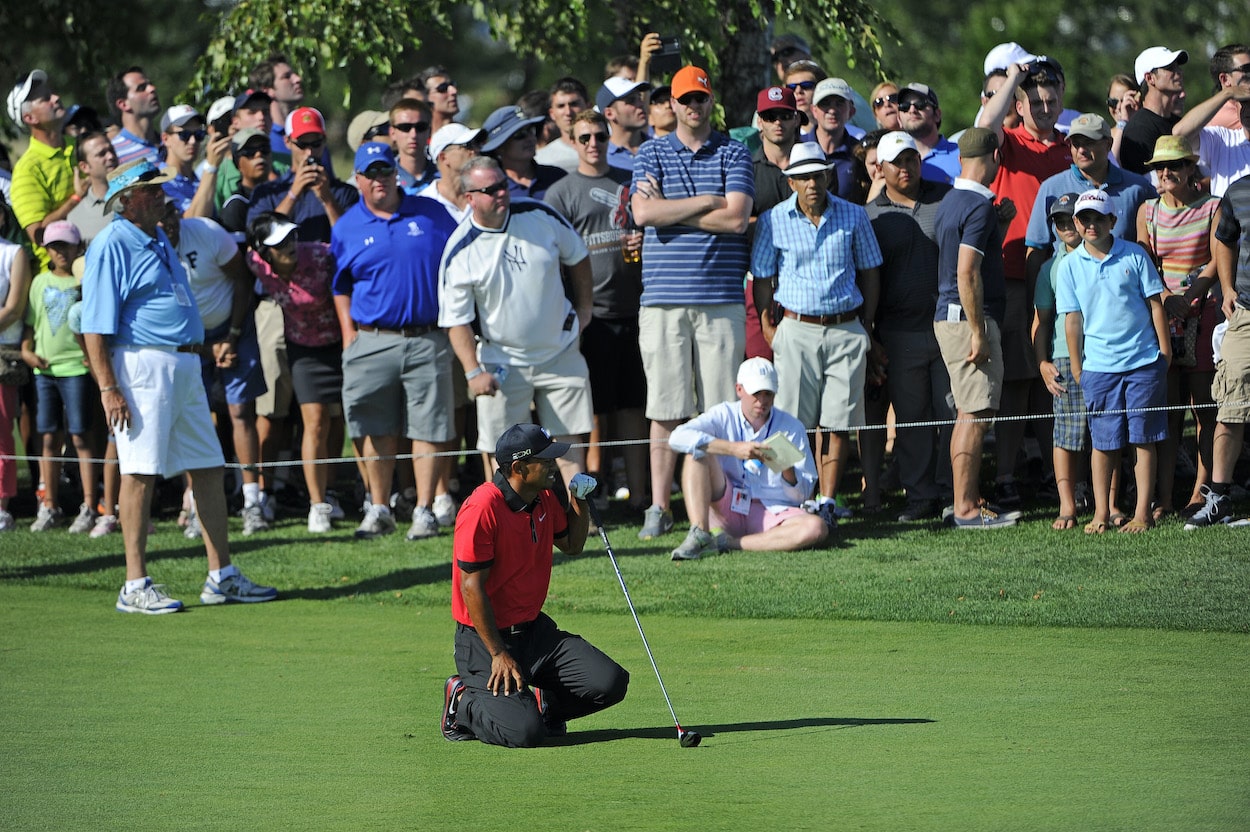 1994
Two years after making his PGA Tour debut in 1992, Woods underwent surgery to remove two benign tumors and scar tissue from his left knee. He returned a few months later at the 1995 Masters and finished in a tie for 41st place.
2002
Tiger went under the knife again in 2002 to remove fluid and benign cysts from his left knee. He didn't need much time to recover, though, as he returned two months later and won three of his first five starts of the 2003 season.
2007
Woods didn't miss much time in the first decade and a half of his career, but the injuries started to pile up starting in 2007. In August, he ruptured his left ACL during the Open Championship. An injury that severe would sideline most people for at least the rest of the season, but Tiger played through the pain and won five of his last six starts of the year. Incredible.
2008
The 2008 season was an eventful one for Woods in terms of injuries. He underwent surgery on his left knee in April, suffered two stress fractures to his left tibia in May, and all he did was win the U.S. Open in June on a broken leg. After maybe the most impressive victory of his career, Tiger underwent surgery to repair his left ACL. He then injured his right Achilles tendon in December and missed a total of eight months. Woods ended up playing in just six events in 2008, and he won four of them.
2010
Woods' injury story began with his legs, but the back issues started appearing in 2010. He missed the first few months of the season due to a bulging disc in his back and an inflamed facet joint in his neck. Despite returning to the golf course in April and playing the rest of the season, Tiger didn't win a single event.
2011
During a T4 finish at The Masters, Woods injured his left Achilles on an awkward swing from under a tree on the 17th hole. He also missed two months in the middle of the season due to a sprained MCL in his left knee.
2012
Woods' left Achilles injury flared up in March of 2012, and he was forced to withdraw from the WGC-Cadillac Championship. He returned two weeks later and won the Arnold Palmer Invitational, because of course he did. He ended up playing in 19 events that season, which marked his most in a year since 2005.
2013
After a fairly healthy 2012 season, Woods suffered one of his scariest injuries when he tweaked his back during the 2013 Barclays and fell to his knees after a painful swing. He still finished in a tie for second place, but he struggled in his last three events of the year.
2014
Tiger's back issues started to grow worse in 2014. He missed The Masters and multiple other events at the beginning of the year due to back spasms, and he was able to make only seven starts throughout the season.
2015
Woods fought through back pain all year to make 11 starts in 2015, but his season ended when he underwent two microdiscectomy surgeries in September. He needed an additional back surgery a month later, which sidelined him for the entire 2016 season and most of the 2017 season.
2017
Tiger made only two starts in 2017 before undergoing another back surgery in April, the fourth of his career.
2019
After a healthy 2018 season in which Woods made 18 starts, he suffered a neck strain that forced him out of the Arnold Palmer Invitational. Tiger was able to return in time for the 2019 Masters, where he won in heroic fashion.
2021
After undergoing a fifth back surgery in 2020, Woods suffered compound fractures in his right leg and ankle in a single-car accident in February of 2021. He underwent immediate surgery and wasn't able to walk on his own for months. Tiger took more than a year off before returning to play in the 2022 Masters, PGA Championship, and Open Championship. He hasn't made a start yet in the 2022-23 season.
Tiger Woods is still feeling the effects of his most recent injury
The car accident that caused Woods' most recent injury happened nearly two years ago, but the golf legend is still feeling the effects of that day. He likely will for the rest of his life.
Tiger still has a rod in his leg and screws and pins in his ankle. It's still a challenge for him to walk 18 holes of golf without limping, let alone 72 holes in a four-day span. He's already stated that he won't use a golf cart during PGA Tour events, so his future starts will depend on how much pain he can tolerate while walking these courses.
Woods was supposed to return to competition this weekend at the Hero World Challenge, but plantar fasciitis in his right foot forced him to withdraw. He announced on Twitter that he still plans on teeing it up in "The Match" and the PNC Championship this month.
We've seen Woods return from injuries and thrive in his next few starts numerous times, but that magic might be gone. Tiger is going to turn 47 years old later this month, so time is running out on finding that record-breaking 83rd win.