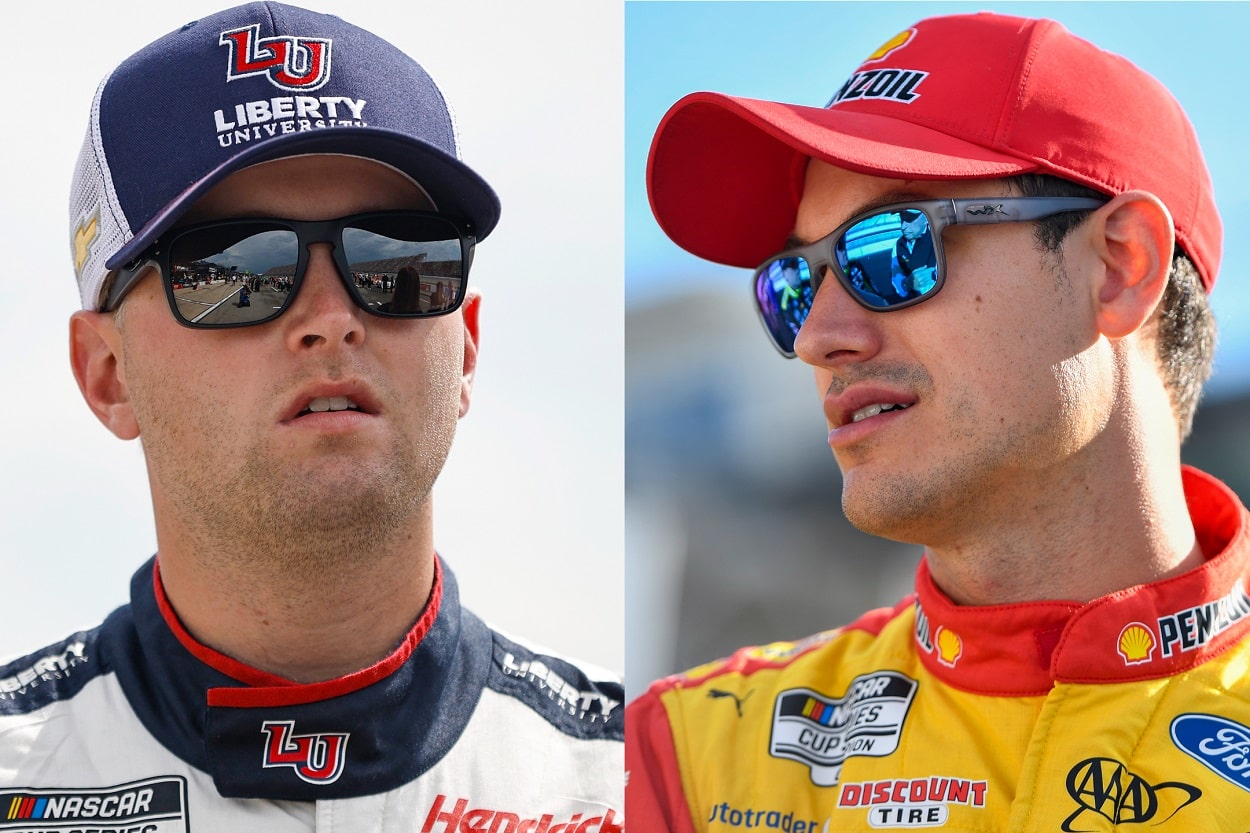 The Time Could Be Right for William Byron to Exact His Revenge on Joey Logano
William Byron still has a score to settle with Joey Logano.
William Byron has effectively gone silent to the point of potential irrelevancy since one of the more significant incidents of the season in the spring race at Darlington Raceway. But this week might be the perfect time to reassert himself.
Byron opened his fifth season in the NASCAR Cup Series with a pair of wins through the first eight races of the 2022 campaign, suggesting this might be the breakout season for the 24-year-old driver of the No. 24 Hendrick Motorsports Chevrolet.
He led at least one lap in seven of those eight events and posted four top-five finishes through the spring race at Martinsville Speedway when he became the first driver of the year with multiple victories.
The incident with Joey Logano at Darlington changed William Byron's season
Byron was out front again late in the May 8 race four weeks later at Darlington Raceway when Joey Logano pushed him out of the way entering Turn 3 with three laps left in the race. Byron slid up into the outside wall and limped around to finish 13th while Logano cruised to his first of two wins on the season.
That incident came after Logano thought Byron had squeezed him high on the restart and produced some of the most animated reactions NASCAR fans have seen from the typically mild-mannered Byron.
"He's just an idiot," Byron said after the race. "He does this stuff all the time. I've seen it with other guys. He drove in there 10 miles an hour too fast, and with these Next-Gen cars, he slammed me so hard, it knocked the whole right side off the car, and no way to make the corner.
"So, yeah, he's just a moron. He can't win a race, so he does it that way. So I don't know. … It was close racing on the restart. We were faster than him. Obviously, at the end, [my] right rear started to go away, and, yeah, he didn't even make it a contest."
If Byron has any inclination for payback, Logano said later that week he's always ready for that type of battle.
"If he wants to keep going back and forth, I'll keep swinging," Logano said. "I don't think that's a good play for him in the long run … He can keep going. But I can promise you I'll keep going, and I'll go bigger every time."
Nothing has happened between the two drivers since the Darlington incident, perhaps partly because Byron has hardly been a factor since that race.
Byron has managed just one top-10, a ninth-place finish at Sonoma Raceway in June, in the 14 races since Darlington and slid from second in the points standings to 10th when the regular season came to a close Sunday at Daytona International Speedway.
The start of the playoffs might rekindle the Byron-Logano feud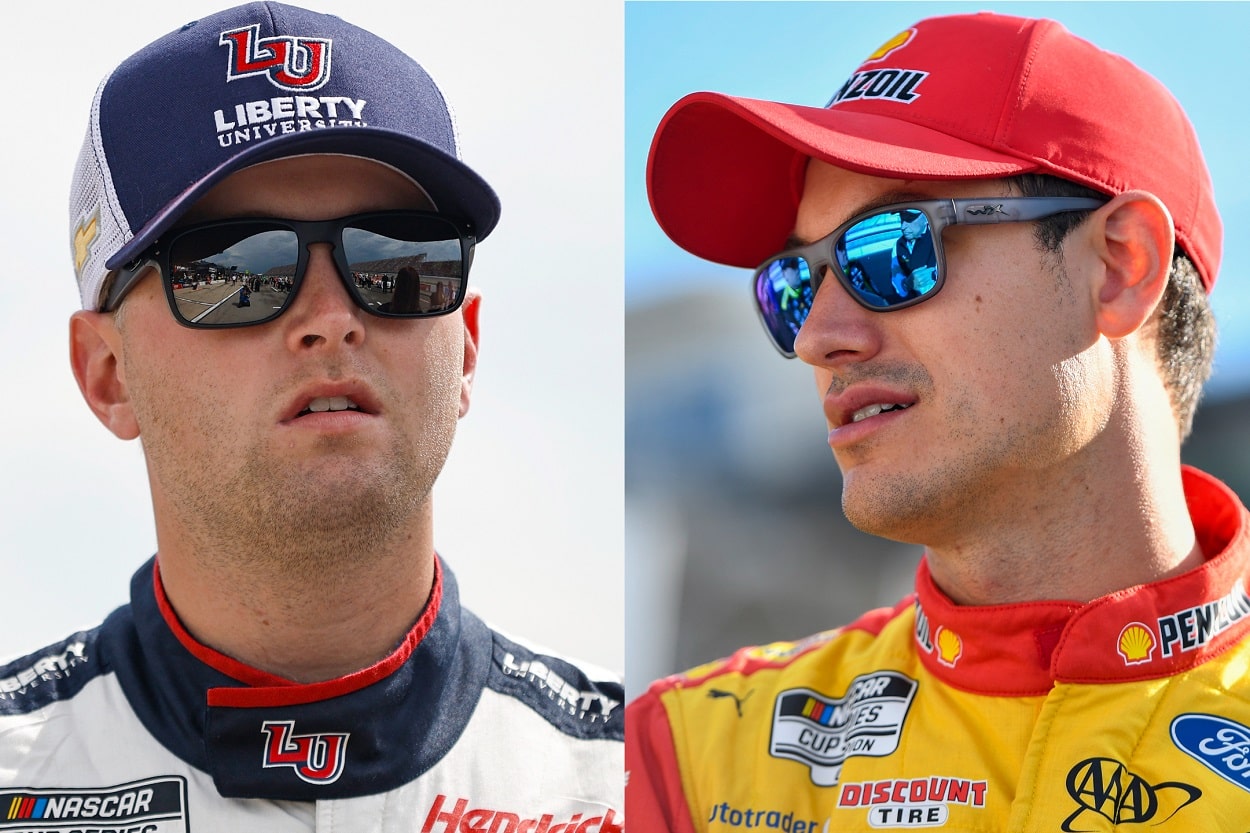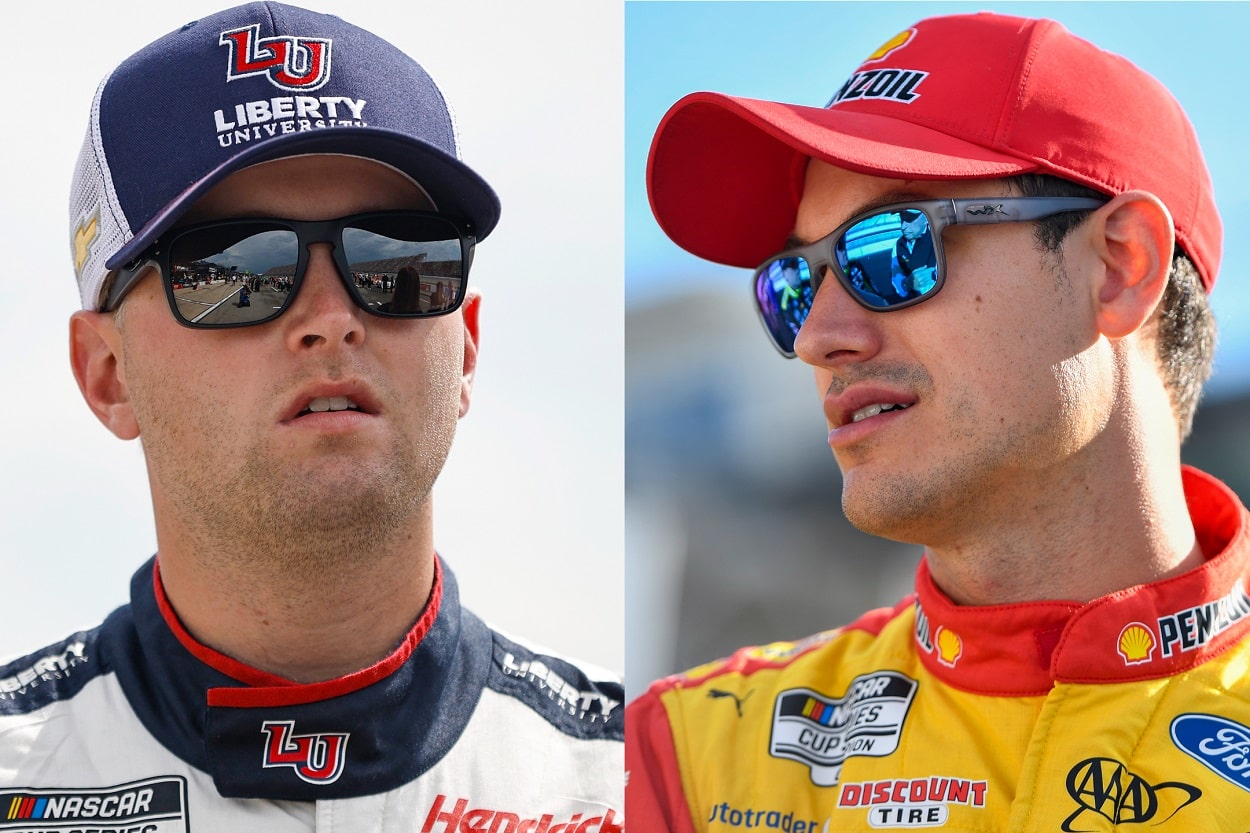 He is seeded fifth in the NASCAR Playoffs standings thanks to his two wins and some bonus points he accumulated throughout the regular season. Still, the playoff field is so tightly bunched this year he has only a seven-point cushion over Daniel Suarez in 13th.
The 10-race playoffs begin with 16 drivers, but four are eliminated after the first three events. That doesn't allow much time for drivers to be cautious and try to ease their way through the playoffs. The intensity is sure to pick up among the playoff drivers, and this week could be the renewal of one of the first feuds of the season.
Logano has a bit more breathing room in the first round. He sits second in the postseason standings with 25 playoff points and a full 10 drivers between him and the elimination line. Byron is in a more desperate position to begin the playoffs, and an opportunity to finally return the favor to Logano might be in order coincidently at the site of the original crime.
Sure, Logano's threat to come back harder if Byron takes any swipes at him might be legitimate. But Byron first has to worry about making it through the first round of the playoffs. Then he can worry about his chances at ultimately reaching the Championship 4 and a chance at the title in the Nov. 6 season-ending race at Phoenix Raceway.
Byron has not shown to be a driver who blatantly retaliates against someone he thinks has taken advantage of him, but he also hasn't been in many of those positions throughout the early years of his career.
One of his bosses, Jeff Gordon, certainly had plenty of those situations throughout his Hall of Fame career driving the No. 24 car, and he said after Darlington that Byron owes Logano revenge.
"I would have liked to have seen it done differently," Gordon said. "I'm sure Joey's going to justify it, and William's got a payback coming to Joey, I'm sure, at some point. So that's the way it works."
It's now the time of year when that type of retaliation tends to manifest on the race track.
Stats courtesy of Racing Reference
Like Sportscasting on Facebook. Follow us on Twitter @sportscasting19 and subscribe to our YouTube channel.