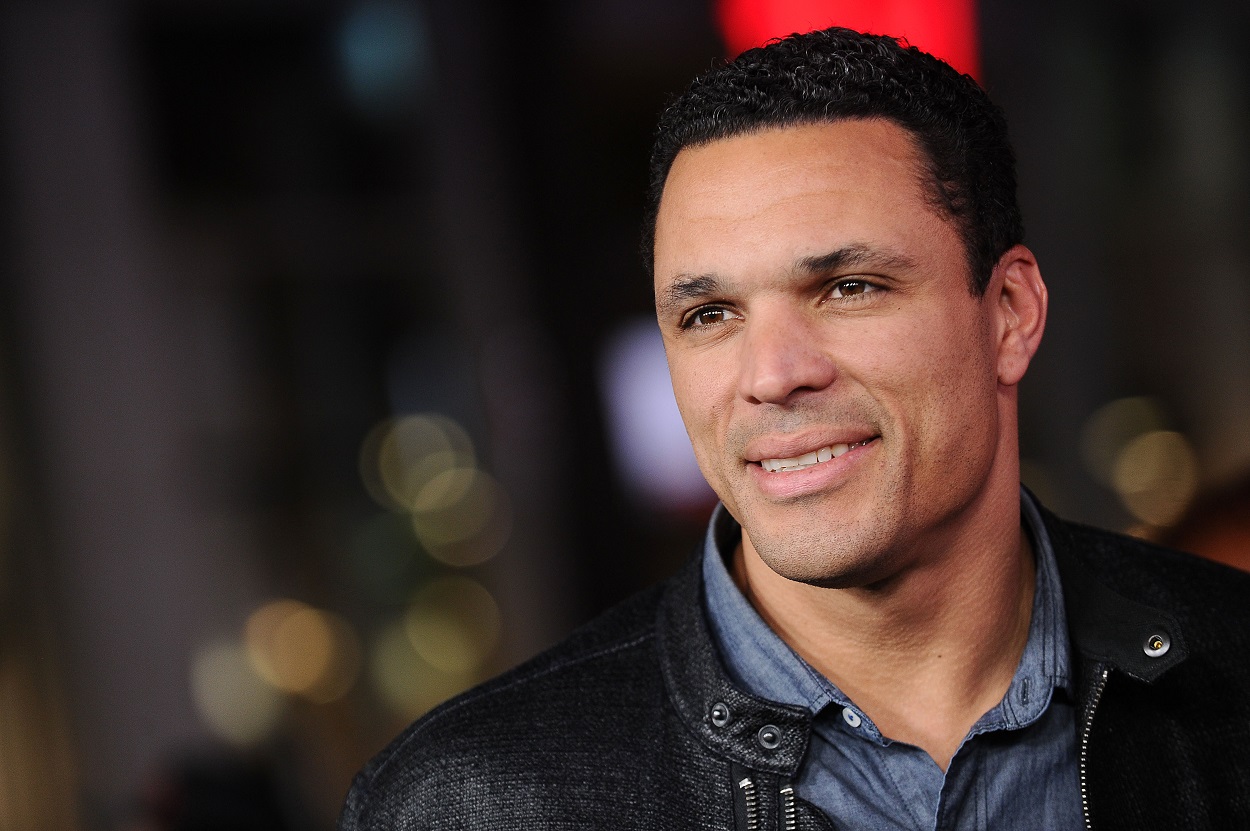 Tony Gonzalez Reportedly Set to Leave Fox Sports for Hollywood
Tony Gonzalez is reportedly leaving Fox Sports to focus on film and television projects.
Immediately following his Hall of Fame career as an NFL player, Tony Gonzalez found a new career in broadcasting, first with CBS and then with Fox Sports, where his stock has risen considerably over the last few years. But the former Kansas City Chiefs and Atlanta Falcons tight end is apparently ready to move on as he's reportedly set to leave Fox to pursue a career in film and television.
Tony Gonzalez has been an NFL analayst since he retired from the NFL following the 2013 season
Taken with the 13th overall pick of the 1997 NFL draft out of Cal-Berkeley, Gonzalez played his first dozen years with the Chiefs before finishing his career playing five seasons for the Falcons, catching 1,325 passes in 270-regular season games, the most receptions by a tight end in NFL history and the third-most overall behind only Jerry Rice and Larry Fitzgerald. His 15,127 receiving yards are the most by a tight end and sixth overall and his 111 receiving touchdowns are the second-most by a tight end behind only Antonio Gates and eighth on the all-time list.
Upon retiring after the 2013 season, Gonzalez signed with CBS Sports and served as an analyst for the network's pregame show, NFL Today, for three seasons. Since 2017, he's worked as a studio analyst for Fox Sports' Fox NFL Kickoff pregame show and has also been heavily featured on the highly-acclaimed Fox NFL Sunday show as well as Fox's Thursday Night Football coverage the last two years.
Gonzalez is reportedly set to leave Fox Sports to pursue a career in film and television
As numerous members of Fox NFL Sunday are getting older, namely 78-year-old Jimmy Johnson and 72-year-old Terry Bradshaw, and perhaps nearing the end of their respective careers, Gonzalez, 45, was seemingly a natural fit to slide into one of those roles.
But it appears as if that won't be the case now as Michael McCarthy of Front Office Sports is reporting that Gonzalez will leave Fox Sports to pursue a career in film and television.
As for who will replace Gonzalez on Fox NFL Kickoff, Michael Vick and Emmanuel Acho are said to be in consideration. Mark Sanchez was also just hired by Fox Sports as an analyst and Charles Woodson, who's said to be taking on a bigger role with the network in the future, is certainly a viable option as well.
The Hall of Famer had a recurring role on 'NCIS' and also starred alongside Vin Diesel in the latest 'xXx' film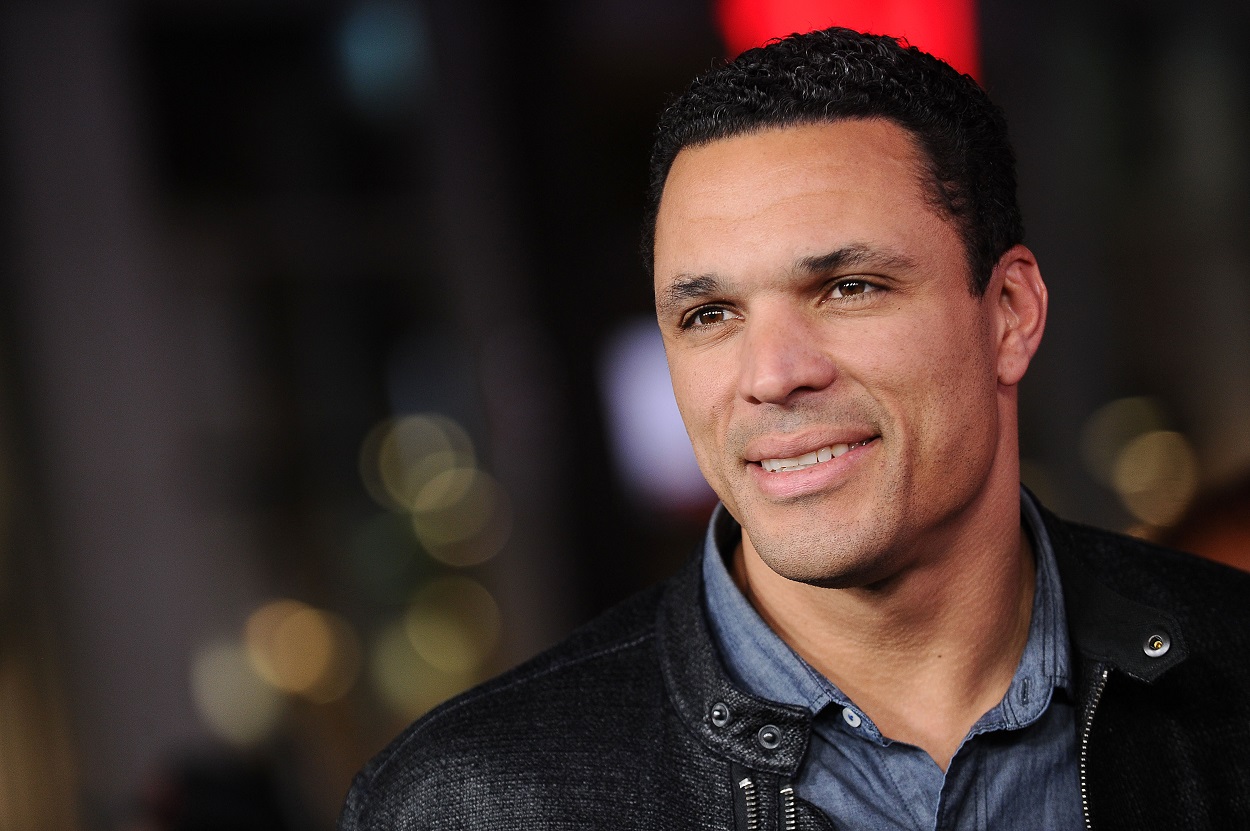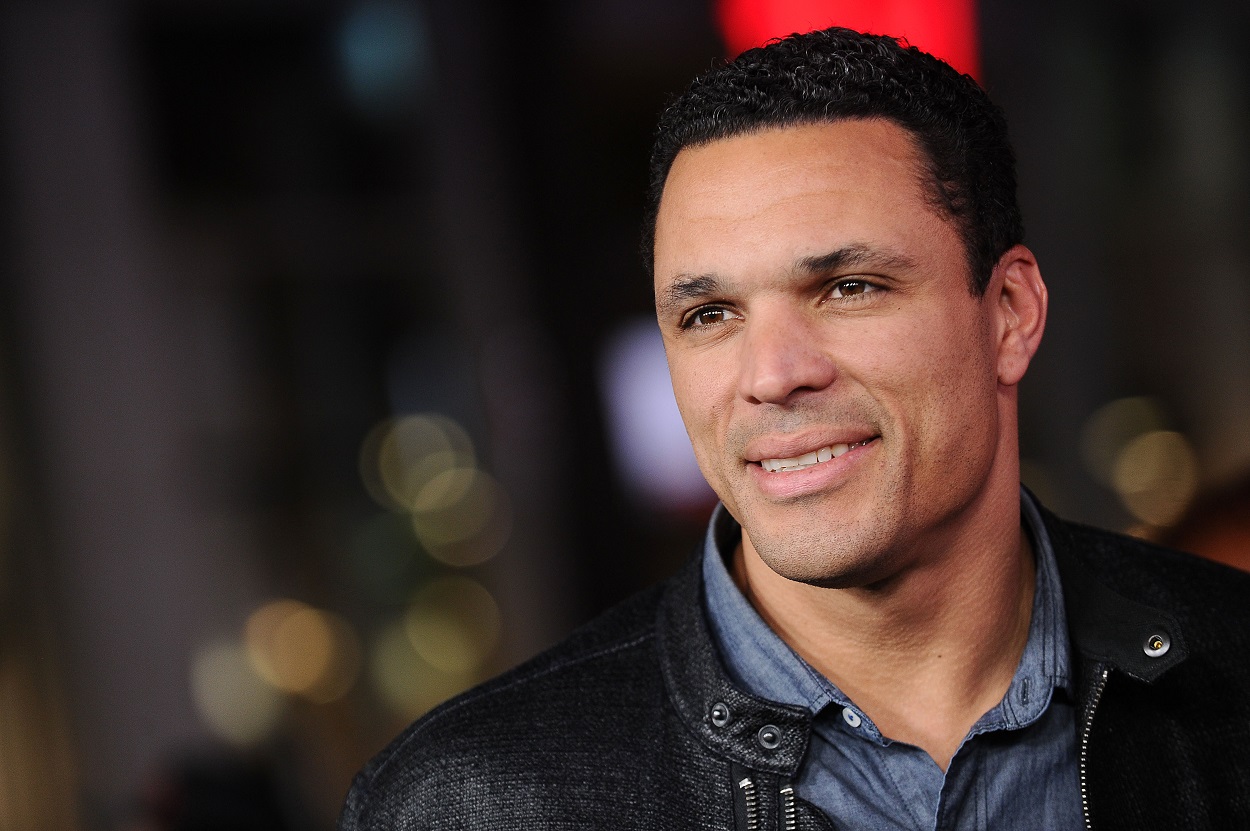 While Gonzalez doesn't have a ton of acting experience at this point, it's not as if he's embarking on this new career with none. After a couple of minor roles in the early-to-mid 2000s (one as himself on an episode of Arli$$), he had a recurring role as Special Agent Tony Francis on NCIS from 2014 to 2016 and also appeared in xXx: Return of Xander Cage alongside Vin Diesel in 2017.
Stats courtesy of Pro Football Reference